The Florida Panthers were on the cusp of a playoff position since the all-star break, but with the 2017-18 regular season in the books, they came up one point short. While at one time only a point behind the New Jersey Devils, the Panthers found themselves five points back with four games to play.
Perhaps the most disappointing part has to be that the Panthers did what they needed to do to keep their hopes alive. They beat the Buffalo Sabres and the Boston Bruins twice to finish the year 3-0 in their final three games, but the Philadelphia Flyers' domination of the New York Rangers left the Panthers on the outside looking in.
Panthers Physical Play Was Rare
The NHL has transformed into a game of speed and skill. Florida has built a roster that exemplifies this trend, but they are not yet a complete team. While speed may drive the sport today, physicality and toughness are far from forgotten. The ability to play on the edge and grind out wins, is the piece the Panthers are missing and the difference between being good and great.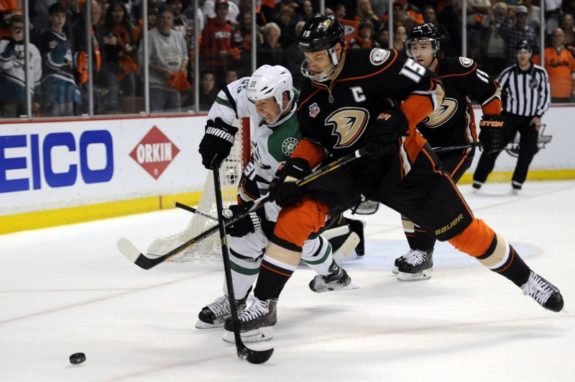 Looking at the playoff picture, there is a reason many teams in contention are now competing for a Cup. Teams such as the Bruins, Winnipeg Jets, and Anaheim Ducks, certainly do not lack talent, but physicality is part of their identity, a quality the Panthers' lineup does not have. Players such as Brad Marchand, Blake Wheeler and Ryan Getzlaf are all-star caliber players with elite scoring ability, and all three play a well-rounded game.
For the Panthers, fourth-liners Derek MacKenzie and Michel Healey were a physical presence this season along with third-liner Jamie McGinn. The issue was that their fourth line was not good enough to get a substantial amount of ice time, so in terms of skill players, Vincent Trocheck was the only top forward with a physical aspect to his game. In order to become the dominant club the Panthers aspire to be, their top players need to increase physicality to keep pace with other top lines in the league.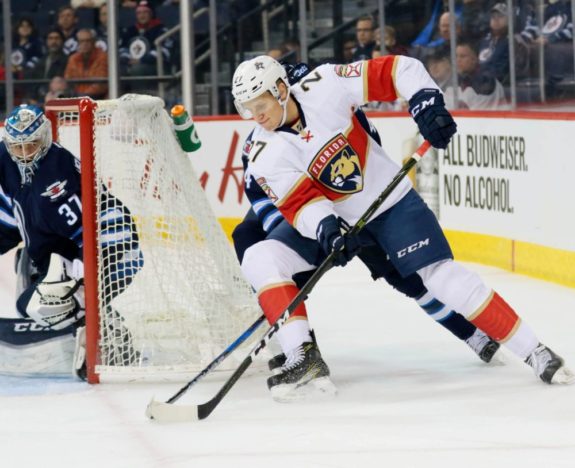 The key to all of this is that adding a physical element does not mean sacrificing offense, it means using their bodies to take opponents off the puck and to create turnovers. Perhaps even more important is the different mentality opponents play with against physical teams and teams that lack it.
They Lost the Psychological Battle
Mental warfare has always been part of the NHL. From the Washington Capitals never being able to get past the second round to Toronto Maple Leafs head coach Mike Babcock claiming he turned off a Bruins game because "he couldn't watch their powerplay", the psyche is as relevant as anything else in the sport.
The point here is not that Florida plays fearful, because they don't, it is the mental breakdown physicality can cause. Mental toughness is a cog in hockey and more often than not, physicality stimulates decision making. If the Panthers are to wear down their opponents and force mistakes as teams did to them all season, then their ability to force mistakes needs to increase and that occurs via body contact.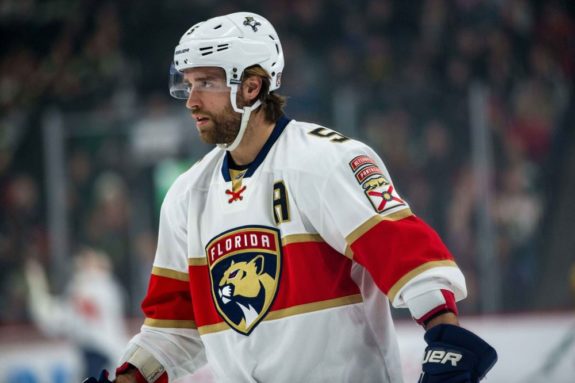 With the league's pace of play constantly increasing, the decision-making time is plummeting leaving mistakes a common occurrence. Some bigger than others of course, but speed has left players more susceptible to errors, both physical and mental. For most teams, the way to win the mental game is through the physical game.
Aaron Ekblad may not retrieve a puck in the corner afraid of body contact, but time after time, hit after hit, his body naturally gets tired and his decision making may change based on that. It's a tactic other teams did to the Panthers all season, but due to their limitations up front, were rarely able to use themselves.
Unable to Rely on Depth
To play without physicality is to play without depth, and to play without depth is a real problem. For Bob Boughner, the hindrance was matching up against opponents' top lines. Some teams had the luxury of using their third and fourth lines to counter skill, but the Panthers did not have that ability as their fourth line simply was not good enough, and their third line did not play physical.
No one could argue Florida's top forwards drove the team's second-half success, but when players such as Aleksander Barkov, Jonathan Huberdeau and Evgenii Dadonov were on the ice, coaches could match lines and offset their offensive aptitude with a physical third line, or even another top line with a player like Marchand or Wheeler.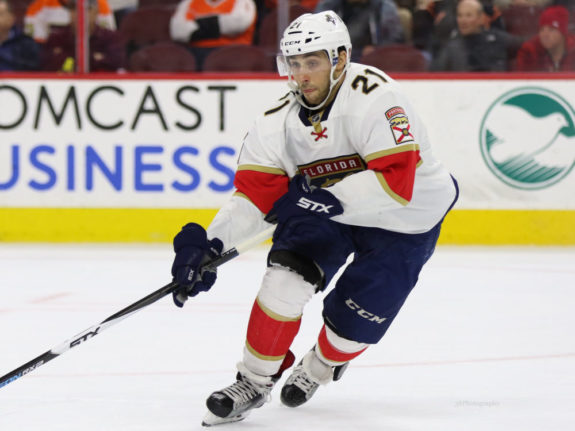 Boughner's limitations often left the Trocheck line against opponents' prolific scorers, resulting in an offensive line that had to focus on defense first. This isn't to say Trocheck or Huberdeau didn't produce, because both had stellar seasons, but if Boughner's second line had been able to play more of an offensive style, this season may have gone differently for Florida.
Will Panthers Break Out in 2018-19?
To reach their potential, the Panthers must find a way to win the big games and to do so at a consistent rate. The inability to win the crucial games would have put them over the hump, and is ultimately the reason they fell short this year. Losses against the Toronto Maple Leafs and Ottawa Senators cost them a playoff spot, and to be an elite team, must-win games cannot be lost.
They have all the tools, so whether or not Florida becomes a dominant team in the Eastern Conference is up to them. No longer can we say they are a young inexperienced team as all of their core players will be entering their prime. Players like Barkov, Trocheck, Huberdeau and Ekblad should only continue to improve, and now that Boughner can combine those guys with prospects such as Henrik Borgstrom and Owen Tippett, there is no reason why the Panthers can't be legitimate contenders next season.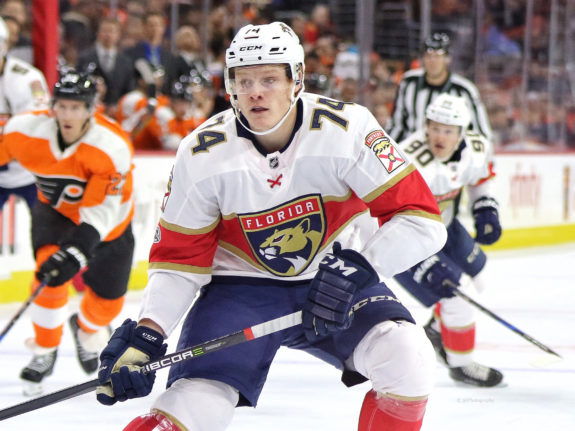 After finishing 31-10-1 in the second half of this season, peg Florida as a bounceback candidate for next season. Who knows, maybe next April we'll be debating whether or not Boughner should win the Jack Adams Award for the NHL's best coach.