At the age of 39, Roberto Luongo prepares to put on the pads for his 19th NHL season. With a .929 save percentage (SV%) last year, the future Hall of Fame goaltender registered one of his best seasons in recent memory. However, as his aging clock continues to tick, you can't help but wonder how much longer he has left in the league. And, once he retires, what will the Florida Panthers look like in net after years of stability?
Related: The Future of Roberto Luongo
Luongo's Injury Concerns
Although Lou posted his best save percentage since the 2003-04 season, he also played less than normal with only 33 starts. He missed six games due to a wrist injury and another 27 games with a groin injury with the latter of particular concern due to its severity. On episode 22 of the Panthers' official podcast, "Territory Talk", goalie coach Rob Tallas discussed how he questioned if Luongo would want to come back due to the intense rehab he would be facing (minute 22).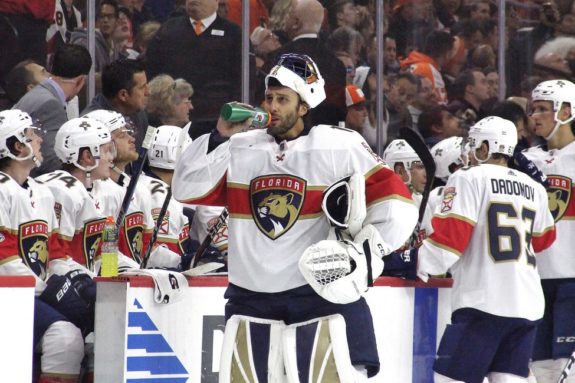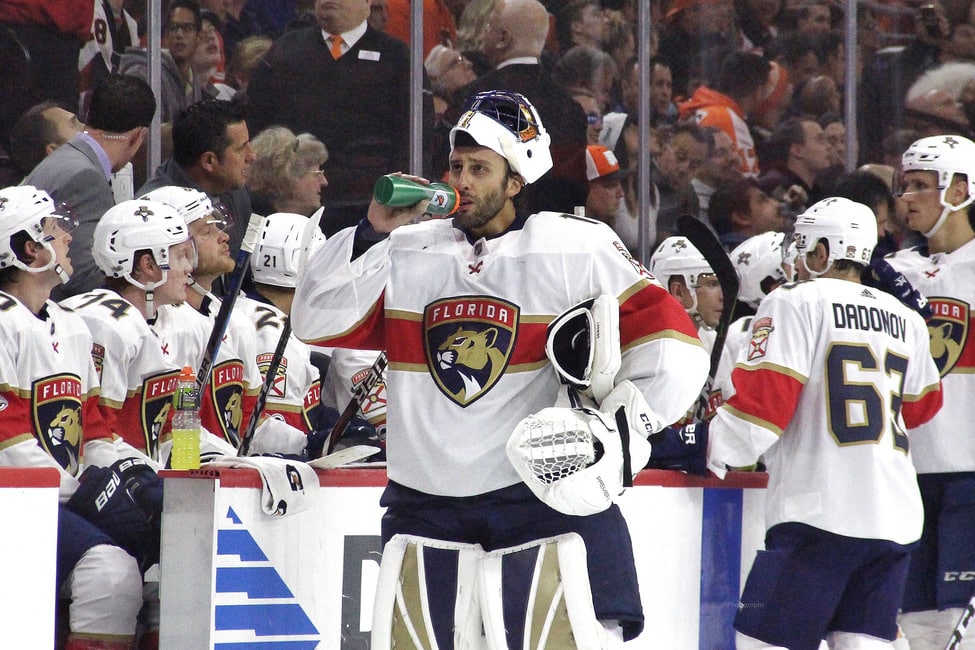 This marks the second time in as many seasons that Luongo missed significant time due to injury. Currently, he has four years remaining on the 12-year, $64 million contract he signed with the Vancouver Canucks in 2010, but with injury and recovery time concerns, the immediate future of the Panthers' net requires attention.
Last Year's Goalie Mess
During Lou's absence, backup goaltender James Reimer shouldered the workload. He started 18 out of 19 games during Luongo's recovery, which included 17 in a row. Over that stretch, he posted a .924 SV% until he himself went down with an injury similar to Luongo's. Over the course of Reimer's career, he has established himself as a strong backup who shows flashes of brilliance. However, turning to him as a long-term option is far from ideal due to inconsistency.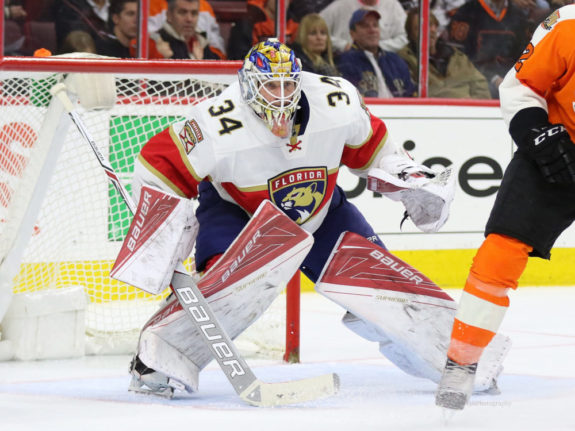 During Reimer's injury, the Panthers were stretched thin at the position and turned to AHL goalie Harry Sateri, who started seven games for the club with a 2.92 goals against average (GAA). Veteran Antti Niemi also joined the club mid-season to provide some stability as well. However, in the two games he played, he allowed five goals and failed to earn a win. Thankfully, this experiment was short-lived and Reimer returned relatively quickly.
Goalies in the System
The goalie flux last season clearly resonated with the Panthers and they have taken steps this offseason to address their goalie concerns. On the first day of free agency, they signed Michael Hutchinson to a one year, two-way contract. The-28 year-old spent the past five seasons with the Winnipeg Jets and adds needed depth at the position for the Panthers. With over 100 NHL games under his belt, Hutchinson has a .901 SV% and a 2.65 GAA, making him a viable replacement for Sateri, who signed with the Detroit Red Wings this offseason.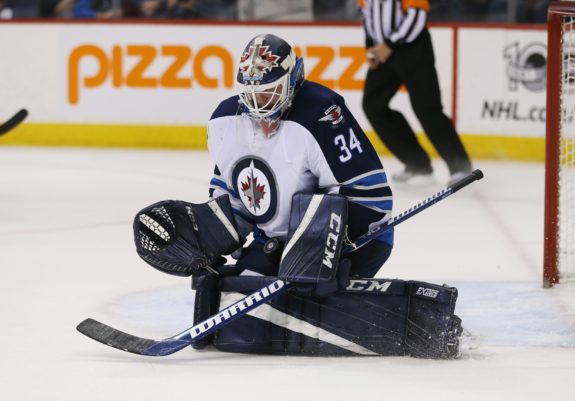 The Panthers selected Sam Montembeault in the third round of the 2015 draft. The 21-year-old Quebec native has all the makings of a future NHL starting goalie. At 6-foot-3 and 192 pounds, he has the size of a future NHL goaltender and attributes his quick glove hand to his years playing baseball.
Montembeault still needs years to develop. In his first year of professional hockey, he struggled mightily. In 41 AHL games, he had a .891 SV% and allowed over three goals per game. Despite his struggles last season, all signs point to Montembeault as the Cats' goalie of the future. Whether he will be ready for action by the time Luongo's career is over is another story.
At 6 foot 5, 201 pounds Ryan Bednard is a prospect that has slowly garnered interest from the Panthers in recent years. Using his large frame, the Bowling Green State product notched a .916 SV% with a 2.25 GAA in 29 games last season for the Falcons. his progress will hopefully continue as he gets more playing time. However, goalie development tends to take longer than other positions, making it hard to speculate how high his ceiling is.
Chris Driedger joins the Springfield Thunderbirds this season after spending the last four in the Ottawa Senators' organization. The former third round draft pick has struggled during his professional hockey career. During his time in the AHL, he has averaged 3.46 GAA and a .896 SV%. Despite his struggles, last year was successful for the 24-year-old. With a 2.55 GAA and .922 SV%, he had his best season as a pro and may be turning the corner in terms of his development.
Final Thoughts
Luongo has shown that with enough rest, he is still one of the most effective goalies in the league. The Panthers should look to take advantage of Reimer to extend Luongo's performance as the season and his career progresses. If they can lean on Reimer during the first half of the season and still be competitive, having a healthy, rested Luongo down the stretch can take them from playoff bubble to playoff contender.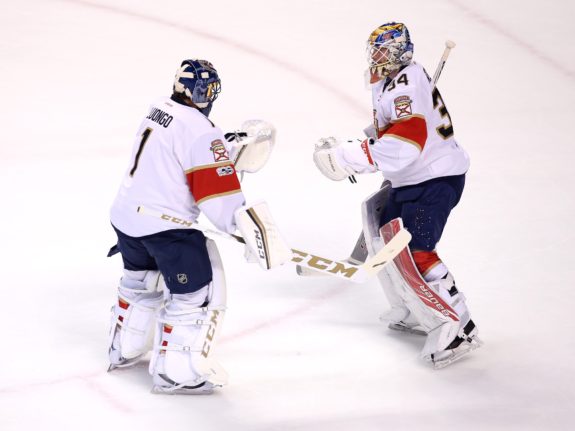 Further, if they can extend Luongo's career to the end of his contract, there should be enough time for Montembeault to develop and take over the reigns in net. The Panthers have established what is arguably their most talented roster in team history. With many of their core players in or entering their primes, their Stanley Cup window is quickly arriving.
Although things have trended up for them over the last few seasons, the timeline of Luongo's career, along with that of his expected replacement, has the potential to be a sticky situation for a team that is looking to compete for the next handful of seasons.
South Florida native and avid Florida Panthers fan. From 2016-2017, Mike interned as a content promoter covering the Florida Panthers for SPORTalk.com.