The Philadelphia Flyers made a surprising by hiring NCAA coach Dave Hakstol to replace Craig Berube. However, by doing so the Flyers showed that they are committed to rebuilding and contending in the playoffs once again.
Hakstol is now the third coach to ever make the direct jump from the NCAA to NHL head coach. His ultimate goal is to bring the Flyers back into contention and change the culture in Philadelphia.
Hakstol's background
In his time at North Dakota, Hakstol developed the reputation as a no-nonsense coach who developed players effectively and had them playing nearly at a professional style. Hakstol coached in the NCAA for 11 years and utilized his players' strengths to earn a 289-143-43 overall record, which translates to a win percentage of about 64.3%.
Recent Flyers Stories
[catlist name="philadelphia-flyers" numberposts=3 excludeposts=this]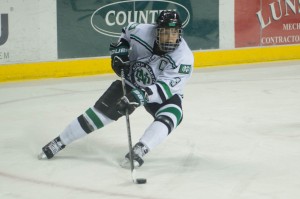 During the 2014-2015 season his team finished with a record of 29-10-3 and earned a spot in the NCAA Frozen Four. Hakstol's leadership allowed North Dakota to earn a tournament berth in all 11 seasons and made the Frozen Four seven times.
But it's not just his record that made Hakstol the Flyers' top coaching target, it's how effectively he develops players. His program produced 20 NHL players, or 1.8 per season, including the great Jonathan Toews, T.J. Oshie, Travis Zajac, Drew Stafford and Chris VandeVelde. Those are only the full-time NHL players he's worked with, his teams have produced 42 NHL draft picks, or 3.8 per season, and 8 first round selections.
Hakstol has proven to the Flyers that he gets the most out of his players, a trait similar to the highly coveted Mike Babcock. He additionally is the first coach since the legendary Herb Brooks to have made the jump directly from college to the NHL.
It's official…Hakstol first college coach to be hired as a NHL head coach since Herb Brooks left St. Cloud State in 1987.

— Kevin Allen (@ByKevinAllen) May 18, 2015
The Flyers need a new direction
Philadelphia, similarly to their state rival the Pittsburgh Penguins, remains in purgatory. While Pittsburgh has managed to continually make the playoffs they annually falter, Philadelphia does not have that problem, they have failed to even make the postseason the last two years.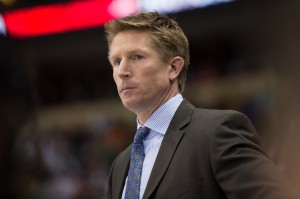 While each situation is unique, both teams have the same problem, they have the talent, but are unable to put everything together.
That's exactly why the Flyers hired Dave Hakstol. Ownership believes he can change the culture in Philadelphia and that is what the franchise needs.
They have a roster filled with talented players like Claude Giroux, Jakub Voracek, Sean Couturier, Wayne Simmonds and Steve Mason, but very few players on the roster have been utilized to their potential.
Many have voiced concerns about Hakstol's lack of NHL coaching experience, but that did not seem to bother ownership and he was their top coaching choice from the start of their search.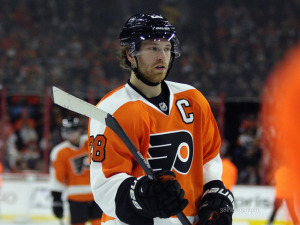 It might be a bumpy first season for Hakstol's Flyers, but if he can develop players as effectively as he did at North Dakota, the Metropolitan Division better watch out. Couturier, Brayden Schenn and Nick Cousins have barely scratched the surface of their NHL potential, they just need someone to guide them.
The Flyers have many talented defensive prospects in development and if Hakstol can ready some of them, he'll already be better than Berube. They have the forward depth and a solid goaltender, all that's missing is an adequate blueline.
All we can do now is wait and see how well Hakstol transitions to the NHL. He's proven he can work with superstars, evidenced by his development of Toews and Oshie, but he now must withstand the Philadelphia spotlight and push the Flyers back into contention.