Matt Schreiber, Lead Writer for the Florida Panthers on THW, believed Dale Tallon may be bluffing when he said all but five players are available for trade.  As we found out last night…he's not.
Tallon traded Kris Versteeg and Philippe Lefebvre to the Chicago Blackhawks for Jimmy Hayes and Dylan Olsen.  So clearly Tallon is looking to shake things up a bit.  The Philadelphia Flyers should be one of the teams pestering Florida for some of its young assets.  Most notably, puck-moving defenseman, Dmitry Kulikov.
Now the Flyers have put together a nice little winning streak over the past week or so, but there team is still far from perfect.  The patchwork defense is far and away their biggest drawback.  Turnovers and mental lapses have plagued the Flyers defense for most of the season.  It was a problem that wasn't fixed during the offseason, but with Florida floundering, it might be time to right the ship.  Kulikov needs a change of scenery.  He also happens to be 23-years old and a pending RFA at season's end.
Do I think Kulikov will be the messiah the Flyers have been looking for on defensemen since Chris Pronger went down with an injury?
No.  However, one major issue that has hindered the Flyers is their inability to create offense from their defense.  Streit hasn't been putting up the numbers management had expected, Kimmo Timonen has lost more than a few steps, and blueliners like Coburn, Grossmann, and Schenn aren't what you'd call "offensive-defensemen".
Florida is up a creek without a paddle and Dale Tallon will trade just about anyone at this point.  Fortunately for Paul Holmgren, they have a few pieces that could be of value to the Panthers.
Matt Read signed a 3-year deal recently, but could be one of the likely targets Florida may look to acquire.  In all fairness, trading Read after signing a huge contract is a very Paul-Holmgren-like thing to do (see: Mike Richards, Jeff Carter, James van Riemsdyk).
Wayne Simmonds' name has been bandied about in recent weeks, so he may be dealt if the right deal comes along.  Personally, although he's having a down year, I feel he still has many intangibles to his game that are worth more than Kulikov.
One other name that might get thrown out is Jakub Voracek.  For a player with so much skill and so much expectation from last season, this year Voracek has been…to put it lightly…unimpressive.  Too often he's coughed up the puck by trying to do too much.  He's been bounced around the first three lines all season.  It might be too early to give up on him, but much like Kulikov, a change of scenery might do him a world of good.  Be that as it may, Voracek does have more potential than Kulikov, so the Panthers would have to add some pieces if they even want to consider acquiring the Czech winger.
Overall, the Flyers and Panthers make good trading partners.  It would behoove Philadelphia to at least inquire about Kulikov to see if they can add one of the NHL's most underrated defensemen to their squad.
Follow Shawn Reznik on Twitter: @ShawnTHW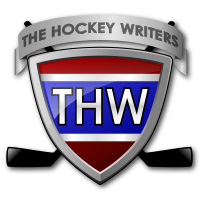 The archives of THW contain over 40,000 posts on all things hockey. We aim to share with you some of the gems we've published over the years.