The Philadelphia Flyers can look forward to hitting the ice now that they've dealt with the biggest offseason item left on their agenda. The Flyers signed 23-year-old defenseman Philippe Myers to a three-year contract extension on Tuesday worth $2.55 million per year.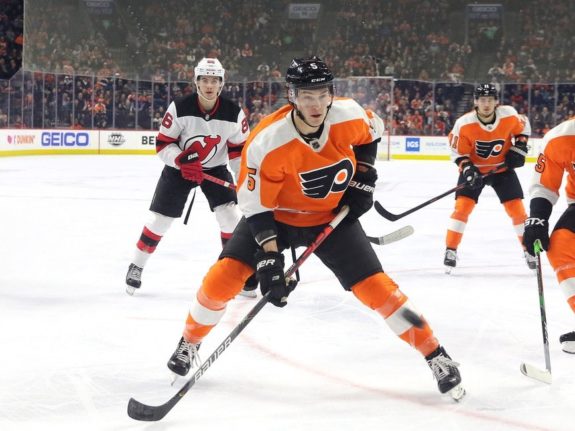 Myers established himself as a top-four defender in the shortened 2019-20 season, forming a reliable two-way pairing with Travis Sanheim. He uses his imposing frame to his advantage and can contribute on the attack. Despite being undrafted, Myers now has an opportunity to grab a top-pairing role alongside Ivan Provorov, in the wake of Matt Niskanen's abrupt retirement.
It's a good contract for both sides, but particularly for general manager Chuck Fletcher. Agreeing to a manageable bridge deal will help the Flyers re-up Sanheim and goaltender Carter Hart next year. It may come back to bite them in 2023, but, by that point, Myers could be a legitimate No. 2 rearguard, and for now, it keeps a promising young player in the fold without breaking the bank.
Flyers Get New Division Rivals
The Flyers and Pittsburgh Penguins will remain in the same division in the NHL's proposed temporary re-alignment for 2021, according to The Athletic's Pierre LeBrun. A previous report mentioned that the Penguins would move to the Central for the year, which would have been an abomination.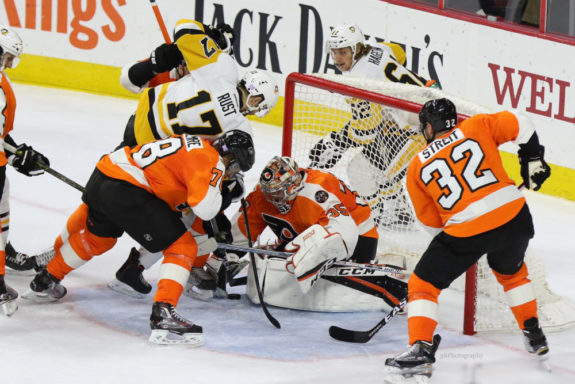 Meanwhile, the Flyers gain two new division rivals in 2021's East Division. The Boston Bruins and Buffalo Sabres will join five teams from the Metropolitan. They needed a new home as the Atlantic Division contains three Canadian teams who will play in the Canadian Division in 2021.
The Bruins have become worse this offseason, though they still boast some of the best forwards in the league and will be a challenge for the Flyers. Buffalo has been in a perpetual state of losing, but one of these years their talent will break out. The Sabres surprised the hockey world by signing Taylor Hall to a one-year deal and they acquired Eric Staal from the Minnesota Wild for Marcus Johansson. Another year of development for Rasmus Dahlin can't hurt either.
Millman Sent Home From Canada Camp
Team Canada sent five players home from its selection camp on Tuesday, who were deemed unfit to play. They include Flyers defense prospect Mason Millman, along with defenders Matthew Robertson and Daemon Hunt, and forwards Ridly Greig and Xavier Simoneau.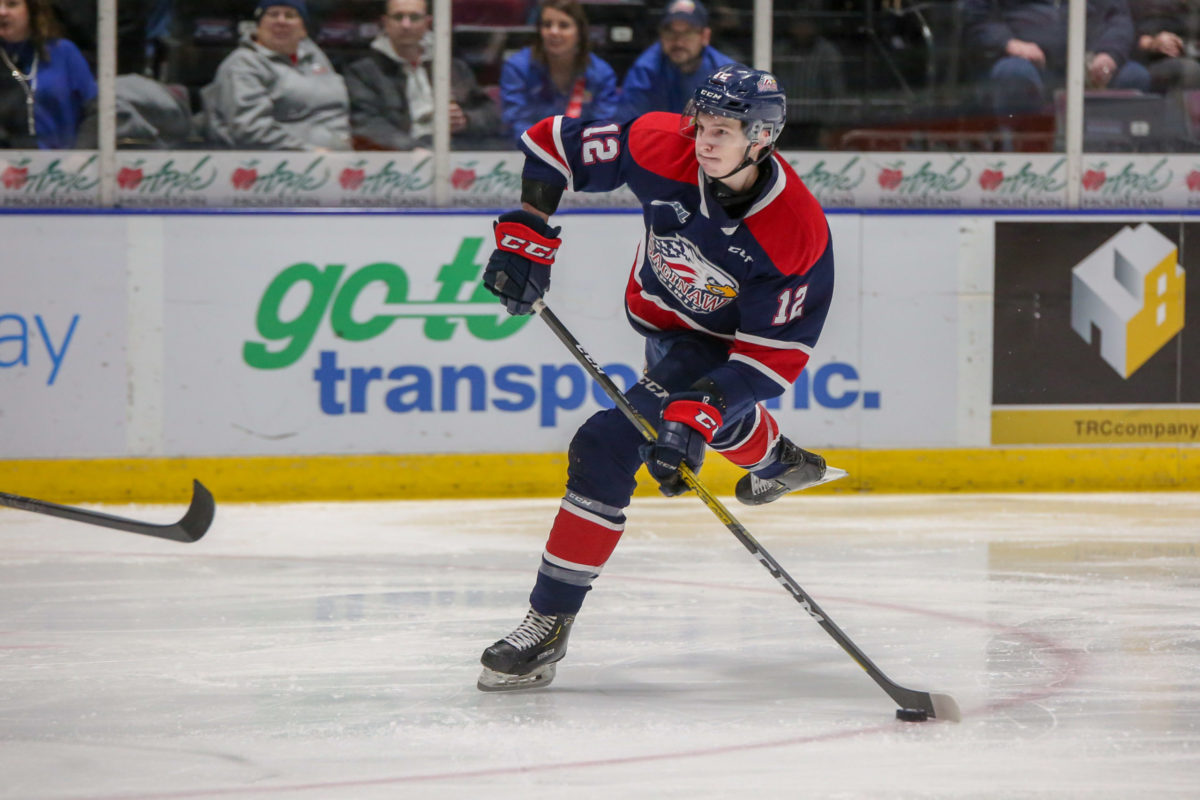 Scott Salmond, Hockey Canada's senior vice president of national teams, made it clear this was not a hockey-related decision. "This is a health situation based on return-to-play protocols. They were unable to continue with camp today. Feel horribly for those kids."
Millman, the Flyers' fourth-round pick in 2019, was a long shot to make the roster, but it's unfortunate he didn't get the opportunity to battle right down to the wire. Greig, of course, is the son of Flyers scout Mark Greig. He was selected 28th overall by the Ottawa Senators in the 2020 NHL Draft.
Flyers See Slight Drop in Franchise Value
Forbes released its annual list of NHL franchise valuations on Tuesday. Most teams lost some value, which marks the first time in two decades that this has happened. The Flyers lost about three percent of their value, but they still rank seventh in the league at $800 million. The dip is no surprise with revenue streams cratering across the league since the pandemic broke out.
The New York Rangers topped the list at $1.65 billion, and the Arizona Coyotes were last at $285 million. That's just one of the issues contributing to an enormous mess in the desert, which was inherited by new GM Bill Armstrong.
It will be a season like no other, and news about the Flyers will continue to pick up as we get closer to the start date in mid-January. But we still have questions. Will Nolan Patrick be able to play on a regular basis? Will Shayne Gostisbehere turn it around? Will the back end be able to cover for the loss of Niskanen? Will Oskar Lindblom take his game to a new level after beating bone cancer? We'll start getting some answers to those questions and more in about a month. We can't wait.
---
---
Josh Lewis may have grown up in Canada's smallest province, but his impeccable writing skills and passion for hockey have turned heads on much bigger stages. He pursued his sports writing dreams in Western Canada, either winning or nominated for a slew of awards while covering junior hockey and many other sports. In roughly a decade in the industry, his work has drawn raves from colleagues, coaches and fans.
Josh is excited to join the THW team, covering the Philadelphia Flyers!