In today's NHL rumor rundown, questions about the Toronto Maple Leafs salary concerns have seen Justin Holl's name thrown into trade conversations. Would the Leafs actually consider moving him? In Ottawa, the team's owner Eugene Melnyk believes the team is already a contender with the moves they made. What does that mean for future trades? Finally, can new Arizona Coyotes GM clean up the mess he inherited?
Would the Maple Leafs Move Holl?
Luke Fox of Sportsnet was asked in a recent mailbag article what the odds might be that defenseman Justin Holl is moved by the Maple Leafs if the salary cap issues remain issues. Fox noted that "Everyone is a potential trade piece."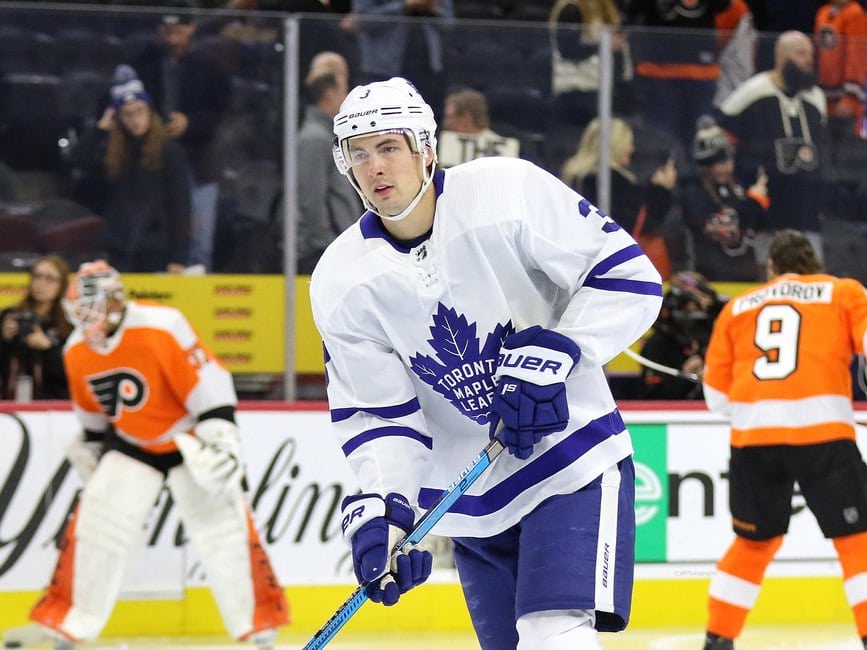 That said, he also noted that the odds are low Holl is moved because the Leafs have come to realize how important it is to have depth on defense in the event of injury. He also notes that the market is not great for Holl.
Noting that few teams would lineup to take on a $6 million contract (over the next three seasons) with big names still available in free agency, Fox writes, "If Nate Schmidt only yielded a third-rounder, Dubas would be practically giving Holl away in this climate. He's much more valuable on the roster."
In other Leafs talk, when Fox was asked how short Dubas' leash was, he responded that regardless what happens in 2020-21, both the GM and the coach will get another shot in 2021-22. That said, he noted, "Another early ouster, however, and the leash tightens fast. The 2022 post-season becomes make or break."
Related: Canucks Have A lot of Unanswered Questions Going Into 2020-21
Coyotes Facing Big Mess
James O'Brien of NBC Sports took a look at the cleanup job new Coyotes GM Bill Armstrong will have to do in Arizona and it might be the most difficult job in the NHL. Armstrong was left a mess and he might not be able to fix all the issues.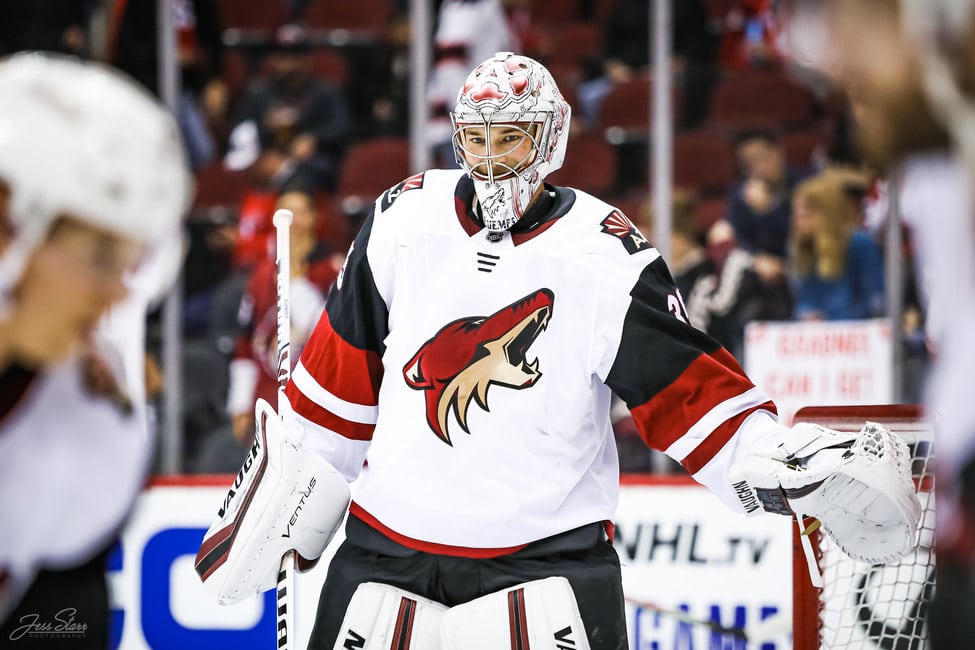 Noting the team is without a huge chunk of draft picks thank to the Combine testing blunder and the Taylor Hall trade, not to mention the Mitchell Miller disaster, there are questions about what Armstrong might do moving forward.
First, some wonder if he'll ask defenseman Oliver Ekman-Larsson to expand his trade list beyond Vancouver and Boston. Second, there are questions about whether or not the Coyotes could draw a lot of value out of moving one, or even both, of their goalies.
He writes:
"… Kuemper's stock is soaring. If it made sense for the Coyotes to punt, then it would probably be wise to trade Kuemper ASAP. But without the incentive of adding futures and cynically pumping up their 2021 NHL Draft Lottery chances? It's less appealing."
What's interesting for the Coyotes is that they are stuck between a rock and a hard place. If the Coyotes are a good team, it will be hard to sell the fan base on dumping assets. If the Coyotes are not good, the trade value of these players drop.
Related: Canadiens News and Rumors: Caufield, Romanov, Lapierre & More
Senators Won't Be Sellers at Deadline
As per the Ottawa Sun's Bruce Garrioch, reports that Ottawa Senators owner Eugene Melnyk believes his team is no longer a lottery club and has the pieces to contend now. He notes specifically that the Senators will not be sellers at this year's trade deadline.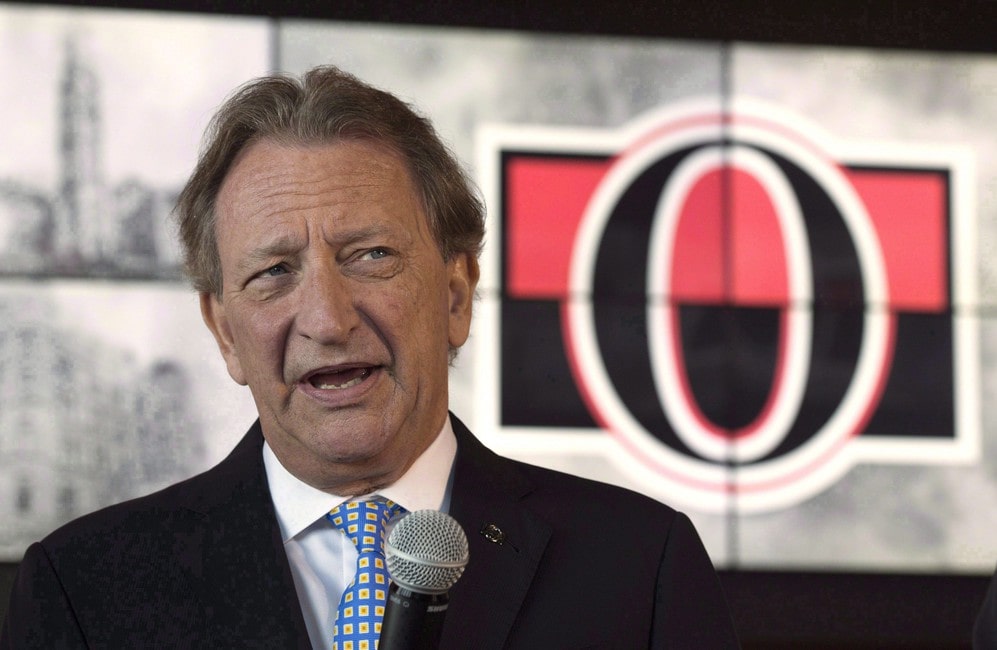 Melnyk notes:
"We'll be a team that's active at the trade deadline and not as sellers, but as buyers, just like we used to be. If you look at my track record on spending on players, we were already right up there. We were never at the top, but we were always right up there or around the center. Now, we're going to stay somewhere in the center, depending on where it's at. Our budgets are always somewhere around $70 million, which is in the center."

source – 'GARRIOCH: Eugene Melnyk is in it to win it and confident Senators can capture a Stanley Cup' – Bruce Garrioch – Ottawa Sun – 12/06/2020
After a busy off-season, people are excited about the Senators again but it remains to be seen if the changes they made are enough to make them playoff contenders. Right now, most insiders still have them set to finish last in an all-Canadian Division.
---
---
Catch up on all the latest NHL Rumors