At 36, both Valtteri Filppula and Frans Nielsen are reaching the end of their NHL careers. The quality of their season in 2020-21 will determine how long they can remain at this level. They have had plenty of highlights over the years, but their offensive totals have declined recently. With a bit more rest than usual, what can Red Wing fans expect from these two aging veterans this season?
Valtteri Filppula
The native of Vantaa, Finland surpassed the 1,000-game mark last season. He made his North American and Red Wings debut in 2005-06, which was former captain Steve Yzerman's last NHL season. Yzerman also signed Filppula to a 5-year contract when he was general manager of the Tampa Bay Lighting in 2013.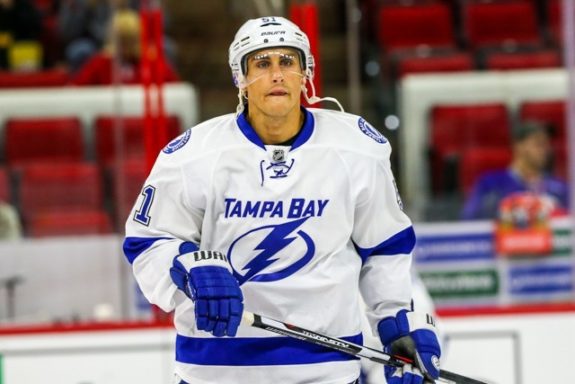 Filppula has maintained a half-point-per-game pace in 1018 career games (191 goals, 324 assists). He has played in four different NHL cities (Detroit, Tampa Bay Lightning, Philadelphia Flyers, and the New York Islanders), but his best years have been in Detroit where he was part of the 2008 Stanley Cup championship team, and he had his career-best season in assists (43) and points (66) in 2011-12.
His recent return to Detroit also coincided with his former captain's. Yzerman signed Filppula to a 2-year, $6 million deal (AAV of $3 million) which will expire after next season. However, his shortened 2019-20 season did not match the value of his contract with 21 points (6 goals, 15 assists) in 70 games. Despite the argument that the plus-minus stat is inconsequential, Filppula's was a horrendous minus-42 in 2019-20. Ouch. He needs to be better defensively if he wants another NHL contract.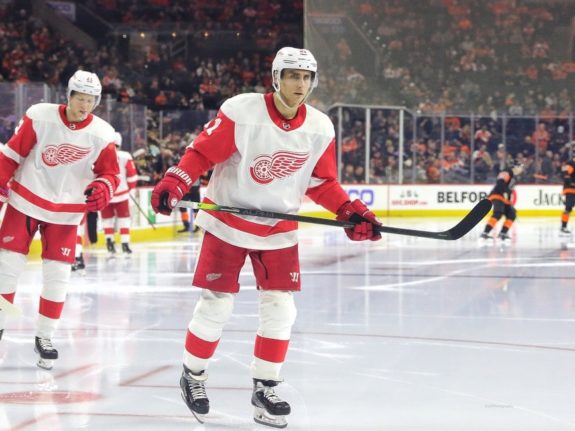 That said, the extended time off is likely a boon for veteran players. Filppula is a proud player and has a keen interest in proving his value. If he can get close to that half a point-per-game pace, it would be a big plus for the Red Wings next season. If not, could it be the end of the road?
Frans Nielsen
From an outside perspective, it seems Nielsen has been written off by Red Wings nation and for good reason, his numbers have steadily declined after signing a 6-year, $31.5 million dollar deal in 2016. However, they plummeted last season when the Danish-born center contributed a paltry 4 goals and 5 assists in 60 games.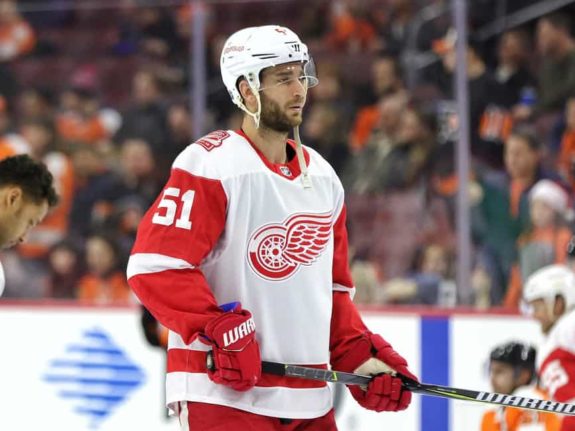 Nielsen has two years left on his contract, but those offensive totals are nearing buyout territory. In fact, many believe that a buyout is likely if his game doesn't improve next season. Again, the added time off has given veteran players a chance to re-energize and heal any nagging injuries and he did miss time with upper body issues in early 2020.
Can the Red Wings expect any value from him over the next two seasons? Both parties want this situation to improve. Nielsen is part of head coach Jeff Blashill's leadership group, and despite the public belief that Nielsen is a lost cause, he could still contribute. The biggest hurdle is that whatever he does chip in will not make up for the discrepancy in his salary.
However, his contributions don't necessarily have to be measured by offensive output. Again, his leadership skills are valued by the organization, or the Red Wings could create a veteran line that matches up against the opposition's secondary scoring lines. Maybe he could center a line with Sam Gagner and Darren Helm – that might be an interesting bottom-six trio- and compared to Filppula's minus-42 last season, Nielsen's minus-13 seems quite good.
It was not that long ago that Nielsen had 35 points (10 goals, 25 assists) in 72 games (2018-19). Again, he is never going to match his salary value, but a 30-point season would be a nice late-career bounce back. Hopefully, he can make the best of a long rest and heal some of the bumps and bruises accumulated over 896 NHL games.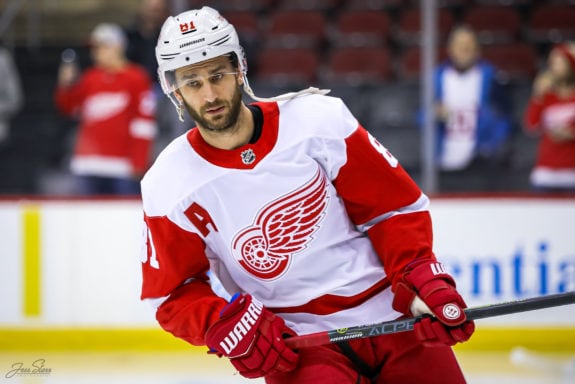 At the very least, a semi-productive Nielsen gives the Red Wings some desperately needed depth up the middle. Improved versions of both Nielsen and Filppula would be a big step in steering the ship around after only 17 wins last season. If not, their time in Detroit might come to an end.
---
---
Saskatchewan born, Alberta raised / Former dual sport collegiate athlete / Jack of all trades – master of none, but a Masters degree / Junior Hockey Scout / Most importantly, a Father.
Detroit Red Wings Coverage