In this week's edition of Canadiens news and rumors, Cole Caufield is filling up the scoresheet with the Wisconsin Badgers, Alexander Romanov has Canadiens' management singing his praises before even playing an NHL game, Jan Mysak has been named to the Czech Republic's selection camp roster for the 2021 World Juniors, and former Hab Maxim Lapierre has announced his retirement from professional hockey.
Cole Caufield Is Heating up at Wisconsin
After being named to Team USA's preliminary roster for the upcoming IIHF World Junior Championship, Habs' prospect Caufield put up two goals and four points for Wisconsin in a two-game series against Ohio State including a three-point night on Friday.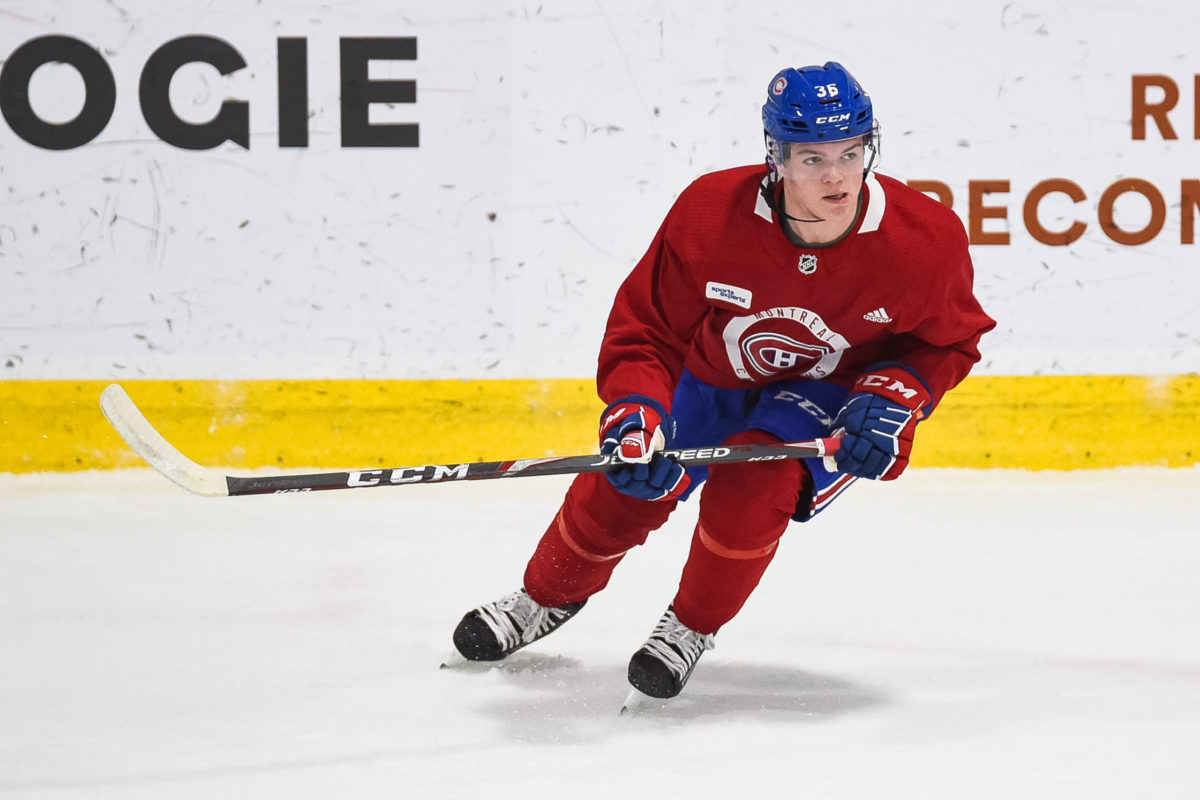 Caufield now has six goals and 12 points in 10 games this season. He is scoring goals and picking up assists at a higher rate than his freshman season when he had 19 and 17, respectively, in 36 games.
Not to be outdone, Jack Gorniak, Caufield's teammate and a 2018 fourth-round selection by the Canadiens, has eight points in 10 games which is already better than his output last year.
Related: Prospects News & Rumors: Sanderson, Caufield & Knight
Next up for Wisconsin is a two-game set against Michigan State on Tuesday and Wednesday.
All Aboard the Alexander Romanov Train
Earlier this week, Canadiens' assistant coach Luke Richardson, who oversees the team's group of defensemen, fielded questions from the media. Unsuprisingly, most of the inquiries centered around Romanov who is expected to make his NHL debut in 2020-21.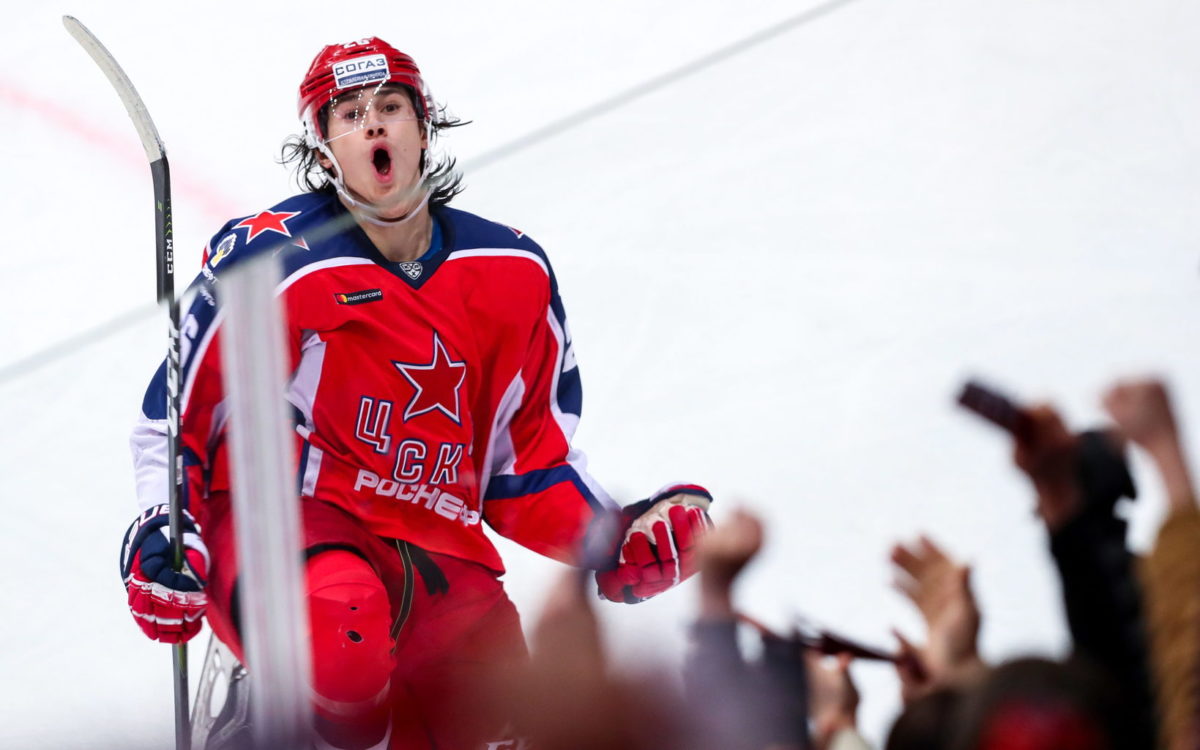 If you've listened to Habs' management speak about Romanov over the past few months, from general manager Marc Bergevin on down to the coaching staff, they've probably convinced you that he's going to play for the Canadiens this season and he hasn't even played an exhibition game yet. Richardson emphatically echoed that praise.
"From all indications of watching him just practice and play some games in the World Juniors… we've evaluated players before and seen them come out of the World Juniors as stars, do very well in the NHL and [become] top players," Richardson said. "We're expecting nothing less than that from Romanov. He's exciting to watch; he plays with passion and excitement, and that's always fun. That'll look really great on a Saturday night at the Bell Centre."
Related: Canadiens Confident Romanov Will Earn His Spot in the Lineup
Traditionally, NHL teams try to temper expectations with their prospects and the Canadiens are usually at the top of that list considering the pressure that inherently comes with playing in Montreal. So why the different approach with Romanov? By all accounts, he's a dynamic, versatile and physical player who loves to lace them up. Bergevin worked tirelessly to bring him over from Russia and was even willing to burn a year off his entry-level contract so that he could be with the Habs in the Toronto bubble this postseason.
Management obviously believes that Romanov is a can't miss prospect and now that he's arrived in Montreal for his quarantine period, hopefully, fans won't have to wait much longer to see what the fuss is all about.
Jan Mysak Named to Czech Republic Selection Camp Roster
Jan Mysak, a Canadiens' second-round pick, is one of five players selected in the 2020 NHL Draft who are participating in a selection camp with the Czech Republic for the 2021 World Juniors. The camp got underway on Saturday in Vyskov, Czech Republic.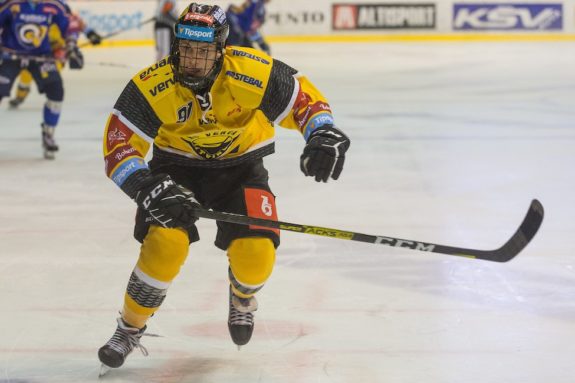 The 18-year-old forward scored 15 goals and 25 points in 22 games for the Hamilton Bulldogs in the Ontario Hockey League last season. He added two points for the Czech Republic at last year's WJC.
Meanwhile, defenseman Kaiden Guhle, Montreal's 2020 first-round choice, remains a candidate to make Team Canada and potentially join Caufield and Mysak as the Canadiens' representatives in this year's tournament which is set to get underway on Christmas day in Edmonton.
Maxim Lapierre Announces His Retirement
Maxim Lapierre announced his retirement from professional hockey on Sunday after playing ten seasons in the NHL, five of which were spent with the Canadiens. He put up 40 goals and 80 points in a Montreal uniform before helping the Vancouver Canucks reach the Stanley Cup Final in 2011.
The 35-year-old last played in the NHL for the Pittsburgh Penguins in 2014-15 and played the next five seasons in Europe. He won a bronze medal for Canada at the 2018 PyeongChang Olympic Games.
Lapierre currently hosts a popular podcast out of Montreal with his former teammate Guillaume Latendresse called "La Poche Bleue" and appears destined for a post-hockey career in the media.
Molson Coors and the Canadiens Extend Multi-Decade Partnership
Molson Coors Beverage Company and the Canadiens have announced a long-term extension to their partnership of over six decades, established and uninterrupted since 1957. Molson is also an Official Beer of the NHL.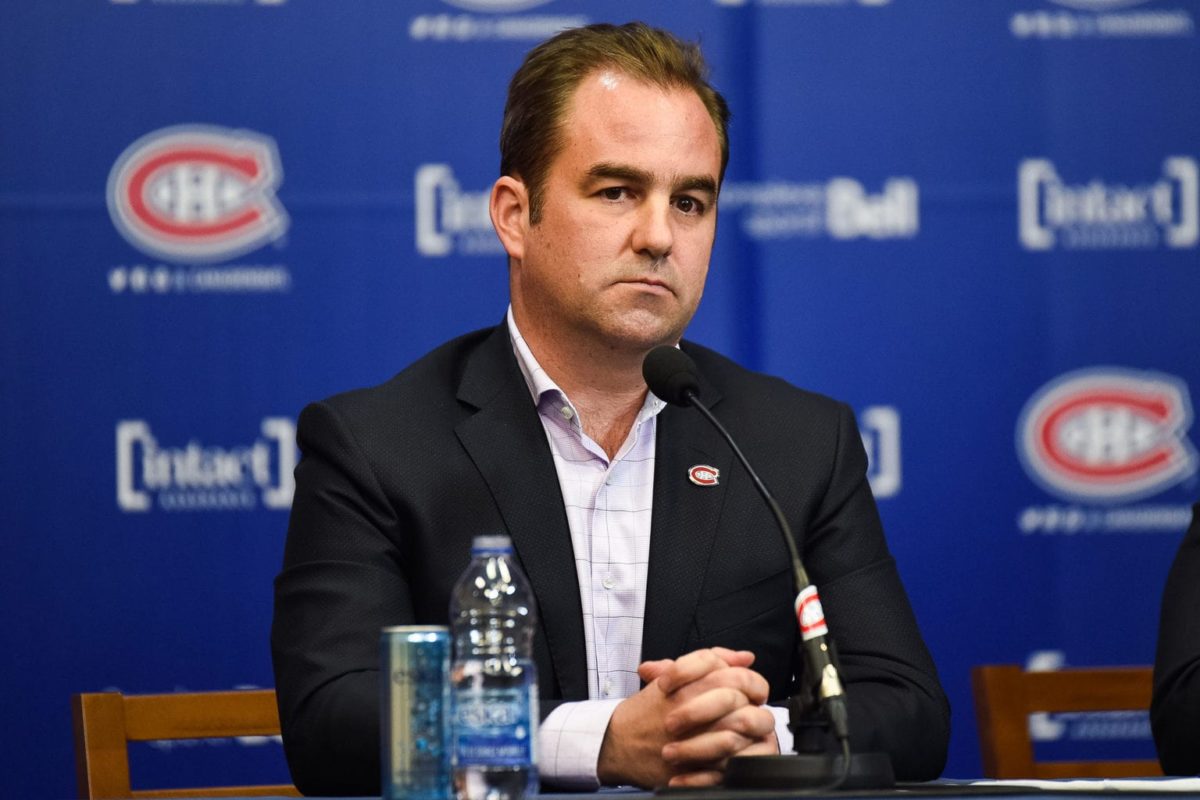 Both brands are Montreal icons and have become an undeniable part of the city's history and identity. Beginning in 2020-21, Molson Export will return as the Official Beer of the franchise, a torch it has held for 58 of 63 years during this long-standing partnership.
Related: Canadiens Cannot Afford a Locked-out 2020-21 Season
Today, the ties between the Molson family and the Canadiens are deeper than ever with Geoff Molson currently serving as the team's president and chief executive officer. He has owned the franchise since 2010.  
What's Next for the Canadiens?
While we wait for the NHL and the NHLPA to sort out the remaining details regarding a 2020-21 season and an eventual Return to Play plan, Habs' fans will have the chance to show off their national pride and watch some of the team's top prospects at the World Juniors which get underway in less than three weeks.
---
---