What's The Grind Line? Apart from the once-famous line of Kris Draper, Kirk Maltby, and either Joe Kocur or Darren McCarty, The Grind Line is also The Hockey Writers' weekly column about the Detroit Red Wings. This week, Tony Wolak, Devin Little, Ian McNaughton, Patrick Brown, Peter Ploshehanski, and Ryan Guenter are the muckers who make up THW's forechecking unit and sound off on Red Wings topics.
---
Detroit's rebuild is on the upswing. But when can we start to see the fruits of their labor?
In this week's edition of The Grind Line, The Hockey Writers' Red Wings coverage makes their predictions for the next Red Wings postseason appearance – when we finally get some return on investment for watching a rebuilding team. 
Tony Wolak: 2022 Playoffs
I firmly believe the Red Wings are close to making the playoffs. It won't be this coming season, though. However, 2021-22 could be an exciting one in Hockeytown if a few things pan out.
First, Moritz Seider and Lucas Raymond need to have NHL cameos this season (once their SHL campaigns wrap up). Giving them a taste of NHL action will go a long way in motivating the two to put in the necessary work over the summer to earn full-time roles next fall.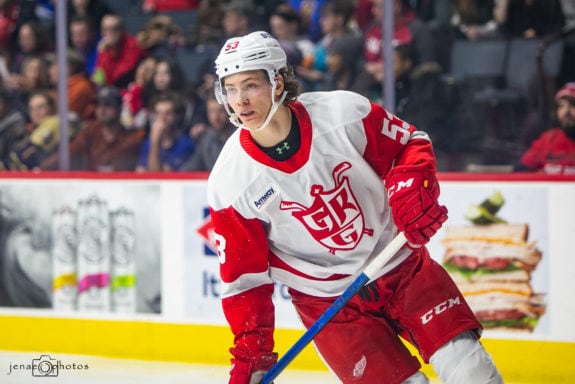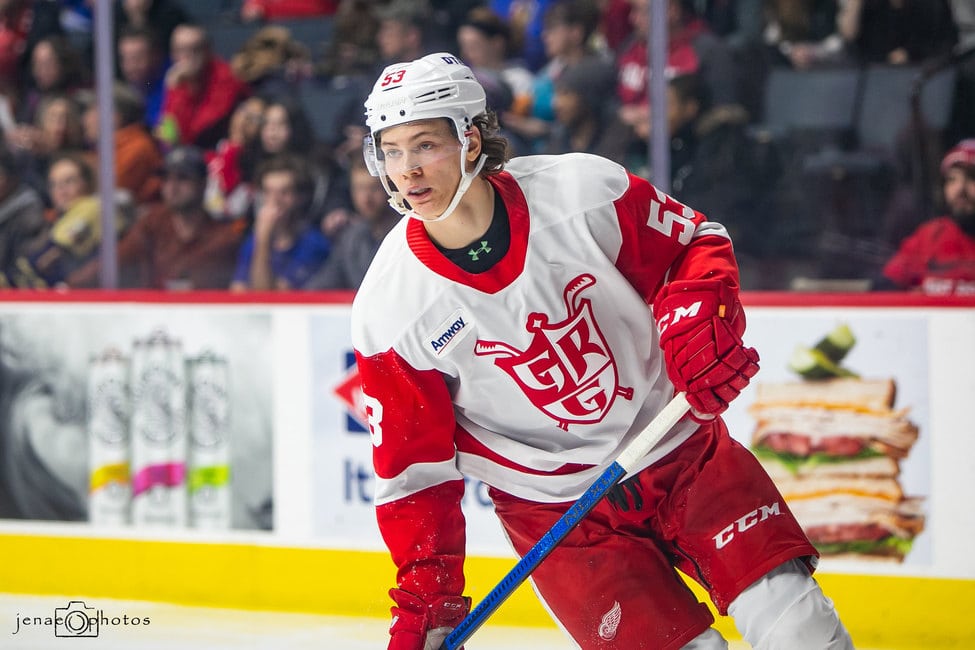 Second, the Red Wings need to select an NHL-ready player in the 2021 NHL Draft. Michigan's Owen Power would be a fantastic choice, as would Carson Lambos and Brandt Clarke. More talent on the blue line is an absolute necessity, which brings me to my third and final requirement: Adding a difference-maker via free agency.
Yes, it's time to spend big in the free agent market again. Dougie Hamilton, Taylor Hall, and Ryan Nugent-Hopkins could all test the open market this summer and the Red Wings have plenty of cap space to work with. Given the flat salary cap, contract offers could be depressed once again, giving the Red Wings an advantage over other teams. 
Related: Red Wings' 3 Worst Contracts for 2021
Add all this to Dylan Larkin, Anthony Mantha, Tyler Bertuzzi, Filip Hronek, and Filip Zadina in their prime and you have the makings of a sneaky good team pushing for a playoff spot. It's no guarantee the Red Wings make the playoffs, but they'll have a decent chance to surprise people during the 2021-22 season.
Devin Little: 2023 Playoffs
The Red Wings are about to turn the corner in a big way. The 2020-21 season represents what I think will be the final year of the "tear down" phase of their rebuild. Players on expiring contracts will be dealt for draft picks and/or prospects, as has been the case over the last few years. The difference with this season is that you won't see veterans like Sam Gagner and Cody Goloubef (remember him?) assuming those vacated roster spots. Instead, you'll see guys like Seider and possibly even Raymond making the jump.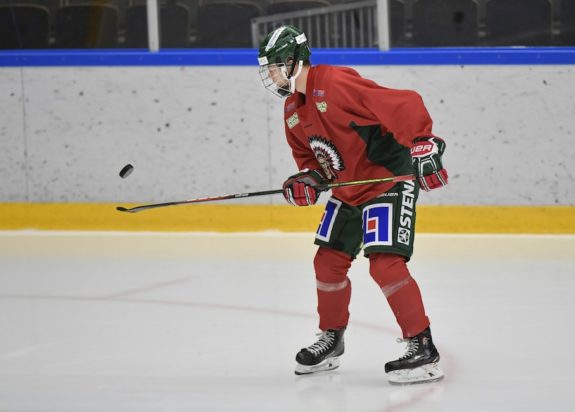 The following season, 2021-22, is going to be the first "build up" year where the team's young players really start taking over the team. This is a season that should be filled with ups and downs, but we should see the Red Wings start to climb up from the basement. However, given that they play in a tough Atlantic Division, I just don't see the kids ending the playoff drought quite yet. Furthermore, one more lottery pick would give them the chance to select either Shane Wright or Brad Lambert in the 2022 draft. And if they can snag one of those two prospects, look out. 
It's that next season, the 2022-23 campaign, where I see the Red Wings in the thick of the playoff race. The 2022 offseason could see them sign a big free agent or two which would boost an already exciting lineup. The key thing between now and then is finding a goalie that can steal some wins for the team. If they can add that, as well as their prospects developing the way they should, the Red Wings should be a fun and dangerous team that will only get better. 
Ian McNaughton: 2023 Playoffs
"…Playoffs?! You kidding me? Playoffs?! I just hope we can win another game!" –Jim E. Mora 
That legendary quote from former Indianapolis Colts head coach Jim Mora, who was describing his team after which they gave up five turnovers in a game. Not great stuff and I feel like that quote is applicable to the Red Wings' situation. I just want to see them win games before we get too far into playoff conversations.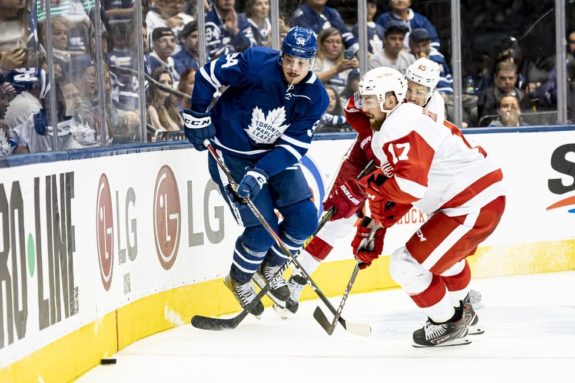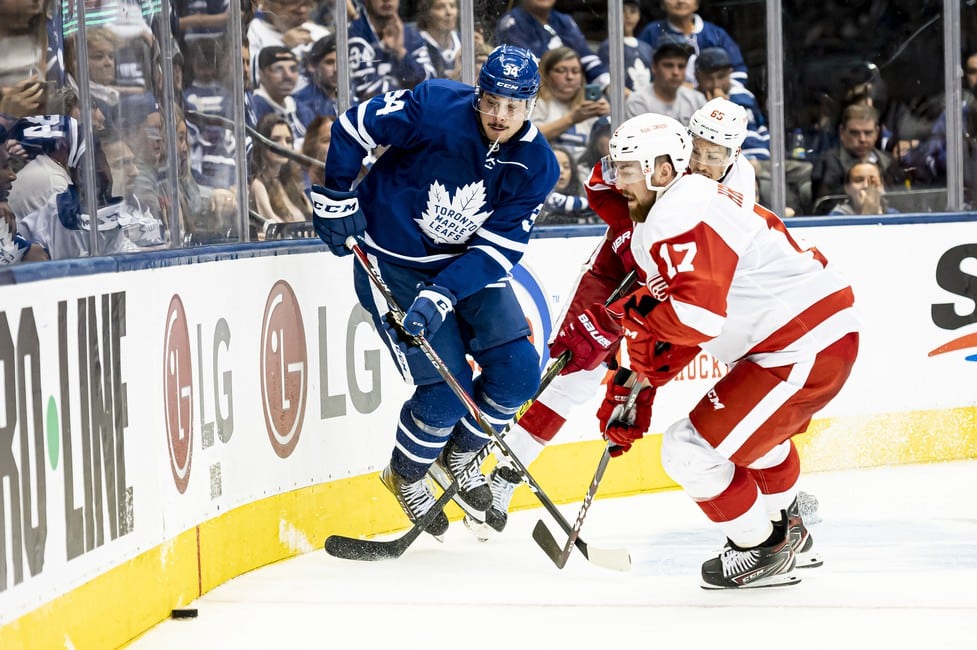 Part of being a Red Wings fan is being fully aware that this current rebuild is one of the long-term variety and will likely mean minimal success over the next few seasons. It also doesn't help that they play in an extremely competitive division that includes the last two Eastern Conference representatives in the Stanley Cup Finals. However, if you do the math, the Red Wings might not be as far off as one might think. 
Going back to the 2018-19 season, the Red Wings finished with 74 points while the Columbus Blue Jackets (who finished as the final wild card team) made the postseason with 98 points. That's a 24-point difference. And if you spread that over three years, it means you need to be eight points better in every season. I'm willing to write off 2019-20 as an anomaly for the Red Wings, because with the prospects and talent coming up through the system, I can see this team being a 95+ point team in three seasons. Just make the gradual baby steps that you need to achieve in these next few seasons and you'll have yourself a playoff contender. 
Patrick Brown: 2021 Playoffs!
Yes, you read that right. I know, I know, making the playoffs this season is highly unlikely, but uncertainty around the upcoming season creates a unique opportunity for the Red Wings. There's been all sorts of speculation around what this year's alignment will look like, how many games will be played, and even what the playoff format will look like. If the guesstimates of a 50-60 game season are accurate, it's conceivable to think the postseason will have an expanded look, much like it did last year. Major League Baseball did the same after shortening its season from start to finish last year.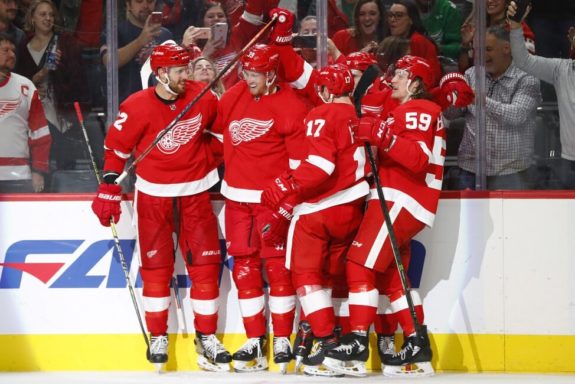 Looking at potential divisional alignment, the Red Wings may escape the juggernaut Atlantic division teams (Tampa Bay, Boston, Toronto) and instead find themselves with a more favorable schedule featuring multiple meetings against the likes of Chicago, Minnesota, and Buffalo. Though nothing's guaranteed, this alignment would favor Detroit much more than a typical season, and suddenly a team that won just 24 percent of its games last season could find itself hovering around the .500 mark. If there is indeed an expanded playoff format, that leaves enough wiggle room for the Red Wings to sneak into a play-in scenario.
Though there won't be any records shattered, there's every reason to believe the Red Wings' league-worst scoring and defense will be vastly improved. Bobby Ryan and Vladislav Namestnikov will provide more pop on offense, Troy Stecher, Jon Merrill, and Marc Staal will help stabilize the blue line, and Thomas Greiss pairs well with Jonathan Bernier to provide a tandem in net that we haven't seen in years. This, of course, doesn't take into account any of the overflowing talent Detroit has in its development pipeline, most of which we may have an opportunity to see play this season. 
Related: Red Wings News & Rumors: Mock Trade, Seider & More
They're not going to win the Stanley Cup, and the Red Wings are still very much in rebuilding mode, but if the stars align perfectly we could see a return to playoff hockey much sooner than anyone anticipated.  
Ryan Guenter: 2022 Playoffs
The Red Wings will return to the playoffs in 2022. By the time 2021-22 rolls around, the Wings will know what they have from their most recent offseason additions and can plan accordingly.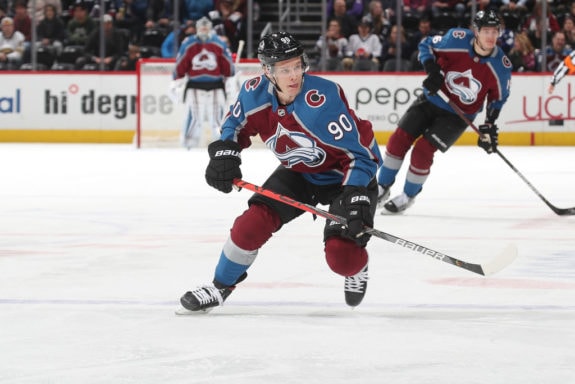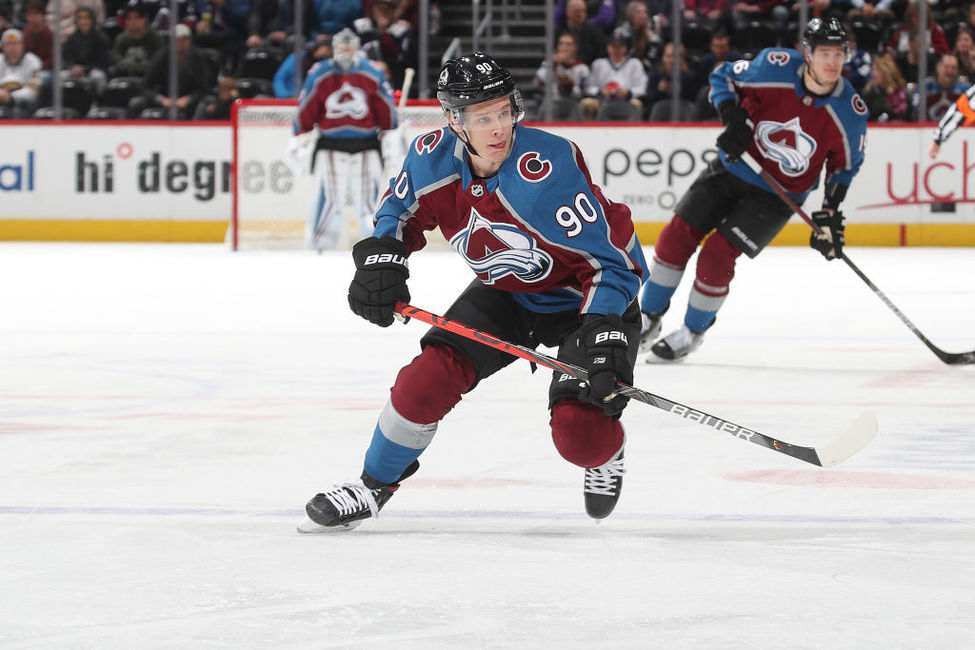 There's also the group of young players including forwards Larkin, Bertuzzi, Mantha, Zadina, Raymond, Robby Fabbri, Michael Rasmussen, and Joe Veleno. The defensive group is still grooming, but is led by Filip Hronek and followed by Seider, Albert Johansson, Gustav Lindström, Dennis Cholowski, and Jared McIssac. Not all of these names will become impact players in the NHL but it is an exciting group of young prospects.
Lastly, the Red Wings are in a great financial position now and moving forward with several 'dead' contracts set to expire in 2021 (Henrik Zetterberg and Stephen Weiss). Yzerman can target a few areas of necessity given the fiscal flexibility. Two wish list list items in the next few seasons include a legitimate second-line center and goaltender. Oh, and a definitive captain (i.e., Larkin).
2022 – book it!
Peter Ploshehanski: 2023 Playoffs
I really want to be optimistic and say 2022, but I have to go with a year later and am cautiously going to say 2023. Several things will have to happen for Detroit to squeak in.
Stecher and Merrill will have to play well and be re-signed. These two along with Hronek will become veterans, ushering in and mentoring a new era of young defensemen in Detroit. Seider and Johansson will have to make the jump into the NHL but that does leave an open spot on the back end. Drafting Power, Lambos, or Clarke would add to an already strong defensive core as well.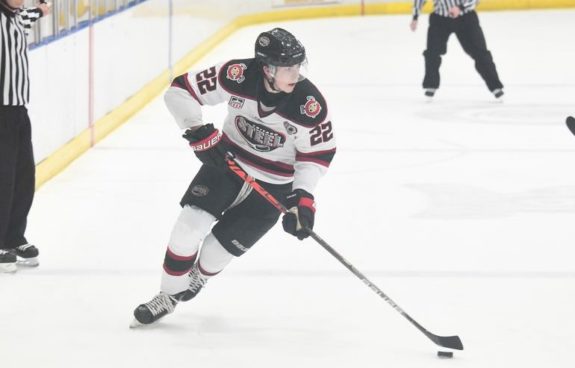 In addition, Mantha needs to stay healthy and realize his full potential. Zadina also needs to be a 60-70-point per year player. These two guys can really take some of the pressure off of Larkin who has been spread almost paper thin these last two seasons. We also need Raymond to be the player that scouts and experts advertised him as.
Lastly, we need a goalie. I could see the Wings riding Bernier off into the sunset until one of Keith Petruzzelli, Filip Larsson, or Victor Brattstrom realizes their potential. Bernier is only 32 years old and he seemed to be the only bright spot on the team last year. If the things I mentioned do happen, I think Red Wings fans will be pleasantly surprised in 2023.
Related: The Grind Line: Red Wings 2020-21 Wish List
---
More from The Grind Line
Want more Red Wings content? Tune into The Hockey Writers' Grind Line — a new weekly live show on YouTube and Facebook. We stream Friday nights starting at 8:00 pm ET on The Hockey Writers YouTube channel. Check out last week's show below, and make sure you subscribe to the channel so you don't miss any upcoming shows.
---
---