One of the most fun things to do at Christmastime is fill out a wish list, as a child in a letter that's sent off to Santa Claus, and as an adult, online on Amazon and fulfilled with a credit card.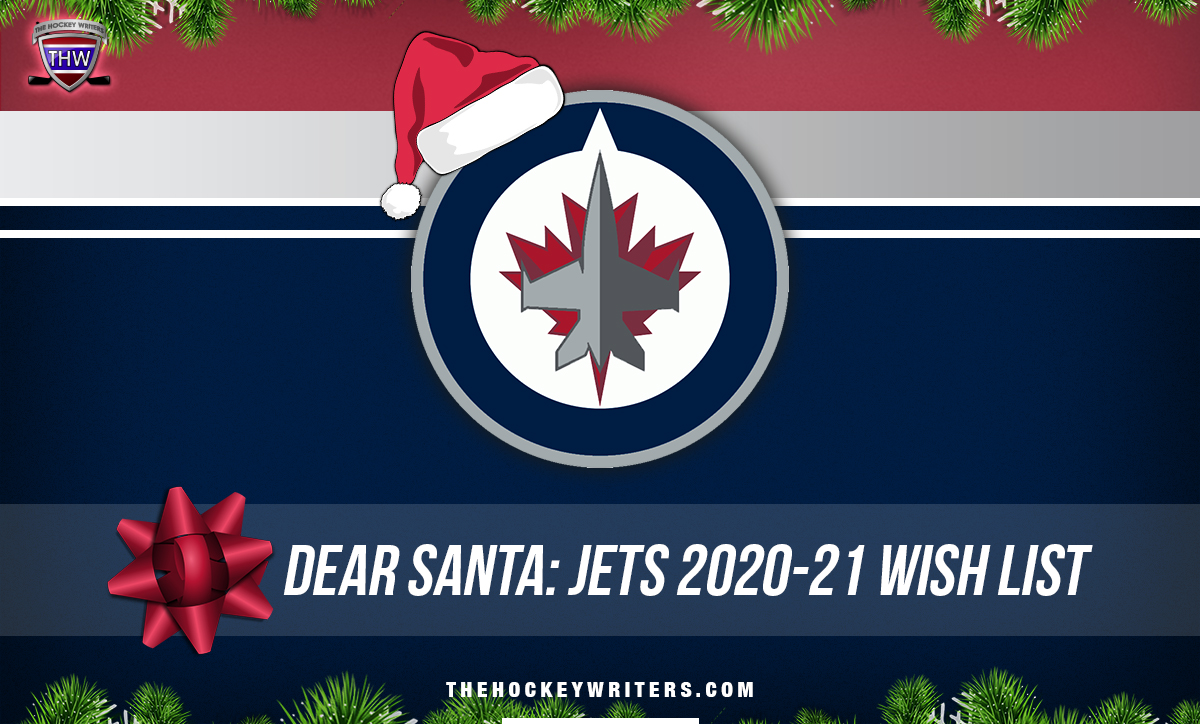 If the Winnipeg Jets were to write such a list this holiday season for things they want for the 2020-21 campaign, here are five items that would be on it.
Wish #5: Ditch Mathieu Perreault's Salary
After a season in proverbial cap hell, the Jets had a lot more freedom this offseason compared to last to make some additions.
After getting rogue defenseman Dustin Byfuglien's and Dmitry Kulikov's contracts off the books, they were able to re-sign Dylan DeMelo, take Paul Stastny off the Vegas Golden Knights' hands for a song, and re-up a number of their RFAs.
However, one factor that prevented them from retooling further was Mathieu Perreault's contract, which carries an annual cap hit of $4.125 million.
That might not seem like a ton of money, but every dollar counts given the salary cap stayed flat at $81.5 million due to COVID-19 related losses. It's also an extreme overpayment for what Perreault — formerly an effective and versatile forward but now a boat anchor — brings to the team. In 2019-20, he recorded just 15 points; just half of his previous lowest points total in his six seasons with the Jets.
Related: Jets' 3 Worst Contracts Ahead of 2020-21 Season
There was some chatter about packaging Perreault and his bloated AAV alongside Jack Roslovic in a trade, but nothing materialized. Perhaps when there's more clarity on exactly when the season is going to begin, trade talks will ramp up again. It'd be great for the Jets to get Perreault off the books so they could add another free agent forward or defenseman as there are still quite a few good ones out there looking for work.
Wish #4: For Perfetti to be Ready
Is there a chance the Jets' most recent first-round selection could challenge for a role on the big club?
Related: Jets Get Their Future Top-Six Forward with Perfetti Draft Pick
The Jets have had very few draftees who were NHL-ready at 18, but the Saginaw Spirit standout — who somehow fell to 10th-overall at the 2020 NHL Entry Draft in October — could be the next in that rare group.
Perfetti is an elite offensive talent, evidenced by his consistent dominance of the OHL. The left-hander recorded 37 goals in each of his first two seasons with Saginaw, and has piled up 185 points in just 124 games overall.
The Whitby, Ontario product will be coming into training camp fired up — and hopefully with some brand new hardware — as he's one of the Jets' prospects on the path to the 2021 World Junior Championship.
The idea of giving Perfetti a sheltered NHL role is made even more compelling by the fact the OHL is not slated to start until Feb. 4 and may not allow body-checking. It may be better for his development to play in the NHL rather than dominate in what basically amount to games of shinny.
Wish #3: A Happy Second-Line Reunion
In 2018, Paul Stastny came over from the St. Louis Blues, he immediately gelled on the second line with Nikolaj Ehlers and Patrik Laine, the Jets' two most exciting and electric players. Will that happen again in his second stint with the team?
Related: Jets' Trade for Stastny is a Smart Stop-Gap Solution
The chemistry between the three was immediately apparent as the then 32-year-old Stastny provided Ehlers and Laine a grounded veteran presence and excellent playmaking skills, recording four goals and nine assists for 13 points.
Stastny also played a massive role in the Jets' run to the Western Conference Final, recording six goals and nine assists for 15 points, including a clutch two-goal, three-point performance in the do-or-die Game 7 versus the Nashville Predators.
While Stastny is now 34 and not the dominant offensive force he was in his prime with the Colorado Avalanche and the Blues — he was limited to 50 games in 2018-19 due to injury and recorded 17 goals and 21 assists for 38 points in 71 games last season — he is still an intelligent and skilled two-way player who will be given every opportunity to skate between the Jets' young guns.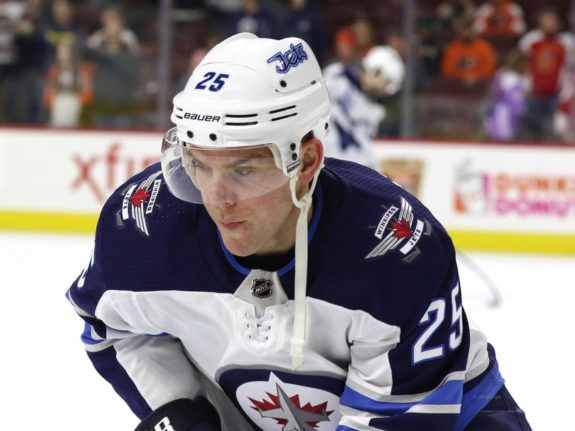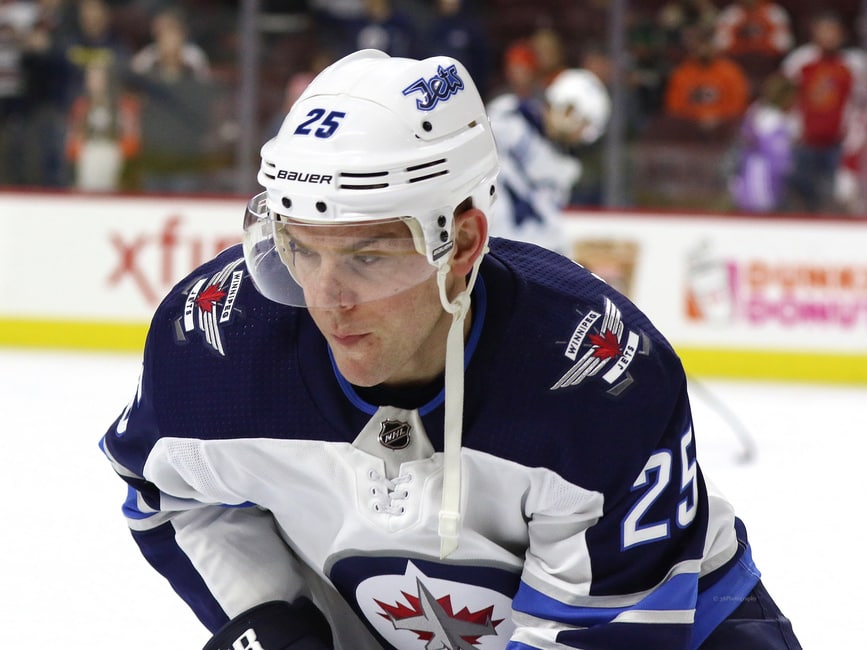 If the veteran of 945 games can pick up where he left off with the duo, the Jets' top-six will be a force to be reckoned with.
Wish #2: Big Contributions from Young Defensemen
How poor the Jets' patchwork defense was last year and the desperate need for it to be way, way better in 2020-21 has been discussed ad-naseum.
In addition to expecting plenty from Dylan DeMelo, the Jets will hope that their two top defensive prospects — Dylan Samberg and Ville Heinola — are ready for primetime and can challenge for top-four roles.
Related: Winnipeg Jets Top 10 Prospects for 2020-21
Samberg, a 6-foot-4, 225 pound Minnesotan selected in 2017, simply oozes potential and his three seasons with the University of Minnesota/Duluth Bulldogs have gotten fans and pundits alike drooling.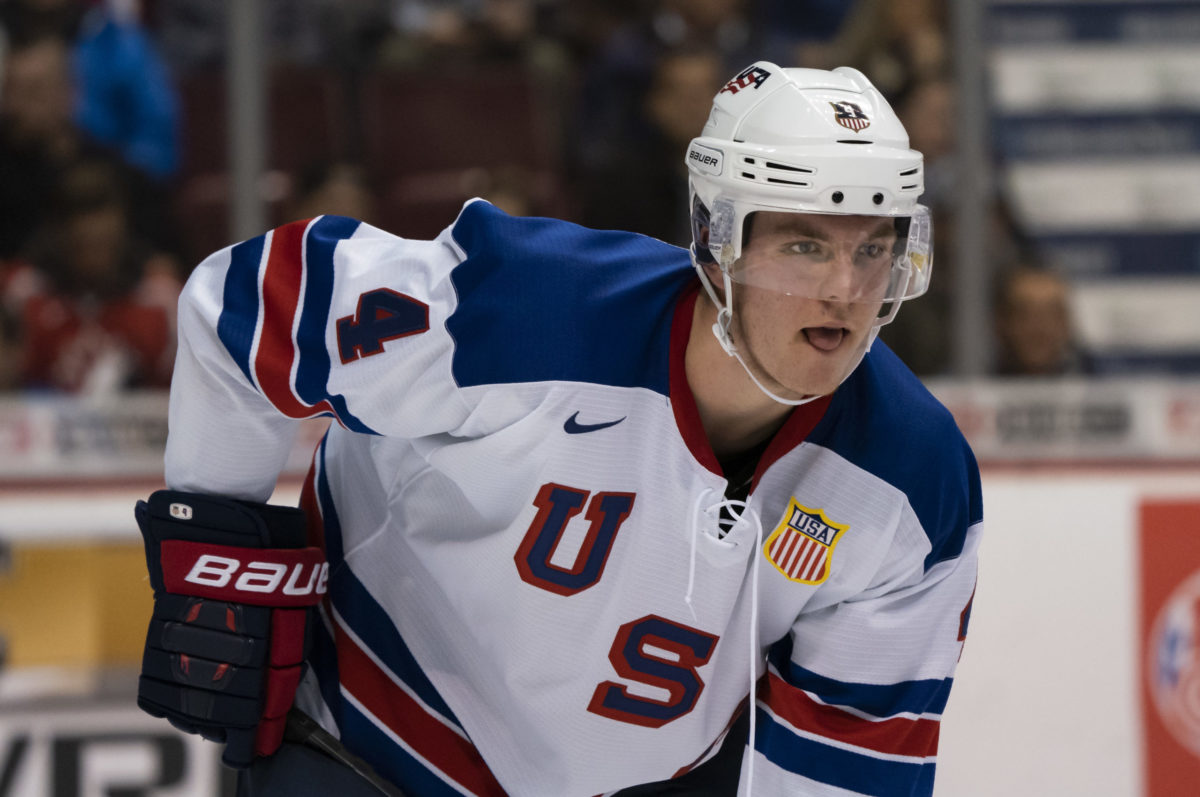 Samberg was involved in a serious three-vehicle crash last month, but thankfully escaped with non-life-threatening injuries.
Ville Heinola, meanwhile, turned heads last season by making the team out of training camp as an 18-year-old and playing well beyond his years in eight games, and will hope to stick around for many more than that in 2020-21.
The 2019 20th-overall pick has has great hockey IQ and vision, makes efficient and effective reads more often than not, and moves the puck extremely well.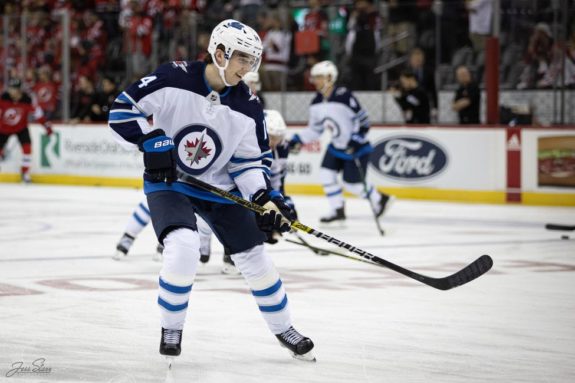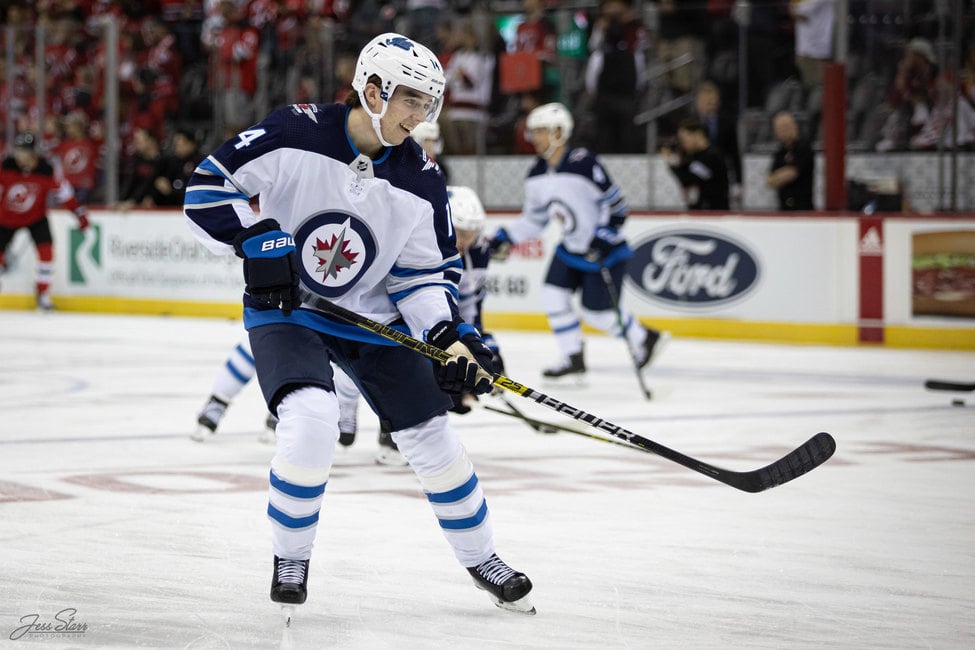 Heinola played 19 games for SM-Liiga club team Lukko Rauma on an overseas loan and recorded one goal and 13 assists while skating nearly 20 minutes per game prior to the league going on pause earlier this month due to tougher COVID-19 restrictions. He won't be idle long, though, as he'll suit up for Finland in a top-pairing role at the World Juniors later this month, his third.
The Jets have a left-side logjam on defense, with the newly-signed Derek Forbort, Nathan Beaulieu, Sami Niku, and Luca Sbisa other options.
Related: Can Derek Forbort Help the Jets' Defence?
The smart money might be on the more experienced Forbort to start the season on the second pairing with Neal Pionk, but competition for that spot will be hot. Samberg and Heinola each making a strong push would give head coach Paul Maurice some good problems to work out.
Wish #1: A Repeat Performance in Goal
Connor Hellebucyk's heroics between the pipes in 2019-20 was the only reason the Jets qualified for this past summer's playoffs and won the Vezina Trophy in a runaway.
Related: Hellebuyck Well-Deserving of Vezina Victory
His stats — all the more impressive considering the sorry state of the defense in front of him for much of the season — screamed "shoo-in": he posted 31 wins, a 2.57 GAA, a .922 SV%, six shutouts, and a 12.5 Goalie Points Share. He was first in saves with 1656, tied for first in games played with 58, and first in Quality Starts with 36.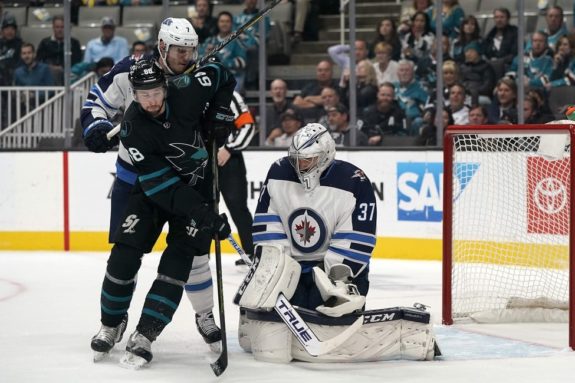 With the defense primed to be much improved, the Jets shouldn't have to lean on Hellebuyck to bail them out night after night. Since the season is going to be condensed with fewer off days, backup Laurent Brossoit is going to see more action, too.
However, if Hellebuyck can provide the Jets with even close to the calibre of net minding he did in 2019-20, it'll go a long way to a potential postseason berth.
Fans' Wishlist is Short
While the Jets would have all these items on their list and more, fans likely have just one: for hockey to return in a safe way so they have something to enjoy during uncertain times.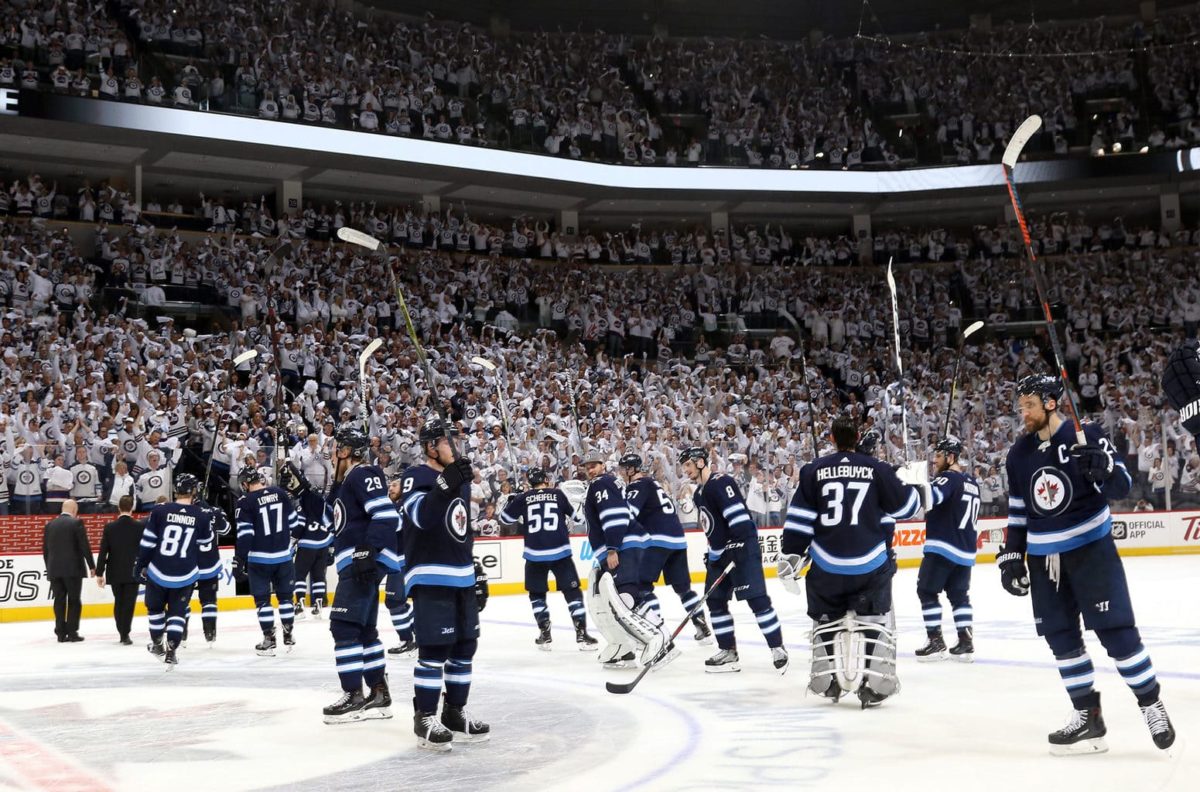 After reports late last month that NHL Commissioner Gary Bettman and and NHLPA executive director Donald Fehr hadn't spoken in more than a week and were at loggerheads, there seems to be some recent progress between the two sides in figuring out exactly how the season will look, how many games it'll be, and whether the collective bargaining agreement just signed in July will be reopened.
This author's wish? That everything is worked out sooner than later so the greatest sport on earth can once again return to his television.
---
---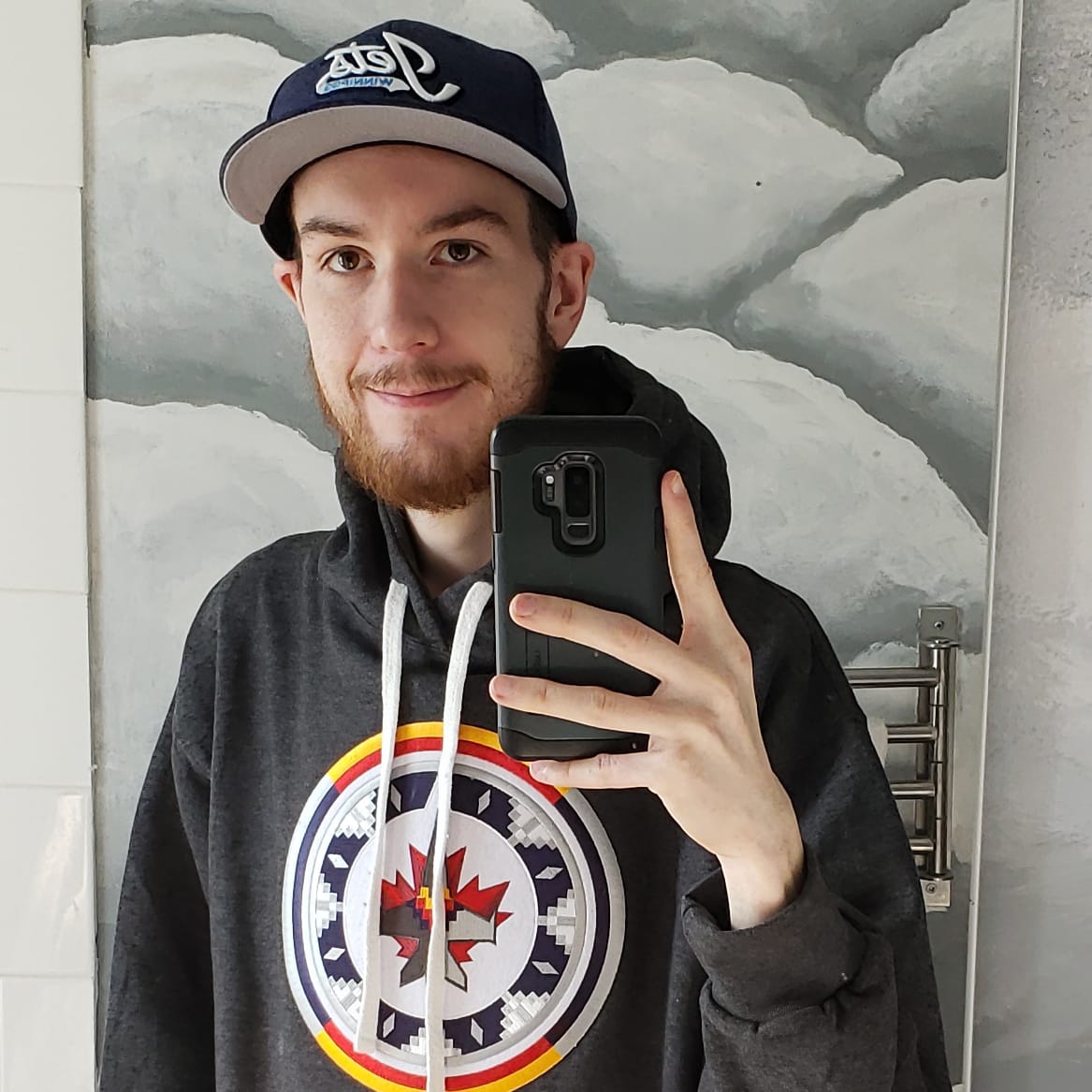 Declan Schroeder is a 27-year-old communications specialist and freelance journalist in Winnipeg, Manitoba. He holds a diploma in Creative Communications with a major in journalism from Red River College and a bachelors in Rhetoric and Communications from the University of Winnipeg.
Deeply rooted in the city's hockey culture, the original Jets skipped town when he was two and the 2.0 version came onto the scene when he was 17.