In reviewing my colleagues' opening night lineup projections from October, the one glaring area of weakness with the Detroit Red Wings roster is up the middle. In terms of top-six NHL quality, the Wings have Dylan Larkin.
That's it.
If the team is going to take the proverbial next step, then they need to find a quality NHL second-line or, better yet find a top-nine center. Assuming general manager Steve Yzerman will want to stay relatively young, here is a list of free agents under 30 that could help fill a second-line center role in Detroit:
Phillip Danault
The Montreal Canadiens underwent a massive overhaul this offseason. Offensively, they added some scoring in Tyler Toffoli and a power forward in Josh Anderson. The Canadiens spent nearly all of their cap room, but the team still lacks depth at center. The one 'true' center is Victoriaville native, and 2021 UFA, Phillip Danault.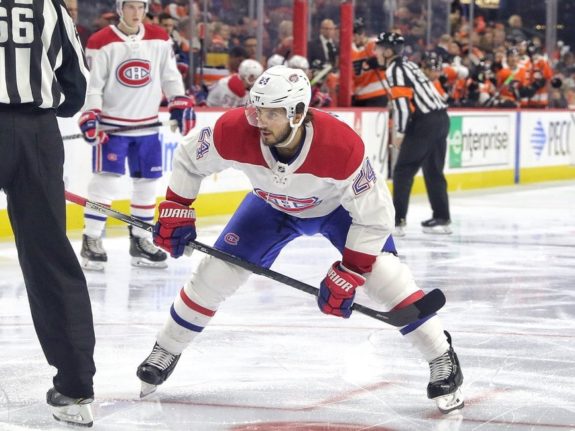 A former first-round pick by the Chicago Blackhawks in 2011, Danault is entering his sixth season in Montreal. The Habs' first-line center is a skilled playmaker that collects far more assists than goals each season. In 2019-20, he managed 13 goals and 34 assists in 71 games. Those point totals were on par with his career-best set in 2018-19 when he had 53 (12G, 41A).
A big body (6-foot-1, 200 pounds), he takes pride in the defensive side of the puck. As such, he is a more than capable player that could help acclimate Joe Veleno and Michael Rasmussen as they grow into quality NHL pivots.
Montreal assumedly wants to keep Danault, but that might prove difficult based on what they have already spent and still need to spend. Depending on what direction they want to go, Montreal will need to negotiate contracts for Jesperi Kotkaniemi, Artturi Lehkonen, and Victor Mete in 2021. Will GM Marc Bergevin have enough funds to keep Danault?
If not, Danault could be a stable, reliable, and long-term option for Detroit as they grow into a contending team.
Ryan Nugent-Hopkins
Ryan Nugent-Hopkins (RNH) is the best UFA at the center position in 2021. However, as an Edmontonian, I know how much value this individual has within the Edmonton Oilers organization. As such, he is currently the club's biggest priority and both parties are motivated to reach an agreement.
Edmonton wants to keep the former Red Deer Rebel and their former first-overall pick from 2011. He has slowly but surely come into his own and is currently playing the best hockey of his career. The Burnaby Winter Club alumni set career highs in each offensive category during the 2018-19 season, finishing with 69 points in 82 games. An apt playmaker, he was on track to break his previous year's totals before the world went quiet in March. Instead, RNH finished with 22 goals and added 39 assists over 65 games in 2019-20.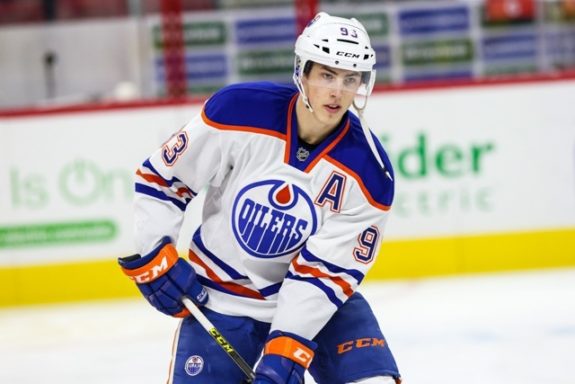 RNH would be a massive 'get' for Steve Yzerman and the Red Wings, not just on the ice, but leadership and class off the ice. As such, the Oilers are likely willing to go to great lengths in keeping him. Stay tuned.
Alex Wennberg
Another intriguing player the Red Wings might closely track is 26-year-old Alex Wennberg. The former 14th overall pick (2013) by the Columbus Blue Jackets has spent his last six seasons in Ohio. Unfortunately, his offensive totals have trailed off since he set career-best point totals in 2016-17 with 13 goals and 46 assists over 80 games.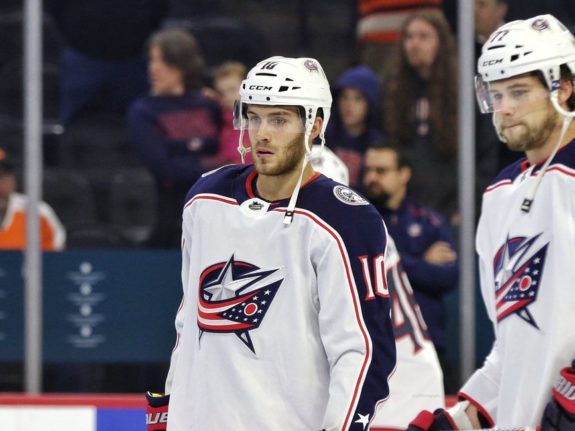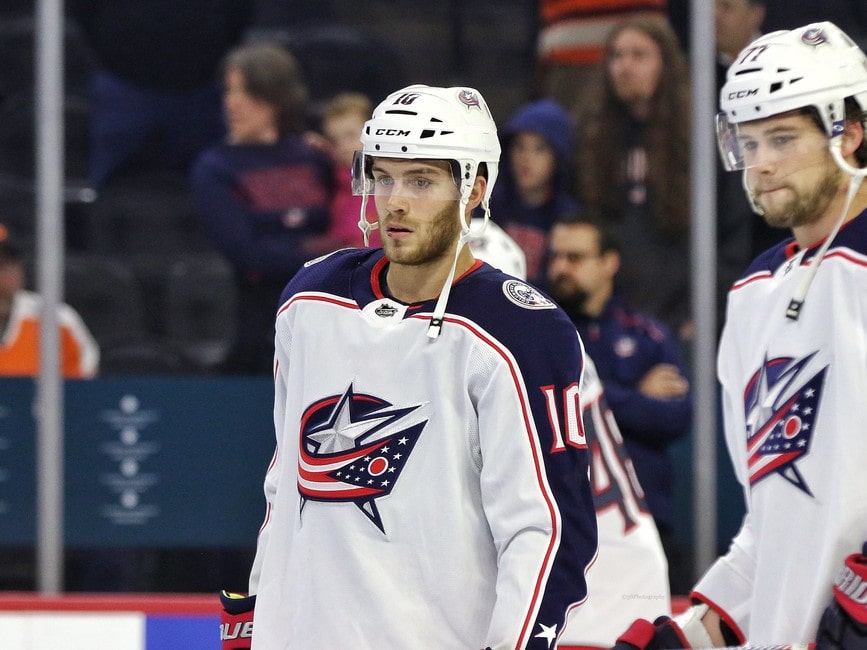 In search of a clean slate, Wennberg will begin a new chapter with the Florida Panthers next season after signing a one-year, $2.25 million contract. No doubt a trial period for both parties, Wennberg could be another middle-six UFA option up the middle for Detroit.
Crafty Veteran Options
Those are the youngsters. If Yzerman decided to go with some experience and veteran leadershipm then there are two Stanley Cup champion centers available. Long time Anaheim Ducks captain Ryan Getzlaf and David Krejčí of the Boston Bruins become unrestricted free agents in 2021. Getzlaf is entering his 16th season, and Krejčí his 15th.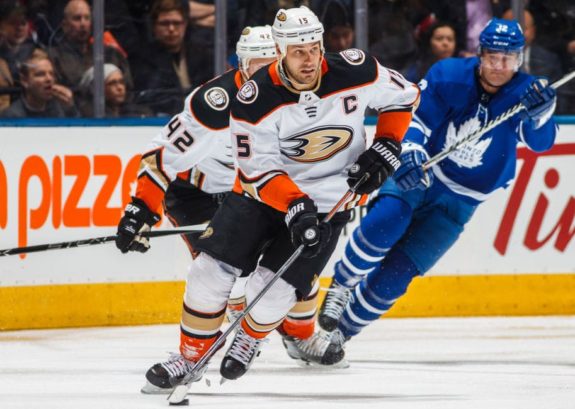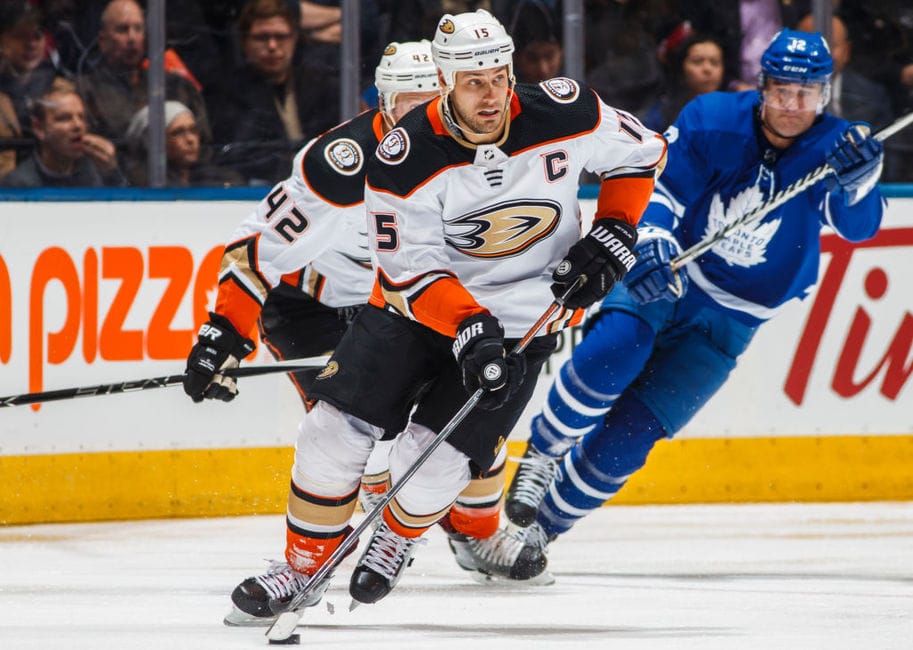 There has been reported interest in Getzlaf from several teams – Boston being one of them. The Regina, Saskatchewan native is at the tail end of a great career but likely still has two or three more seasons of value.
Getzlaf's last contract was an eight-year deal at an $8.25 million AAV. He will likely take a salary cut, but by how much and for how long? The big center would be an exciting addition but this move might be a couple of years too early for Detroit.
For example, if the Red Wings signed Getzlaf to a two-year deal in 2021 he would be 39 during the last season of that contract. Hauling around 235 pounds around night after night, season after season eventually takes a toll on a player in his late 30s. For Detroit, would the gamble be worth the expense?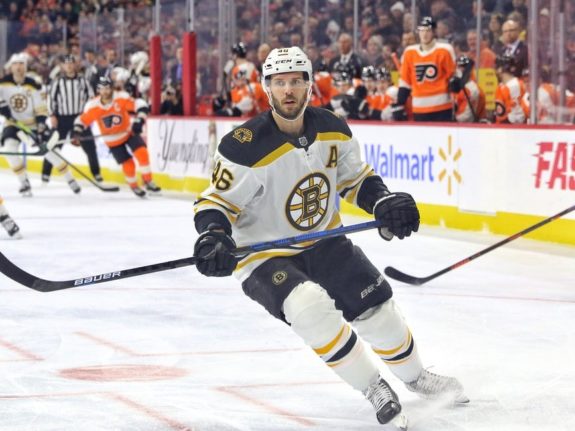 The same could be said about Krejčí. His offensive numbers are steadily but surely in decline. Again, the veteran experience might be helpful three, four or five years from now but it might not be worth the price tag in 2021.
Only Mr. Yzerman and his staff know which players will be targets in 2021, but there are lots of reasons for Detroit hockey fans to be getting excited again.
---
---