How long until the Detroit Red Wings play another game? That's still to be determined. But in the meantime, we have plenty of Red Wings news and rumors to keep you occupied.
Red Wings Hit the Ice
Earlier this week, several Red Wings players took part in an informal practice at Little Caesars Arena. Dylan Larkin and Anthony Mantha were among the skaters in town.
The informal skate was the first group outing for the Red Wings since the 2019-20 season ended early due to the COVID-19 pandemic.
Related: The Essential Guide for Being a Red Wings Fan in 2020-21
As of now, there is no official start date for training camp or the 2020-21 campaign. The NHL and NHLPA are still working through the details on how to facilitate a new season amid the pandemic. 
Seider Checks in from Sweden
Red Wings 2019 first-round pick Moritz Seider has spent the first part of the 2020-21 season in the SHL with Rögle BK. In nine games, the blueliner has two goals, eight points, and has been a brute force in the defensive zone.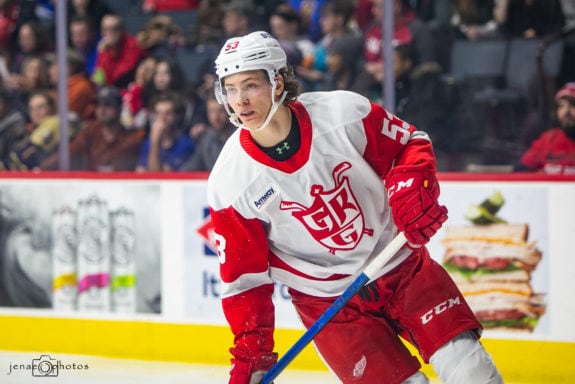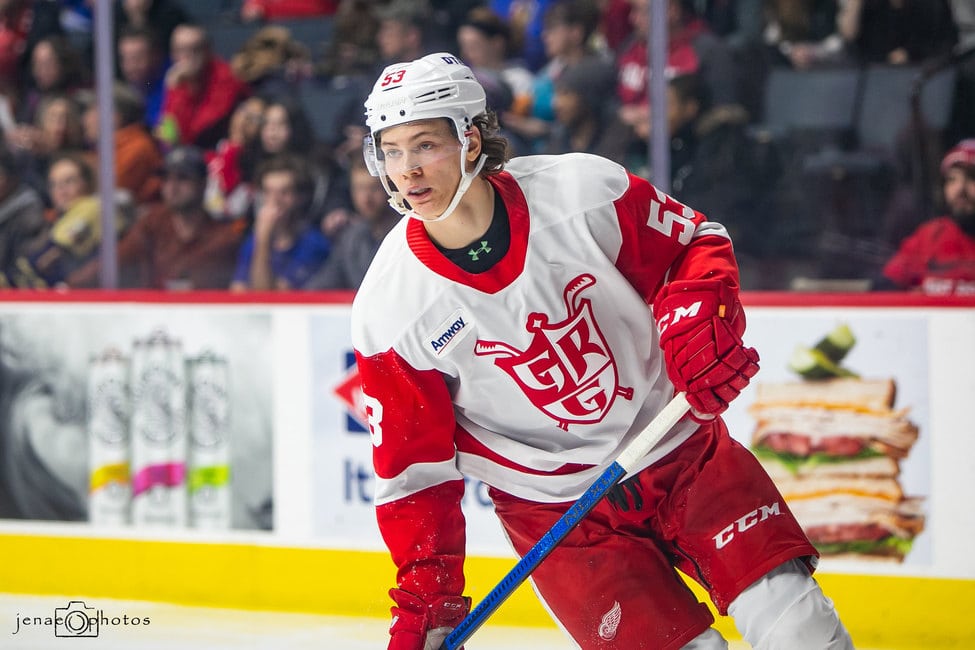 He recently caught up with Nolan Bianchi and Ethan Smith of the Locked on Red Wings podcast to detail his season so far, including his increased power play time.
"It's just nice setting up plays for your teammates, kind of being the quarterback there, just finding the open guy," Seider said. "I would describe myself as more of a pass-first guy. I like (to) open the holes in the defense and open up space for my teammates. Passing over to the one-timer side, it's always nice. Getting time on the PP, I think that's what every hockey player's looking for in their game, and I'm really happy having that chance."
Detroit's top defensive prospect also touched on adapting to life in Sweden. He has enjoyed getting to know his town and finding new favorite spots. Seider has been cooking more, too, and it turns out he's a pretty impressive chef.
"I like to mix in a lot of fresh stuff. Usually, I just try to make the recipe as good as I can. I'm always trying new things here and there. I like to mix in some vegan things, too, just to keep the body healthy."
Once the SHL season wraps up, expect Seider to join the Red Wings for at least a few games.
Let's Make a Deal: Red Wings & Lightning
In a recent article for The Athletic, Max Bultman and Joe Smith outlined how the Red Wings and the Tampa Bay Lightning could work together to get the latter under the salary cap upper limit.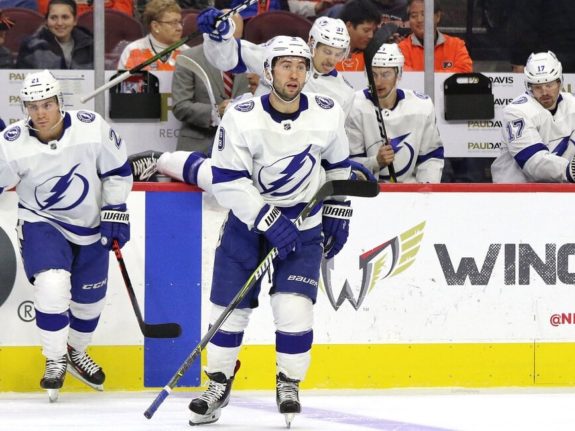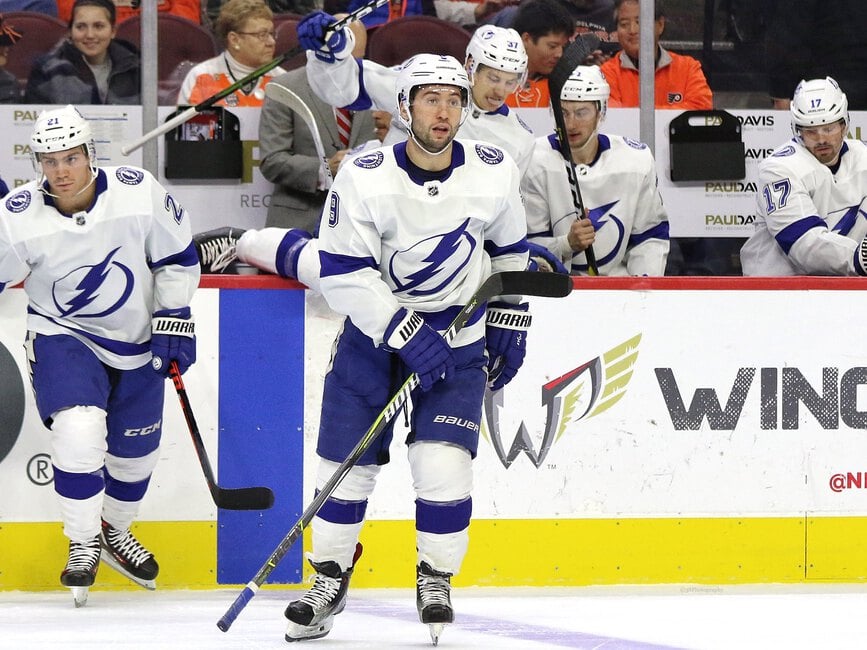 Smith and Bultman noted Alex Killorn and Tyler Johnson as the likeliest to be traded, given their contract length, AAV, and player value. (from 'Can the Lightning and Red Wings make a trade to solve Tampa Bay's cap woes?' – The Athletic – 12/1/20) Smith also proposed a trade involving Johnson:
"So, Max, let's say the Lightning offer Johnson and a future first-round pick (2021 or 2022), or second-rounder in 2022, does Yzerman take it?"
Personally, I feel that it won't get much better than this in terms of trade offers. There are too many teams with enough salary cap space to take on Johnson's (or Killorn's) contract. Unfortunately, the Red Wings don't have a monopoly – they can't completely dictate the price.
That said, Bultman suggested adding in a prospect could get the deal done.
"I wonder if there's a prospect in Tampa Bay's system who could put it over the top," Bultman said, "perhaps someone Yzerman liked when he was in charge there, who might have a clearer path to playing time in Detroit and could make the value more of a slam dunk."
To that, Smith mentioned a handful of prospects—Cal Foote, Alex Volkov, and Alex Barre-Boulet—as potential options, though he did not offer an opinion on whether the Lightning would be willing to part with any of these players.
There has been plenty of speculation about a potential Red Wings-Lightning trade. You have to think that something will get done before the season starts given Yzerman's history with the club.
Pickard Loaned to Austria
On Tuesday, the Red Wings announced that they've loaned goaltender Calvin Pickard to the Vienna Capitals of ICEHL. 
Pickard struggled during the 2019-20 season, posting a .797 save percentage in three NHL games and .903 save percentage at the AHL level. Additional ice time could help the veteran regain his confidence in net and give the Red Wings a suitable third-string goalie if anything happens to Jonathan Bernier or Thomas Greiss next year.
More Red Wings News & Rumors
---
---