The fine province of Saskatchewan supplied some of the greatest Detroit Red Wings players of all time — Sid Abel, Metro Prystai, Darren Veitch and Brad McCrimmon just to name a few. The province also produced one of the most rugged but beloved Red Wings in Joe Kocur. Kocur was born and raised in the small town of Kelvington, Saskatchewan, which, as of 2019, still had a population of less than a thousand. Despite its small size, Kelvington has more than a few connections to Detroit along with some very notable NHL players from the 1980-90s.
Saskatchewan Bred
I, too, was born in Saskatchewan. Saskatoon to be exact. As a result, I developed a natural curiosity about players from the province that later become hockey icons. For example, Floral — the birthplace of perhaps the greatest Red Wing of all, Gordie Howe — is located just 20 minutes southeast of Saskatoon.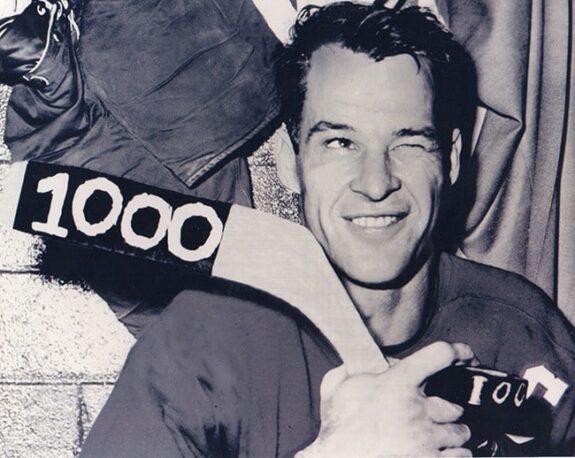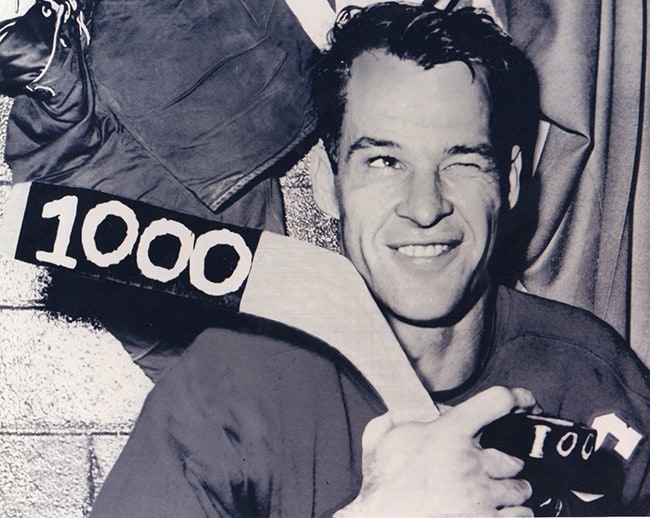 The connection between Saskatchewan and the Red Wings dates back a long way. Heck, there is still a junior hockey team in Weyburn, Saskatchewan called the Red Wings. The Weyburn edition of the Red Wings initially joined the Western Hockey League in 1966, but an increased travel budget forced them into the Saskatchewan Junior Hockey League (SJHL) in 1968. Still a member, the Weyburn Red Wings are the most decorated team in the SJHL with a total of eight league championships.
Approximately the same time the Weyburn Red Wings came into existence, a unique group of players were born several hours north. As noted, one of those players was Detroit Red Wing fan favorite Kocur. To be exact, he was born on Sept. 21, 1964. Fast forward to the 1982-83 season and he was a Western Hockey League (WHL) rookie with the Saskatoon Blades. His style of play that season convinced Detroit to draft him in the fifth round, 88th overall.
The rest is very much history. Kocur and Bob Probert formed one of the more intimidating duos in hockey history and were dubbed the "Bruise Brothers" accordingly. More importantly, he also won a total of four Stanley Cups. A three-time Cup champion with the Red Wings — two as a player (1997 and 1998) and one as a coach (2002). Prior to those three victories Kocur was also a member of the 1994 New York Ranger Stanley Cup-winning team. All in all, the Kelvington-native played 821 NHL games accumulating 80 goals, 81 assists along with 2,519 penalty minutes. And yes, you read that correctly.
The Kelvington Connection
Detroit's connection to Kelvington and Kocur's did not end with Joe. In 1988, the Red Wings selected his cousin, Kory Kocur, as the 17th-overall selection. Cousin Kory, a 1969-born player also played for the Saskatoon Blades when Detroit drafted him. (Do you see a pattern emerging?) He never quite found his way into the NHL, but another cousin born between Joe and Kory made his own sizable imprint on the league — Wendel Clark.
Born in 1966, Clark became the most renowned NHL player from Kelvington and even played 12 regular season and 10 playoff games for the Red Wings in 1999. However, it was with the Toronto Maple Leafs that he really made his mark. In fact, the Maple Leafs selected Clark as the first-overall selection in the 1985 NHL Entry Draft. By now, you might be able to guess where Clark was playing while he was chosen with the pick — the Saskatoon Blades. Needless to say, Clark had an illustrious professional career properly capped off by his jersey No. 17 being retired by the Maple Leaf franchise.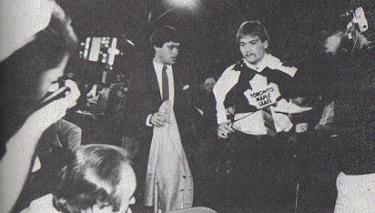 Another notable Kelvington-born player with Red Wing connections is long-time NHL Network contributor and analyst, Barry Melrose. He was born in 1956, so he might have paved a small path between Detroit and the tiny Saskatchewan town. Interestingly, he also started junior as a Red Wing in Weyburn and ended his career as a Red Wing in Adirondack. Of course, Adirondack was Detroit's AHL affiliate for 20 years, through 1979-1999, but he also featured in 34 games with the big club during his playing career. Interestingly, he is also a cousin of both Kocur and Clark. The only anomaly with Melrose is that he did not play with the Saskatoon Blades!
For a small prairie town of less than a thousand people, Kelvington, Saskatchewan, has carved out a definitive place in Detroit Red Wings and NHL history.
The Hawkeyes
There were several other interesting NHL players born within 70 kilometers of Kelvington during the 1960s. A former teammate of Kocur and Clark, Kelly Chase, was a fierce competitor for the St. Louis Blues and Hartford Whalers during the '90s. He racked up 2,000-plus penalty minutes over 458 career games as an undrafted player out of the WHL — and yes, he also played for the Saskatoon Blades.
However, Chase was never a teammate of either Kocur or Clark in Saskatoon. Instead, during the offseason they played baseball together for a now infamous team called the Hawkeyes. Chase is from Porcupine Plain, situated 60 or so kilometers north of Kelvington. As such, it is practically the same town and all the hockey players basically grew up with one another. Hence, the Hawkeyes.
NOTE: In the tweet above you can find an amazing video feature by TSN entitled: "The toughest team there ever was." If you are so inclined — and you like a bit of the "old school" — it is an outstanding eight-minute watch [TSN link may not work but readers can also find it on YouTube].
Odelein Brothers
The last noteworthy family from this small area is the Odelein's. Selmar, Lee, and Lyle Odelein were born and raised in Quill Lake, about 60 kilometers west of Kelvington. While Selmar, the oldest, was the highest drafted of the trio (first-round pick of the Edmonton Oilers in 1984), it was Lyle who had the longest NHL career. 
Lyle was born in 1968 and played for the Moose Jaw Warriors when he was drafted by the Montreal Canadiens in 1986. The youngest Odelein would go on to play over 1,000 NHL games and won a Stanley Cup with the Canadiens in 1993. He was also known as another extremely tough customer from this small geographic Canadian area. In other words, he was also a member of the 2,000-plus penalty minute club.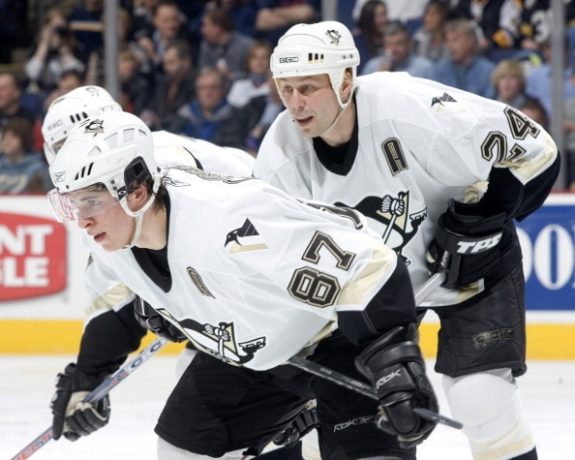 Maybe I am alone on this, but for a remote area of less than a couple of thousand people, it is amazing to think that it produced such a collection of rugged but talented players. Even more remarkable is the fact that Kocur, Clark, Chase, Odelein, and even Melrose all stood 6-feet or less. During an NHL era when players kept getting larger and larger, these guys more than held there own. A truly remarkable collection of players.
At the end of the day, whether a fan of the Red Wings, Maple Leafs, Blues, or even Whalers, I am guessing that no one would turn down an opportunity to hear a few Hawkeye stories over a cold brew, or two.
---
---