With 12 selections in hand for the 2020 NHL Draft, it quickly became evident that the Detroit Red Wings were focused on skill. Personally, that became crystal clear when Detroit made the fourth selection (55th overall) – Cross Hanas, from the Portland Winterhawks of the Western Hockey League (WHL).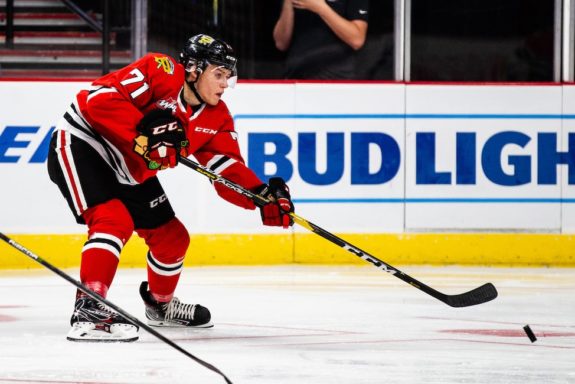 On paper, there is nothing special about Hanas. He stands 6-foot-1 (at most) and barely weighs 170 pounds. His first two seasons in Portland have been good, but not off the charts. During the shortened 2019-20 season, the left-winger produced 49 points (22 G, 27 A) in 60 WHL games. Further, most of the pre-draft rankings seemed to indicate that he might be taken as a mid to late-round selection.
Texan Skill
At the end of the day, the Red Wings took Hanas three spots higher than his final Central Scouting ranking – amongst North American skaters. So why might have general manager Steve Yzerman stepped up to take this player? Easy answer: the young Texan oozes skill.
It is not often you see a Texan teenager yearning to play in the WHL, let alone play the game of hockey. Historically speaking, Plano native Blake Coleman became the first-ever born and raised Texan to raise the Stanley Cup this past September. That accomplishment likely did not go unnoticed by Hanas as he grew up playing for the same Dallas Stars Elite Hockey Club where Coleman developed his own craft.
The Dallas Stars minor hockey program continues to grow, and Hanas is another testament to that. The U-15 Stars team is where the Winterhawks discovered this Highland Village native and eventually took him in the fourth round of the annual WHL bantam draft. Candidly, I did not see Hanas during his bantam draft year. It was not until his 16-year-old season that I was able to see this player live and in color. At the time, Hanas was participating in an exhibition tournament in Kennewick, Washington (home of the Tri-City Americans where Michael Rasmussen played).
My report probably read something like this: as skilled of a player as I have seen in this age group and has a ton of creativity to go along with that talent. Skating foundation is good, but should get better with physical maturity. Decent hockey sense but could shoot more and play better defence.
The Red Wings may have seen this player in a similar light: slightly underdeveloped physically, but off the charts with ability and upside. In the end, Yzerman and company trusted their evaluation of skill.
It didn't take his new peers long to recognize what kind of talent Hanas possesses. When he was first breaking into Portland, then Winterhawk captain, now Vegas Golden Knight, Cody Glass said this about the slick Texan: "He is really skilled and has a bright future in front of him."
WHL Roots
Many American prospects take their time to fully decide what route they will choose: Major Junior or NCAA Division I. For Hanas, the decision was easy. In an interview with Brandon Rivers from the Dub Network, the Red Wing prospect noted: "I've always known about the WHL. My dad played back in the day. Ever since I was young, I wanted to play in the WHL. I never had the college route in my head."
Dad, Trevor Hanas, was a year older than I was and a gritty competitor from Regina, Saskatchewan. During his junior career he played for three different WHL teams from 1991 to 1996. Dad also played stateside for five seasons of professional hockey which might help explain how he ended up in Texas (unconfirmed, for now!). Trevor's instruction and coaching while Cross was in minor hockey would have undoubtedly helped his development – his junior experience also gave him the confidence to send his son to the WHL.
For now, Hanas will need to wait before he can ply his trade within the WHL's US division. Because of the ongoing pandemic, the WHL season has pushed back the leagues opening start date until Feb. 4, 2021. Whenever the league gets started, Portland should have another very strong team within the Western Conference. In 2020 alone, the Winterhawks had two other players drafted including the 13th overall pick, Seth Jarvis (Carolina Hurricanes) and Jayden Dureau in the fifth round (147th overall – Tampa Bay Lightning).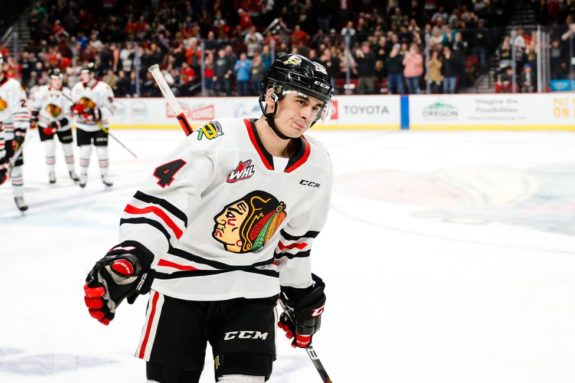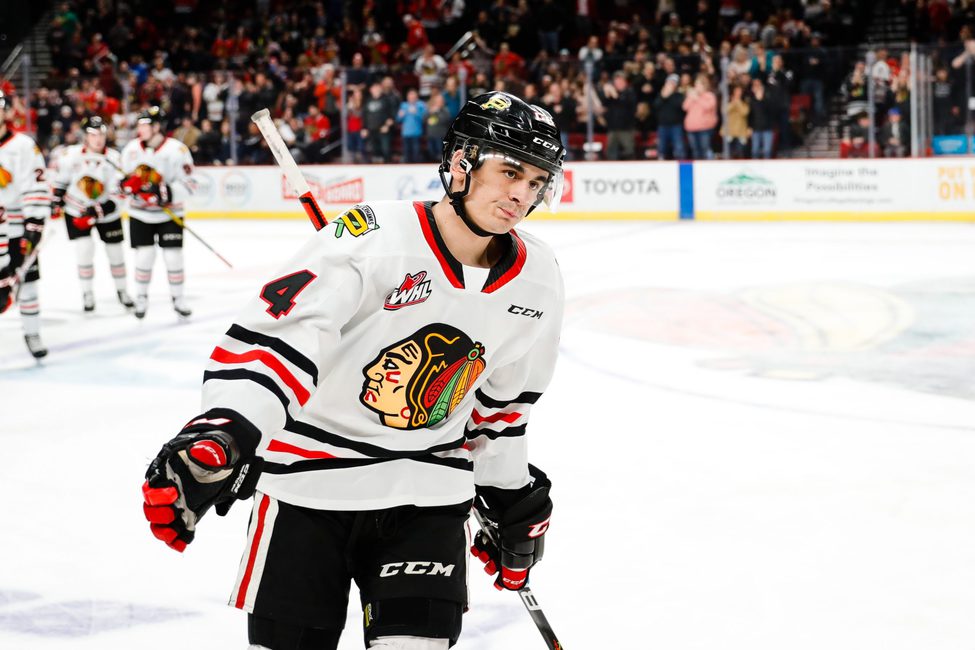 Portland appears to be the perfect spot for Cross Hanas. Under the guidance of former Pittsburgh Penguins bench boss Mike Johnston, the Winterhawks have become an NHL production factory – just have a look at the Alumni page, found here. The Winterhawks are an especially perfect spot for high-skill players, like Hanas. Johnston has a way of tightening and loosening the reigns on skilled players as needed, and most of them eventually thrive as a result.
The Red Wings may have stepped up to take Hanas, but they might be rewarded for having done so.
---
---