The calendar will be switching to December soon. For hockey fans, that should mean we're well into a new NHL season. While that clearly isn't the case, at least the World Junior Championships will proceed as scheduled. Like every other sporting event trying to manage the pandemic, the WJC promises to be a strange event as the world's best under-20 players compete for supremacy inside a fan-less Rogers Place bubble.
Still, despite the lack of attendance, the annual 10-day tournament, which begins on Christmas Day, will have plenty of eyes on it. While the NHL tries to find a workable, safe way to begin their new season (preferably with some fans in attendance), the World Juniors promise the highest level of hockey available to viewers since the Tampa Bay Lightning hoisted the Stanley Cup back in September.
While rosters have yet to be announced, there will be as many as five Vegas Golden Knights prospects to watch. You might expect more from a team whose farm system is ranked just outside the top 10 by THW contributor Josh Bell, players like Pavel Dorofeyev, Lucas Elvenes and Jack Dugan have aged out of the tournament.
That doesn't mean, however, that Vegas won't make its mark. Led by Peyton Krebs, here are the five Golden Knights prospects who could help their country reach the podium – and maybe make a name for themselves along the way.
Peyton Krebs, CAN
After one scrimmage in the Team Canada selection camp, Vegas' 2019 first-round pick is already turning heads. On Team Red, the dynamic play-making center used his elite vision and hockey smarts to be the lynchpin on the power play, creating numerous scoring chances for his teammates.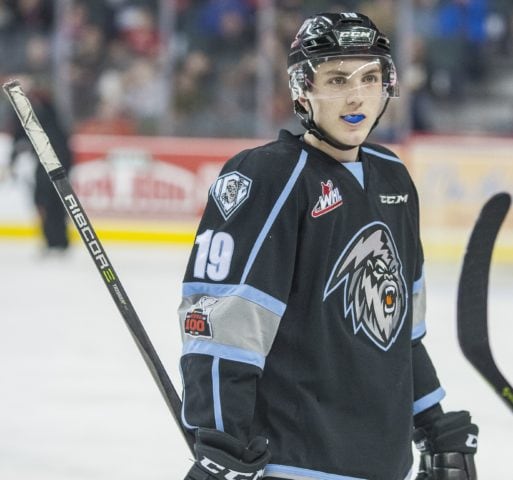 While Krebs never suited up for the Golden Knights during their run to the Western Conference Final, he was part of the club's taxi squad, gaining first-hand experience in a big game atmosphere – in the same Rogers Place bubble, no less. It's hard to know exactly how that will impact the 19-year-old, it isn't surprising that Krebs already looks like one of the most polished first-timers at camp.
Brendan Brisson, USA
In the past three NHL Entry Drafts, eighteen Americans have been selected in the first round, so it's of little surprise that Team USA is expected to field a deep, talented roster. One of those recent first rounders is LW Brendan Brisson, the Golden Knight's 2020 first-round pick (29th overall). The Michigan Wolverines (NCAA) star might be in tough to crack a roster expected to return holdovers like Trevor Zegras and Alex Turcotte upfront.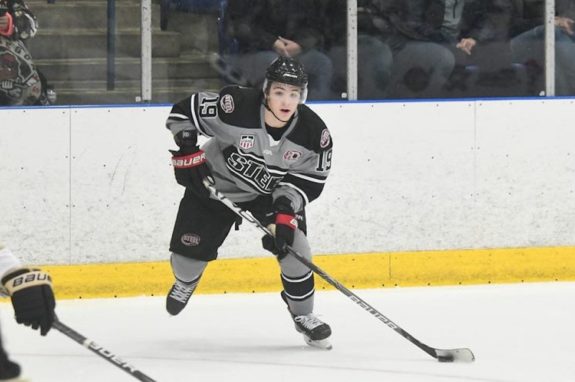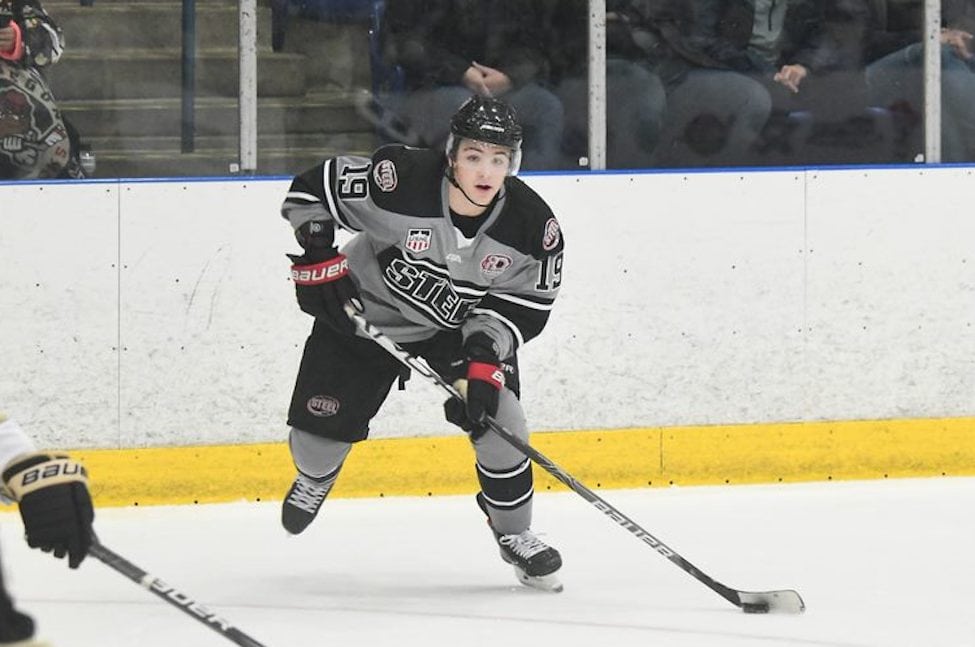 If Brisson can't crack the top-six, the 19-year-old might be suited for a depth role. At 5-foot-11, he's unlikely to offer a physical presence, but his speed and heady, two-way game make him a valuable asset in the defensive zone. He also happens to have unique access to Sidney Crosby and Nathan Mackinnon through his dad, super agent Pat Brisson, if he's looking for any advice on how to handle the WJC.
Kaedan Korczak, CAN
Could Kaedan Korczak be the second Golden Knights' 2019 draftee on Team Canada? The second-round pick boasts some advantages that may give him an edge on a deep Canadian blue line. On a defensive corps that is heavy on skill (Bowen Byram, Jamie Drysdale, Thomas Harley), Korczak offers complimentary size and physicality and could be matched up against the opposition's top lines.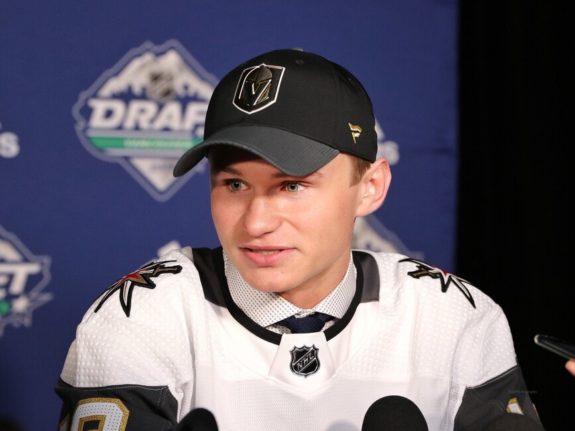 Also working in his favour is his 6-foot-4 frame and he's a right shot among a left-heavy group, as well as his status as an 'older' player, aging out just weeks after the tournament concludes. With the announcement that the Michigan Wolverines will not release 6-foot-5 Owen Power for participation in the tournament, Korczak could literally stand out with a shot at Team Canada. (from 'UM won't release Owen Power to participate in Hockey Canada camp,' Detroit News, 11/12/2020)
Lukas Cormier, CAN
If Korczak stands tall, then Lukas Cormier stands at the other end of the spectrum. The 18-year-old is just 5-foot-10, the smallest defenseman vying for a spot. That said, he earned a tryout invite for a reason and his diminutive stature underlies some high-end speed and skill that could catch the attention of coaches real quick.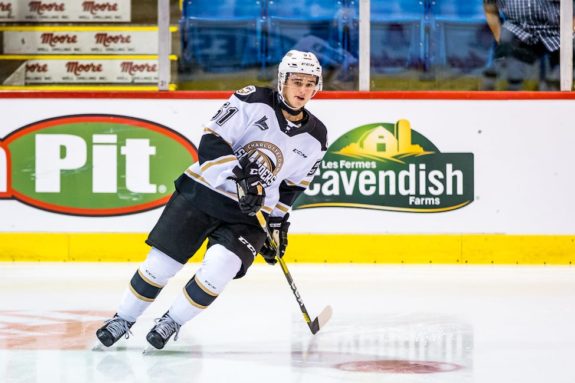 For now, Cormier seems to be a long shot to make the team. However, he will surely continue to push for a spot and he will be eligible to play again next year, meaning that a strong camp could raise his stock beyond this tournament. Regardless, it's an impressive achievement for Cormier to earn a selection camp invitation. He is one of just three 2020 draftees taken outside the top two rounds who were invited along with Minnesota prospect Daemon Hunt and Detroit's Donovan Sebrango.
Marcus Kallionkieli, FIN
Injuries have slowed Marcus Kallionkieli's progress since he was drafted by Vegas in the fifth round of the 2019 NHL Draft, but he appears healthy and ready to represent Finland in Edmonton. At first glance, he doesn't have much of a shot on a deep forward corps that will likely return five holdovers, but that's where his 6-foot-2 frame and physicality may give him an inside track.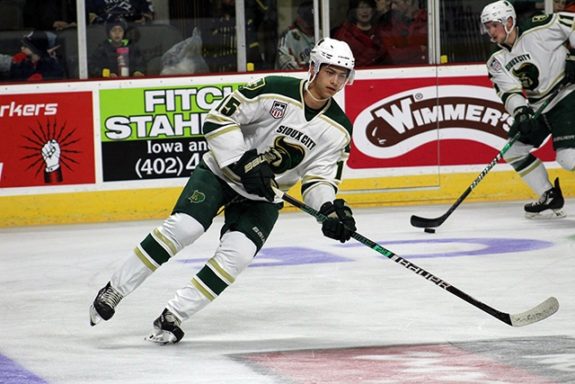 A bruiser on Kelly McCrimmon's Brandon Wheat Kings (WHL), Kallionkieli could be appealing to Team Finland. The Suomi group is still smarting from a 5-0 shellacking by Canada in the semifinals of last year's tournament when the Canadians out-muscled the reigning champions for four first-period goals. Having Kallionkieli in tow might ensure they don't get pushed around again.
There are plenty of Vegas fans wishing NHL Commissioner Gary Bettman would hurry up and announce a start date for the upcoming season, especially with their lofty hopes. In the meantime, late December will offer the chance to catch a glimpse of the next generation of Golden Knights talent. It could be a well-represented group.
---
---