The Tampa Bay Lightning have re-signed restricted free-agent (RFA) Mikhail Sergachev to a three-year, $14.4 million deal carrying a cap-hit of $4.8 million per season.
Since he was acquired by the Lightning back in the 2017 offseason in a deal with the Montreal Canadians, the Nizhnekamsk, Russia native has established himself as one of the bright young defensemen in the NHL.
Related: Lightning Larceny: Revisiting Sergachev for Drouin Trade
In 224 regular-season games with Tampa Bay, Sergachev has posted 25 goals and 106 points, while averaging roughly 18 minutes of ice-time each night. He also has 46 postseason games to his name and helped the Lightning earn redemption by winning the 2020 Stanley Cup.
In terms of Sergachev's deal, this signing is in-line given the market for RFA defensemen with star potential. For example, Columbus Blue Jackets' young star defender Zak Werenski signed a three-year, $15 million extension last year, while the Boston Bruins' Charlie McAvoy is in the middle of a three-year, $14.7 million contract he also signed back in 2019.
Signing Sergachev is Step 1 for the Lightning
Despite signing Sergachev, the Lightning are still a long way from having everything sorted out this offseason. While he was one of the biggest RFA's for the team, they still need to clear a significant amount of cap-space in order to re-sign Anthony Cirelli and Erik Cernak.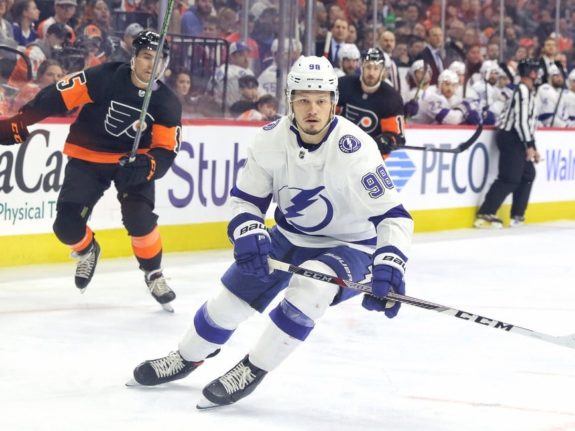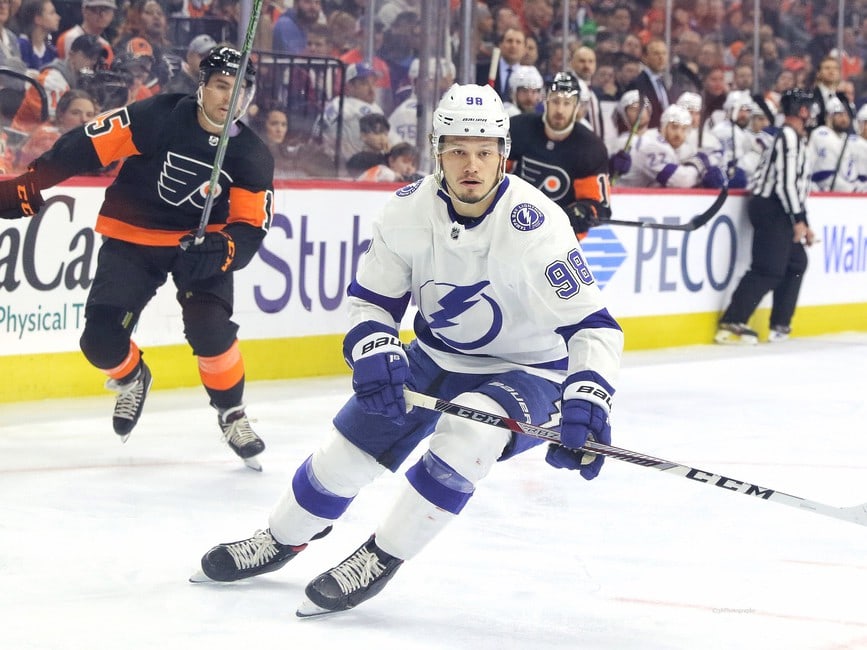 Given the fact that they are currently over the cap, this won't be an easy task. Tampa Bay will need to trade at least two players on their current roster to even have a chance at re-signing Cirelli and Cernak before the start of the 2020-21 season.
Related: All He Does is Win: Mikhail Sergachev Adds Stanley Cup to Resume
For the moment, however, bringing back Sergachev for the next three seasons is a big win for the Lightning. He is developing into a key player for their defensive corps, and he represents one of the faces of the future for Tampa Bay's blue line.
---
---