In today's NHL rumors, there is continued talk about which players teams will lose in the NHL expansion draft. Today will focus on the Calgary Flames. In Edmonton, Darnell Nurse is excited about his new role on the Oilers. It Ottawa, who is the most likely player to be traded? Will the Vancouver Canucks make quick changes into the season considering their overall depth issues and finally, will trades even be possible considering the border issues and uncertainty surrounding the pandemic?
Flames Will Lose Good Forward in Expansion
As the NHL expansion draft gets closer and closer, talk about how teams will approach that draft heats up. Eric Duhatschek recently took a look at who the Calgary Flames might lose.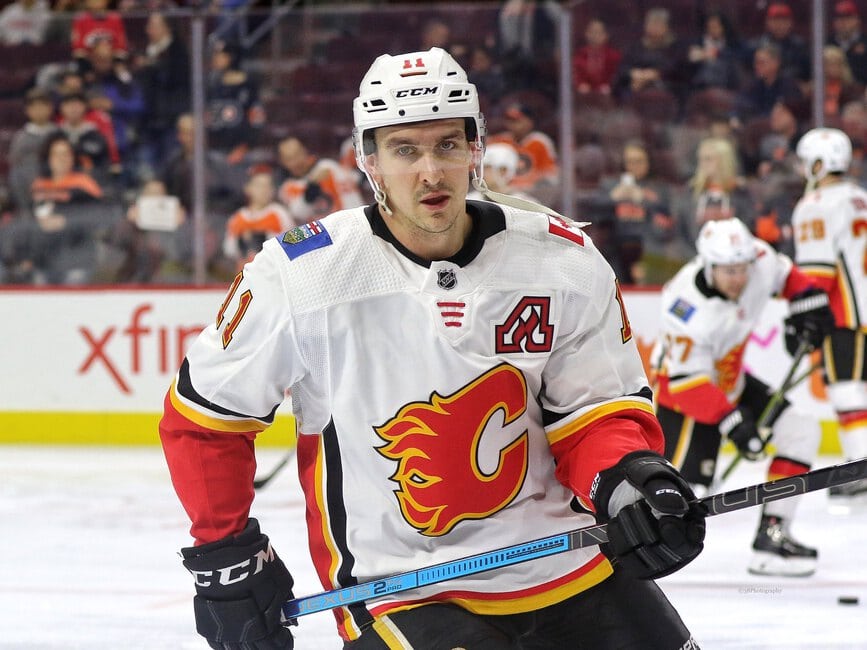 In his recent article for The Athletic, Duhatschek writes that unless the Flames make a pre-arranged deal with Seattle, they will lose a forward they really don't want to part with. The names mentioned as likely candidates include Mikael Backlund, Sam Bennett, Andrew Mangiapane and Dillon Dube. Duhatschek writes, "The Flames can only protect three." He goes on to say:
We'll make Backlund available, based strictly on two factors: His contract and the number on his birth certificate (he'll be 32 by the expansion draft). Seattle will have a lot of cap flexibility. But do they want to burn a substantial amount on a 30-something forward, earning over $5 million per season for three more years? Maybe not.

source – 'Seattle Kraken expansion mock draft 5.0: Who could the Flames lose?' – Eric Duhatschek – The Athletic – 12/10/2020
Nurse Wants to Become Oilers Shut Down Defenseman
Knowing he'll be taking on an increased role with the Edmonton Oilers, defenseman Darnell Nurse says he's looking forward to the challenge of filling in for the loss of Oscar Klefbom and becoming more of what the Oilers will need which is a shutdown defenseman in big situations.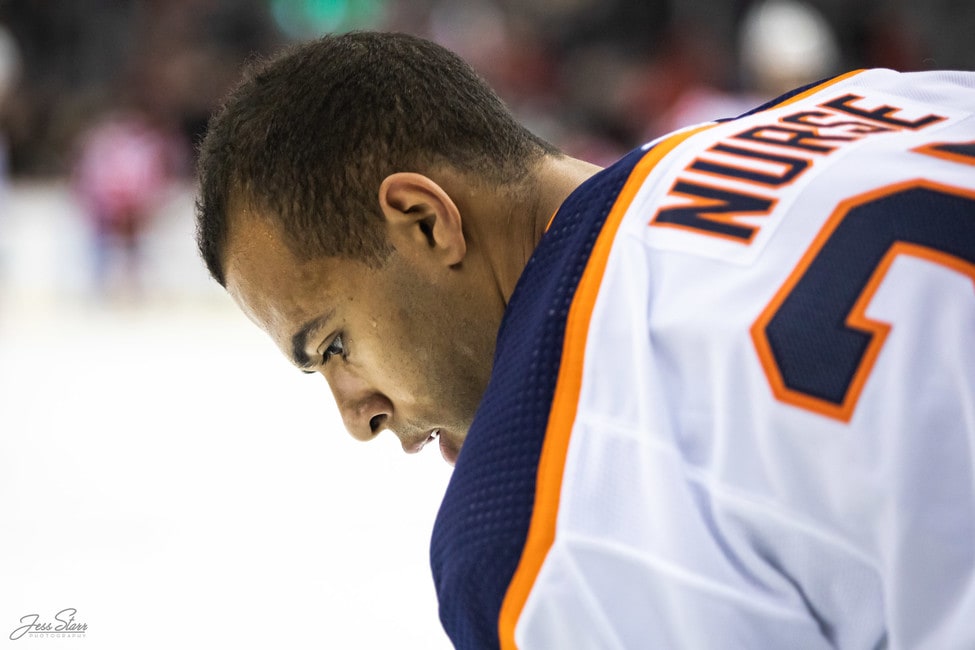 It's not that Klefbom was known as a defense-first blueliner, but Nurse believes that's what the Oilers will need. He notes, "the defensive part of it will always be a big part of winning … in the playoffs." And, considering the knock on the Oilers was their early exit from the play-ins last season, it's probably the correct approach.
That said, he acknowledged that he won't become exclusively a shutdown guy. He wants to ensure he's producing as well.
Canucks May Make Quick Changes
In Vancouver, the Canucks might not be as worried about expansion as they are about how they stack up against the rest of a Canadian Division. Harman Dayal and Thomas Drance of The Athletic wrote a five hot takes piece and one of their takes was that the Canucks are perhaps the least-deep team in their division if NHL realignment goes as expected.
They note that the top-end talent stacks up really well but that the Canucks flaw is the club's overall depth, or lack thereof. The two scribes write:
Vancouver's top six and top four are in the top half of the expected Canadian division. At the top of the lineup, they're probably the second-best team in the country. … At the bottom end of the lineup though, well, the Canucks look like Ottawa West.

source – 'Canucks' Quinn Hughes is the best D-man in Canada: 5 Canadian Division hot takes' – Harman Dayal and Thomas Drance – The Athletic – 12/10/2020
As such, they write that if any team in Canada is going to be impatient and make quick changes, it will be Vancouver.
Related: 3 Potential Landing Spots for Max Pacioretty
Reilly First to be Moved out of Ottawa?
Hailey Salvian of The Athletic took a look at possible trade candidates for a rebuilding Ottawa Senators team that is likely to dump pieces before the NHL trade deadline. The scribe considered a player like Alex Galchenyuk, but ultimately labeled Mike Reilly as the best potential trade candidate.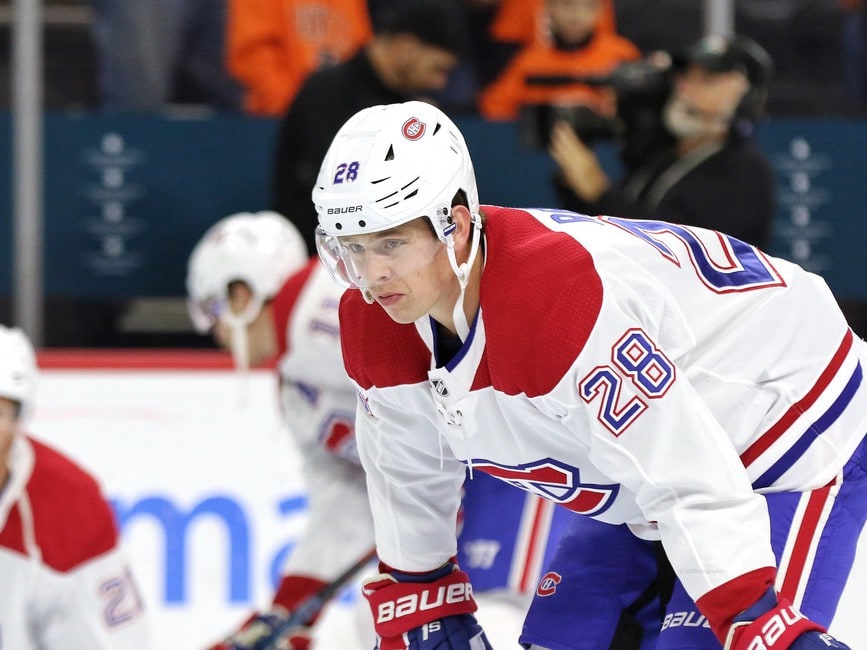 Salvian writes that Reilly showed he can be a capable puck-moving, offensive defenceman and should get a good amount of ice time and opportunity. That may increase his value around the NHL and the Senators have Christian Wolanin who may be able to take his top-four role and spot on the power play.
Salvian adds:
If I was putting money on it, I'd say Reilly is the first to be moved, which would potentially allow the Senators to give Erik Brannstrom a run in the latter half of the season after some time in the AHL.

source – 'Senators Mailbag: Trades, coaching Matt Murray and captaincy questions' – Hailey Salvian – The Athletic – 12/11/2020
No Trade Restrictions Between Canada and the U.S. in 2021
Despite talk from a number of sources that trades could be way down this coming season thanks to border issues and quarantine requirements, TSN's Pierre LeBrun reports that there no trade restrictions between Canadian and American teams for the upcoming season.
LeBrun notes:
"Yes, a player traded from a U.S. team to a Canadian team will be subject to whatever quarantine regulations are in that state or that province. But the league and the PA don't have any plans to limit trades via the border."
This is good news for teams who want to take advantage of the NHL trade deadline and would have been otherwise stuck with unwanted salaries if they were not a playoff team.
---
---
Catch up on all the latest NHL Rumors