Danny Briere has made his first big splash as general manager (GM) of the Philadelphia Flyers by sending Ivan Provorov to the Columbus Blue Jackets in exchange for three draft picks, Cal Petersen, Sean Walker, and prospect Helge Grans. The deal also included the Los Angeles Kings.
"We are in a rebuilding stage. We felt that the picks and the direction that we wanted to go in, it was really enticing, very exciting. We have a chance to really kind of start building the team the way we want it, the right way that we've talked about," Briere said.  "For us, what we were looking at is young guys and picks. We've said it from the beginning, so that was the major reason behind it."

The Flyers dealt a player unhappy with his role in a rebuilding organization with an expensive contract that didn't fit the organization's timeline for contention who didn't blend well with the new direction of the franchise and had underperformed in three consecutive seasons. The move also kickstarted the rebuild without giving up Philadelphia's most valuable trade chip in Carter Hart.
Flyers Restocking Draft Capital
Briere's bold move instantly changed the outlook on the rebuild by altering the draft capital that the Philadelphia front office has to work with in the coming seasons. The Flyers have spent aggressively on the trade market in two consecutive offseasons to acquire defensemen Rasmus Ristolaineen and Tony DeAngelo and to move the contract of Shayne Gostisbehere to the Arizona Coyotes. Their losses included:
First-round pick in 2021
Second-round pick in 2022
Second-round pick in 2023
Second-round pick in 2024
Third-round pick in 2023
Fourth-round pick in 2022
Seventh-round pick in 2022
The top tier of prospects in the 2023 NHL Entry has dominated conversations over the past year as much as any draft discussion in recent history. The Flyers own the seventh-overall pick one year after selecting Cutter Gauthier in the fifth-overall spot. They will select another prospect who will jump right to the top of their organization's prospect rankings.
However, if they hadn't dealt Provorov, their next 2023 selection would've been the third-round pick acquired from the New York Rangers in exchange for Justin Braun in March 2022. The Flyers also waited for 64 picks, or two full rounds, for their next opportunity after selecting Gauthier in 2022. They selected Devin Kaplan with the 69th pick, but they did not pick in the second round or the fourth round.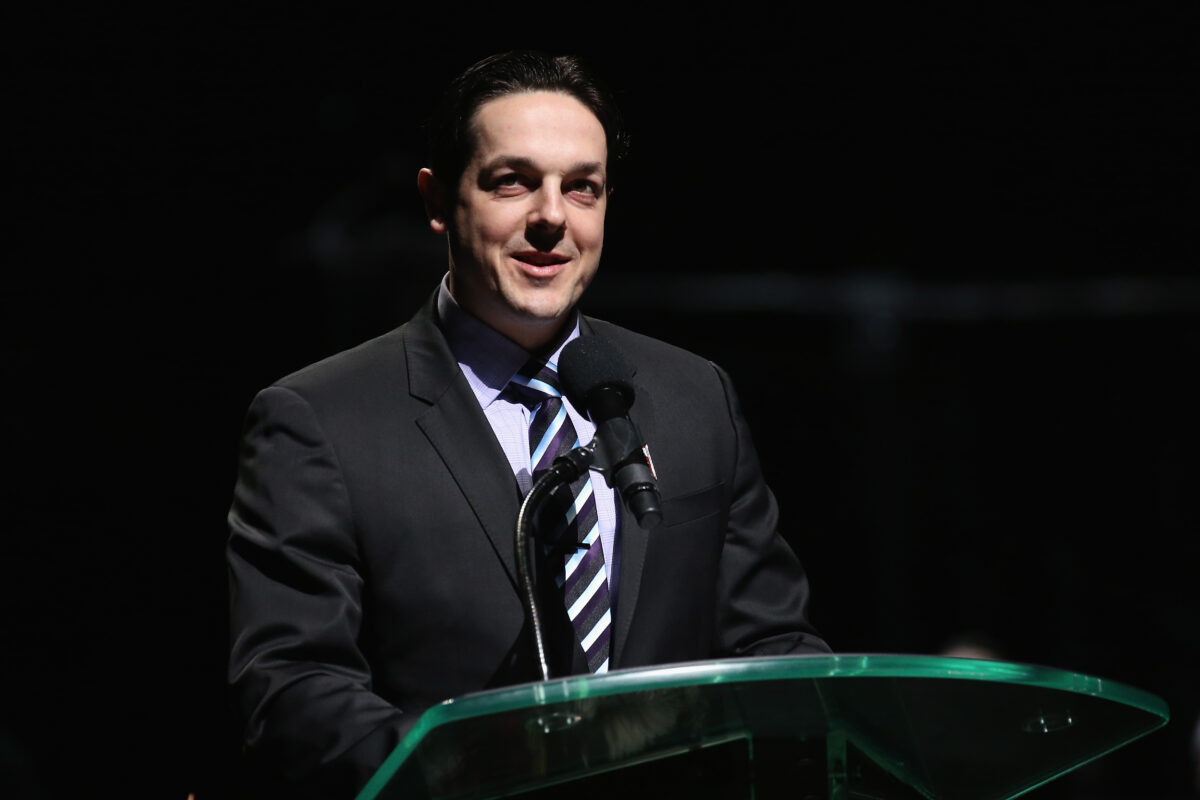 The 22nd-overall pick in 2023 pick gives them a chance to supplement a top prospect and offset the lack of a second-round pick. Selling off veteran players like Claude Giroux, Braun, Derick Brassard, Patrick Brown, and Zack MacEwen at the past two trade deadlines additionally helped them stockpile multiple picks in the third, fourth, and sixth rounds in 2023.
---
Latest News & Highlights
---
The Flyers will see a big reward in 2024. The conditional first-round pick acquired from the Florida Panthers in the Giroux deal should materialize. They will most likely receive a compensatory second-rounder after deciding not to sign 2018 first-round pick Jay O'Brien in addition to the two second-round picks acquired for Provorov. The extravagant spending of Chuck Fletcher prevented the Flyers from accumulating exactly the type of draft capital that Briere has now acquired. Their picks in the first two rounds of the next two drafts will most likely include:
Seventh-overall pick in 2023 (own)
22nd-overall pick in 2023 (from Provorov trade)
First-round pick in 2024 (own)
Conditional first-round pick in 2024 (Panthers)
Second-round pick in 2024 (Kings)
Conditional second-round pick in 2024 (Blue Jackets, could be in 2025)
Compensatory second-round pick (not yet awarded for Jay O'Brien, likely in 2024)
Draft picks, of course, encourage optimism for fans looking at the future of a team like the Flyers in a down period. The mystery of the unknown provides an alternative hope to the constant negativity that stems from the worst three-year period in the 56-year history of the franchise. However, all the draft capital in the world doesn't make a difference if an organization doesn't execute picks and develop prospects properly. The Flyers can now see a clearer path toward building a strong young core in a few years, but they have nothing to celebrate immediately.
Direction of Rebuild
The acquisitions of Cal Petersen and Sean Walker indicate a new financial direction in Philadelphia. Petersen carries a $5 million annual cap hit for the next two seasons while Walker's hit is $2.65 million. The actual salaries of both players are greater than their cap hits, meaning that Comcast Spectacor is willing to pay the two players extra money that doesn't count toward the salary cap to assist a move that they believe will help the rebuild. Despite all the fuss over Comcast's ownership, Philadelphia fans can't deny the ownership's deep pockets. The Kings will pay 30% of Provorov's salary to offset part of the financial gymnastics.
Briere's first major transaction as GM displayed a lot of creativity that wasn't there with his predecessor. Fletcher too often identified a need and pursued it too relentlessly with whatever resources he had available. The strategy was obvious when he acquired Ristolainen, Kevin Hayes, and Nicolas Deslauriers. Briere read the market well, which is one more reason for hope in a city desperate to believe in the resurrection of their beloved NHL franchise.
"I think it's a deal that was helping all sides. Columbus wanted their defenseman. We were looking to acquire young assets, either draft pick or young guys. For LA, it was a chance to create cap space, you know, for what they want to do. So, for us, it made a lot of sense acquiring a young guy and a lot of draft picks in the process," Briere said.
Helge Grans
21-year-old prospect defenseman Helge Grans went at the 35th-overall spot in the 2020 draft, just 19 picks ahead of his countryman Emil Andrae. The two defensemen helped Team Sweden to a bronze medal at the 2022 World Junior Championship. While Grans doesn't look like a centerpiece of the deal after putting up underwhelming offensive numbers in 59 American Hockey League (AHL) games in 2022-23, he'll get the benefit of patience in his development within an organization not looking to contend immediately.
Related: Flyers' Rebuild Hinges on Carter Hart Trade Decision
Prospect analyst Peter Baracchini complimented Grans' footspeed, two-way game, and playmaking ability. He projects the 6-foot-3 righty as a solid option at the bottom of an NHL lineup if he continues to make progress and utilize his raw size and speed. The Flyers will now add him to a high volume of defensemen prospects including Andrae, Ronnie Attard, Egor Zamula, and Adam Ginning.
Loss of Ivan Provorov
Provorov played 554 of a possible 557 regular-season and playoff games with the Flyers. A positive covid test in January 2022 forced his only three games out of the lineup in seven NHL seasons. He led all skaters on the team in average time on ice (ATOI) in all seven of his seasons in Philadelphia, and he won the Barry Ashbee Trophy as the team's top defenseman four times. 
"Well, sometimes you have to pay the price to get good assets back as well. We're not denying the fact that Ivan is a good defender, and he's put in heavy minutes for us. It's going to be tough to replace him. At this time, we felt that the assets we were getting to build the team we want to build in the future. That was critical, and you have to give up good players and good assets in return. You don't get first-round picks for players that don't have interest from other teams. You've got to play ball with both sides, and we have to give up a good player for that," Briere said.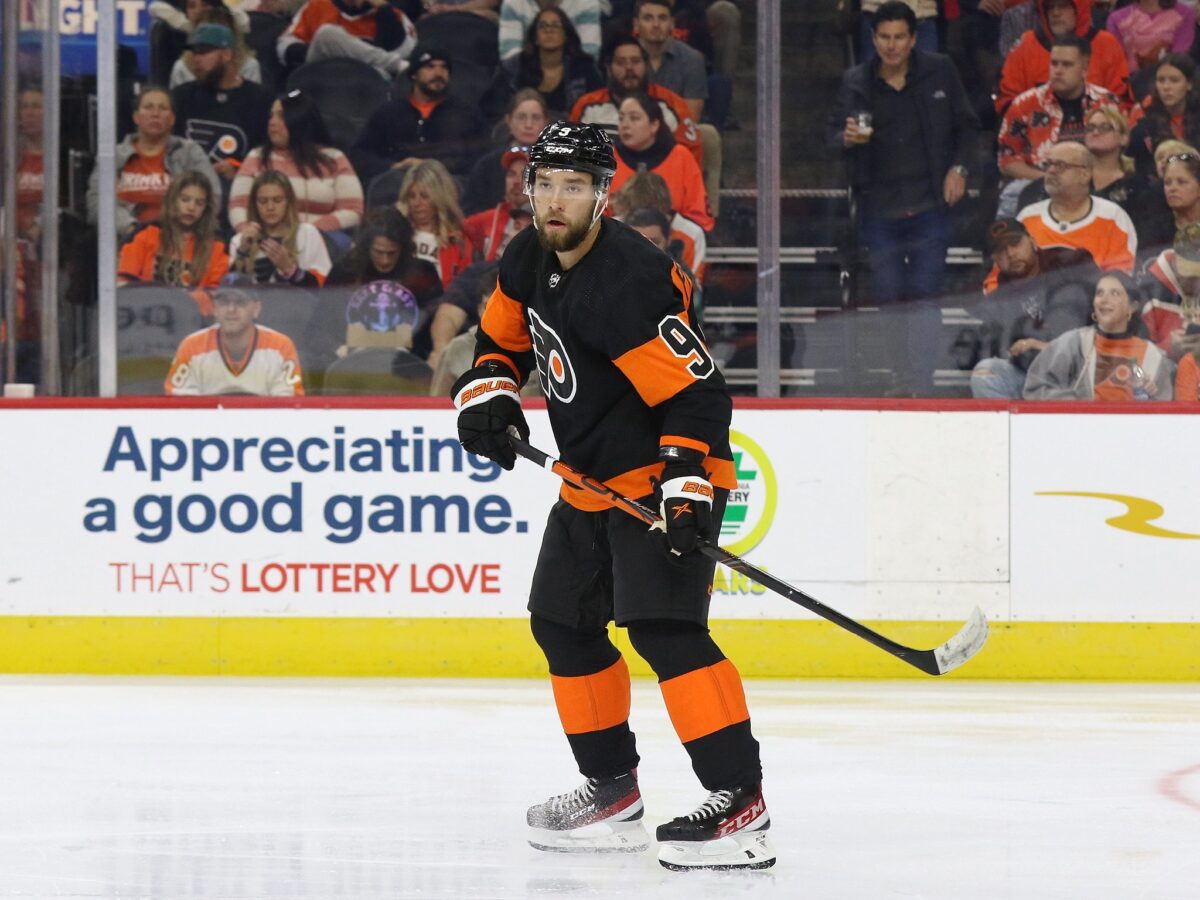 Briere and John Tortorella both valued Provorov's strengths. However, his time in Philadelphia had run its course. Provorov never gave any convincing support for his commitment to help the Flyers through the rebuild, and his vision of himself as a valuable puck mover and offensive catalyst didn't match Tortorella's evaluation. The best place for him is not in Philadelphia.
Briere and the Flyers brought back a package comparable to the recent returns for Jakob Chychrun and Hampus Lindholm, two players with better track records than Provorov. Lindholm's resurgence with the Boston Bruins in 2022-23 might've helped convince the Blue Jackets to take a risk on Provorov, but the Flyers shouldn't worry about the possibility of regret even if Provorov has a similar awakening.
The Flyers moved a player whose expected goals for percentage (xGF%) and Corsi For percentage (CF%) have decreased in three consecutive seasons. If you're not a fan of play-driving metrics, consider that his point total has also decreased in three consecutive seasons and that his plus/minus numbers have plummeted. Bringing back a significant haul of picks for an unhappy player unmistakably declining is a victory for Briere and the Flyers.
Carter Hart Trade Indicators
The move to send Provorov to Columbus indicates another upcoming trade. Hart could be on his way out of Philadelphia in the coming weeks, according to Anthony DiMarco. Acquiring Petersen, a 28-year-old goaltender with 101 games of NHL experience, makes sense for a front office that is high on young netminder Sam Ersson. Could Petersen and Ersson become the new tandem for the Flyers?
Briere understandably gave a simple response when asked about the possibility of moving Hart, an approach that could be used to avoid any negative leverage in a trade negotiation.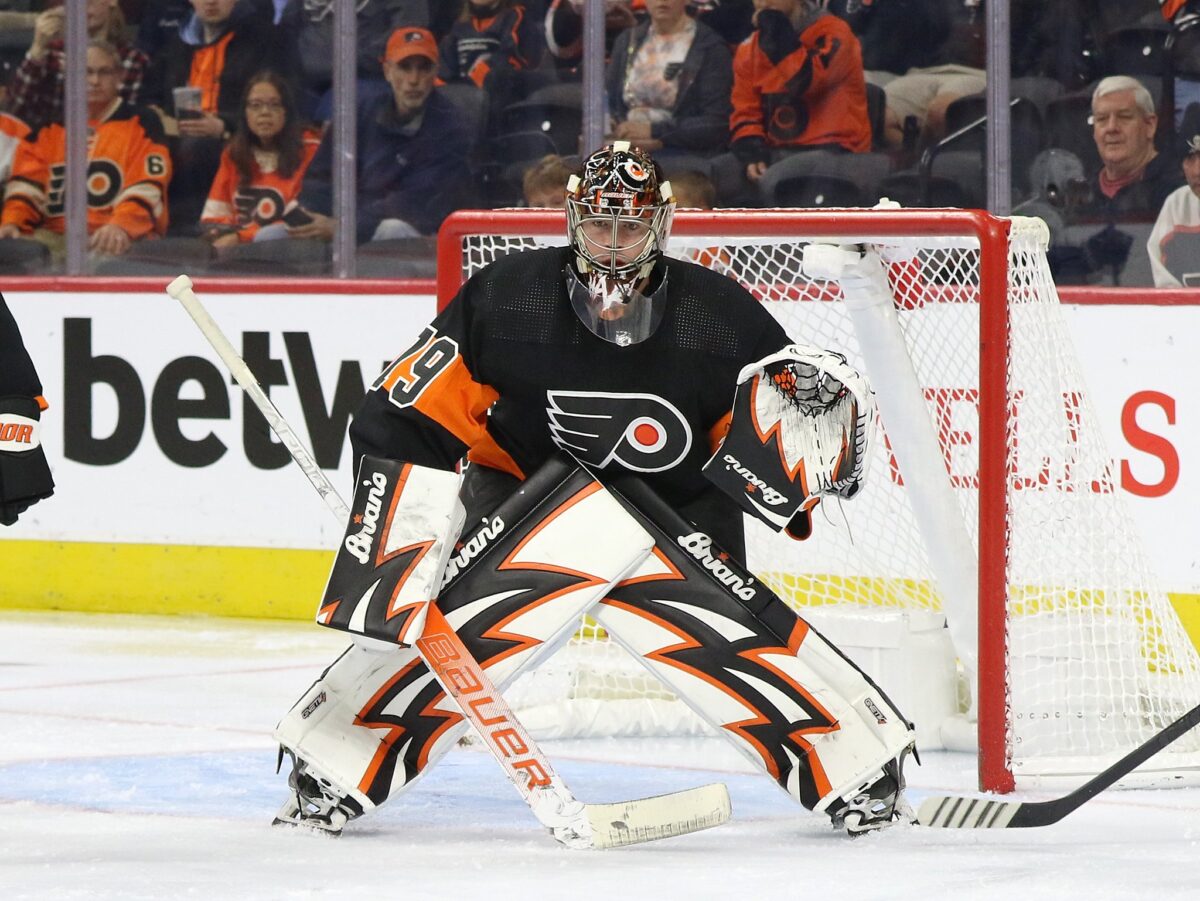 "We're open for business. We listen on everybody. Everybody's being treated the same way for us on our side," the former Flyers playoff hero said.
Briere took advantage of the inconsistencies of the NHL trade market for defensemen by acquiring an excellent return package relative to the value of Provorov. The impressive draft capital provides excellent resources to begin the rebuild. However, any move involving Hart would require significantly more draft capital or prospect value than the Provorov trade. Tony DeAngelo could also be on the move after the acquisition of the right-handed Walker.
Trade decisions aren't as simple as the willingness to move or not move a player. The return package and the overall context determine the situation. Briere correctly identified the right situation to move Provorov, and he might do the same with Hart in the coming weeks. The decision to trade the team's best defenseman over the past seven years made a huge splash, and a move involving the only legitimate franchise goaltender they've had during the new millennium would set the city of Philadelphia into a frenzy.
All advanced stats apply to 5-on-5 play, courtesy of Natural Stat Trick.