"The Philadelphia Flyers have won against the Montreal Canadiens!" Sound familiar? Since the 2011-12 season, it has been a fairly recurring event. In the 22 regular season games against the Habs since the 2011-12 season, the Flyers have won 13 games, lost six in regulation and lost three in overtime or shootout. Out of 44 potential points, they took 29 – that's good enough for 66% of the points.
But why do they play so well against the Canadiens? Montreal has a world-class goaltender, Carey Price, in net who has played well throughout that time. They have had star defensemen such as P.K. Subban, Shea Weber and Andrei Markov who know how to score and defend. They have also had scoring forwards such as Max Pacioretty, Alex Galchenyuk and Brendan Gallagher. Montreal has been equipped with a competitive lineup but still don't seem to play the Flyers well.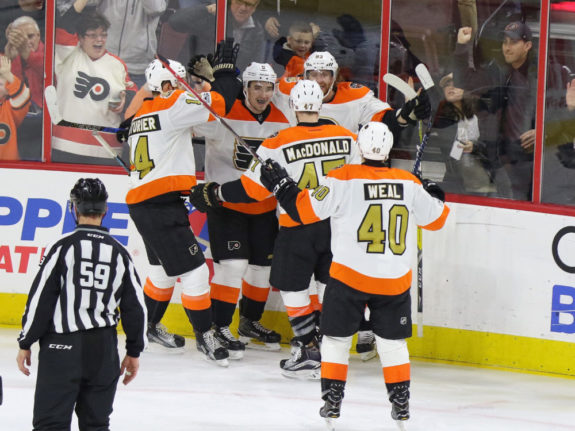 When you look at the Flyers in comparison throughout this time, they've had some strong forwards including Claude Giroux, Jakub Voracek and Jaromir Jagr that have posted great years. They've also had solid defensemen such as Kimmo Timonen, Chris Pronger and Shayne Gostisbehere. But where the real divide comes into play is the goaltending level. The Flyers have had a rotating door of goalies that have been in and out at this time and none of them have been close to as good as Price.
The Price Is Not Right
Price has been arguably the best goalie in the league since 2011-12, collecting a variety of accolades such as a gold medal for Team Canada at the 2014 Sochi Olympics and a series of accolades in 2015 including the Vezina Trophy, William M. Jennings Trophy, Ted Lindsay Award, Hart Trophy, Lou Marsh Trophy, and Lionel Conacher Award, as well as the 2016 World Cup of Hockey gold medal. However, he carries a seven-win, eight-loss regular season record in that same time against the Flyers. This is not the case with many other NHL teams, but, for some reason, the Flyers have his number.
In the 15 regular season games he has played against the Flyers since 2011, Price has let up 42 goals against. That's an average of 2.8 goals per game. When you look at that number without any background, it doesn't look that bad. But then you have to take into account that his Vezina season helped lower those numbers. The Flyers seem to find a way to win whether he's making saves or not.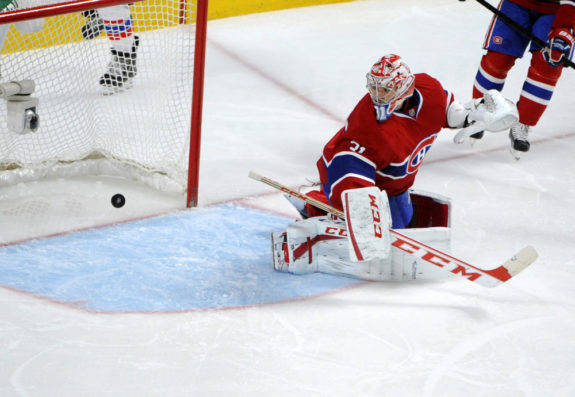 Throughout his career, Price's goals against average (GAA) is 2.65 against the Flyers which is the eighth-worst of any team in the NHL (minimum 10 games played). This is especially surprising considering his GAA is best against Metropolitan Division teams. It's a strange anomaly, but the Price just doesn't seem to be right against the Flyers.
Team Scoring
To win, you have to be able to score. When you dig further into the matchup the scoring totals are very close since the start of the 2011-12 season. The Flyers have scored 65 goals in the 22 regular season games and the Canadiens scored 59. Although they are close, the Flyers have outscored or been even with the Canadiens in five of the seven seasons.
Historically, both teams have played each other pretty evenly with close scoring games. 16 of the games have been within two goals. Out of those 15, nine have been within one goal. Despite the close games and fairly even production, the Canadiens can't seem to solve the Flyers.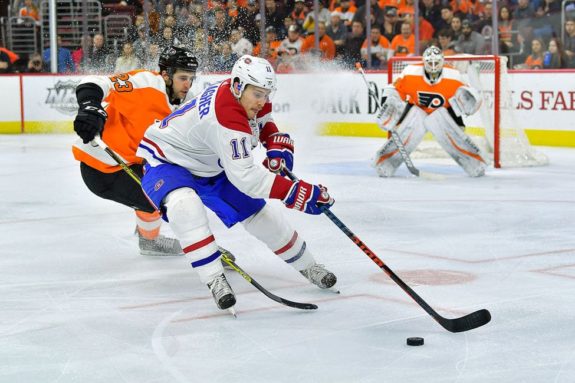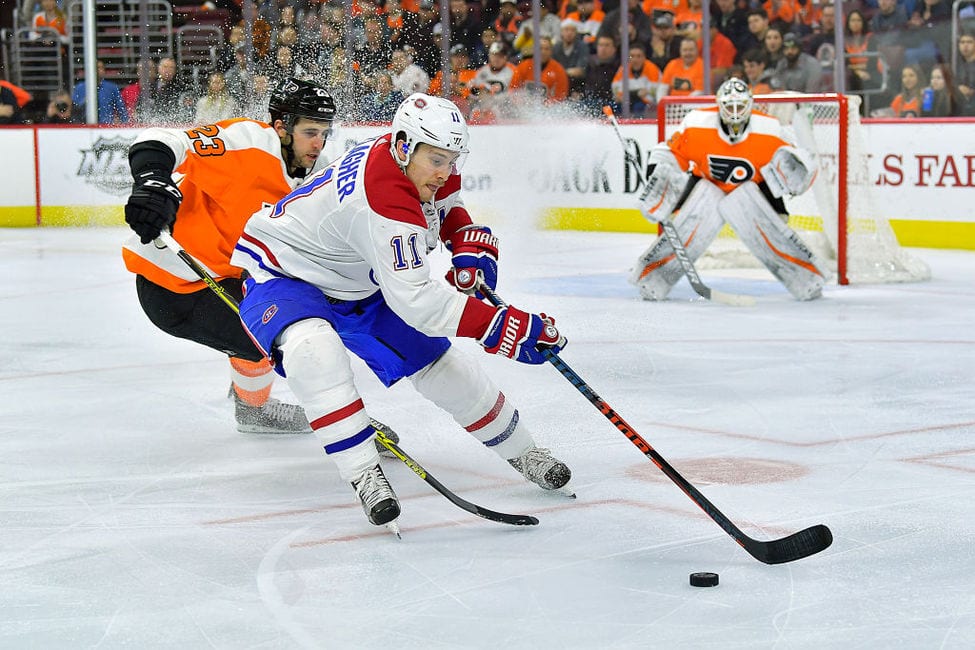 The Flyers have been a team that has struggled with closing games out in the past. Fresh in the minds of fans are all of the points lost earlier this season in close games when the Flyers let up. The team's management must be hoping that this history against the Canadiens has taught the team a thing or two about closing games out.
Thorns in the Canadiens Sides
While wins can't be solely attributed to individual players, when it comes to the Canadiens, the Flyers have three guys that have beaten up on them. Gostisbehere, Voracek and Giroux have all had successful careers thus far in their own respects but to say they are specifically thorns in the Canadiens sides is an understatement.
Gostisbehere, otherwise known as "Ghost" has been far from a ghost in his short career against the Canadiens. He's been a force in the seven games that he has played against them. He has averaged 21 minutes of ice time while maintaining a modest plus-one rating. The bigger story, though, has been his offensive production – he has posted two goals and nine assists for a total of 11 points (1.57 points per game). That is the most points he has scored against any team in the NHL.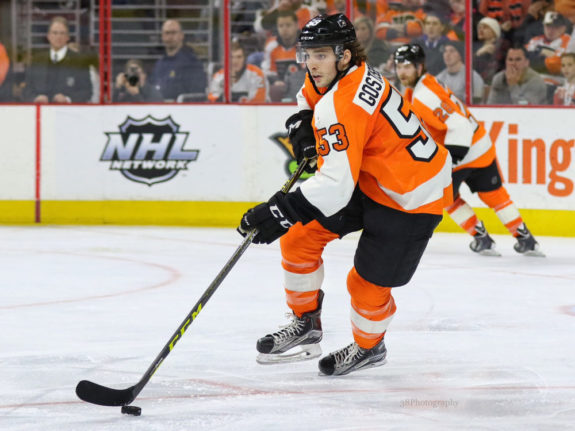 Voracek has also played very well against the Canadiens. He has collected seven goals and 19 assists for a total of 26 points through 24 games. In the number of games he has played in his career, it is interesting to see that he has only scored more points against the Pittsburgh Penguins and New York Islanders, both of which are Metropolitan Division rivals he squares off against most often. His 1.08 points per game average against the Canadiens is the highest of any team throughout his career in the league.
Giroux hasn't performed at the rate that Gostisbehere and Voracek have against the Canadiens but his numbers are still very respectable. He accumulated double digits in both goals and assists with 10 and 13 respectably. In his 29 career games against them he is a plus-four and has been dominant on the powerplay scoring four goals.
These three players combined are head coach Dave Hakstol's secret weapons when the Flyers line up against the Canadiens. The Flyers swept the season series last night as they defeated the Canadiens in their final matchup of the season. Will they continue their dominance next season?
A writer covering the Philadelphia Flyers and NHL Prospects. Kurtis is also a Guelph Storm season ticket holder. Feel free to contact Kurtis at @kurtiswells92, or by email at kurtiswells@rogers.com.