With a tenuous playoff position, not a lot of draft picks and no real desire to sell off major pieces, the Calgary Flames seemed poised for a low-key National Hockey League trade deadline. The 1 p.m. MT deadline came and went, with the Flames making a pair of tinkering moves and largely leaving their team, draft picks and prospects intact.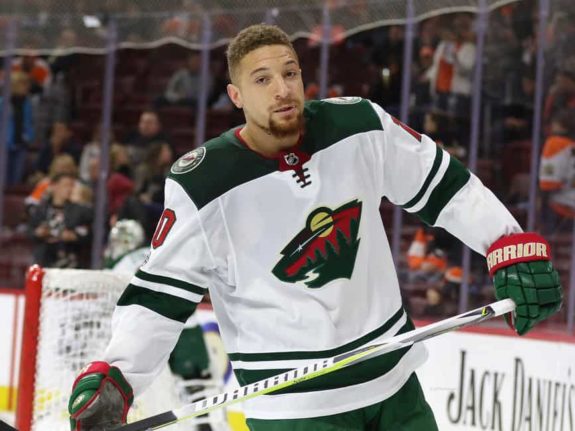 All-in-all, it was exactly the type of deadline that many expected to get from Brad Treliving at this stage of the Flames' maturation into a contending team.
Claiming Chris Stewart
At times, the Flames have been accused of being a team that's a little too easy to play against. Aside from AHL call-ups Garnet Hathaway and Ryan Lomberg, and perhaps top six winger Micheal Ferland, the team doesn't have anybody that plays with a lot of "bite" or meanness in their game. (You can argue that element largely left town when Deryk Engelland was claimed by Vegas in the expansion draft.)
— chris stewart (@Cstew_7) February 26, 2018
Adding Stewart from Minnesota via the waiver wire gives the Flames a right shot forward that can play both wings and play with some speed, but most important a guy that has the frame and temperament to play a crash-and-bang style without worry. He's on an expiring contract that will see him become an unrestricted free agent on July 1. It's a low-cost, low-risk waiver claim, and one that gives the Flames another bottom-six option with playoff experience.
Acquiring Nick Shore
The other transaction saw the Flames acquire center Nick Shore from the Ottawa Senators in exchange for the Flames' 2019 seventh round selection. The younger brother of former Flames forward Drew Shore – himself acquired by Treliving in a trade several years back – he's a rarity on the club's roster right now: a right shot center.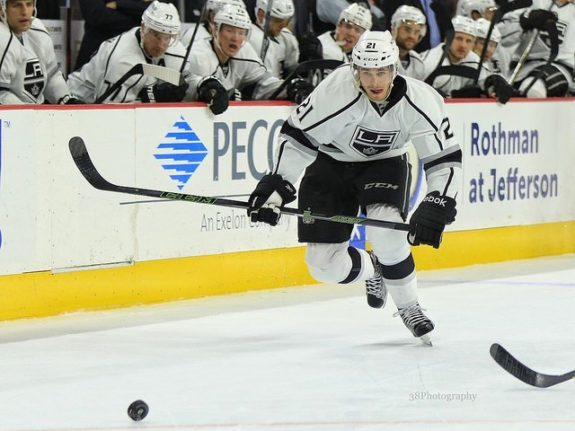 He'll likely push veteran incumbent Matt Stajan for fourth line minutes and factor into the penalty killing rotation, but he also provides the team with a different look and a different style of player than they have in their stable – a mature defense-first forward who's comfortable spending most of his shifts playing in his own zone. Only 25 years old, Shore will be a restricted free agent at the end of the season and with Stajan's contract expiring, the acquisition seems like fairly logical succession planning by the Flames.
Staying the Course with Internal Growth
The Flames really didn't have a lot of desire to burn off finite resources like draft picks or prospects on short-term solutions. They also seemed loathe to break up a group that played very well at times this season and, aside from a couple new faces, made the post-season a year ago. The emphasis from thoughts shared by Flames general manager Brad Treliving was that if the whole team plays to their potential they could make some noise in the playoffs. Even the potentially complicating factor of Mike Smith's injury status didn't end up factoring into the deadline, as the recent performances of the rookie tandem of David Rittich and Jon Gillies seemed enough to convince Treliving to stand pat – well, that and the high prices in the rental trade market.
Rather than make big splashes before the deadline, Treliving seemed content to stay the course and stick to the blueprint: drafting, developing and relying upon the club's core of young 20-somethings while augmenting that group, as circumstances allow, with depth moves.