Gera Poddubnyi just reported to the Erie Otters of the OHL, getting his career to a higher level after moving from his native Russia to North America when he was just 14 years old. He seems to have adapted quickly, having scored a hat trick in his first pre-season game with the Otters, centering the team's first line playing with NHL prospects Alex DeBrincat (Chicago Blackhawks) and Taylor Raddysh (Tampa Bay Lightning). Following the game, THW reached Poddubnyi to discuss in his native Russian his early life and career, his move to North America, and much more.
Born in Sarov, a town in the Nizhny Novgorod province known to be home to the Russian Federation Nuclear Center and Atomic Bomb Museum, Poddubny moved to the United States in 2013, playing for the Philadelphia Flyers Jr. organization.
Early Career
The Hockey Writers: When did you start to play hockey?
Gera Poddubnyi: I started playing when I was three. My father put me in skates.
THW: Is he a player too?
GP: He used to play, but he didn't achieve anything serious.
THW: Back in Russia, you played for Torpedo Nizhny Novgorod kids team. Was it a good experience?
GP: I spent three years playing there. Not bad, a good organization. We were always facing good teams and I had good opportunities to grow.
Move to North America
THW: After playing with Torpedo you moved to North America. Why did you decide to cross the ocean?
GP: In North America, I have more opportunities to grow as a hockey player. More visibility, more practice, many more games.
THW: You spent three years within the Philadelphia Flyers Jr. organization. How did you like it? Was it a good organization? What about the level of the team?
GP: All was really great. We had a great coach who believed in me, saw some talent in me and helped me a lot. The organization was at a very high level for a junior team.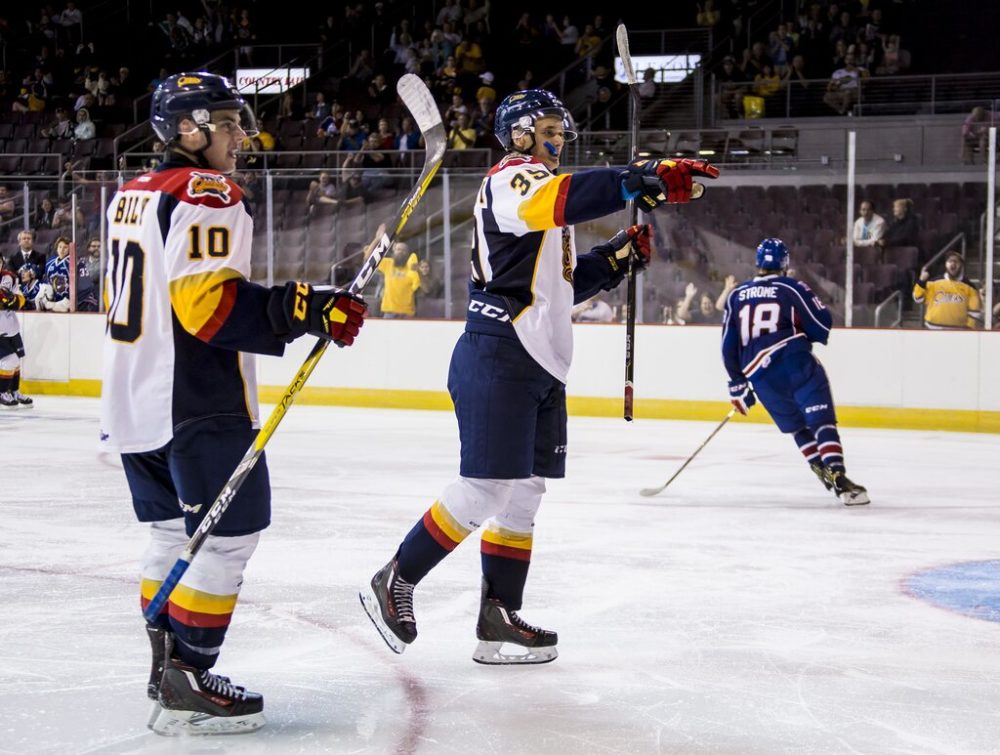 THW: Was it hard to adapt? Is your knowledge of the English language ideal now?
GP: The first year was really hard as I did not know a word in English. Now I talk in English maybe even better than in Russian, almost without an accent. I studied two years in the high school here and it helped a lot.
OHL Hockey
THW: And now the OHL. In your first preseason game, you had a hat-trick. Did you expect such success?
GP: I wasn't expecting anything. I simply got on the ice and played my game, just the way I usually play. I had very good linemates, they were both drafted into the NHL and it surely helped.
THW: You played as a center, right? Do you prefer to play in the middle?
GP: Yes, mainly as a center. I'm ok playing either center or wing. I can't choose one single position I prefer. But I think I understood that our coach wanted me to play as a center. I had a couple of shifts as a left wing and I think everything went well on the left too.
THW: Did Torpedo contact you this summer?
GP: I was drafted [in the KHL] by Torpedo [in 2016]. They wanted me to take part in their training camp and told me that I had a good chance to play. I replied that I would like to skate in their training camp and then return to the OHL, but they did not accept that because they wanted me to stay. It made no sense to me, here [in the OHL] I will play each game in front of 30 NHL scouts and this is also my draft year.
THW: Flyers prospect German Rubtsov and 2016-eligible Klim Kostin decided to stay at home.
GP: Well, the fact that they did not leave Russia… it's also because they have a chance to play in front of scouts when they play national team tournaments. In my case, my only chance to get drafted is to have a good season in the OHL. I really like playing here, I feel at home.
Personal Life
THW: Just like most other junior players, you live with a billet family. But don't you miss your parents?
GP: I live with a great family here. But of course, I do miss my parents. On the other hand, though, I have no time to get bored, I always have something to do. Hockey is like a job now, I am trying to improve every day.
THW: Philadelphia is a big city, while Erie is not. Do you feel the difference?
GP: No, not really. Earlier I was living in West Chester, and I did not hang out much, I was just playing hockey. Here it's pretty much the same.
THW: What do you do in your free time?
GP: I play inline hockey. I also play video games with my friends or watch Russian movies.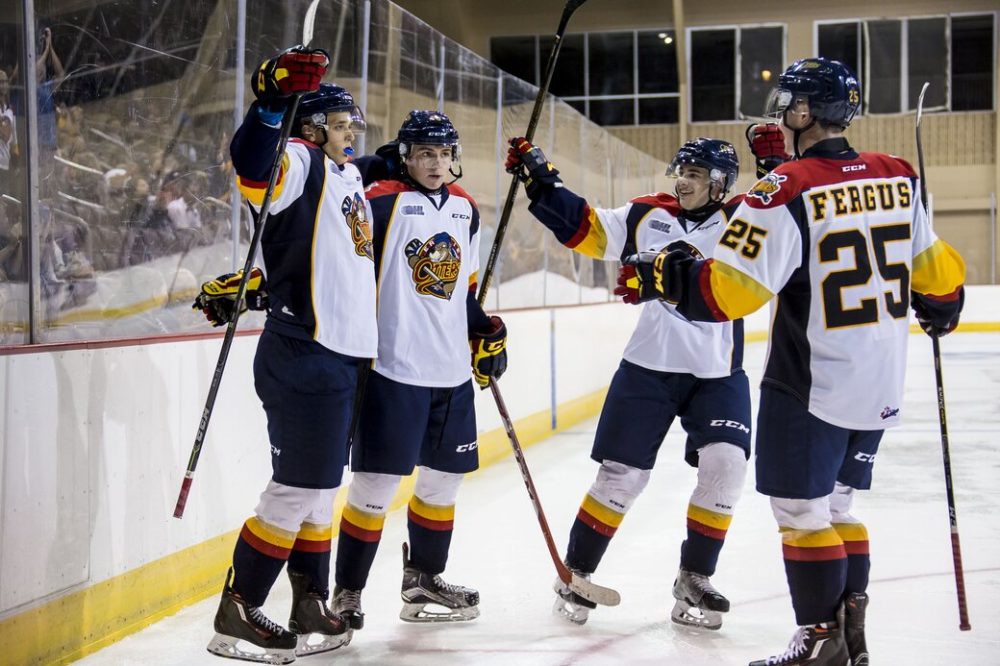 THW: I guess you play the EA Sports series. Did you already try to play with the Otters?
GP: Of course! (laughs) I want to see my name in the game and I'll buy NHL 17 as early as possible.
More Hockey Talk
THW: Since you played in junior leagues only, not many fans in Russia or in North America know you well. Can you try to tell us about your last season? And how would you describe yourself as a player?
GP: I had a very good season last year. For two years in a row, I amassed more points than anyone else in the league. I talked with many scouts from different teams and that gave me even more motivation. On Pointstreak you can check my stats, and I scored points in almost every game. I have to thank my coach, he taught me a lot of things, both on and off the ice.
THW: Do you try to play more of a Russian or a North American style of hockey?
GP: I try to use the best of both worlds.
THW: Are you going to follow the World Cup of Hockey?
GP: Yes. I like the North America U23 team, I think that such a high level of technique and speed will help them go a long way in the tournament.
THW: Is there any player you try to model yourself after?
GP: I really like Evgeni Malkin's style. And we are similar in size.
THW: Do you follow the KHL?
GP: Not much. Personally, I find the NHL more interesting and I don't know many KHL players.
THW: Perhaps Torpedo is not an unknown team for you.
GP: It is not. My father follows them and tells me what's going on with the club.
THW: What goals do you have for this season?
GP: To get as many NHL teams as possible interested in me before the draft and show my best hockey.