Well, negotiations continue between the NHL and NHLPA and new rumors are abounding that there may be a resolution to the lockout, perhaps by the end of this week.
The end can't come soon enough for the Rangers. They are easily one of the teams most impacted by the stoppage, as their offseason acquisitions would seem to have them closer to true Cup contention than they have been since 1994. Chief among those acquisitions is, of course, Rick Nash, but let's be honest: even the most casual of Ranger fans knows who Nash is by now. However, the Rangers also picked up three notable veterans via the free agent market, none of whom bring the notoriety of Nash, but each of whom might end up being an important piece in the Blueshirts' Stanley Cup puzzle.
First we have Jeff Halpern, the veteran two-way center likely to anchor the Rangers' fourth line. Halpern, 36, was never drafted by an NHL team, instead playing four years for Princeton University (for whom he totaled 142 points in 131 games); upon graduation he signed as a free agent with the Washington Capitals, becoming, as a native of Potomac, MD, the first player from the D.C. area to don a Caps sweater.
Halpern notched career highs in goals (21 in 2000-2001) and points (46 in 2003-2004) with his hometown team, though he also did stints in Dallas, Tampa Bay, Los Angeles, and Montreal over the years.
On a personal note, Halpern is an observant Jew and member of the Greater Washington Area Jewish Sports Hall of Fame. Halpern and his wife Kelly became first-time parents in 2012.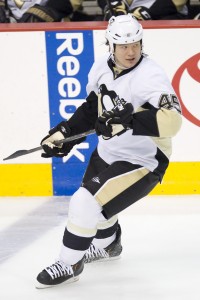 Likely to appear on a line with Halpern is another, more controversial new Ranger, Arron Asham. Many fans were vocal in their disapproval of Asham's signing due to his reputation for dirty play. Having said that, this writer theorizes that the fact Asham has played for all four of the Rangers' Atlantic Division rivals during his career might contribute at least somewhat to his negative reputation.
A closer look at the 34-year-old Manitoba native's career indicates that said reputation isn't entirely fair. The fact is, in 13 NHL seasons since being chosen 71st overall by Montreal in 1996, Asham has received only one suspension, and it came in the 2012 playoffs for a retaliatory hit on Philadelphia's Brayden Schenn.
While he is unquestionably an agitator and willing pugilist, Asham is not a run-of-the-mill NHL goon; think along the lines of a Sean Avery, only with better fighting skills and less drama. He actually has skill, and Asham had a single season career-high of 34 points with the the New York Islanders in 2002-2003.
Asham has also earned a reputation as the first to stand up for a teammate (a quality treasured by Ranger fans) and runs his own charity, Arron's Chance 2 Play, which funds youth hockey for underpriveleged kids. Asham is of Métis descent – the Métis people being of mixed European and Native Canadian ancestry – and is a father of three: he has a son Dexter, and daughters Azilyn and Oceane.
On top of all this, he's a big fan of Derek Jeter and his favorite TV show is Seinfeld. How could New York be the wrong place for him?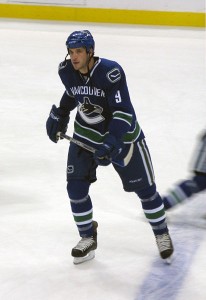 The Rangers' third and final significant offseason move was the signing of 31-year-old Taylor Pyatt.
The 6'4″, 230lb winger comes from a hockey family – his father, Nelson, played 6 seasons in the NHL in the 1970's, and his younger brother Tom was the Rangers fourth-round pick in the 2005 draft – Tom was sent to Montreal in the Scott Gomez trade and currently plays for Tampa Bay.
Taylor is also one of only a handful of players to play for all three New York-based NHL teams (another being Rangers backup goalie Marty Biron) , having spent time both in Buffalo and with the Islanders, who drafted him eighth overall in 1999.
Pyatt has had his greatest success to date in Vancouver, where he scored a career-high 23 goals in 2006-2007 and twice notched a career-high 37 points. He most recently spent three seasons in Phoenix, where he impressed last spring during the Coyotes' run to the Western Conference Finals.
He cites Mark Messier as his favorite player growing up, and has a dog named Ranger to boot – again, it sounds like New York may be just the place for him.
So there you have your new Rangers not named Rick Nash. Now the only question that remains is, will we get to see them in Ranger blue this season?
The hour groweth late, but let's continue to hope.
Amy Ernano is a lifelong New York Rangers' fan and believes that hockey is more than a game winning goal or a highlight on a sports show: behind every stat there is a story. She previously worked as a staff writer for Blue Line Station. You can follow Amy on Twitter at @AmyErnano