According to NHL insider Elliotte Friedman, those who have interviewed for the Toronto Maple Leafs' GM job have asked team President Brendan Shanahan the same question ad nauseam. Before taking the job, almost every candidate wants to know what Shanahan honestly thinks Auston Matthews, Mitch Marner, and William Nylander are thinking and what their next contracts could look like.

While one can only take a player at their word or try to read between the lines of comments they might make in a public forum, names like Brad Treliving, Jason Botterill, Peter Chiarelli, Marc Bergevin, or any one of the other potentially rumored names that could be the Leafs next GM want to know exactly what they're getting into.
Why Would These Potential GMs Be So Worried?
Imagine signing up to be the GM in one of the biggest hockey markets in the world, then finding out that some, or all of your star players want to leave. That's not exactly the prime spot to be in considering, at the best of times, the fan base can be rather unforgiving. Any GM that takes the role and is subsequently viewed by the masses as the man behind the departures of said players could have a rough go of it.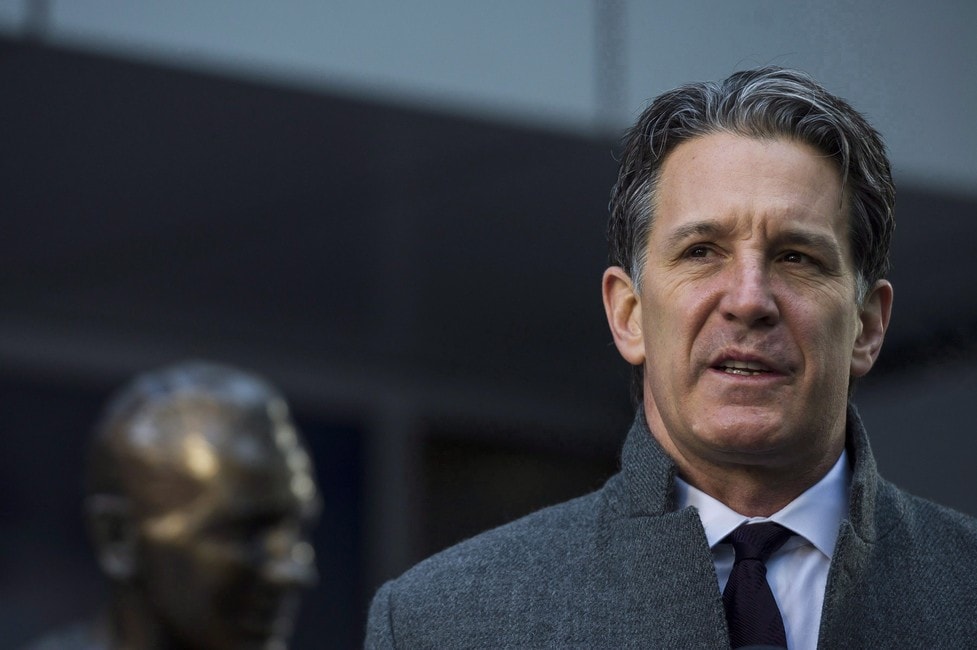 If Matthews and Nylander both think about leaving, these candidates become responsible for getting the best possible deal they can in any future trade. In Matthews' case, if a deal isn't made before July 1, there's a chance a deal never happens and the player walks at the end of next season. That's not an ideal scenario to be thrust into, especially considering that GM will lose a ton of leverage in any future trade.
Related: Maple Leafs News & Rumors: Woll, Pittsburgh Desires & Nylander
Conversely, what if these players both want to stay — in the case of Matthews, numerous reports on Tuesday are that he's repeatedly indicated his desire to stick around — but both believe they are due huge raises and neither wants to give an inch in negotiations? Again, how do you manage to keep everyone knowing that there's a real chance you'll be forced to overpay and then be viewed as the GM who paid way too much to keep a core together that many in Leafs Nation feel should be broken up?
What If an Answer Isn't Out There?
Friedman says that these candidates aren't asking Shanahan to take a guess or make an assumption like an 18-year-old might make when he thinks he's got the popular girl going to the prom with him but didn't actually find out for sure. No, these potential GMs want a definitive response and an honest take on where this franchise is at with their cornerstone core.
There has been plenty of talk on both sides of the fence about how Matthews feels. One thing that is consistently being reported is that he will absolutely not sign before July 1. Nylander seems to hint he'd like to stay as well, but money might talk. The closest things Toronto has to a guarantee are that Marner is a hometown kid who would rather not leave and John Tavares has a no-move clause and isn't going anywhere. Outside of that, nothing is a certainty.
---
Latest News & Highlight
---
The question then becomes, does this stop someone from taking the job? As Kyle Dubas noted in his post-media press conference, this job is quite taxing. And, it's not just taxing on the person making the decisions, but his/her family as well. Shanahan seemed to suggest the pressures were no different than in any other city, but everyone knows that isn't true. Being the GM in Toronto comes with all eyeballs on every move. Should you make the wrong one, it doesn't go well for your reputation and work-life balance.
And, frankly, any GM who signs up for this job is potentially signing up for a series of tough decisions that could all go the wrong way.
Makes Sense that Treliving is the Frontrunner
Friedman suggested that Brad Treliving is the likely the guy to best deal with the unknown, simply because he's been through it before. Should things go south with Matthews, Nylander, or Marner, Treliving has been through similar scenarios in Calgary, and while the team didn't fare as well as it should have this season, got a decent return in one of the biggest trades in the NHL's last off-season.
Not only that, but Treliving has likely learned what not to do and that experience will come in handy if the Leafs are facing a situation where similar mistakes could be made in Toronto that were made in Calgary.