In this edition of Toronto Maple Leafs News & Rumors, I'll talk about Joseph Woll's impressive postseason performance and how it has showcased his potential to be more in the mix as a goaltender for the Maple Leafs. I believe his strong willpower, his athleticism, and his solid statistics make him a valuable asset for the team's future success.
Second, I'll enter back into the Kyle Dubas saga once more to suggest why he's a good fit for the Pittsburgh Penguins. Key to his attraction is his evidence-based decision-making, which is based on an analytics-driven approach. However, there are other successes that he's had that are recognized, perhaps not so much in Toronto, but in other places in the NHL.
---
Latest News & Highlight
---
Third, and finally, I'll talk about why William Nylander is emerging as one of the stars of this Maple Leafs' team. He's been a consistent scorer for the team during the playoffs and has maintained his performance even in high-pressure games. He also has the ability to handle criticism and to either divert or ignore pressure. He's becoming a more valuable team asset.
Item One: Can Joseph Woll Become the Team's Stop-Everything Goalie?
One of the things that the postseason has shown is the need for a goalie who can rise up to stop everything the other team throws at him. Certainly, right now, Sergei Bobrovsky is having a dream postseason and is likely the Conn Smythe winner should the Florida Panthers complete their surprising postseason run.
Related: Joseph Woll: Best Goalie Developed by Maple Leafs in 35 Years
Can Joseph Woll become that person for the Maple Leafs? His postseason play didn't hurt his growing reputation as a stopper for this team. He didn't win, but he certainly showcased his exceptional talent and potential. Despite his young age of 24, Woll has shown his maturity and skill both at the NHL level. Mentally, he really seems to lock down. That strong mindset, combined with his athleticism, his solid skating ability, and his positioning in the net suggest that he's ready to take the next step in his career.
Woll's playoff performance was particularly impressive. He gave up only eight goals in the four games he played. In the regular season, over the past two seasons, he's put up a record of 9-2-0 and an impressive .924 save percentage (SV%) in 11 NHL games.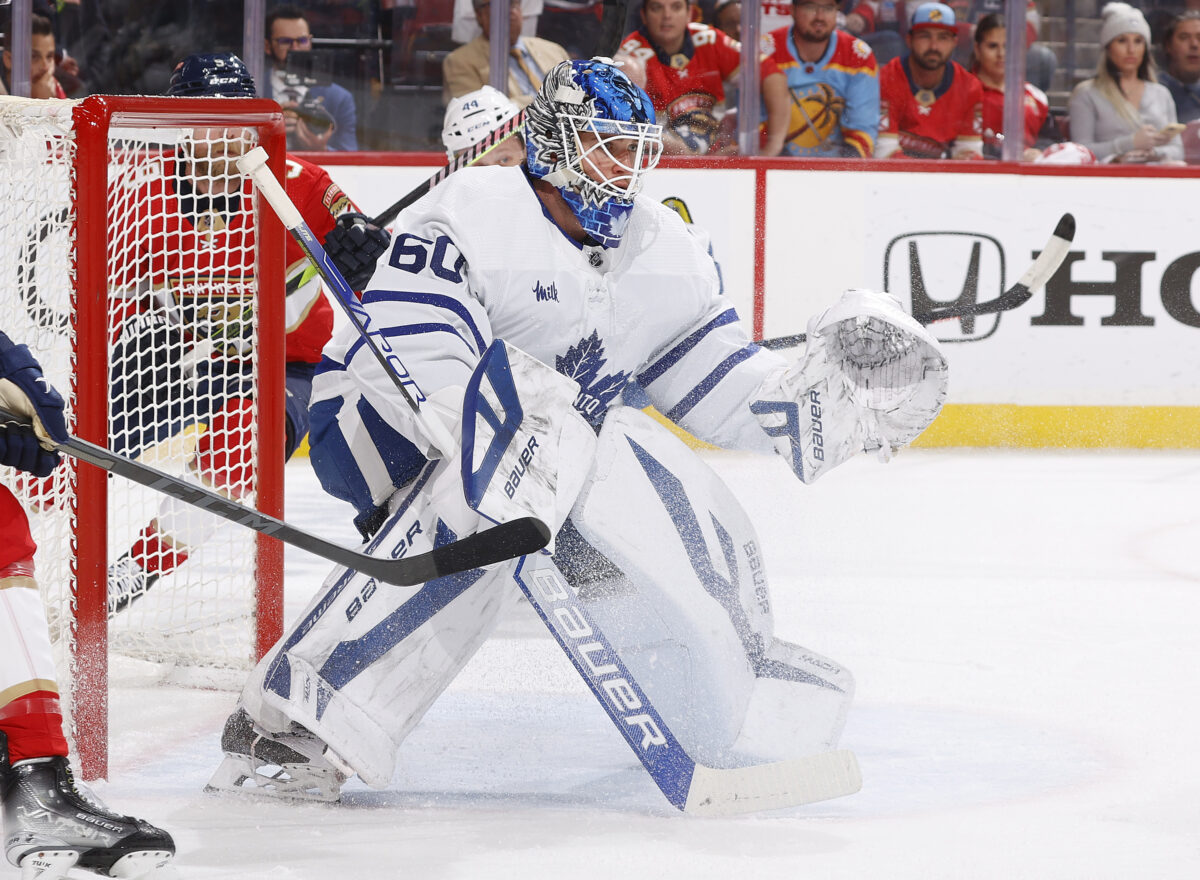 Looking ahead, what comes next for the young netminder? I can't imagine that the organization is not counting on Woll to serve as the backup goaltender for the 2023-24 season. Assuming the team re-signs Ilya Samsonov, this should be a solid goalie tandem.  
Related: The Best Late-Round NHL Draft Picks
The one thing about Woll in the crease is that he seems to give his team confidence that he'll make the key stops he needs to. Although his postseason record was 1-0-2, he still had a strong .915 SV%.
Topic Two: Why Dubas Is a Good Fit in Pittsburgh
As most fans know, ex-Maple Leafs' general manager (GM) Kyle Dubas is being considered by the Pittsburgh Penguins for a position. He seems to be a potentially good fit in Pittsburgh for several reasons. While he wasn't to everyone's taste in Toronto, he's likely to be a hot commodity on the NHL job market.
Reason One: Dubas Utilizes and Analytics-Driven Approach 
Dubas is known for his emphasis on advanced analytics and utilizing data-driven decision-making processes. The Penguins have been more than willing to embrace analytics to support their player choices. As a result, Dubas' analytical expertise aligns well with the Penguins' philosophy.
Reason Two: Dubas Is Seen to Be Successful in Developing Young Players
In Toronto, not everyone agrees; however, throughout the NHL, Dubas has a reputation and a track record for his success in player development. That's particularly true with young prospects and prospects that have been drafted far down the selection pool. The Penguins also have a strong history of nurturing and maximizing the potential of the team's young players. This makes Dubas' ability to identify and develop talent an attractive asset for the team.
Reason Three: Dubas' Style of Play Aligns with the Penguin's Desires
The Penguins have a history of playing fast-paced, skill-oriented, puck-possession hockey. Dubas' emphasis on skill and speed in building a roster also aligns well with the way the Penguins' prefer to play. This makes him a potentially good fit in terms of player personnel decisions.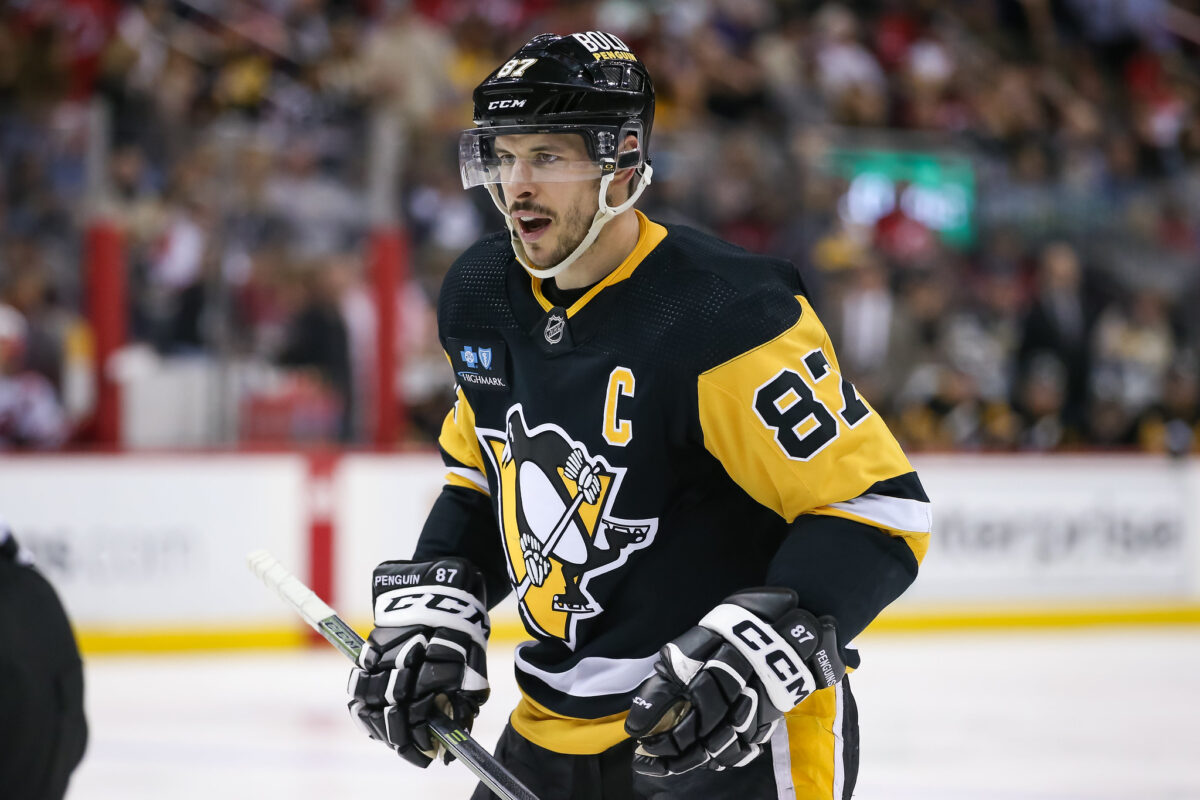 Reason Four: Dubas Seeks Innovative Thinking and Can Adapt
Dubas has an NHL-wide reputation as a forward-thinking executive who not only embraces innovation but seeks it out. He adapts to evolving trends in the game and can problem-solve to create solutions for team needs. The Penguins' desire to stay competitive and remain at the forefront of the NHL's ever-changing landscape fit what they see Dubas as bringing to the team.
Related: Nearly Worn Out: Senators' Most Common Jersey Numbers
In short, Dubas' reputation as an executive who brings an analytical approach, who's been successful in player development, and who aligns with the Penguins' favored style of play make him attractive for the Penguins' GM job.
Item Three: My, How William Nylander Has Improved 
As I'm writing this, there was a post written reporting the "fact" that William Nylander would soon be moved and that the "Leafs racing the clock to make pre-draft Nylander deal without a GM." 
Perhaps. However, I'm hoping Nylander will NOT be moved. He's been a consistent playoff scorer for the Maple Leafs, performing even better than Auston Matthews and Mitch Marner in terms of postseason point production. What seems to set Nylander apart are two things: first, he shows up strong during the postseason when the pressure is high; and, second, he's simply indifferent to the pressure. He really seems not to care about any criticism levelled at him by fans or the Toronto media. That second point strikes me as a key to why the Maple Leafs should want to keep him.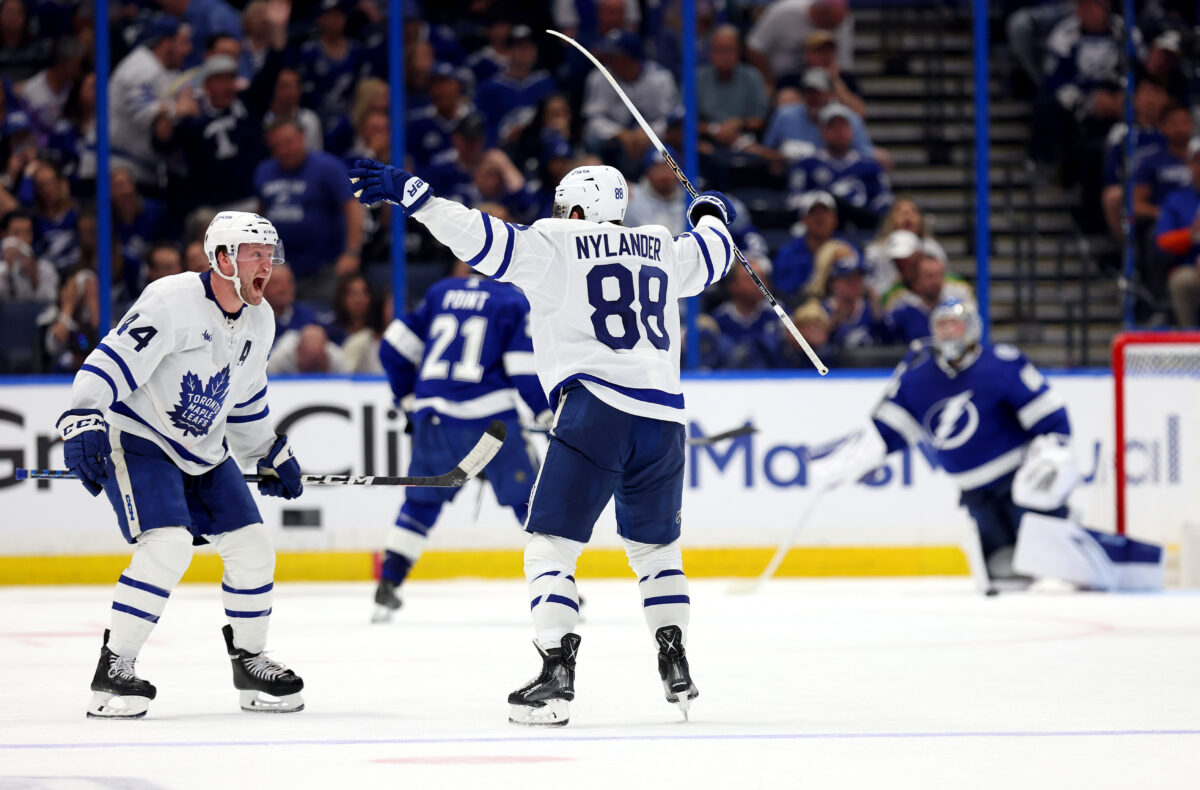 Nylander receives less ice time (and far less quality ice time) compared to Matthews and Marner. He seldom gets included in the top-line combinations when the team is "loading up" or first power-play unit. He'd likely see higher offensive numbers if he were.
Related: Ex-Maple Leafs Goalie Michael Hutchinson: Where's He Now?
I'd hate to see him leave because, when he starts to wind up with the puck, I can really never predict what he's going to do. To my mind, for as good as Matthews and Marner are, they have more predictable tendencies. When Nylander goes for a skate, who knows whether he's going to pass or shoot the puck? And, oh my, can he skate! 
What's Next for the Maple Leafs? 
The Maple Leafs' new GM will have to hit the ground running. There's a ton of stuff to do. 
This offseason, the Maple Leafs must work to make strategic adjustments in their coaching, work to solidify the team's defence, make goaltending decisions, and figure out what players will enhance the team's chances for postseason success. If the new GM can address these areas, the team can take steps towards achieving its long-term goal of making a long Stanley Cup run. 
Although there's a bit of wallowing in discouragement currently happening within Blue & White Nation, the fans never really quit believing. Let's hope the organization gives fans another reason to believe in the possibility of a different outcome in the coming season.