It's easy to see why some may think the Vegas Golden Knights are an old team. Their leading goal scorer, Max Pacioretty, is 32. Their goaltending tandem is comprised of a 29-year-old Robin Lehner and a 36-year-old Marc-Andre Fleury. Their big ticket free agent addition this past offseason was the 31-year-old Alex Pietrangelo. Apart from those players, key contributors like Alec Martinez (33), Nick Holden (32), Ryan Reaves (34) and Jonathan Marchessault (30) are all in their 30s.
The problem is that such a belief is simply not true. Heading into the 2020-21 season, Vegas was the 13th oldest NHL club (27.3 years), a number that has surely gone down as the likes of Dylan Coghlan (22), Keegan Kolesar (23) and Nic Hague (22) seeing regular duty.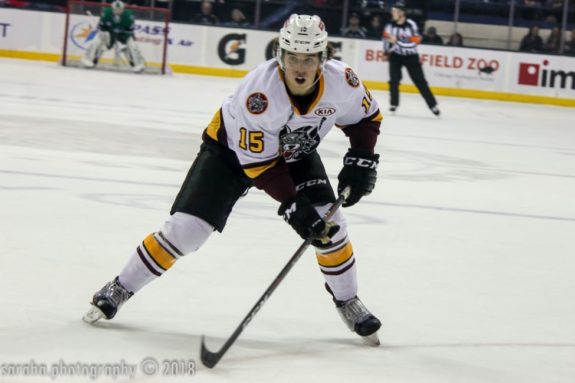 Take Tuesday night's 5-4 win over the Anaheim Ducks, for example. After Chandler Stephenson (hardly a greybeard at 26) and Marchessault opened the scoring in the first, Alex Tuch (24) potted his fourth of the season off an assist from Cody Glass (21). Then, Nicolas Roy (24) got his first of the season, with assists going to Glass and Shea Theodore (25). Finally, after the Ducks stormed back to tie the game, rising blueliner Zach Whitecloud scored the game-winner from Stephenson and William Carrier (26).
The youth movement in Vegas is showing up on the scoresheet, but that's not the only place it has made an impact.
Up Front
That Glass is starting to develop into a dangerous playmaker isn't surprising, even if he did start the season on the taxi squad. Through six games since rejoining the big club, he's been a point-per-game player, registering a point in every game but one. That scoring string has come as a result of an aggressive edge to his game, going into corners and battling for possession. While his face-off numbers still need improvement (43.1%), he's certainly showcasing a skill set that will likely make him — apologies to Stephenson — a candidate for the No. 1 center role soon.
Less anticipated has been the production of other young Vegas forwards. Tuch has carried his 2020 postseason hot streak out of the Edmonton bubble and into the new campaign, ranking fourth in team scoring with four goals and five assists. The start has been important for the winger, given the disappointing nature of his injury-marred 2019-20 regular season (17 points in 42 games and a minus-10, compared to 20 goals and 52 points one year prior).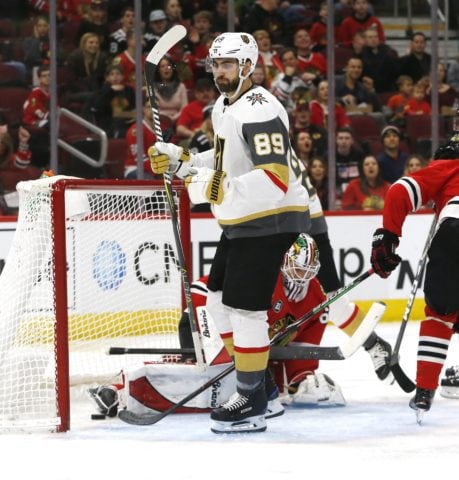 Rounding out the Knights' dynamic, "future is now" third line alongside Glass and Tuch is Roy. Without the natural offensive gifts of his linemates, the former Carolina Hurricane uses his 6-foot-4 frame well to create space and traffic in front of the net, boasting enough speed to keep pace with them. Kolesar, meanwhile, is still fighting for a permanent role, although he has recorded two assists despite averaging just over six minutes of ice time per game.
On the Back End
Before a COVID-19 outbreak put a temporary pause on Vegas' season, Hague saw his ice time take a strange, one-game nosedive with general manager Kelly McCrimmon behind the bench, dwindling to 7:56 in an overtime loss to the St. Louis Blues. To make sure the coaching staff remembered him when play resumed 10 days later, he had a three-point night in over 20 minutes against the Los Angeles Kings.
If, at this point, Hague isn't an everyday mainstay on the Golden Knights' blue line, it would likely only be to go back to the cap-driven 13 forwards and five defensemen experiment. That doesn't change the fact that he has clearly established himself, alongside Whitecloud, as a defensive building block, joining fellow 25-and-under rearguard Theodore as a core component of the blue line moving forward. Though not as far along, the recently called up rookie Coghlan hasn't looked out of place in his first few games, either.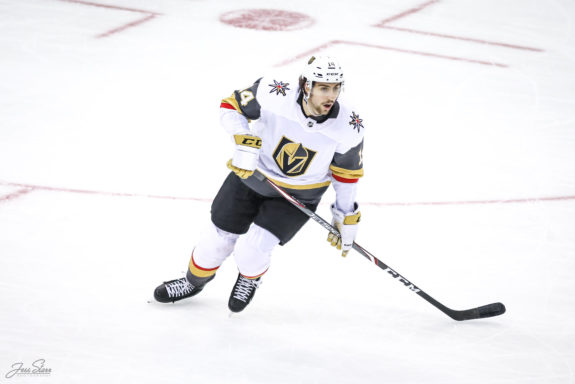 Without trying to repeat myself, these strides in development can only be good news when it comes to easing the team's cap burden. In the immediate future, relief could come in the form of finding new homes for veteran defensemen Holden and Brayden McNabb, currently owed a combined $4.2 million this season and both signed for next year. Neither is doing significant damage to the current cap sheet — much of Holden's $1.7 million is buried on the taxi squad, while McNabb is on long-term injured reserve (LTIR) — but moving both out sheds salary without impacting the current roster. Looking more long-term, Whitecloud, Hague and Coghlan all but guarantee that Martinez, a pending free agent, won't be back next year.
On The Way
The infusion of youth for Vegas at the NHL level is now being mirrored 20 minutes down the road in Henderson, where the AHL's debuting Silver Knights have, naturally, picked up wins in their first two games. Backed by 23-year-old former Brandon Wheat King Logan Thompson in net, the Silver Knights put up 11 goals in hammering the Ontario Reign in the franchise's first two games.
Those two dominant triumphs offered no shortage of showcase opportunities, allowing 2019 first-round pick Peyton Krebs to shine with four points in his first two games of professional hockey. Lucas Elvenes, Jack Dugan, Reid Duke and Jake Leschysyn, all forwards with intriguing future potential for the Golden Knights, have also hit the scoresheet early. If Kolesar, Hague and Coghlan stand as the new incoming mainstays in Vegas (Glass, Whitecloud, Tuch and Roy were already there), this group will surely be the next wave of the organization's developmental process.
For all the criticism of mismanagement attributed to a tight salary cap and numerous contracts with plentiful money and term, the Golden Knights boast a talent-rich lineup that is being supplemented with young players on entry-level deals and with more help further down the pipeline. Now, about those long-term contracts…
---
---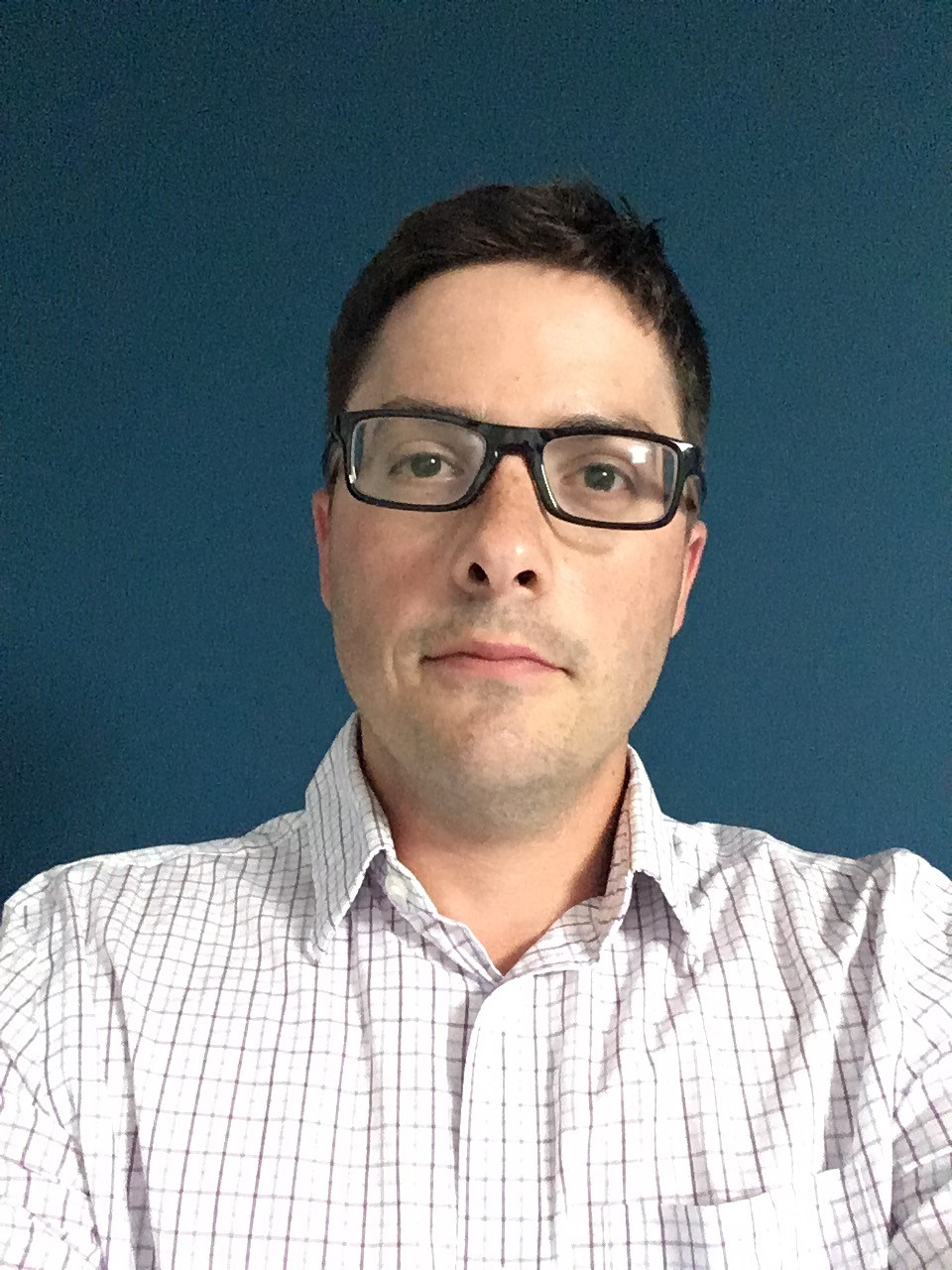 I may be a Leafs fan at heart (I've witnessed their highs and lows first-hand as a Scotiabank Arena employee), but I'm also a veteran freelance sportswriter who loves a good story. And there's been no better story in hockey over the past few years than the Vegas Golden Knights. I'm excited to be covering the NHL again on the Golden Knights' beat.