The Vegas Golden Knights are back, sort of.
On Monday, general manager (and, for a game, temporary head coach) Kelly McCrimmon announced four consecutive days of negative COVID tests, clearing the way for the club to be back on track to hit the ice on Wednesday and resume play on Friday night against the Los Angeles Kings. The news is certainly encouraging, most importantly from a health standpoint but also to allow a team that was rolling with plenty of momentum to – hopefully – pick up where they left off.
Since it's been over a week since Vegas last saw game action, this seems like a good activity to check back in with where the Knights were at prior to the pause, what has happened in the Honda West division while members of the organization were in quarantine and how the altered schedule looks now.
Where Vegas Stands
The NHL's COVID Protocols have been just about the only thing that can slow down the Golden Knights in this young 2020-21 season. At 5-1-1, Vegas had lost in regulation once over its first seven games. And one of those losses came in overtime to the St. Louis Blues on a night when the entire coaching staff was away from the team and self-isolating as a result of a positive test and subsequent contact tracing.
Among the early encouraging signs have been the play of the Robin Lehner / Marc-Andre Fleury goaltending tandem (combined 2.67 GAA and 0.893 save percentage in split duty) and the torrid starts of stars Mark Stone (11 points in seven games) and Max Pacioretty (six goals). While the club has left little doubt that they can handle the challenges of some of their division's lesser threats, questions still need to be answered on how they stack up against the Blues and, most notably, the Colorado Avalanche.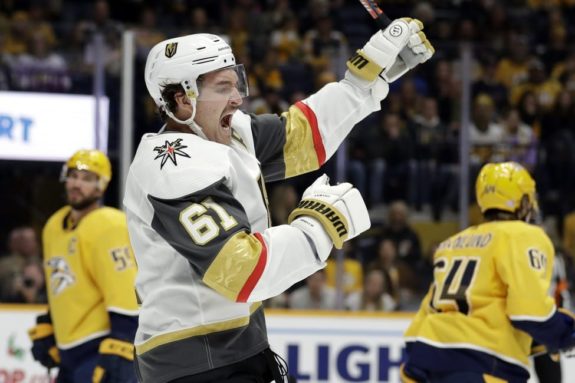 How the Competition Has Fared
Unsurprisingly, Vegas has slid back in the standings some as a result of sitting on the sidelines. Still, it's pretty impressive that they would still occupy a playoff spot if the season ended today, despite playing the fewest games of any team in the division. For those inclined to monitor standings so early in the year, the Golden Knights sit fourth, one point behind the Minnesota Wild (albeit with four games in hand), with a gap still separating them from the Blues and Avs.
At this stage of the season, team health looms far larger than the current point total. Ironically, for a team whose schedule has been wiped clean this week thanks to COVID, Vegas is actually mostly healthy. Apart from an LTIR-bound Brayden McNabb, Alex Pietrangelo is expected to be ready to play once he is permitted off of the protocol list, and there are no other notable injuries to speak of.
In contrast, a team like the Avs is now facing life without star forward Nathan MacKinnon for an indefinite amount of time to go along with the absences of Erik Johnson, Devin Toews and others. This represents another injury blow in a division that has already seen St. Louis lose Vladimir Tarasenko for the season and Minnesota endure a raft of injuries, with Matthew Dumba being the most recent.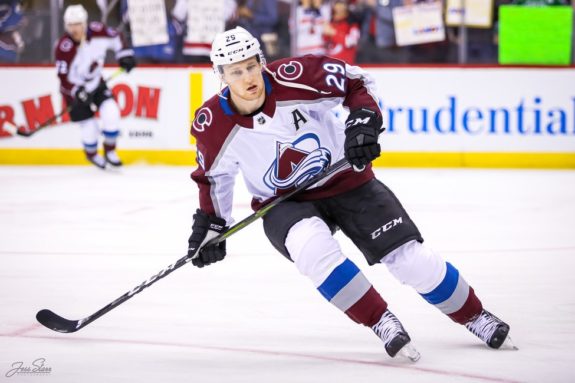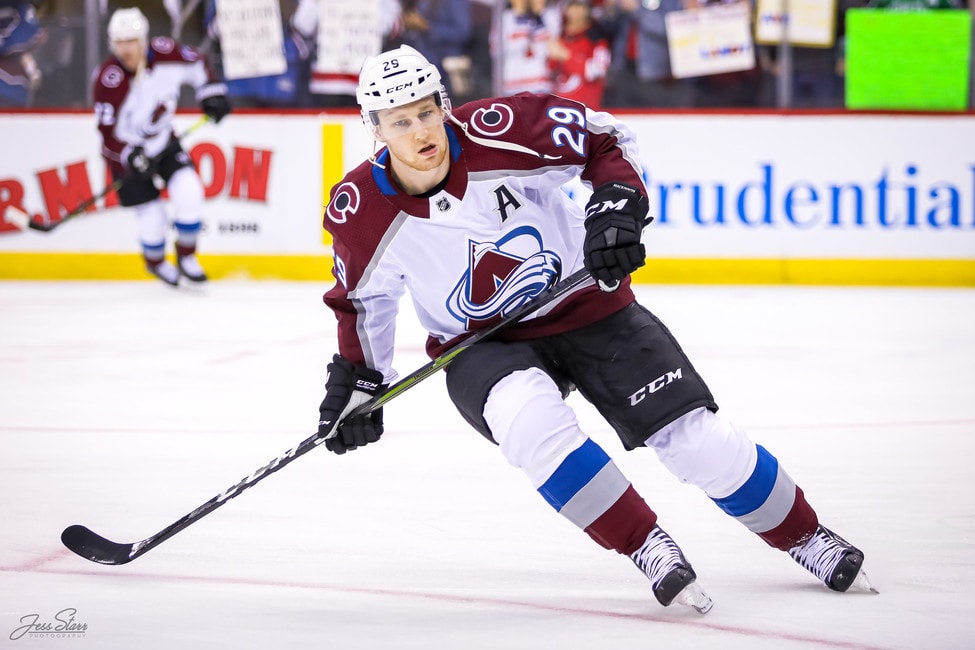 The Schedule Ahead
While Vegas may not be as short-handed as some other clubs (although they are still handcuffed by the salary cap), they are facing down a pretty grueling schedule to come, complete with make-up games added to an already condensed slate. This is where Lehner and Fleury might just prove worth every cent of their $12 million combined cap hit – for now, anyway.
The second game of what was supposed to be a two-game set against St. Louis will be played on March 22, giving the Golden Knights a back-to-back stretch in which they will play on the road in Los Angeles and immediately fly home to host the Blues the next night. The rescheduled pair of games in San Jose will now be split, with one interrupting what would have been a seven-game homestand on February 13 and the other coming on February 25, prompting a subsequent delay of the February 26 Vegas/Anaheim tilt to April 23. Got that?
In what has been a wild, strange week, it seems that both everything and nothing has changed. Though COVID wreaked havoc on the team's schedule, not to mention the health of coaches and at least one player, Vegas gets back to work with the same goals and expectations. So long as they haven't grown too rusty from the time off, the Knights should get right back to pursuing the top spot in the West with a largely healthy roster, save for McNabb. It's not a week off they wanted, but it's one they emerge from relatively – and fortunately – unscathed.
---
---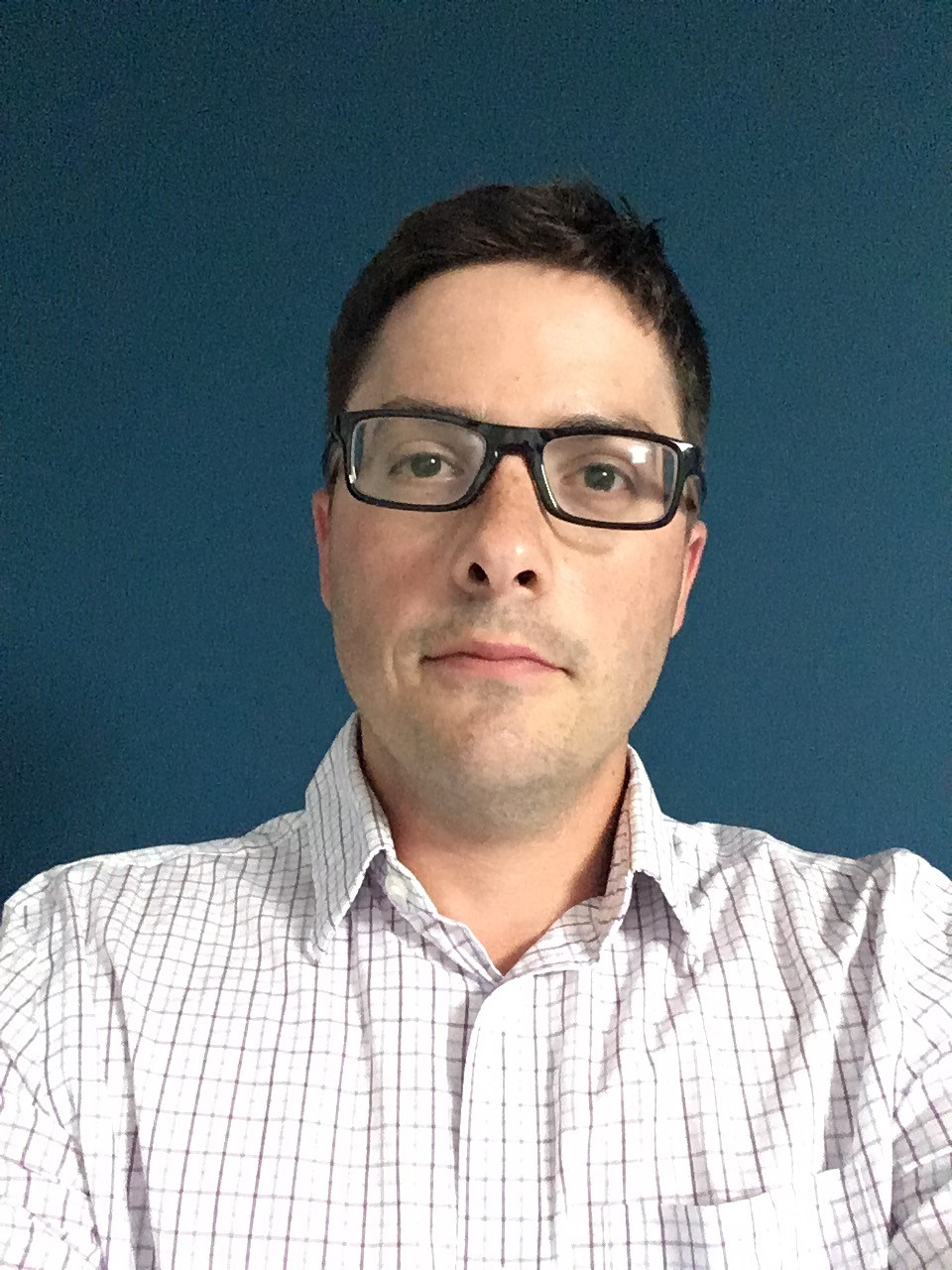 I may be a Leafs fan at heart (I've witnessed their highs and lows first-hand as a Scotiabank Arena employee), but I'm also a veteran freelance sportswriter who loves a good story. And there's been no better story in hockey over the past few years than the Vegas Golden Knights. I'm excited to be covering the NHL again on the Golden Knights' beat.