After a poor start to January, the Vancouver Canucks recovered in the last week of the month. The Canucks had a 2-5-0 record, but a four-game winning streak turned things around for the club, giving them a 6-5-0 record. Although a majority of the team had a tough start to the season, a few forwards have been hot throughout the first 11 games. 
Third Star: Quinn Hughes 
Quinn Hughes' rookie season resulted in him being the runner up to the Calder Trophy. The defenseman has followed up his rookie season with a good start to his sophomore season. In January, the 21-year-old posted one goal and 11 points in 11 games, which tied the team lead with Bo Horvat and Brock Boeser. Additionally, Hughes was tied for the lead in points by a defenseman with none other than Cale Makar, the player who edged him out for the Calder Trophy.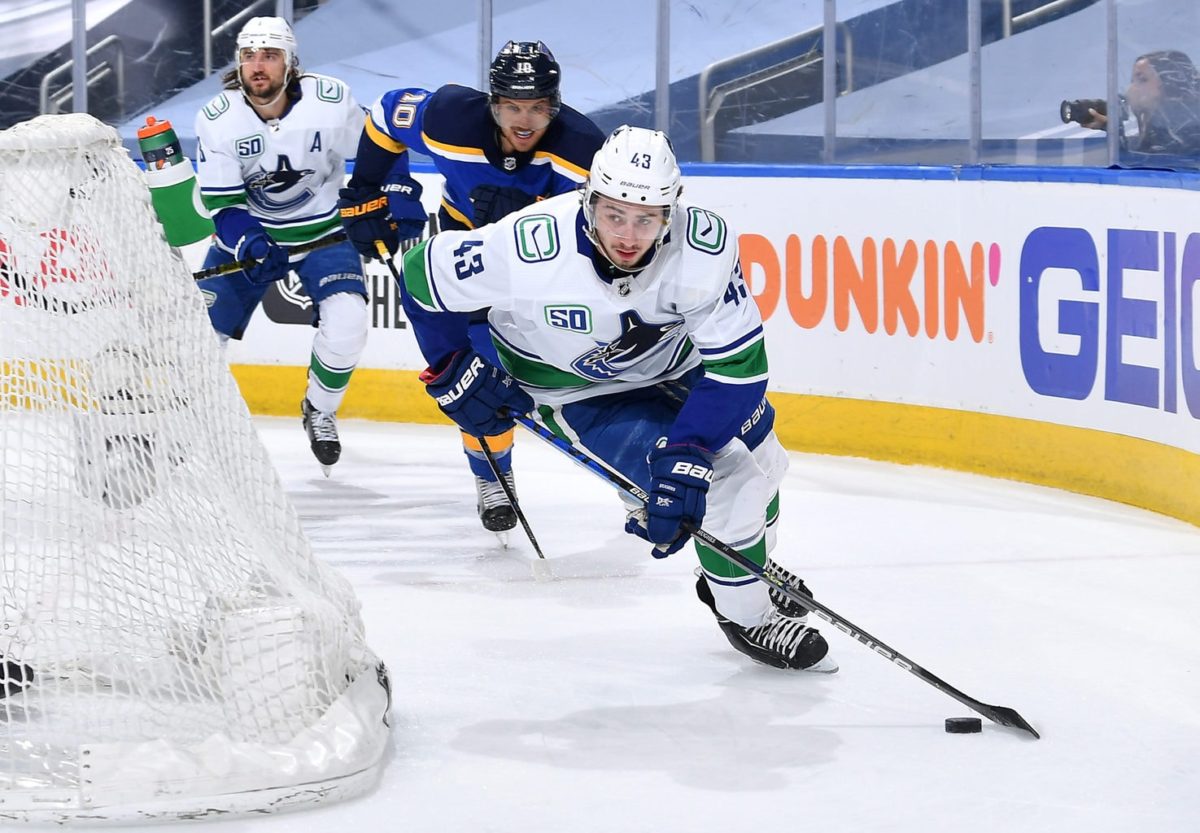 With 53 points in 68 games last season, Hughes was on pace to break the single-season record for points by a Canucks' defenseman. Doug Lidster holds the lead with 63 points in 80 games, while the American was on pace for 64 points in 82 games. Although it will be tough to break Lidster's record this year due to another shortened season, Hughes continues his elite play to start his sophomore season. 
Second Star: Bo Horvat
Horvat stepped up his game in the 2020 Stanley Cup playoffs, as the captain led the team with 10 goals in his second postseason appearance. The 25-year-old was impressive in January, scoring five goals and posting 11 points. Horvat has been particularly good on the power play, scoring four of his five goals on the man advantage. 
Horvat was named the 14th captain in Canucks' franchise history at the 2019-20 home opener. His first season as captain resulted in the team's first Stanley Cup playoffs appearance in five years. So far in his second season as captain, Horvat stated he is still getting used to the role (from 'Canucks notebook: Horvat learning leadership, fixing Green's machine,' The Province,' 02/03/2021).
"I'm still trying to figure things out as a captain. I've only been doing it for a year and there are certain times when you've got to step up and say things. The biggest thing for me is to lead by example on the ice.

Horvat said on his second season as captain.
He is one of the longest-standing members on the team entering this season. Horvat has seen it all throughout his seven-year career. From a rookie season where the club made the playoffs in 2014-15, to the Sedin twin's last few seasons and then another playoff appearance last season. Horvat has experienced his up and downs this season as he scored his five goals in the first six games of the season and then went on a five-game goalless drought to end the month. The captain has experienced a similar drought in the past, as he went 27 games without scoring a goal in his sophomore season. 
"If I do that, guys are going to follow. You're going to go through parts of the season when everything is going in for you and doing well in the (faceoff) circle and your game is on a high. And there are times when it's not going to be there. It's staying mentally in it and doing whatever you can. If it's not scoring goals, it's playing well defensively."

Horvat on the ups and downs of hockey.
Nonetheless, Horvat is one of the crucial pieces to the Canucks and their success as he contributes on both the offensive and defensive end. The captain is one of the reasons the team finished above .500 in January.
First Star: Brock Boeser
Boeser is the first star for the Canucks, largely due to the forward rediscovering his scoring touch. Last season, he struggled to find the back of the next as he registered a career-low 16 goals and a 9.5 shooting percentage (S%). Boeser responded to his disappointing 2019-20 season with an impressive eight goals through 11 games in January. Additionally, the American forward had four multi-goal games last month and one game-winning goal. 
The forward's shot looks like it did in his rookie season when he scored a career-high 29 goals. Boeser played 62 games in his rookie season as he injured his back, which took him some time to recover. The injury hurt the forward and his shot in the following seasons. Last season, the right-winger's confidence was low due to the injury, which led to a poor season in the goal category. Since he has recovered from the back injury, Boeser's feeling more confident than ever. 
"I was pretty excited to come into a new year and now have a fresh start. Especially after my back injury… that gave me a lot of problems after. It was pretty bad injury. I'm feeling confident and I feel like my shot's back where it was in my first year… when I shoot I think it fuels my game and it gives me confidence."

Boeser said about his back injury and his shot after scoring two goals in the season opener.
Canucks Hope for a Better February
With the way January played out, the Canucks are hoping they can have a better February. To do so, they'll need their top players to play better. Although Elias Pettersson and J.T. Miller played well statistically, a consistent effort throughout the month of February will lead to an improved record. Thatcher Demko has played well the last few weeks and could challenge for a three stars spot next month. Lastly, Nils Hoglander has been impressive in his first month in the NHL and could follow it up with an even better February. 
---
---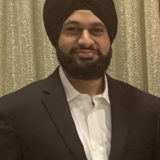 Sartaaj has been watching hockey for over 15 years and covers the Vancouver Canucks for The Hockey Writers.