In today's NHL rumors rundown, there are reports that Tony DeAngelo is getting a ton of interest from teams around the NHL. Does that mean the New York Rangers will be able to move the defenseman in the next couple of days? Meanwhile, Elliotte Friedman drops a few newsworthy notes regarding the Pittsburgh Penguins, Montreal Canadiens, Florida Panthers and Philadelphia Flyers. What's the latest buzz surrounding Sam Bennett? Finally, could the Vancouver Canucks be interested in Vince Dunn?
DeAngelo Trade Coming in Next Few Days?
During the most recent episode of TSN Insider Trading, Darren Dreger reported that DeAngelo is attracting widespread interest and that a trade could be forthcoming. If so, it would be a bit of a surprising deal that would see the Rangers move a player management has now publicly declared has no future with the organization.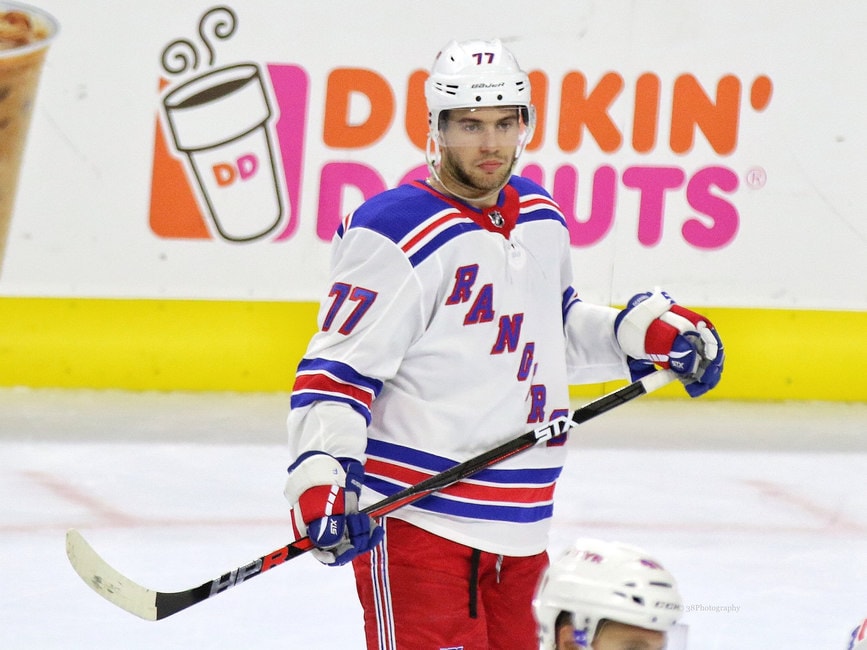 Dreger says, "We know DeAngelo has been told to go home and await a trade. There's a ton of interest, all of a sudden, and I'm told, according to a source, that DeAngelo could be moved in the next few days." Friedman reported in his 31 Thoughts column on Tuesday: "The Rangers have made it clear they will eat salary to facilitate a Tony DeAngelo trade." This could be why teams are interested.
With a good chunk of money owing the defenseman for this and next season, one might think the Rangers could have trouble shipping out DeAngelo when so much drama surrounds the player. At the same time, this is a blueliner who scored 53 points in 68 games last season and at roughly half his current salary, could be a player other teams take a calculated gamble on.
Related: Canadiens Need to Trade Danault
Penguins Kicked Tires on Mete?
We've been reporting for the past couple of days that the Canadiens are not trying to move defenseman Victor Mete, despite the news that he would like a trade to be considered. Even with the Canadiens public comments that they have no desire to remove a depth blueliner from their roster, Friedman notes that, "It will surprise no one to know Pittsburgh was one of the teams that asked about Mete."
He says the Penguins also poked around Toronto Maple Leafs' defenseman Travis Dermott and says, "Basically, if you're a defenceman, they [Penguins] asked about you."
Friedman points out that one of the issues for the Canadiens is limited cap space, which means it would have to be a dollar-in, dollar-out deal.
Brett Connolly Trade Coming?
Friedman also writes: "One name to watch on the trade market: Florida's Brett Connolly." The NHL insider predicts that Connolly could be moved since has been out of the Panthers lineup and the team has done relatively well without him. Saying he was a valuable piece on Washington's 2018 Stanley Cup champion team, a contender could be interested in Connolly's services prior to the trade deadline.
Konecny Not on the Trade Block
Friedman also adds that just because Flyers' head coach Alain Vigneault surprisingly benched Travis Konecny, it doesn't mean the forward is in the doghouse or being traded. Friedman writes, "For several hours, fans flooded my DMs with insane trade scenarios, but save your energy — Konecny's not going anywhere."
Konecny has eight points in nine games played so far this season.
Flames in No Rush to Trade Bennett
Some reports suggest Bennett hasn't officially asked for a trade from the Calgary Flames. Others suggest the team is well aware that Bennett would like to be moved. Whatever the case, Dreger notes that the Flames are in no rush to trade the center/winger and will take their time, should they choose to trade him at all.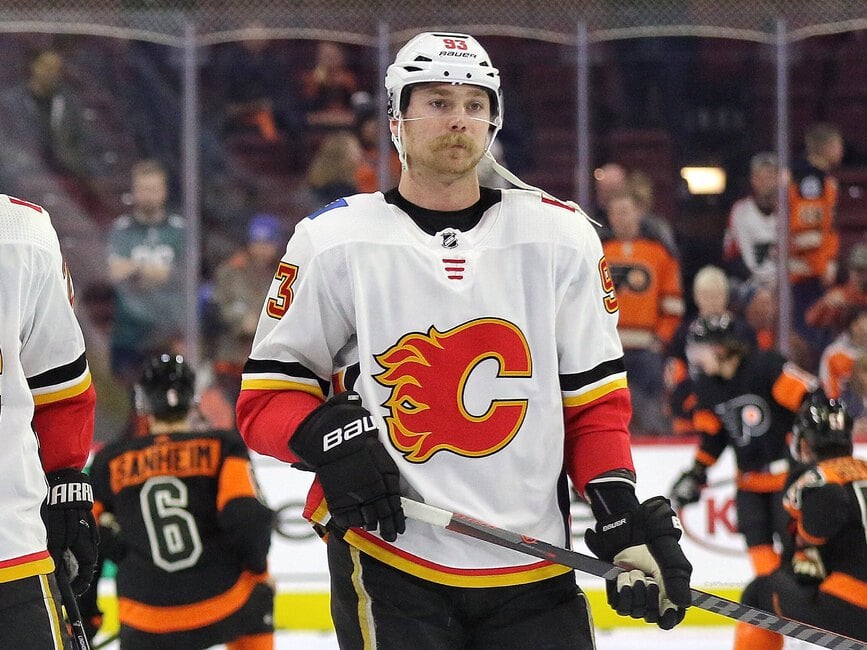 Dreger adds, "Trade speculation always generates a buzz, particularly in Canada. But the Flames' position on Sam Bennett is no different than it was a year ago: They are in absolutely no rush to trade him." He added:
"It has to be the right fit. It's got to work best for the Flames, otherwise, GM Brad Treliving is willing to stand pat and use Bennett as a potentially impactful player for Calgary."
Also interesting when it comes to the Bennett drama, Friedman reports Flames coach Geoff Ward hinted that if Bennett is unhappy with his playing time, he would have a hard time understanding why. Ward indicated that he spoke with the player before the start of the season and offered him an opportunity to choose where he wanted to play in the lineup. He chose to start at center and after a couple of games asked to be moved to the wing. In other words, Bennett has had a lot more control over his situation than some people seem willing to admit.
Related: Oilers' Rollercoaster Style Is Great TV But May Not Be Sustainable
Canucks Interested in Vince Dunn?
As per a report by Thomas Drance of The Athletic, the Canucks might be a team that shows interest in Dunn and could make a play for the defenseman. Drance writes:
A variety of folks around the industry expect the Canucks to be among the teams most interested in pursuing Dunn, which is largely a reflection of Vancouver's expansion positioning.

source – 'Canucks trade targets: Would Vince Dunn, Victor Mete or Sam Bennett make sense? – Thomas Drance -The Athletic – 02/01/2021
While Drance notes that Dunn might not be an ideal fit, he contends the St. Louis Blues need to conduct some LTI-related gymnastics opens up an opportunity for Vancouver, especially if the team doesn't have to part with a young forward like an Adam Gaudette or Jake Virtanen.
---
---
Catch up on all the latest NHL Rumors