With little fanfare, the Vegas Golden Knights parted ways with another member of their inaugural draft class this week. The club placed forward Jake Leschyshyn, taken No. 62 overall in the 2017 NHL Entry Draft, on waivers last Tuesday and he was claimed by the New York Rangers the following day. The move, in itself, wasn't surprising, as the 23-year-old hadn't hit the scoresheet in 22 games this season, but it marked another departure from a class that features just three holdovers still in the organization among 12 selections.
---
---
To date, the Golden Knights' 2017 class has graduated an impressive seven players to the NHL, albeit with only two remaining with the organization. That record of success looks pretty strong in a vacuum but seems a little disappointing considering the franchise leveraged its position of power through the Expansion Draft to stockpile picks, including three first-rounders.
In light of bidding farewell to Leschyshyn, let's take a look back at the 2017 Draft and see where those 12 draftees are now and how they've panned out.
Picks Still in the Organization
Let's give George McPhee his due here, as the selection of Nicolas Hague (No. 34 overall) has offered serious value, especially considering he was the fourth pick made by the club. The 24-year-old still has lots of room for growth, but he's already a blue line mainstay in Vegas trusted with 18 minutes a night on one of hockey's deepest back ends.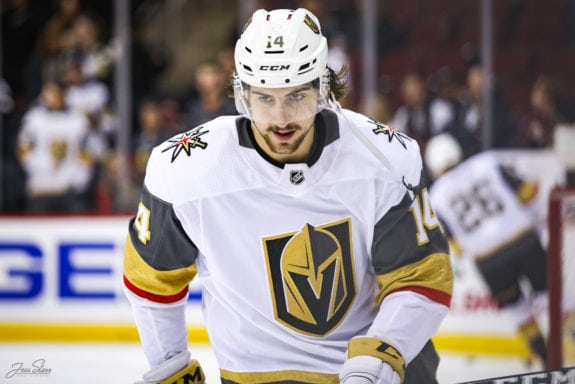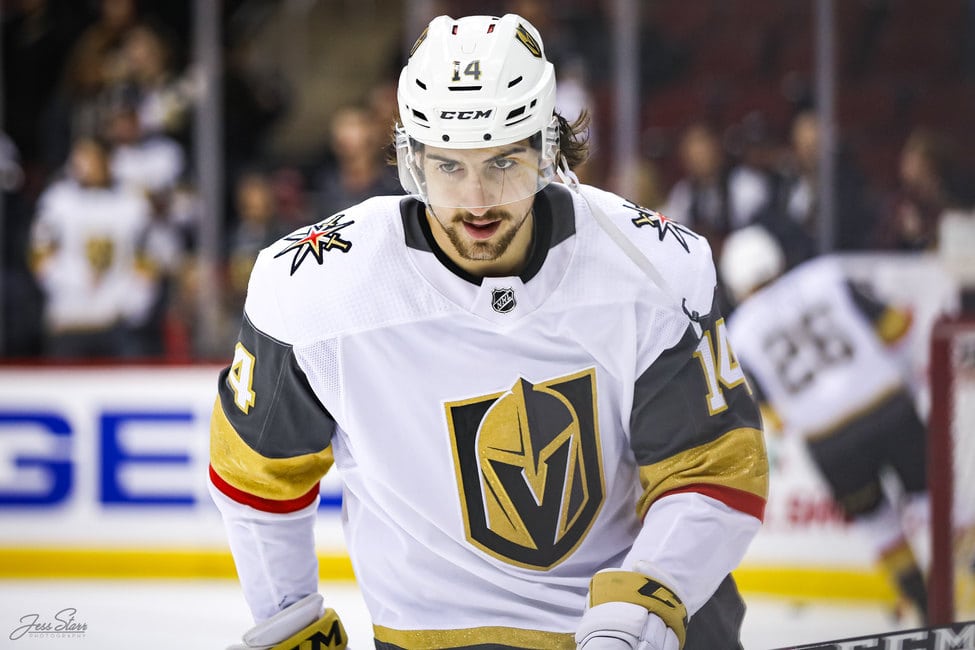 Last season, Hague demonstrated he could do even more when called upon. Filling in further up the lineup as injuries ate away at the club's depth, he handled himself well while paired with Alex Pietrangelo at times. Even still, the organization is excited about potential development still to come from the Kitchener, ON native. At 6-foot-6 with a booming shot, there remains the possibility for Hague to grow into a more formidable physical presence and power play point man in the future.
Beyond Hague, Jonas Røndbjerg (No. 65) has bounced between Vegas and the Henderson Silver Knights this season after enjoying a 30-game stint last season as part of his NHL debut. That the 23-year-old Dane hasn't hit the scoresheet yet isn't entirely surprising considering he's averaging just over 10 minutes per game of ice time. He'll likely continue to float between the two leagues as the first forward called upon in case of injury.
---
Latest News & Highlights
---
Lastly, goaltending prospect Jiří Patera (No. 161) hasn't found his way into an NHL crease yet. However, the Czech netminder has developed into a reliable option at the American Hockey League (AHL) level. With a 2.69 goals-against average (GAA) and a .914 save percentage (SV%), he is performing at a similar level to Silver Knights teammate Laurent Brossoit (2.56 GAA, .912 SV%), who is six years older and considerably more established.
Picks Around the NHL
The Golden Knights' immediate onset of success spurred a sudden shift from long-term roster development into a win-now mode. For two of the club's three first-round picks, that meant being key parts of the return on blockbuster deals.
Nick Suzuki (No. 13) was shipped off to Montreal as part of the Max Pacioretty trade, where he has since found a home as the 31st captain of the storied franchise and a key foundational piece amidst a rebuild. Less costly thus far has been the departure of Erik Brännström (No. 15), who was the headline piece in the trade that brought Mark Stone to the desert. Brännström's four seasons in Ottawa have been underwhelming, with the Swede's maddening inconsistency preventing him from securing a top-four spot even on the Senators' thin blue line.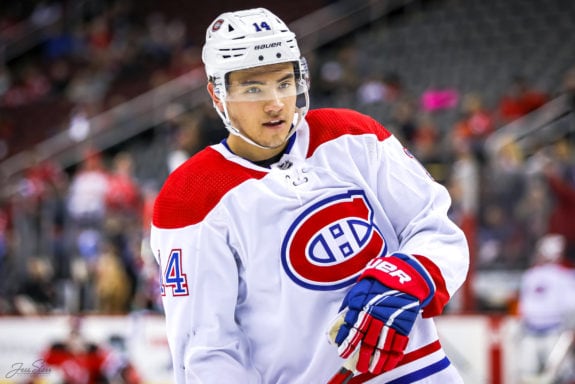 Unlike Suzuki and Brännström, Cody Glass (No. 6), the first selection made in franchise history, was never intended as a trade chip. But after the former Portland Winterhawks star proved unable to take advantage of plentiful opportunities and maintain a regular NHL role, it was time to move on. Unfortunately, the team's efforts to essentially flip Glass to Nashville for Nolan Patrick in a "change of scenery" deal hasn't sparked the careers of either former lottery pick.
While the oft-injured Patrick's Golden Knights tenure appears poised to end at just 25 games, Glass has slowly shown signs of encouraging development with the Predators. The 23-year-old's four goals and 13 points in 32 games thus far are modest, but they represent the highest output in any of the four NHL seasons he's played in to date. Encouragingly, nine of those points have come in Glass' past 13 games.
The Rest of the Draft Class
It's no surprise that things get a little thin as we venture later into the draft. Leschyshyn saw 63 games over two seasons in Vegas before making his way to Broadway last week. The son of long-time NHLer Curtis Leschyshyn made his Madison Square Garden debut on Sunday, centering the team's fourth line between Sammy Blais and Jonny Brodzinski.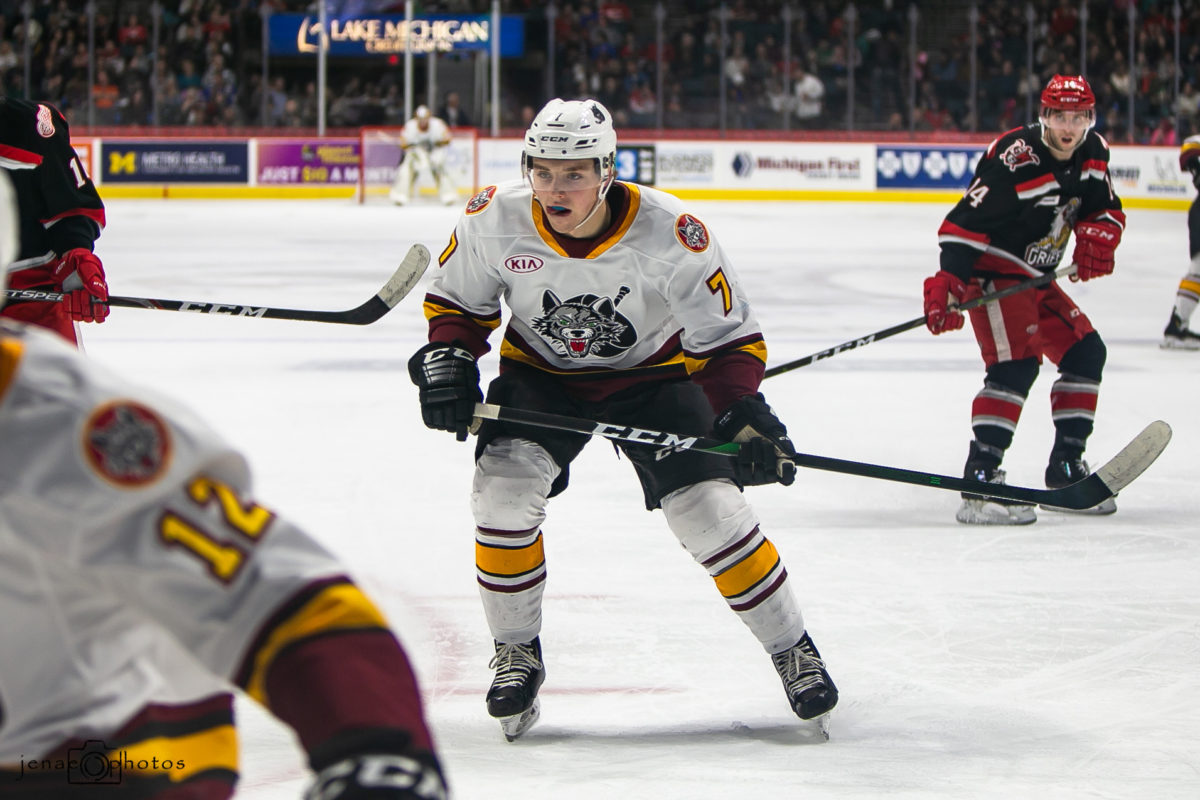 Among those chosen by Vegas beyond the first three rounds, it is Ben Jones (No. 189), the organization's 12th and final draft pick, that worked his way to NHL duty, seeing action in two games back in Nov. 2021. He has since joined the Calgary Flames organization and currently ranks among the top point-getters on the AHL's Calgary Wranglers.
Goaltender Maksim Zhukov (No. 96) was picked up by the Toronto Maple Leafs after the Golden Knights let his rights expire. Selected 15 picks ahead of Jeremy Swayman, Zhukov has struggled as a member of HC Sparta Praha in Czechia.
You Might Also Like
Lucas Elvenes (No. 127) was claimed off waivers by the Anaheim Ducks in early 2022 before returning home to Sweden and joining the Swedish Hockey League. After two years with the Silver Knights, Jack Dugan (No. 142) signed a two-way contract with the New Jersey Devils this past summer. Finally, Nick Campoli (No. 158) went unsigned by Vegas and currently plies his trade for the ECHL's Iowa Heartlanders.
To suggest that the Golden Knights have gotten Hague and a whole lot of nothing from this class would be highly misleading. Without drafting Suzuki, there's no Pacioretty. Without drafting Brannstrom, there's no Stone. After reaching the Stanley Cup Final in their expansion year, using picks and prospects as currency for immediate improvement became the most sensible path, even if it hasn't worked out to date.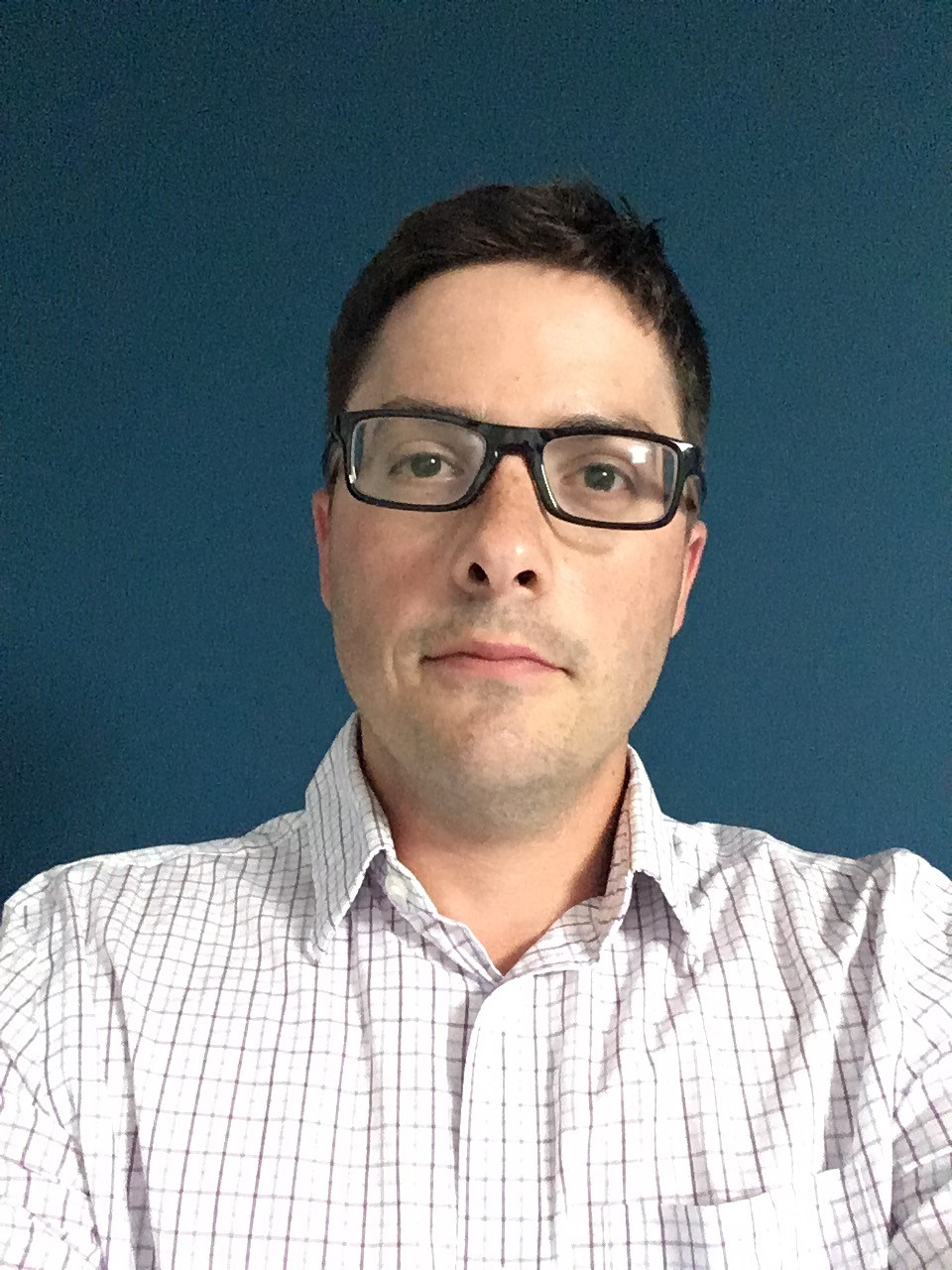 I may be a Leafs fan at heart (I've witnessed their highs and lows first-hand as a Scotiabank Arena employee), but I'm also a veteran freelance sportswriter who loves a good story. And there's been no better story in hockey over the past few years than the Vegas Golden Knights. I'm excited to be covering the NHL again on the Golden Knights' beat.