To say that the Colorado Avalanche's season has not gone to plan is an understatement. The defending Stanley Cup champions own a middling record of 22-17-3 at the halfway point of the season, and currently sit outside of the Western Conference playoff picture by both total points and points percentage (PTS%). There's still plenty of time for them to change course, but they've seen their status around the league tumble as a result.
---
---
Of course, the impact of their bloated injury list cannot be ignored when discussing the season to date. According to NHL Injury Viz, the Avalanche have accumulated the fourth-highest Cap Hit of Injured Players (CHIP), the combined total of the per-game cap hit of any player absent due to injury or illness.
Among others, the extended absences of Gabriel Landeskog (42 games missed), Bowen Byram (32), Valeri Nichushkin (26), and Josh Manson (21) have pushed depth pieces into starring roles. Some have stepped up while others have faltered, and it's players from the latter group who are the focus here.
Without further ado, let's dive into the three players who have been the most underwhelming relative to expectations this season.
Alex Newhook, Forward
Even if you believe in his long-term potential, there is no argument that anyone other than sophomore forward Alex Newhook has been the Avalanche's most disappointing player this season. After the offseason departures of Nazem Kadri and Andre Burakovksy, the prevailing thought was that Newhook could function as a cheaper, younger alternative now and in the future.
In particular, his positional flexibility would be key in assuming the mantle of the Avalanche's second-line center position. Instead, his development appears to have temporarily stagnated, although that's not out of the ordinary for such a young player.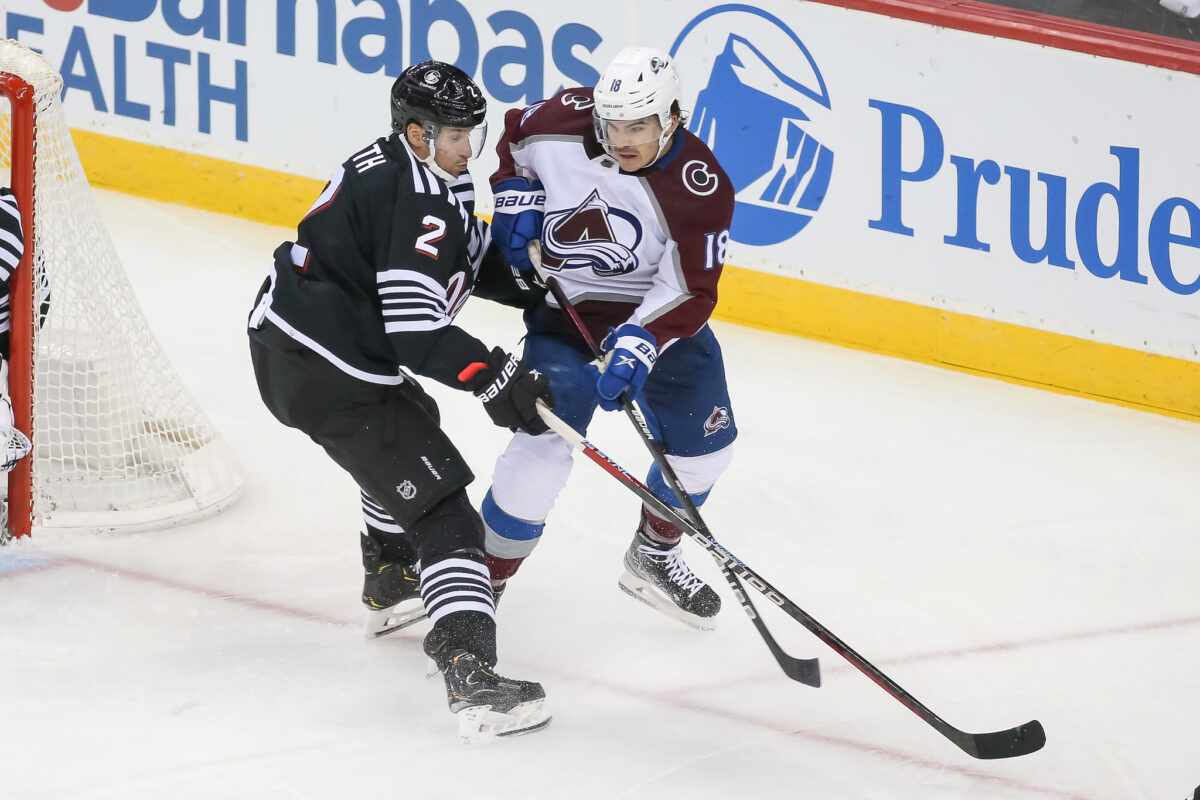 Due to the aforementioned absences, Newhook has seen his 5-on-5 and powerplay usage increase by about a minute per game. His offensive production is in line with last season's output of 13 goals and 33 points, as the 21-year-old is on pace for an 18-goal, 31-point campaign. Accounting for the slight increase in ice time, however, Newhook's scoring rates have dropped considerably at 5-on-5.
| Statistic | 2021-22 | 2022-23 |
| --- | --- | --- |
| Goals | 0.71 | 0.67 |
| Primary Assists | 0.64 | 0.56 |
| Assists | 1.21 | 0.78 |
| Points | 1.92 | 2.45 |
Newhook's underlying per-60-minute metrics at 5-on-5, courtesy of Natural Stat Trick
Like his production, Newhook's underlying rate of shot- and scoring-chance generation have also either plateaued or declined compared to last season. He's firing nearly two fewer shots per 60 minutes and is creating about one fewer scoring chance per hour. His expected goals and high-danger chance rates have increased incrementally, but not by any significant margin.
At only 21 years old, Newhook is still in the early stages of his NHL journey. The return of the Avalanche's veterans should help insulate him as he regains his confidence with the puck, and having more skilled teammates in the lineup should lead to more impressive boxscore totals.
Still, Newhook's play has not been good enough to buffer against the impact of shedding depth scoring or being without the services of key injured forwards this season. If he can take a step forward as the season progresses, the Avalanche will be in much better shape come the spring.
Samuel Girard, Defenseman
Like Newhook, blueliner Samuel Girard has struggled to step up in the absence of injured teammates at his position. Both Byram and Manson have missed significant time this season, giving the 24-year-old Girard greater play-driving responsibilities in their stead.
On an individual level, Girard's underlying numbers are among the best of his career. The defender's per-60-minute rates of shots, scoring chances, and high-danger chances at 5-on-5 are all the highest of his NHL tenure. Yet, instead of seeing his boxscore totals match his numbers under the hood, Girard's stat line has left the Avalanche wanting more this season.
You may also like:
---
Latest News & Highlights
---
Girard has only tallied three goals and 12 points in 36 games this season, which would represent his lowest pace since the 2018-19 campaign. That's despite seeing secondary powerplay usage and over 20 minutes a night in all situations.
However, most of that dropoff is due to poor or unlucky finishing at both the individual and team levels. Both Girard's personal (SH%) and on-ice shooting percentage (OiSH%) at 5-on-5 are the lowest of his career. This means that when he is on the ice, neither Girard nor his linemates are finding the back of the net.
One positive is that, despite his offensive woes, Girard has seen his on-ice share of shots and scoring chances improve over his results from last season. Play is generally tilted in the Avalanche's favour, even if the actual goalscoring hasn't followed the same pattern. Girard owns a 38% on-ice share of actual goals at 5-on-5, which ranks ninth out of the 10 defensemen who have suited up for the Avalanche this season.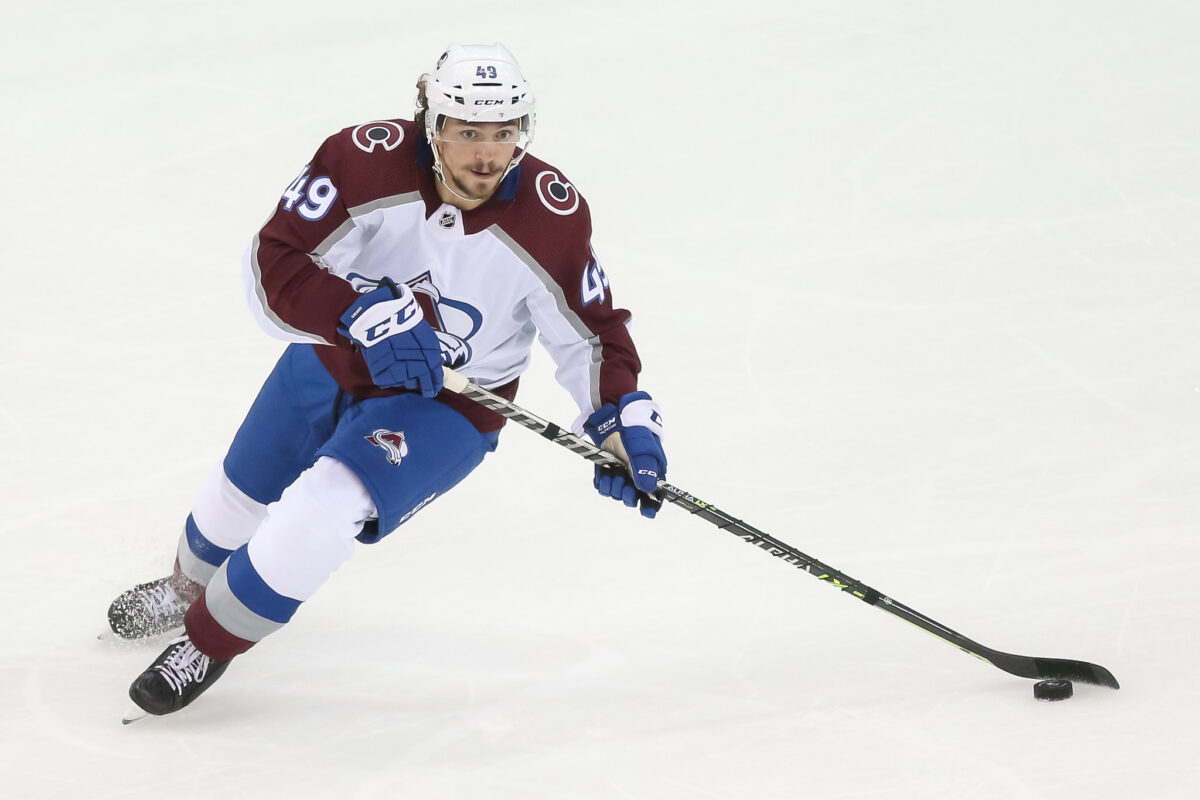 Girard's results have been disappointing to be sure, but it looks as though he's a victim of poor puck luck at the moment. As is the case with Newhook, the return of key players should see the team create and convert on a greater number of scoring chances.
Trade rumours abound given the Avalanche's needs up front, but shipping away a talented player when his value is at its lowest would be out of character for a competent front office. Look for Girard to bounce back significantly in the second half of the season.
Martin Kaut, Forward
Since being drafted 16th overall by the Avalanche in 2018, 23-year-old forward Martin Kaut has struggled to carve out a permanent role at the NHL level. Kaut has flashed his potential in the minors, scoring 29 goals and 52 points over his last 72 American Hockey League (AHL) games, but hasn't seen that translate to his time with the Avalanche.
Due to the Avalanche's numerous absences up front, Kaut has been given a greater opportunity to showcase his talents this season. While playing in 27 of Colorado's first 42 games, he has only amassed one goal and two assists while flitting back and forth between the AHL and NHL.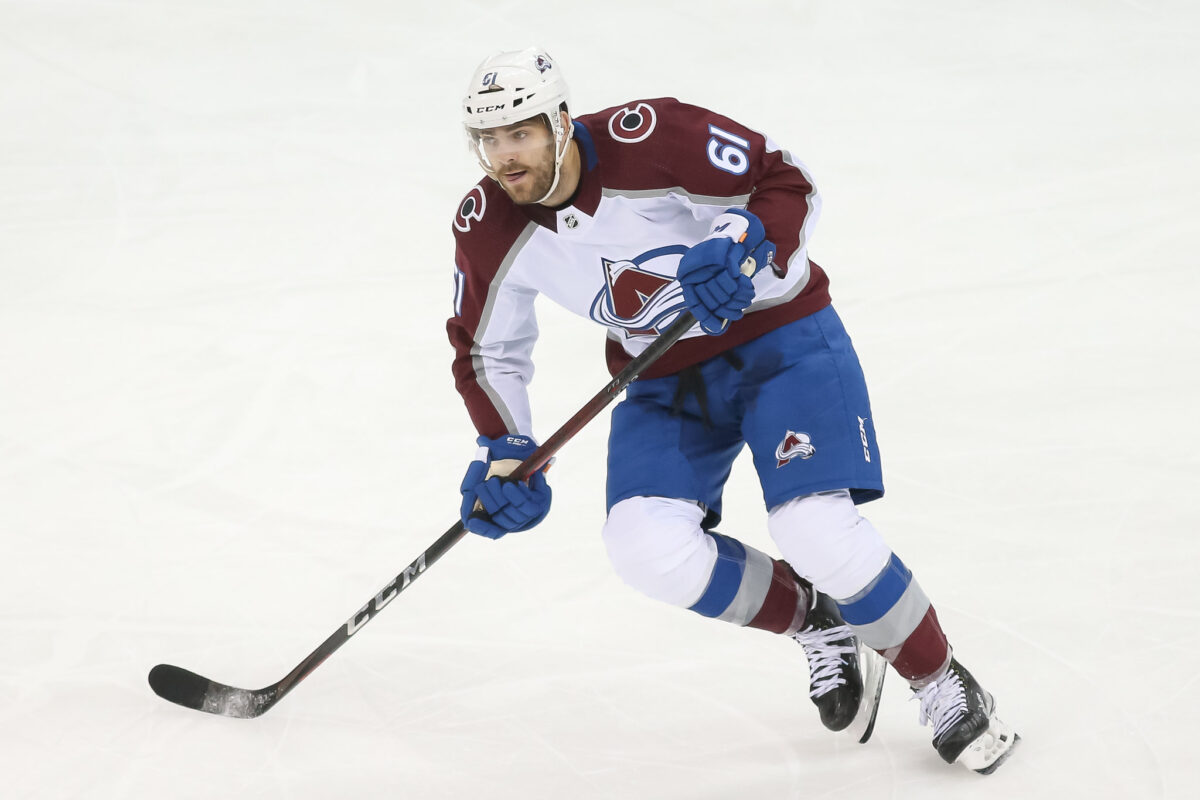 Kaut's small scoring totals aren't overly surprising given he's only played eight minutes per night at 5-on-5 and under a minute on the powerplay. Even so, it's still an underwhelming return for a first-round pick nearly at the prime age for NHL forward production.
Though, there is some evidence that he could stick with the big club down the line looking at his individual per-60-minute metrics. Among Avalanche forwards with at least 50 minutes played at 5-on-5 this season, Kaut ranks seventh in scoring chances, eighth in high-danger chances, and fourth and fifth in rush attempts and rebounds created respectively. Not outstanding marks by any stretch, but they represent an inkling of talent beneath the surface.
Kaut's overall Avalanche tenure has been a great disappointment given his draft pedigree. He also hasn't been able to take advantage of the openings created by injuries. The Avalanche can still fashion a capable bottom-six contributor out of him, but there's no doubt that they hoped for something more out of the Czechia native five years into his professional career.
Avalanche Still Have Time to Turn the Season Around
Heading into the second half of the season, the Avalanche find themselves in a weird place. There exists enough of a sample size that their play at the halfway mark is a legitimate cause for concern. Yet, head coach Jared Bednar has not had the luxury of icing a full-strength lineup at any point this season, so reading too much into the team's performances is also unadvisable.
Fortunately, the gap between them and other wildcard hopefuls is not insurmountable, especially with an easier schedule on the horizon. With 40 games to go, the Avalanche still have the opportunity to surge up the standings and generate momentum heading into the most important time of the year. If they are to do so, the players who have so far disappointed must hit a new gear and fast.
Data courtesy of Hockey Reference and Natural Stat Trick.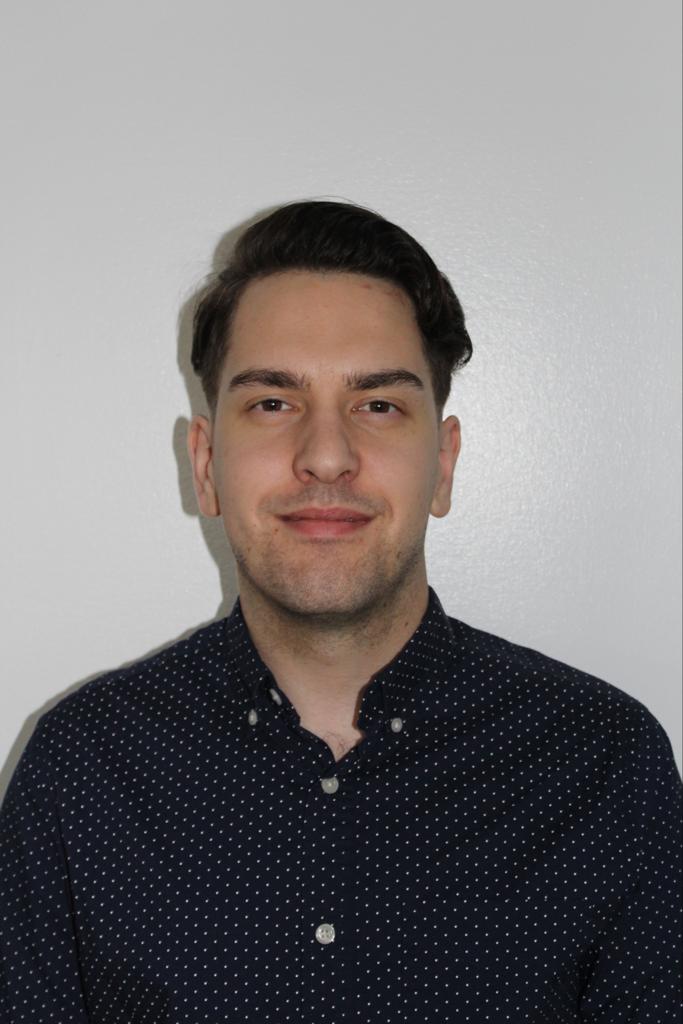 Marko is an aspiring sportswriter with a passion for crafting stories while using a combination of the eye-test and (shudder) analytics, which is complemented by an academic background in criminology and political science.
When not covering the Colorado Avalanche and Pittsburgh Penguins for The Hockey Writers, he can also be found pouring countless hours into various sports video games franchises, indulging in science fiction novels, and taking long runs around his neighbourhood.
Marko can be reached through his personal blog at unexpectedgoals.ca, and you can yell at him by following him on Twitter and other social media seen under articles like this one.