The minor-league affiliate of an NHL team serves multiple purposes. First and foremost, the American Hockey League (AHL) is a developmental league, meaning that the goal is for players and people to come and go as they develop their talents for the NHL. For rebuilding teams like the Detroit Red Wings, it is crucial that their AHL affiliate has a winning culture that breeds success on an individual and team level.
Through the first 36 games of their season, the Grand Rapids Griffins – Detroit's AHL affiliate – do not have a winning culture, and any success they have had this season has largely been muted due to the team's lack of consistency. Their record of 14-19-3 is not what people expected given the caliber of prospects and players the team has had at their disposal since the start of the season.
Some of their struggles can be blamed on an inconsistent lineup due to the various injuries the Red Wings have dealt with this season. However, that is not a good enough excuse – every AHL team deals with inconsistent lineups as NHL teams call players up and send them back down on a daily basis. It is ultimately up to the head coach and their staff to ensure that their team puts forth their best effort every night, and to design a gameplan and strategies that can account for missing players.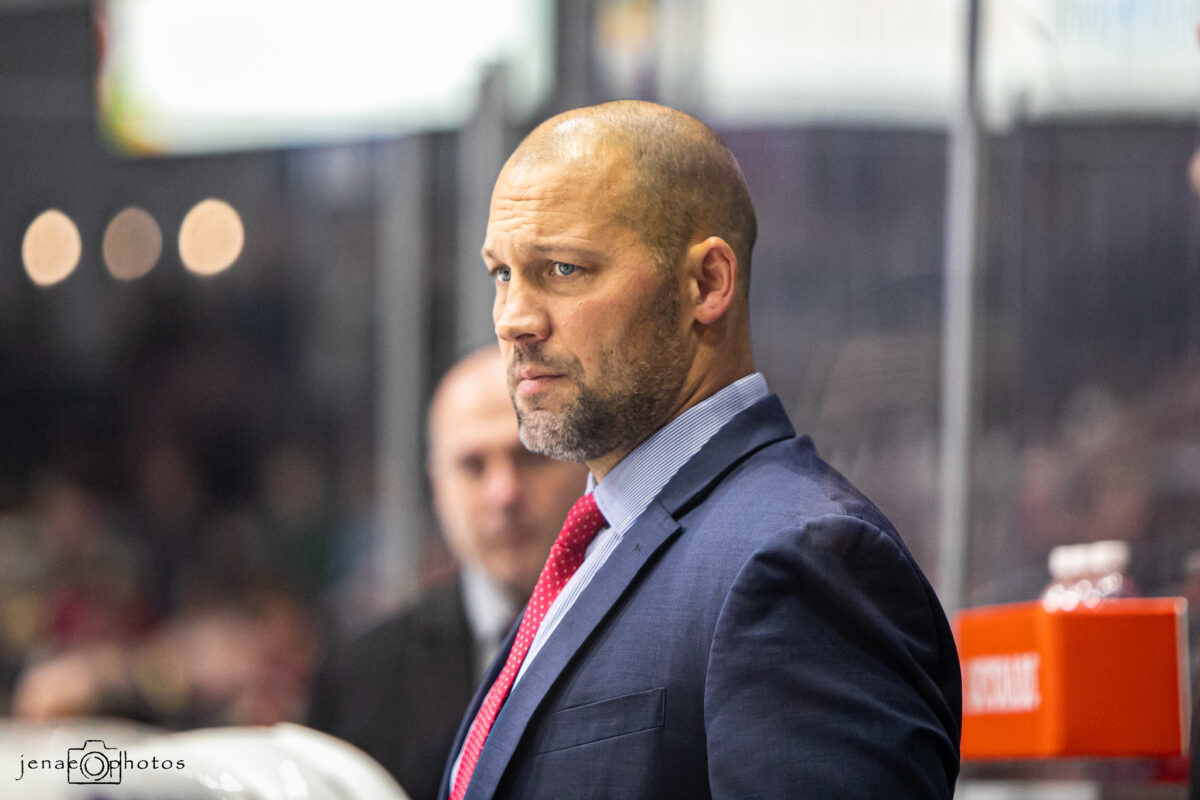 The Griffins' head coach, Ben Simon, has lead his team astray this season. Considering the Griffins entered this AHL season with reasonably high expectations, owning one of the worst records in the AHL's Western Conference should come with consequences when all is said and done.
Griffins' Porous Defensive Play
When the Red Wings' top prospect, Simon Edvinsson, was assigned to the Griffins to start the 2022-23 season, it cemented what looked to be the deepest group of defenders the Griffins have had in years. With team captain Brian Lashoff and veterans Steven Kampfer and Wyatt Newpower joining top prospects Edvinsson (sixth overall, 2021), Jared McIsaac (36th overall, 2018), Albert Johansson (60th overall, 2019), Donovan Sebrango (63rd overall, 2020) and others, the expectation was that the Griffins, at the very least, were going to be exceptionally strong in their own zone.
Related: Red Wings' Edvinsson Is Better Off With the Griffins in the AHL
---
Latest News & Highlights
---
To this point in the season, the Griffins have allowed 136 goals through 36 games, an average of 3.78 goals-against per game. That does not represent an exceptionally strong defensive team, it represents a team that treats defense as an afterthought.
Some of their defensive results can be attributed to below-average goaltending. The team's usual duo of Jussi Olkinuora and Victor Brattström combine for a save-percentage (SV%) of .877. To put that into perspective, the 30th-best SV% in the AHL is .905; while there are other leagues that are not goalie-friendly, the AHL is not one of them. Furthering that point is the fact that when both Alex Nedeljkovic and Magnus Hellberg joined the Griffins on conditioning stints this season, both goalies posted a SV% of .930 or better. When the team had NHL-caliber goalies to bail them out, they didn't allow nearly as many goals against (go figure).
But the point is that this team shouldn't need an NHL-caliber goalie in order to win. When the Griffins won the Calder Cup in 2017, they did so with Jared Coreau posting a .909 SV% in goal during their playoff run. Their usual goalies aren't making all the stops they should make, but the defensive structure in front of them routinely puts them in a position where they have to bail their team out in order to win.
There is so much talent on the Griffins' blue line that Sebrango, a player that spent the last two seasons in a regular role in Grand Rapids, has seen time in the ECHL in order to get consistent playing time. Despite that fact, the Griffins currently stand as one of the worst defensive teams in the AHL. That goes beyond talent, experience, and goaltending. It's a coaching/systems problem, plain and simple.
Are the Red Wings' Prospects Developing?
Perhaps the most damning thing about the Griffins' current predicament is the fact that, despite the many young faces that fill out their roster, there really isn't any one prospect that seems to have taken legitimate steps forward in their development this season. Instead, players like Edvinsson and Johansson seem to be stagnating, with the growth in their play coming exclusively from getting more comfortable with their teammates and playing in North America.
In the case of Edvinsson, the soon-to-be 20-year-old was one of the final cuts from training camp, narrowly missing out on starting the season with the Red Wings rather than the Griffins. Based on that, you would assume that the former first round pick is dominating on a nightly basis and looks like it's only a matter of time before he receives the call to head to Detroit.
That assumption would be incorrect.
Instead, Edvinsson seems to be a little too reliant on his size and skill level at this point in the season. He finds himself out of position fairly often, and there are even times where he looks like he isn't sure what he's supposed to be doing with and without the puck. Some of these problems go back to before he was drafted, and they are why some in the scouting community considered him to be a bit of a "boom or bust" prospect. After a strong 2021-22 season in the Swedish Hockey League, there was hope that he was starting to cut out the bad habits in his game – it's why there was genuine anticipation that he could jump straight into the NHL to start this season. Instead, those bad habits are back and more glaring than ever. His situation may not be applicable to every prospect on the Griffins' roster, but it is telling that the Red Wings' top prospect seems to be stagnating at best this season under Simon and the rest of the Griffins' coaching staff.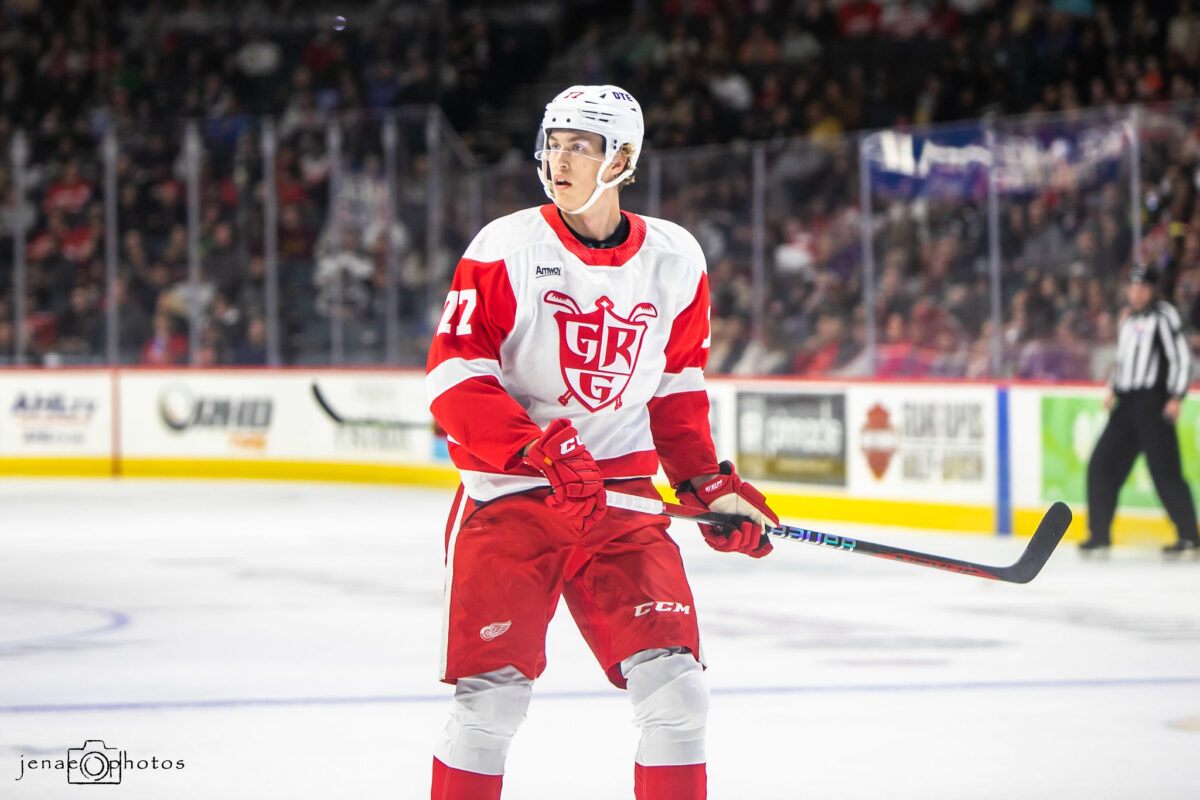 Simon's immediate predecessor, Todd Nelson, not only led the Griffins to a championship in 2017, but he also oversaw the growth and development of key prospects such as Tyler Bertuzzi, Filip Hronek, Tomas Nosek and others. Nelson's predecessor, Jeff Blashill, oversaw the development of players such as Tomas Tatar, Gustav Nyquist, Nick Jensen, Luke Glendening and more. AHL coaches are judged not only by their ability to produce wins, but their ability to produce NHL-ready players as well. With the exception of Jonatan Berggren and maybe Moritz Seider, are there any players that have truly taken their game to another level under Simon?
Griffins Need a Change
The Griffins have not won a playoff round since their 2017 championship. They haven't been to the playoffs since the 2018-19 season. From 2006 to 2017, the Griffins were one of the model organizations in the AHL as they were a consistent contender on the ice and that led to an engaged fanbase that regularly filled the seats at Van Andel Arena. This provided the perfect environment for the Red Wings' prospects to develop in; it cannot be overstated just how important a winning culture is when it comes to creating success on an individual and team basis.
While it may be blowing things out of proportion to say that the Griffins' winning culture has completely crumbled over the last few seasons, it is not an exaggeration to say that this season's team has disappointed fans from all across the state of Michigan. Fans don't expect to see the home team win anymore whenever they buy tickets to a Griffins game, and that is a reflection on the people in charge of making sure the on-ice product is a good one. Steve Yzerman, Shawn Horcoff and the rest of the Red Wings' front office have done their jobs in terms of providing enough talent for the Griffins to expect success. Simon and his staff, however, are not holding up their end of the bargain.
For the good of the Red Wings' rebuild, the Griffins and their fans, it's time to make a change.
---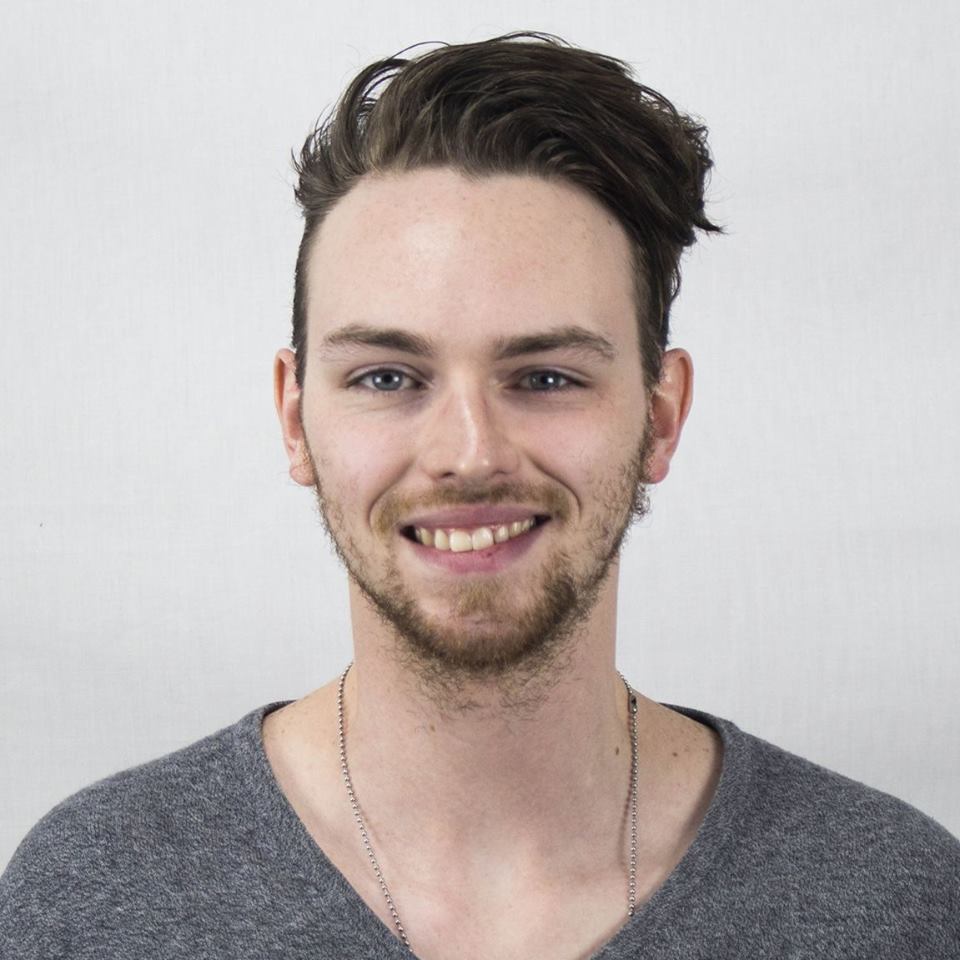 I am a Western Michigan University alum whose passion for hockey knows no limits. Dr. Pepper enthusiast. Catch me and my fellow Red Wings writers' YouTube show "The Hockey Writers Grind Line" which drops every Saturday.