Here in Las Vegas, we're 24-hour people. Everything is open all the time. If it's closed, it's not something you need anyway. Or it's Chick-fil-A on a Sunday. The Vegas Golden Knights are embracing the round-the-clock lifestyle that is synonymous with Las Vegas.
The NHL's newest franchise will be going all day and all night next week when they hold a 24-hour event for season ticket holders and prospective season ticket holders alike. If you don't fall in either one of those categories, perhaps you just want to see what an NHL arena looks like at 3:30 in the morning. The party at T-Mobile Arena on the Las Vegas Strip will kick off at 8 am on Tuesday, Feb. 21 and will conclude 8 am the following day.
Twenty-Four Hour Event "Only Appropriate"
Whether you're already a Vegas die-hard or you just want to take a break from the craps table at New York, New York to soak in some hockey, it's sure to be a party. Golden Knights President Kerry Bubolz talked about creating an event that matches a culture that is uniquely Las Vegas.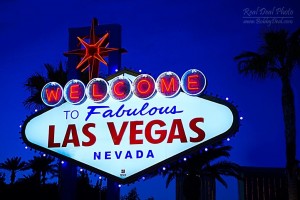 "Our city is open 24 hours a day so it is only appropriate we hold a 24-hour event of our own, especially for our fans who may work in the three-shift hospitality industry," Bubolz said. "This open house will give all Las Vegans the opportunity to tour our incredible arena and will give our current season ticket members a chance to see their actual seats for the first time since our name unveil. We will have entertaining programming throughout the entire event and will be giving away one pair of tickets to our home opener every hour. It is sure to be an exciting, unique 24-hours at T-Mobile Arena."
Along with the ticket giveaway, there will be street hockey and a shooting cage on the arena floor.  There will also be hockey talk. Lots and lots of hockey talk. An entire day's worth of hockey talk.
Every 30 minutes for the entire 24 hours a member of the Vegas Golden Knights staff will be available to talk about Nevada's new favorite sport. Speakers will include Bubolz, Hockey Operations Assistant Keith Veronesi, Senior Vice President and Chief Marketing Officer Nehme Abouzeid, and Senior Vice President Murray Craven. Among his many responsibilities, Craven is also overseeing the construction of the new Golden Knights practice facility in Downtown Summerlin.
Golden Knights Striving to Be The "Local Team"
Tuesday's free to the public event marks the most significant effort the Golden Knights have taken to educate the Las Vegas public on the NHL product. Entering a new market is a challenge that is well documented throughout the lifespan of professional hockey. In an interview with Sports Book Radio on Monday, Golden Knights owner Bill Foley spoke of the importance of being recognized as "the" Vegas team. To the delight of many, well at least me, Foley also took a shot at the Oakland Raiders who are engaging in a so far failed attempt to relocate to Las Vegas.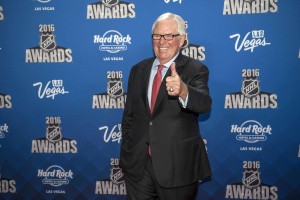 "Our hockey team is locally owned, locally operated," Foley said. "We are going to be the local team."
Next week's event at T-Mobile Arena will go a long a way towards earning the local team label, and hopefully, that's a theme that continues throughout the year until the expansion draft party in June.
Vegas has a community that has waited a long time for a professional sports franchise and is thirsty for opportunities to embrace its newest entertainment option. To aid in the learning curve, this week's announcement promises "educational hockey discussions/demonstrations." So I may be there to ask Murray Craven the finer points of attempting a penalty shot.