Lace up, Half-Pint! 
All thirty NHL programs offer fan clubs for the twelve and under set, but not every club offers opportunities to get on the ice beyond the usual clinics for children who are  already involved in some form of league play and have made a commitment to the sport. In markets with sufficient cultural saturation, there are programs in place for more casual players of all ages in the form of rec leagues sponsored by parks commissions, school systems and in some cases, religious communities. Less prevalent are programs that offer curious fans the chance to try hockey without the often onerous commitments of time and money that scare away those who are not sure that they or their children will like playing as much as they enjoy watching their favorite teams.
Los Angeles, Phoenix, Nashville, Washington and Tampa Bay all provide clinics and sponsor junior travel teams. What sets their outreach efforts apart is the scope of programs that each club offers their respective communities. Coaching clinics, low- to no-cost experiences and material and pedagogical support for affiliated groups and facilities are only part of what these organisations consider to be their role in continuing to develop the fan base and homegrown talent.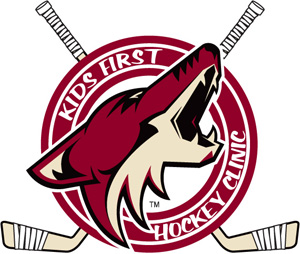 Phoenix and Nashville have the distinction of offering extensive programs for the youngest learners. The Coyotes' Kids First program and Nashville's G.O.A.L. (Get Out And Learn) allow children ages four to eight the chance to learn the rudiments of skating, stick handling and the basic principles of the game. Both programs are offered free of charge on a first-come, first-served basis.   The other significant advantage is the events last just long enough (four one-hour weekly sessions)  for children to either catch the bug and pursue league play or see it as a fun excursion as they try out activities to discover what works best for them.
Both clubs have found that catering to small fry not only makes good sense from a marketing standpoint, it creates lifelong fans and expands the possibilities that hockey offers in the minds of the public. Program coordinator Kevin West affirmed that the importance of creating an interest in hockey early cannot be overstated. In Phoenix, "the Kids First program has had a tremendous impact on the local hockey community in terms of numbers of kids playing. There has been an almost 600% jump in youth hockey participation since the Coyotes came to town, much of which is due to Kids First."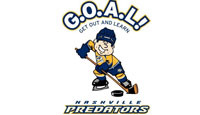 Since their inception in 1998, the Predators have taken an active role in educating Nashville about hockey.  Andee Boiman, who will be starting her seventh season with the club, has facilitated the continual growth of this aspect of the Predators' mission to turn Nashville into a bona fide hockey town.  The Predators' development programs have received well-deserved accolades as innovators when it comes to developing outreach programs. G.O.A.L., Street Pride (a program where development staff and Predators personalities visit schools, community centers and parks to encourage pavement hockey) and the Delta Dental-sponsored Kids Club are just a few of the programs available to Nashville through the Predators Organisation.  Even with one of the most varied and extensive outreach programs in the league as part of her CV, Boiman sees the lineup of offerings as only the beginning:
"I really want to see additional ice in Nashville. This area has the potential to become the next Dallas with rinks across multiple neighborhoods. I'd also love to see the local Parks & Recreation adopt inline or street hockey leagues as part of their sports programming curriculum."
OMG! Was that OV8?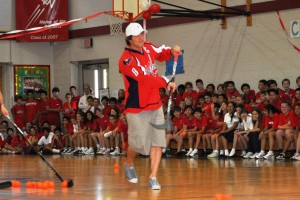 Washington's Peter Robinson knows only too well how important it is to feel connected to the bigger sports community.   As a child in Maryland, he was the beneficiary of well organised youth leagues and now wants to pass this experience on to curious young fans in the DC area.
Youth Shoot-outs during game intermissions, single-session clinics with certificates for lessons and Capitals swag as incentives for participation are just two components among many of Washington's efforts to reach out to both casual fans and budding hockey hopefuls.  According to Robinson, "The Caps support many learn-to-play initiatives in local rinks as well as hockey education online at the Caps Academy. The Capitals also have a College Hockey Fair that provides opportunities for local high school players to meet college coaches from around the US."
Robinson, who has been with the Captials since 2007, has made some significant strides towards fostering more enthusiasm for hockey:   "I created the Capitals Academy website to help educate the fans on the rules of hockey.  The College Hockey Fair had completed its first year when I took it over and I have grown the program to include over 400 local high school players and over thirty college coaches from around the country."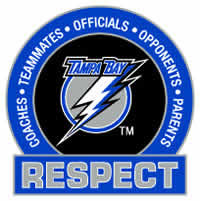 In Tampa Bay, youth hockey culture was thriving.  Since the arrival of the NHL in 1992,  clusters of teams had sprung up all over the area.  As part of an effort to encourage the market  for the Lightning, the organisation had been enthusiastic about providing support for clinics and rec leagues since their arrival.  Upon taking over the Bolts' Youth Development Program in 2009, Brian Bradley saw a couple of areas that needed attention.
"We've gotten involved with a really great program that provides access to equipment and training for at-risk kids who might otherwise not have the chance to play. "  The Lightning organisation cedes most of this urban outreach operation to trainers and  staff who know the target population well.  There is another aspect of Bradley's work where he felt he would need to be very hands-on.
"Hockey is alive and well in Tampa Bay.  There are lots of groups of all kinds that hit nearly every level of play you can think of, from mites and midgets all the way up to junior travel teams and so on.  This was great -is great- except for the way the high school teams were organised. It was all very scattershot and there was no discernible organisation with regards to who was playing whom.  The Lightning worked with the Florida High School Hockey Association to create the Lightning League.  There are now twenty varsity high school squads divided into two divisions.   Now they have a chance to play for the league championship.  Playoffs start with the upper sixteen teams and eliminate from there.  The finals take place on the Lightning's home ice and the games are televised, so families get the excitement of seeing their kids on NHL ice and the community gets to see up and coming local talent broadcast to the whole city.   For the community, it's a look  ahead at who might be playing here at the NHL level some day."
Scoot over, boys!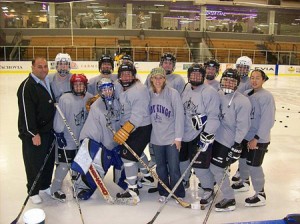 In it's forty-four year history, the Los Angeles Kings organisation has tried nearly every kind of  outreach/youth / fan development program imaginable. According to development coordinator Hillary Hodding, the efforts were often creative, but the results could be inconsistent.
"The department had some good ideas but maybe didn't have any specific direction or goals.  Since I've been here, the department has gone from a relatively randomly-planned couple of initiatives into a well-organized department with specific goals that we need to hit and a season that we can plan ahead for, as much as is possible since we work in sports."
Creating a solid core of programs has been no mean feat.   Following the 2005 lockout, the department disappeared completely.  By the time Hodding joined the organisation five years ago, there had been a few components restored, but the  roster of initiatives the club sponsors now, ranging from fan education experiences to clinics to building youth leagues.   For Hodding , the key was concentrating on creating a solid schedule that met a few key needs.
"Most of these programs were in place in some capacity before I was on-board.  These are elements that are either new or refined since I started working in the department: Women's/Beginner's Workshops, Cool Schools, Hockeymoon in Vegas, LA Kings Inline Series, Summer & Specialty Clinics, Kings Assist & Season ticket Fundraisers."
The Women's hockey workshops proved to be a revelation for everyone involved, including Ms. Hodding, "My first Women's Workshop was huge learning experience.  I had never ordered full sets of equipment, personalized jerseys and socks, reserved meeting spaces at Staples Center, and I had never ice skated before.  We had 50 women in the workshop, ranging from 6 to 62 years old!"
The last two NHL drafts have proven that Southern California hockey is gaining respect as a source of talent for the upper echelons of professional play.  As interest in the game continues to grow and Hodding's programs for the Kings expand, it is quite possible that a woman who rocks a Lady Kings sweater might one day lift Lord Stanley's Silverware.   (continued)
page one / page two / page three
Jas Faulkner is a minimally socialised writer and artist who lives and works in Nashville, Tennessee. She hearts her attitude problem.