This article was originally published in May, 2012.
Character.
It was supposed to be the centerpiece of Mike Gillis' tenure in Vancouver. It's what deterred Gillis from selecting the talented, but unpredictable, Kyle Beach with the 10th pick at the 2008 NHL Entry Draft. It's what led him to an 18-year-old playmaker named Cody Hodgson. If Gillis intended to build an organization around character, the draft was his first opportunity to lay the foundation. Hodgson was a fitting first step.
The Beginning of Cody Hodgson's Career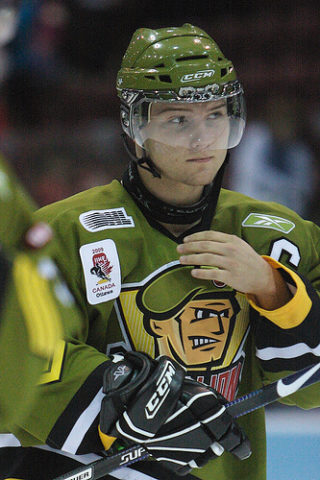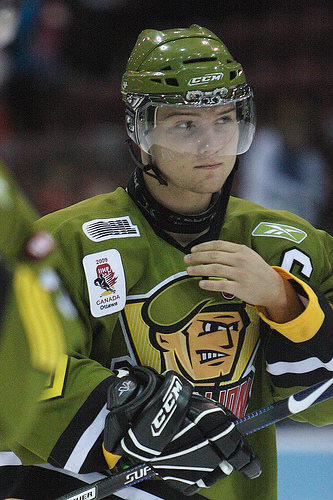 What Hodgson lacked in speed and power, he made up for in vision and intelligence. In 2004, he captained the Toronto Jr. Canadiens to an Ontario provincial championship.  In 2008, he captained Canada to a gold medal at the U18 World Championships. Later that year, he was awarded the captaincy of the OHL's Brampton Battalion. In 2009, he was the alternate captain on Canada's gold medal winning World Junior squad. Hodgson exuded leadership, accountability and character. In short, he symbolized the new direction of the Canucks organization.
But somehow, everything changed.
On April 24, Mike Gillis told Vancouver media that over the past three seasons, he'd spent more time dealing with Hodgson than every other Canuck combined. A general manger who preaches patience and logic had finally decided that Hodgson was more trouble than he was worth.
And maybe Gillis had a point.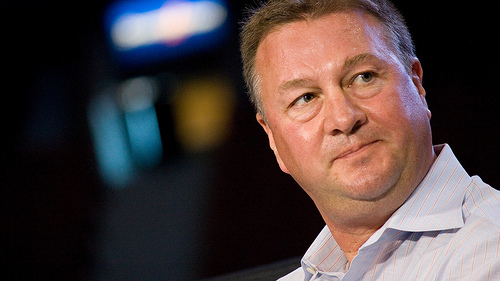 It's been suggested that Hodgson's father is overly involved in his son's career. It's also been reported that Ritch Winter (Hodgson's agent) became a nuisance with his repeated demands for increased ice-time. It's even been rumoured that Hodgson, at least once, actually asked management for a trade. If these reports are true, the Canucks' frustrations were not unreasonable. In fact, they may have been justified.
But that's only part of the story.
The Canucks and Cody Hodgson's Injury
In their dealings with Hodgson, the Canucks were certainly not blameless. And in that sense, the dissatisfaction and distrust amidst Hodgson's camp may not have been unwarranted.
In the summer of 2009, Hodgson suffered a significant back injury while "twisting" under the instruction of Dave Gagner (the Canucks' director of player development). The injury would force Hodgson to miss two months of invaluable off-season training.
More importantly, the Canucks' medical staff would incorrectly diagnose the injury as a bulging disc in Hodgson's lower-back. The misdiagnosis would lead to an incorrectly prescribed treatment which would ultimately aggravate the injury. As a result, Hodgson was plagued by back pain throughout the 2009 pre-season. After his demotion to Brampton, the ailing Hodgson expressed a desire to obtain an additional medical opinion.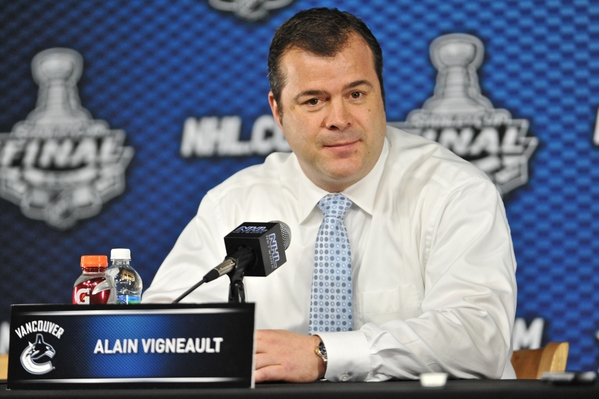 For some reason, Hodgson's actions struck a nerve with Canucks coach Alain Vigneault. In October 2009, Vigneault publicly suggested that Hodgson's desire for further examination was an attempt to shift the blame after a poor pre-season. In other words, Hodgson was refusing to accept responsibility for his play.
A year later, an MRI would finally reveal the source of Hodgson's discomfort. The Canucks' prior diagnosis and treatment of a bulging disc had been incorrect. Hodgson was actually suffering from a muscle strain in his lower-back.
Maybe he wasn't trying to shift the blame, after all.
Cody Hodgson Back to the Lineup
But Hodgson never called out Vigneault or the Canucks' organization. Instead, true to his character, he persevered. With the help of Gary Roberts' training program, Hodgson cracked the team's lineup for good in 2011. On February 2, 2012, he was named NHL rookie-of-the-month. After years of adversity, struggle and determination, things were finally clicking for the Canucks' blue-chipper.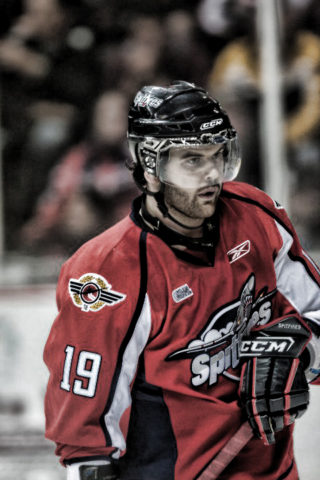 Less than a month later, Gillis' character draft pick was gone. On February 27th, Hodgson was sent to Buffalo for gritty forward Zack Kassian. Ironically, earlier that day, Hodgson's teammates had playfully taped a "C" onto his practice sweater.
So what kind of character were the Canucks getting in return?
In December 2009, during his only notable captaincy, Kassian was suspended by the Peterborough Petes for breaking curfew. Shortly thereafter, he was traded to the Windsor Spitfires. In January 2010, Kassian was suspended 20 games by the OHL after a targeted headshot to Barrie forward Matt Kennedy. Four months later, Kassian was arrested and charged with assault after a bar fight in Windsor. Though the charges were eventually dropped (in exchange for community service, a donation to charity and compensation to the victim), the related issues with US customs threatened to derail Kassian's budding career.
Not exactly the poster-boy for a team building around character.
Mike Gillis and Cody Hodgson
And that brings us back to Gillis. Immediately after the trade, the Canucks' GM declared that issues related to Hodgson would remain internal. When media reports surfaced that Hodgson was unhappy and wanted out, Gillis refused to comment. It was classy. It showed character.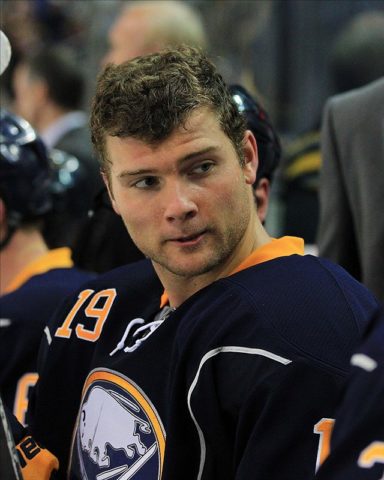 But when the two-time Presidents' Trophy winners were bounced from the post-season after five games, Gillis found himself on the hot seat. And, for some reason, he decided the trade was no longer an internal matter. Rather than accept criticism for a possible misevaluation (and a player that ended the post-season as a healthy scratch), Gillis publicly buried Hodgson.  He painted the 22-year-old as an unhappy, ungrateful diva. In terms of Gillis' character, it spoke volumes.
Ultimately, the one voice missing from this debate is that of Hodgson. In the aftermath of the deal, the Sabres forward has had countless opportunities to address or clarify the rumors. Instead, he's eaten the criticism and quietly taken the high road.
The same cannot be said for Mike Gillis, Ritch Winter or Gary Roberts. In fact, by addressing the issue, all three have damaged their public image in some way. In that sense, they could probably all learn something from Hodgson.
Maybe the kid's character did come as advertised, after all.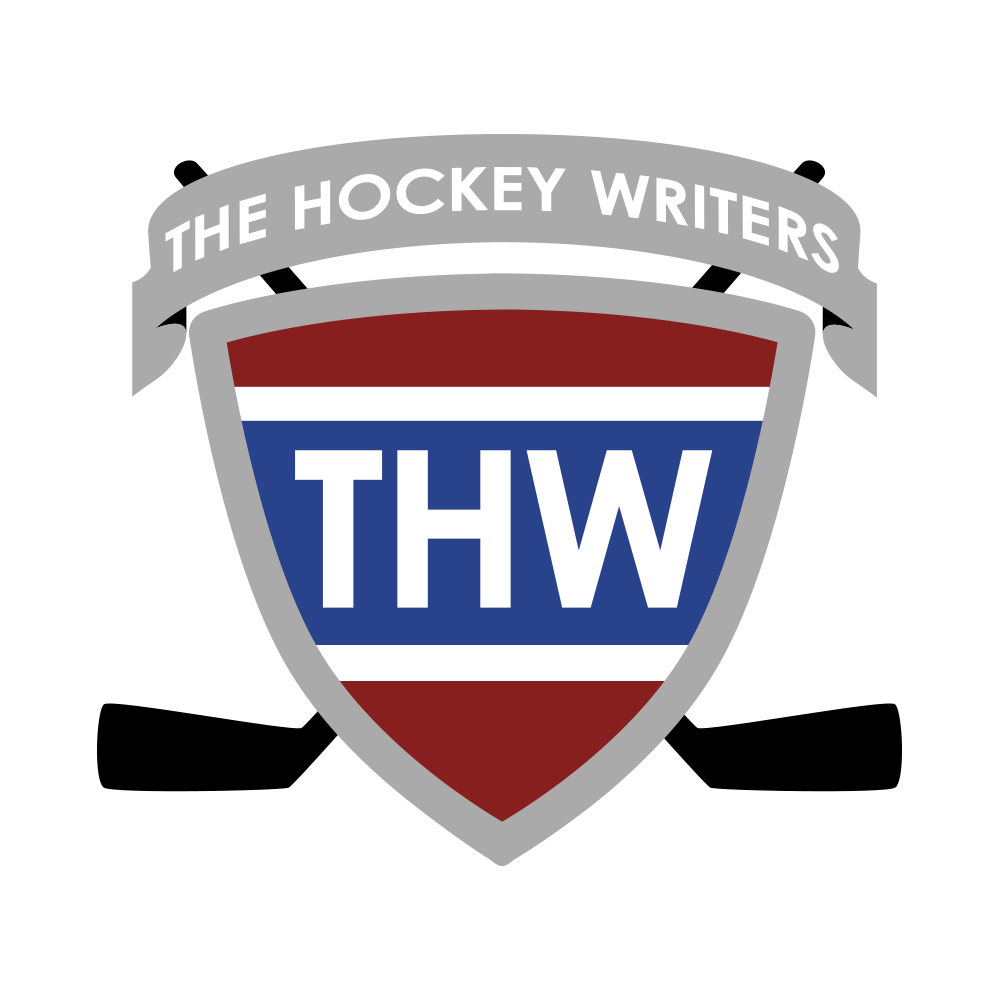 The Hockey Writers is:
1) A top-tier hockey media company delivering a top-notch, in-depth look at the NHL
2) A collective of some of the best hockey writers anywhere
3) A multimedia provider with daily podcasts and YouTube shows
4) Well-respected and widely-cited NHL prospect and draft resource