The Edmonton Oilers took on Zack Kassian as a reclamation project in 2015 when they trade aging goaltender Ben Scrivens to Montreal for a Kassian, who had, at that point, almost worked himself out of the NHL. Kassian had all sorts of off-ice issues, headlined by a car accident that made the winger re-think his life and how he wanted to be remembered as a hockey player.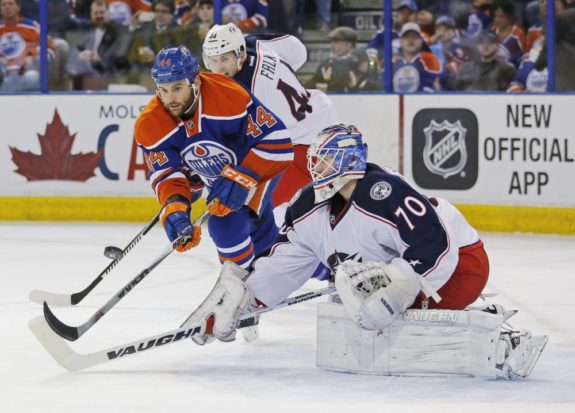 Ready to re-prove his standing as a legit player in the NHL, he came to Edmonton with a new attitude and a willingness to do right by the organization willing to give him one more chance. He did just that, playing in 36 games, scoring three goals and five assists and providing some much-needed size and grit to an Oilers team that was getting pushed around the Pacific Division.
In 2016-17, Kassian came on even stronger, being an on-ice leader, providing key depth minutes for the team and often getting a look in the top-six. He was reliable, less prone to taking silly penalties and scored seven goals and 17 assists for 24 points in 79 games. He was a key factor in many of the Oilers wins and his three goals in the postseason helped the team move into the second round of the playoffs. If not for three goals that were called back by referees, he would have had 10 goals which is nice production for a bottom-six forward known more to stir the pot than providing offense.
Kassian had no desire to play anywhere else. "I'm looking for this to be my last stop," Kassian said during the team's Celebrity Pro-Am golf event. "I want to sign long-term here eventually."
The Kassian Deal
Kassian was rewarded for all of his hard work with a three-year extension worth $5.85 million. A player who just one summer ago wasn't sure if he'd be returning to the team will now be an Oiler for the next three seasons.
Zack Kassian has agreed to terms with EDM on a three-year deal worth a total of $5.85M.

— Bob McKenzie (@TSNBobMcKenzie) June 26, 2017
The Oilers Future
A key component to this deal is the flexibility it provides the Oilers. Kassian is a moveable piece of the roster. He can be played in multiple situations and on different lines. He has the skill to play a more limited top-six role but is gritty and nasty enough to address that area in the bottom-six. His cap hit at $1.95 million also helps an Oiler organization who will need to closely watch the type of contracts they hand out to depth players.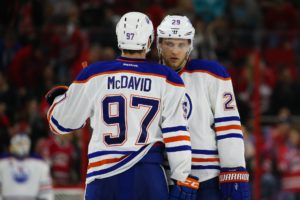 Connor McDavid and Leon Draisaitl are about to get big raises. In a cap NHL, when you have two star players making a large portion of the teams allocated salary, depth players at valued deals are extremely important. Kassian's deal provides that.
So too, talent with the skill of McDavid and Draisaitl will like the idea of having a player like Kassian still with the club and patrolling the ice alongside players like Milan Lucic and Darnell Nurse.