Montreal Canadiens prospect Martin Reway is a former fourth round pick from the 2013 NHL Entry Draft. He was selected by general manager Marc Bergevin & Co. due to his speed and skill. The player lacks size, being only 5 feet 8 inches and approximately 170 pounds. Is he an NHL caliber player right now? No. Can he progress into one some day? Possibly.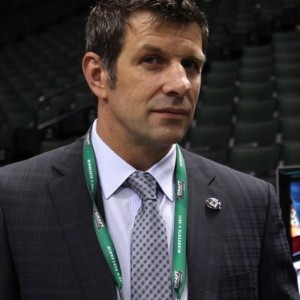 The issue with Reway is not talent, as he possesses ample skill. The problem holding this player back is the same issue that has been providing obstacles for him throughout his entire hockey career thus far. Simply put, he has an attitude problem. There's no hiding it. Traits of cockiness, arrogance and self-centred behaviour are far too evident with this young man. He refuses to develop in the AHL with the St. John's Ice Caps and is insistent that he should be playing in the NHL already.
https://twitter.com/JbTHW_/status/659137006035955713
Bad History
The Canadiens are a stubborn bunch when it comes to progressing their prospects through the ranks into their NHL roster, but Reway is only making it harder on himself by refusing to play hockey in North America (unless it is for the NHL club). It would be simple to blame this on the Canadiens, seeing how their over-patient ways with prospects have had negative outcomes in the past (ie. Tinordi, Galchenyuk, etc.). But in this case, Reway is also to blame.
This me-first attitude has been evident with Reway for years. In junior, the young Slovakian player demanded a trade out of the QMJHL's Gatineau hockey club after a dispute with the coach. He then moved back to Europe to play for Sparta of the Czech league. A dispute with the coach there led to Reway refusing to report to their minor league team after being assigned. Once again, he demanded a trade. He was then transferred to the Swiss-A League.
https://twitter.com/JbTHW_/status/670269919624355840
The player is barely 21-years old and seems to believe that he is on top of the world, demanding trades left and right. This player has proven to be a virus to any team he plays on. He doesn't realize that it is a privilege to play in the NHL.
Here is an image he posted to his Instagram account after news broke of John Drouin demanding a trade out of Tampa Bay: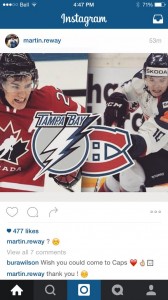 The post has since been deleted, but the message is quite clear. He wants out of Montreal. For him to post this so publicly makes me feel as if he has already gone to the Canadiens and formally requested a trade. It wouldn't be surprising. If the Canadiens were smart, they'd grant his wish. It is known that at least one other NHL team is interested in Reway. The Habs hold his rights until June 2017. If they don't trade him this summer, there is a good chance that he will sign with another team and Montreal will receive nothing in return.
It's a shame, but the truth is that the talent level does not outweigh the negative attitude. He is such an exciting player to watch and could possibly prove to be a valuable asset to an NHL team at some point in time, but at 21-years old, he still hasn't grown up. It would not be wise to include this type of player in your locker room. The Canadiens should trade him and let him become another team's problem to deal with. Montreal needs to cut their losses with Reway. I'm betting they can get even higher than a fourth round pick in return for him too.
Trading Reway would be the smartest thing for this hockey club, and it needs to happen this offseason, at the latest.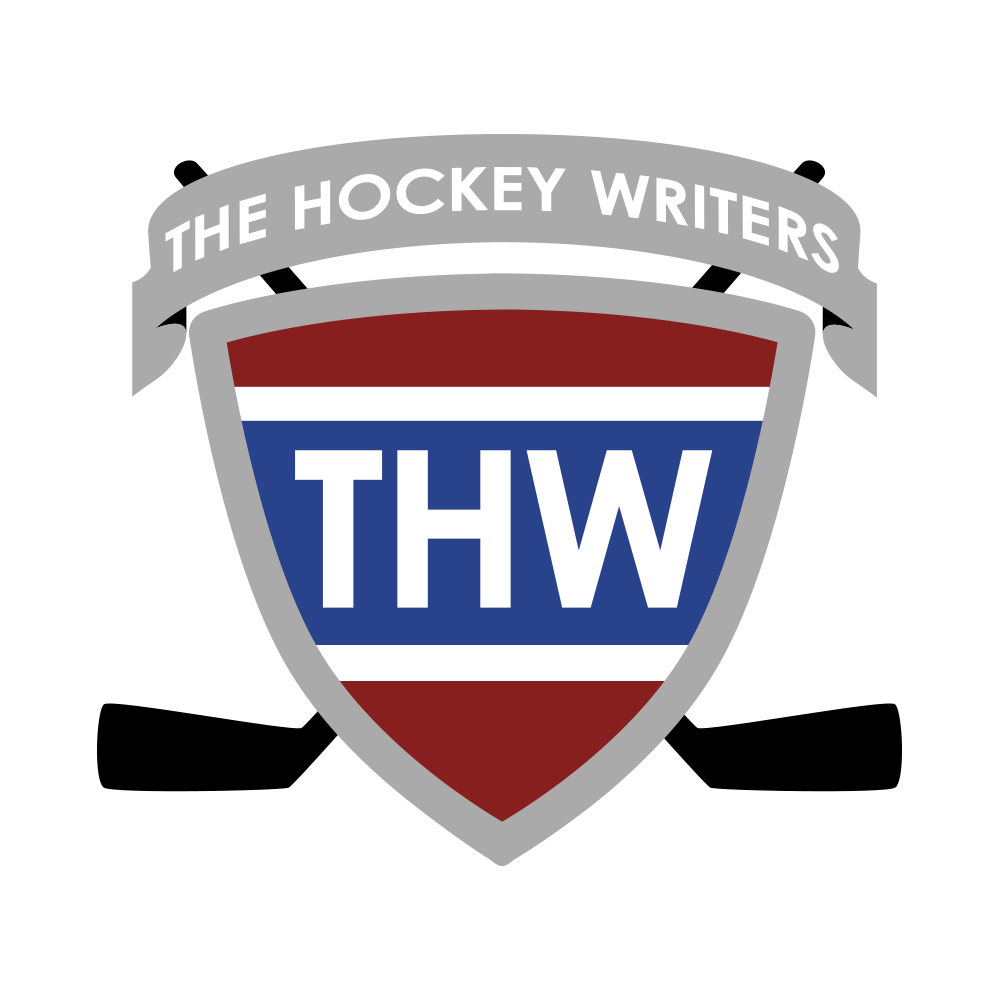 The Hockey Writers is:
1) A top-tier hockey media company delivering a top-notch, in-depth look at the NHL
2) A collective of some of the best hockey writers anywhere
3) A multimedia provider with daily podcasts and YouTube shows
4) Well-respected and widely-cited NHL prospect and draft resource