The NHL Entry Draft is eagerly anticipated every year by hockey fans anxious to see where "the next one" will end up.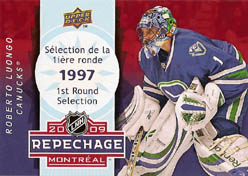 Collector anticipation, understandably, is just as high for these new names, but there's a little extra anticipation for those headed to the annual graduation day – a new NHL Draft set will be available.
Draft day card sets have become quite common over the years, dating back to the early 1990s when Classic issued a series of its prospect cards, crediting players like Radek Bonk as being chosen by any number of teams. The speculative nature of these cards was unique and made for a fun souvenir of the day.
In more recent times, companies have taken the opportunity to commemorate past draft success stories. Virtually every company has taken a turn at the NHL EntryDraft in doing a promotion or two.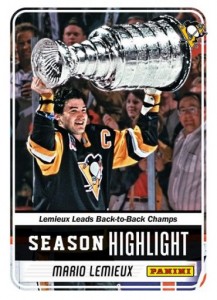 While the cards rarely translate to large hobby dollars, they make for an interesting case study. If you can't get to that year's draft and you're a big time player collector, you're going to do what you can to get the set. Online trading boards tend to light up soon after a draft as hobbyists go after the scraps available while the larger population of the host city mainly saves them as souvenirs.
Panini recently announced its set for this year's NHL Entry Draft – a seven card series dedicated to the hometown Pittsburgh Penguins. Cards available will include Mario Lemieux and Sidney Crosby. Upper Deck's entry (pardon the pun) should be announced later this week.
Jon Waldman has written about hockey for several publications over his decade-long journalism career, including The Hockey News, The Toronto Sun and Winnipeg Men Magazine. A graduate of Ryerson University's journalism program, Jon is working on his first book on the history of hockey, to go along with two other books he has published since 2009.