You've got to feel for the sportscasters who will have to sit around for eight hours on deadline day to announce no trades. 
Jaromir Jagr has been traded to the Florida Panthers. [Puck Daddy]
Apparently there was a fight in the Blackhawks locker room. [Bar Stool Sports]
Really love watching Andrew Hammond play right now. [Hamilton Spectator]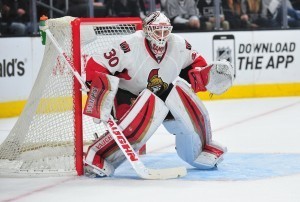 Daniel Winnik was a good addition, but the Penguins shouldn't be done there. [Trib Live]
The Leafs did well on the return for Winnik. [Globe and Mail]
And now for the real trade stunner of the day, a team actually took on David Clarkson's contract. Voluntarily. [CTV]
A few of the guys the Leafs should consider as their next head coach. [CBC]
The Flames are being tight-lipped on the status of Mark Giordano. [Calgary Sun]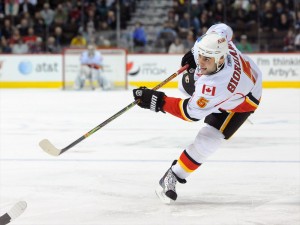 Anthony Duclair had a better time in the NHL than he's having now. [QMJHL]
Fans weigh in on what the Canucks should aim for at the trade deadline. [Canucks Army]
The Oilers losing culture is to blame for players not wanting to go to Edmonton, not the actual city. [Edmonton Journal]
Ilya Bryzgalov's second tenure with the Ducks is officially over. [The Score]
And finally, Eric Lindros is suing a referee. [CJAD]
Marcy, a former hockey player, is a hockey correspondent on CTV News and TSN radio. She began her career as a Sports Journalist in 2009 and has been part of The Hockey Writers since 2010, where she is currently a senior writer and editor.