Now that the Maple Leafs are without a head coach, the rumors of Mike Babcock to Toronto are in full force. If he indeed is looking for eight million dollars a season, the Red Wings likely won't pay, and he'll be free to go where he chooses. But let's pump the breaks on this for a second. I don't want to take away from what Babcock has done in his coaching career. He is a great coach. But what the Wings have accomplished over the past 24 years is so much more than just coaching. The scouts that continue to find gems in the late rounds of the draft; the developmental system in the minors; the ability to continually build a playoff contender; and the management in general. Yes, coaching is part of that, but the way that some teams view Babcock as their knight in shining armor is a little far-fetched.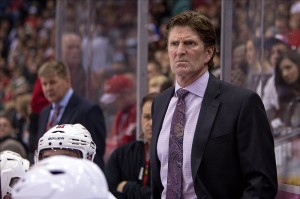 Babcock has one Stanley Cup ring. So does John Tortorella, Randy Carlyle and Dan Bylsma, all of whom are unemployed. The way he is deemed as a savior is likely giving one man too much credit for what has been a very smart and shrewd organization, even before Mike Babcock arrived on the scene. I don't like to use the word overrated, but the way that some fans see him as the final missing piece of the puzzle are setting themselves up for possible disappointment. His Olympic glory is a big part of his reputation, but a lot of credit also needs to go to the players. Both victories were team efforts. Yes, he had to manage a lot of stars and ego's, but can you really say coaching is the reason Canada won those medals?
If Babcock went to a team like Toronto, or Buffalo, it wouldn't turn them into an automatic contender. His presence won't magically speed up the rebuild. And let's not forget a very important detail: how many times do coaches of rebuilding teams actually get to see the fruit of their work? They're usually fired before then. If you bring in Babcock to a situation in which you know he won't win, you're essentially tying yourself to a coach for as long as it takes to win, because you can't bring in a big-name coach like Mike Babcock and then fire him after a couple years when the rebuild isn't working. Most GM's need to have to coach to blame. The guy behind the bench is the easiest scapegoat.
Honestly, I don't even know why he would want to sign a big contract with a team he knows is going to lose a lot. I could see him with a team like the Flyers, who have a solid core and just need a little bit of tweaking. At the end of the day, Mike Babcock to Toronto or Buffalo (even with the presence of Connor McDavid) just doesn't make a ton of sense. But will those teams go hard after him? Yes they will, because he carries with him a perception of winning, whether or not it's totally merited. More on the possible destinations for Mike Babcock: [Tip of the Tower]
After cleaning house, Brendan Shanahan spoke to the media. Will things finally begin to change in Leaf land? [Globe and Mail] and [Toronto Sun]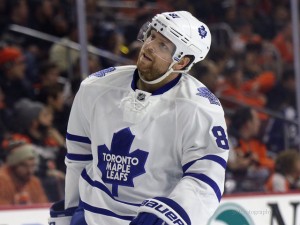 Has another coaching candidate emerged for Toronto? [Leafs Nation]
Jamie Benn won the scoring title despite dealing with a significant injury. Makes the accomplishment all the more impressive. [Bleacher Report]
Fancy stats suggest the Penguins have a chance to beat the Rangers. But they won't. [Pens Labyrinth], [Pensburgh] and [Post Gazette]
Max Pacioretty was on the ice for practice. But should he be? [Montreal Gazette]
Dustin Brown talks about the state of the Kings. [Mayors Manor]
Are the Blackhawks rushing Patrick Kane back into the lineup? [For the Win]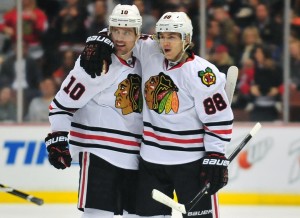 A lot of decisions await the San Jose Sharks. [Today's Slap Shot]
The Oilers have re-signed Nail Yakupov to a bridge deal. [Edmonton Journal]
Would Dion Phaneuf be a trade target for Edmonton? [Oil on Whyte]
Craig MacTavish held a press conference today. It went pretty much as you'd expect. [CBC]
Is there a goalie controversy in Vancouver? Because that's never happened before. [Canucks Army]
And finally, does Winnipeg have a magical playoff run in them? [Jets Nation]
Marcy, a former hockey player, is a hockey correspondent on CTV News and TSN radio. She began her career as a Sports Journalist in 2009 and has been part of The Hockey Writers since 2010, where she is currently a senior writer and editor.