We've all been talking about the Connor McDavid injury for well over a week now. We've discussed the impact this play has on the game – losing one of its new stars. We've chatted about the possible fantasy impact on McDavid owners and the play of his linemates.
But until recently, there really hasn't been a lot of discussion surrounding what actually led to the injury.
However, on the weekend the often outspoken host of Hockey Night in Canada took that step towards discussing possible intent on the Flyers' side of the incident. Arguably one of the most popular (or unpopular) duos in hockey broadcasting, Don Cherry and Ron MacLean took a few seconds to gander over the play.
Now, before we get to watching the HNIC segment, Cherry is well-known for his Hockey Night rants. He's always stuck by his word and backed up his opinion with video or numeric proof. While his opinions can be unpopular at times, a differing stance is not meant to take anything away from the respected reputation that precedes the television host.
With that being said, MacLean quietly allowed Cherry to share his opinion on the McDavid injury and it didn't take long for social media to erupt following the segment.
Was There Intent?
Like anyone, I find it hard to see a potential superstar lose out on what should have been a successful rookie season – likely a Calder trophy winning campaign. But to argue that the Flyers intended to drive McDavid into the boards, I'm not sure I buy it.
I understand that the respect for the 'superstar' isn't the same as it was in the Gretzky days. Today's stars get hit and they're often hit hard. But players realize how important these top guys are to the game. It makes it hard to believe that they are intentionally looking to sideline players like McDavid.
While the result was more unfortunate for the Oilers and their young phenom, the landing by the Flyers defensemen – Michael Del Zotto and Brandon Manning – suggest they had no intention of taking McDavid that hard into the boards let alone go in themselves.
However, for those who haven't seen the play, let's take another look.
Yes, Manning had his hand on the side of McDavid and tried to steer him slightly away from the net. But isn't that his job?
Sure, Del Zotto came in to hit McDavid as he approached the net. While McDavid was – unfortunately – on his way down, is that not what Del Zotto is paid to do?
Manning's reaction alone should point to his lack of intent to injure this year's first overall pick – kneeling over the injured McDavid making sure he would be able to get up. But as Cherry says, you can't exactly prove intent or – in this case – the lack of intent. That's just how I see it.
Cherry: Raising Eyebrows, But Relax
Now don't get me wrong. I'm a fan of Hockey Night in Canada. I enjoy the tradition that comes with watching on a Saturday night or during the playoffs. But does an opinion of this magnitude hurt the program rather than help it?
After all it's an opinion. And in today's social media driven world, opinions are simply a second by second occurrence.
Known for being outspoken on the iconic program, should it come as a surprise that Cherry raised eyebrows with his most recent belief? He's an old school hockey mind – one that believes in the protection of the game's top players.
Maybe that's why he's so quick to jump to the defence of McDavid. Maybe he sees something that others don't. While I share the opinion of the masses, that the McDavid injury is simply an unfortunate result of numerous unlucky events, I don't believe that Cherry should be publicly crucified for sharing his opinion. After all, like the Flyers defensemen, Cherry was simply doing his job.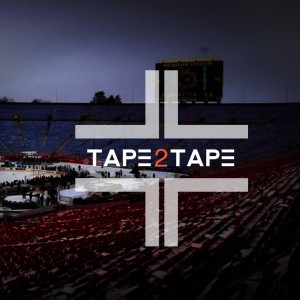 Have some thoughts about this week's column? Let me know on Twitter at @AndrewGForbes or @Tape2TapeTHW.
Tape2Tape is a column looking at some of the biggest stories from around the world of hockey. Discussing different topics, it focuses on delivering some opinion to hockey's biggest fans. Whether you agree or disagree, writer Andrew Forbes would love to hear what you have to say.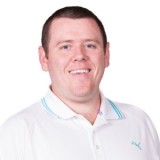 Andrew is in his 8th year reporting for The Hockey Writers covering the Toronto Maple Leafs. He began his broadcasting with CBC's Hockey Night in Canada team as well as being part of their coverage of the 2014 Winter Olympic Games in Sochi. He's the former play-by-play voice of the London Jr. Knights for Rogers TV and currently hosts the Sticks in the 6ix podcast. You can follow him on Twitter at @AndrewGForbes.