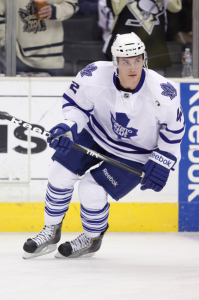 All across the north, July 1 is known nationally as Canada Day. But to hockey fans, July 1 is more than just Canada Day; it signals the beginning of the NHL's free agency period.
Nowhere do people become more excited for July 1 than in Toronto, where fans of the Maple Leafs glue themselves to computers and televisions waiting to read and hear about the latest rumours and transactions involving their beloved team. The beginning of free agency isn't the only time that Leafs fans often find themselves this way, though.
The NHL's trade deadline is quickly approaching. In fact, it's just over two weeks away. This is generally the time of year that Maple Leafs general manager Brian Burke likes to pull the trigger on a trade or two, avoiding the craziness of deadline day. Based on that fact alone, and rightfully so, people are beginning to frantically break down the Leafs' roster and those of other team's to determine potential moves.
On the other hand, others hold the opinion that the Leafs shouldn't bother trading anything or anybody and that they should wait until the off-season when free agency begins.
The Toronto Maple Leafs are in an interesting situation. They currently have limited cap space (just over $1.5 million according to Cap Geek), yet aren't one of the top teams in the Eastern Conference and covet a big, point-producing centre to round out their top line with Phil Kessel and Joffrey Lupul. Simply put, that type of centre is something that the Maple Leafs need if they are ever going to become one of the top-tier teams in the league.
The plan sounds easy: Go out into the market─trade or free agency─and make some sort of move that's going to bring what you need to your team. It isn't all that simple, though.
The market for a big centre who can score is currently extremely limited; Jeff Carter of the Columbus Blue Jackets and Ryan Getzlaf of the Anaheim Ducks are really the only two names that have been mentioned in trade talks involving any teams. While Carter is likely to find himself wearing a new uniform in the not-too-distant future, it doesn't appear as though Getzlaf will be going anywhere.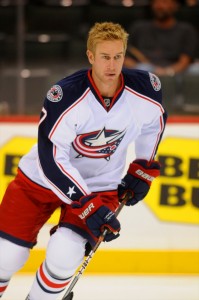 That brings us to free agency. The only problem is that this summer's free agent class isn't expected to be very deep. Assuming at least two of Zach Parise (New Jersey), Nicklas Lidstrom (Detroit) and Alexander Semin (Washington) re-sign with the team they currently play for, there will only be one big fish on the market. And no matter what, that big fish won't be the centreman that the Leafs are currently looking for.
You will not be able to find a better reason as to why the Leafs cannot wait until July 1, unless that means they will make an off-season trade post-Entry Draft, in order to acquire the top-tier centreman that they need. So what can the Leafs do?
When looking at the Maple Leafs' roster, what most people don't realize is just how many trade options the team actually has. Let's not try to stir the pot here─you are certainly not reading an article written by a hockey insider─but the Maple Leafs have a lot more trade bait than some may think.
Tyler Bozak, Tim Connolly, Clarke MacArthur, Mike Komisarek and Nikolai Kulemin are just a few names that have been thrown around in trade rumours. All could potentially bring the big centre the Leafs are looking for to town if packaged with a prospect or two, which the Leafs have plenty of.
Let's go back to Jeff Carter and Ryan Getzlaf. It's believed that the price to acquire either one of the two includes a roster player, a prospect or two and a few draft picks. Without doubt, that can certainly be shifted around a little. The only question is, how much shifting could be done?
Then again, that really is a question that sums up what the Leafs' 2012 off-season is expected to be like.
Twitter: @LukasHardonk | Email: lukas.hardonk@gmail.com | Lukas' archive
For every Leafs article on THW, follow @THW_MapleLeafs on Twitter.