A public fantasy hockey pool is nothing like a private league. There's no interaction between GMs; trades are non-existent and there are fewer messages on the league board than Scott Clemmensen appearances this season. Besides the live draft, you're more or less competing in a fantasy simulator.
The best feature in a private league is undoubtedly the trash talk. Sure, GMs are still able to spread the hate in public leagues, but it isn't as meaningful since you can't see the effects of your verbal assaults on your opponent, as they're anonymous. You're more likely to be ignored, or just labeled as the league's ass.
Rattle Your Fantasy Hockey Opponents at Just the Right Time
The importance of smack talk completely reverses in a league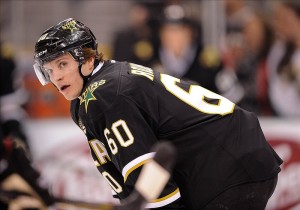 set up with friends/enemies. Adding unnecessary sideline chirps when your team is up (or some agressive smack talk when you're getting whooped) adds another level of depth in fantasy hockey, where the mind games can throw off your opponent. Like an armchair version of Antoine Roussel, rattling your opponents at the right time can get under their skin, and maybe they make some questionable starts, benchings, adds or drops, because you're in their head and got them all insecure.
There are some methods of heckling that are more effective than others, and a right and wrong way to go about chirping, even if they are your pals. Here are some tips on how to enrage your league – and don't worry, these can be used whatever your position is in the league. It'll probably be funnier if you're a bottom feeder in fact.
---
1.  Don't chirp too early – wait until the end of the matchup.
This applies to H2H fantasy leagues, where you matchup with a new contender in your league every week. One of the most common rookie mistakes is yapping too early in the week. If your team is up huge on Tuesday or Wednesday, keep your composure and restrain your verbal trashing for a Sunday storm. A lot can change over the week, and you could end up losing over the weekend. Then you'll look like a fool, and open yourself to counter-chirps after you couldn't back up what you said. So even if your lead is insurmountable by Friday night, wait a few days, and unleash the tirade.
Another point to keep in mind when heckling too early is angering the hockey gods. The hockey gods giveth, the hockey gods taketh, even in fantasy hockey. The best example I can give is an anecdote from this season in my league where an unruly GM had his team smote by the puck gods. I had an early season matchup with this GM in question – he was 2nd, I was 7th in our 12-team league. Before a game was even played in our H2H matchup, he sent me a quick message: "Looks like you need a big week from your players. We're opposite standings this season lol." A little heckle, but unappreciated by the hockey gods nonetheless. I kept quiet, let my team do it's thing, and crushed him 9-1 that week. Since then, his team has free-fallen, where he's been continually punished by hockey's greater forces, like Edmonton all season. Now he's 7th, and I'm a point out of 2nd.
Don't tempt the hockey gods.
2.  It's the digital age – use videos, audio, pictures, and social media for surprise heckles.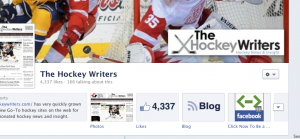 This is another tip inspired by my main fantasy league (we're ruthless, petty people). Sometimes the standard smack talk box isn't enough, and you need more than words to get under your friend's skin. So don't be afraid to throw in applicable photos, videos, or anything else humiliating from their past. Mine their Facebook or Instagram accounts for embarrassing gold, and plaster it in the new Yahoo feature to add video/audio to smack talk, and wait for salty results. Unrelated photos or videos work too, maybe in the form of memes, for example.
Again, the best example is an anecdote where I saw this method used particularly effectively. My friend had a discomforting photo off Instagram of a certain GM he had ready to go when they matched up this season. It received great applause and anger from the league and the one GM, respectively, due to the creativity and level of embarrassment in the photo. To add salt, the picture is now posted weekly in the guy's matchups, whoever he's playing.
After many traded Facebook messages, the photo has been taken down off Instagram at the request of the ashamed. That's some effective heckling right there.
Oh and to bring up Facebook, don't be afraid to throw some media or get some dialogue rolling on there, too. Not only can the public see you're better than your buddy at fantasy hockey, it opens the forums for others to get in on berating your friend's questionable lineup decisions that week.
3.  Targeting a GM's roster and transactions with your verbal garbage is a strong opener.
I've gone over when and how to heckle, so here are a few things to trash your friends about. If you don't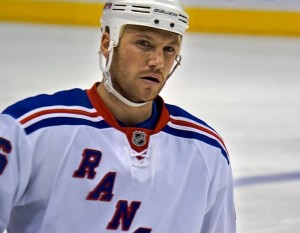 know where to start, the GM's players or recent transactions is a good conversation starter (this probably applies to real-life GMs, right?). I still remember all the 'nice pick' drive-by chirps last season when I took Claude Giroux and his horrendous start in the first round. Mocking transactions can get them second-guessing their team/lineup, which is the ultimate downfall to a team in fantasy hockey. This is a mind game that is Jedi-strong, so use it often.
Other topics to torment your friends with include recent fashion decisions, what they're doing with their life, what they did in the past, or their own hockey (in)abilities.
---
Despite all the verbal mud slinging throughout the season, remember fantasy hockey is fun and the people in your private league are your friends. I'll be the first to say heckles can cross the line, especially if you're in a longtime league with good friends. If things get too personal, it can really ruin a league's vibe and take the fun out of the NHL season. So if you're on the unlucky side of chirps from the league, don't get rattled, keep faith in your team, and wait for your fortunes to improve. Then, it'll be your turn to go all Sean Avery on them.
Freelance sports writer. Ex-intern at The Hockey News and 680 News.