We have arrived at that time of year. Teams will start getting eliminated from the postseason and postseason contention. Your favorite team will play its last game of the season at some point in the coming months. It could be in the next week. It could be in the next month. It could be deep into a playoff run. One thing is for sure.
You will care. A lot.
Maybe you're watching that final game with your family. Maybe at a bar with some friends. Maybe you aren't watching at all, but people know that you are a fan.
You're going to want to save face but it's hard. You've just watched a marathon of hockey over the past six months and it is now coming to an end. Hiding your emotions will be difficult, but I'm here to help.
Depending on which team you support, there are a myriad of ways that you can hide your disappointment and misery.
"We Weren't Supposed to be Good This Year Anyway"
Is your team nearing the end or the beginning of a rebuild? Well, this is the excuse for you.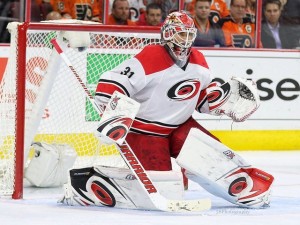 Your team wasn't supposed to compete this year. Maybe they just switched over management or the coaching staff and this was a "transition year". Or they out-performed all expectations and got eliminated late in the season or in the first-round of the playoffs (think last year's Senators).
Make no mistake about it, whatever your expectations were for your team this season, it hurts when that ride finally ends. Use this excuse to deflect the pain.
Teams this can apply to: Boston Bruins, Carolina Hurricanes, New Jersey Devils, Colorado Avalanche, Ottawa Senators, Detroit Red Wings
"Who Cares? We Just Won the Cup Anyway"
This one is rich. It often comes from a tough postseason elimination as your team did win the Stanley Cup recently. This one helps if you sell it with quite a bit of arrogance. "Congrats on beating us in the playoffs, we won last year anyway so I don't really care". "Call me when you win the Cup like we just did".
Shut up. You care. Winning the Cup the year before doesn't take the sting out of the elimination. In sports, only this year matters.
Teams this can apply to: Chicago Blackhawks, Los Angeles Kings
"We Really Needed a High Draft-Pick"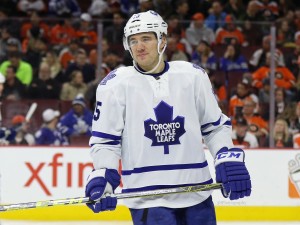 Your team has begun a rebuild and deep-down you knew they weren't going to be competitive this year. Still, there is always that hope that your team is going to overachieve and make an incredible run. Inevitably, a short six-game point streak ends and the losses start piling up and your team is out with a month left in the season. It sucks.
But when your friends come calling and ask how you're doing, don't admit your sadness. After all, you knew this was coming all along and that high draft pick is going to put you guys over the top next season! Other teams may have found success this season, but the young kids who played in your lineup are going to take that experience for many deep playoff runs in the near future. Or you might end up like the Oilers, who knows.
Teams this can apply to: Toronto Maple Leafs, Buffalo Sabres, Vancouver Canucks, Arizona Coyotes
"Chip Kelly Traded Away All of Our Good Players"
This one should change the subject altogether. Or confuse them. One of the two.
Teams this can apply to: Philadelphia Flyers
"We Wanted This So Our Coach Gets Fired"
The classic "we wanted this to happen". You're going to jump into your general manager's chair at home and discuss how good this will be for the team moving forward. After all, you know exactly what you're talking about. When a team does poorly and gets eliminated, a quick coach firing will fix the issues and that team will skyrocket up the standings. It worked when Alain Vigneault was fired from the Canucks and when Todd Richards was fired from the Blue Jackets. It truly never fails.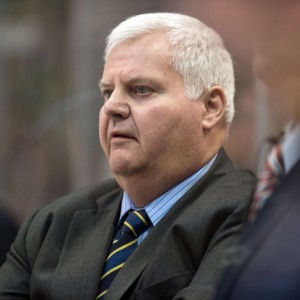 Is there a chance your team will regret firing the coach who consistently got your team to the playoffs? Most definitely.
When the St. Louis Blues fire Ken Hitchcock after this season and finish 24th next year, I'm sure their fans will be stoked that the first-round exits are finally behind them. Remember St. Louis fans, you wanted this. You have to tell them so.
Teams this can apply to: Montreal Canadiens, St. Louis Blues, Minnesota Wild (you got it done, way to go!)
"We Knew We Weren't Going to Win"
Hello, hockey-Nostradamus. You've been burned by your favorite team too many times before. You might have missed the playoffs last season with a stacked roster. You might think you're cursed in the postseason. You might think there was just too much drama surrounding your team this year. When that overtime goal went in and your team was eliminated in game seven, you knew it was going to happen all along.
It doesn't hurt if you knew it was going to happen, does it?
Teams this can apply to: Washington Capitals, Dallas Stars, Winnipeg Jets, Tampa Bay Lightning, Anaheim Ducks, Calgary Flames, San Jose Sharks
"If Luck Wasn't Involved We'd Win Every Time"
Ah yes, the Phil Hellmuth excuse. Your team is ridiculously talented but injuries and bad puck-luck has led to an early round exit. Your team was obviously superior and losing because of a few injuries certainly wasn't because your team's general manager stacked up the top-six and forgot there was the rest of the roster. If your star player missed a game in the series, this excuse will be gold for you.
Wait, your underlying numbers really were not all that good? Your PDO was actually high? Who cares, those numbers are a bunch of mumbo-jumbo anyway. You deserved to win and if there are no injuries, your team will prove it next season.
Teams this can apply to: New York Rangers, New York Islanders, Pittsburgh Penguins
"We Don't Care About Hockey Anyway"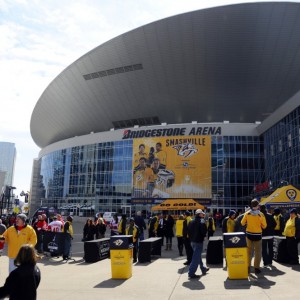 You live in a city where hockey isn't as important as other things that are going on. This bothers you because you love your team more than anything but when you go to a bar to catch the game you have to ask the bartender to change the channel. It's awful, but it provides you with a nice excuse when your team bites the dust. This one is a little more specific, so I'll break it down by team for you just in case this applies to you.
"There is so much going on in this city I don't have time for hockey" – Florida and Nashville.
"Oh, the Predators lost? I didn't even know, don't really care all that much. Who's that guy that married the famous singer? Carrie Fisher right? Is he still doing good?" – Nashville.
"I don't care about the Blue Jackets game, the Buckeyes have their spring game. THE Ohio State University man!" – Columbus.
Teams this can apply to: Florida Panthers, Nashville Predators, Columbus Blue Jackets
Well, there you have it. When your team gets eliminated in the coming weeks, you have an arsenal of excuses to let your friends know that it isn't going to affect you at all.
And no, I didn't forget the Edmonton Oilers. There are no excuses left. Accept your misery and despair.
Can't get enough hockey? Want to talk about it with our writers, and fellow fans? Join The Hockey Writers Group on Facebook today!
Jordan has been covering the Stars for The Hockey Writers since February 2015. He is originally from Iowa City, Iowa. You can follow Jordan on twitter @jordan_dix