The Carolina Hurricanes have played just three games this season due to COVID-19 concerns, but once they get back on track Thursday, they'll only have a few short months before the end of the season is in sight.
With a schedule that's both abbreviated and condensed, the offseason will be coming sooner than anticipated. And as it currently stands, the Hurricanes still seem to have no extension in place for pending restricted free agent (RFA) Andrei Svechnikov.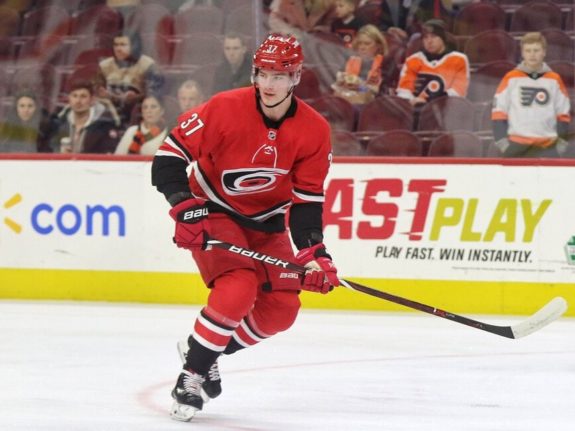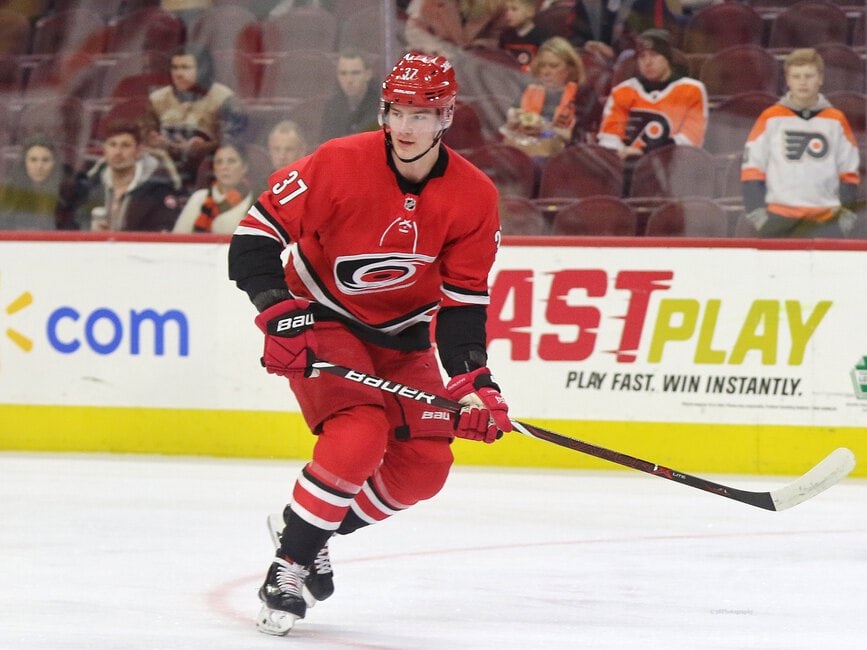 The 20-year-old Russian winger currently leads the team in goals (three) and points (five), as the Hurricanes leaped to a 2-1-0 start. In a 68-game sophomore season last year, he scored 61 points, which was just five points off the team-lead.
Svechnikov is undoubtedly on pace for an explosive year, but as the season carries on, his value only grows, which will make it more difficult to sign him to an affordable contract. So as we ponder how much Svechnikov could command on his first major contract, let's take a look at some comparables.
C Mat Barzal, New York Islanders
Signed three-year, $21 million contract in 2021
Fresh in the memory of Islanders fans, Barzal's RFA status cost him the beginning of training camp until the Islanders finally signed him to a three-year, $21 million contract on Jan. 9.
Barzal scored at a similar pace to Svechnikov last season, netting himself 60 points in 68 games, leading the Islanders in scoring. He also collected 17 points in 22 playoff games as he piloted the Islanders to the Eastern Conference Final.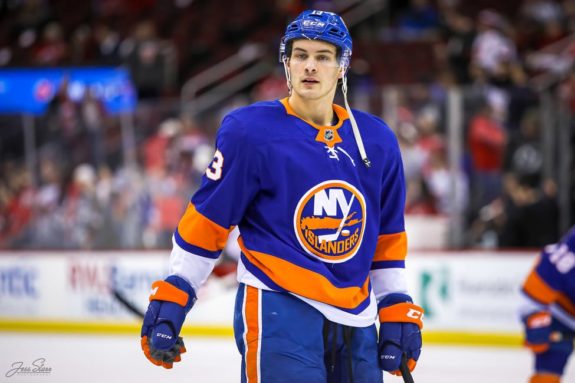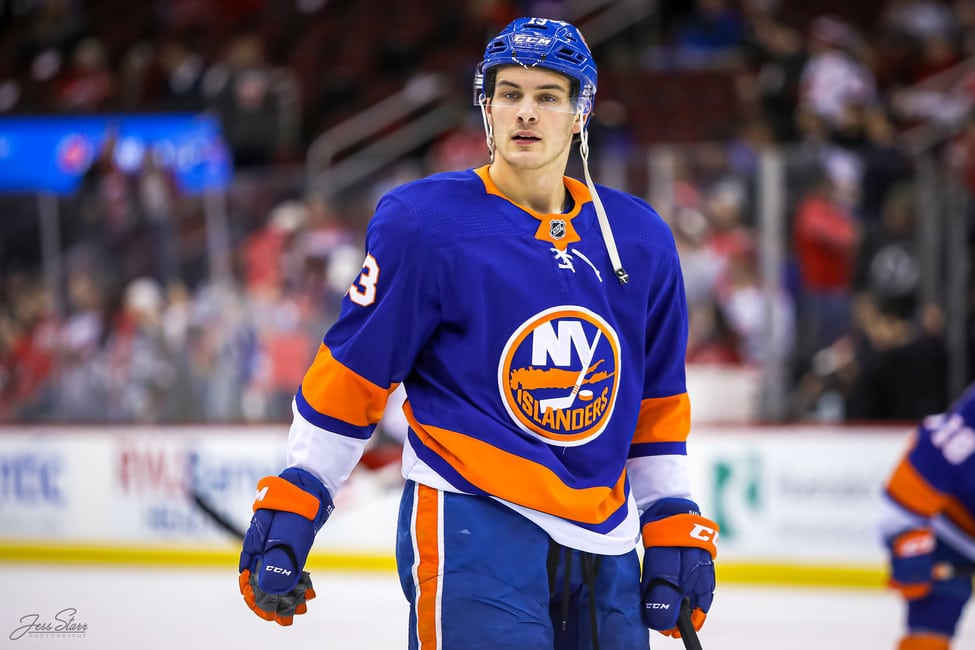 While Svechnikov is a winger, centers tend to get an extra drop in the bucket when it comes to contract negotiations. Barzal is also the team's most coveted forward and is three years Svechnikov's senior at 23 years old. He'd be more comparable to a Sebastian Aho.
Those factors, along with the stagnation of the NHL's salary cap, make a $7 million average annual value (AAV) contract like Barzal's, very much dependent on this season's performance.
LW Matthew Tkachuk, Calgary Flames
Signed three-year, $21 million contract in 2019
So let's talk wingers. Tkachuk signed an identical contract to Barzal – three years, $21 million – with the Flames in September of 2019. Tkachuk was also in a similar situation as Svechnikov is now, where he played on the top power play unit, but primarily on the second line at even strength.
Tkachuk was also coming off a stellar 2018-19 season when he inked the deal. He contributed 77 points (34 goals, 43 assists), 207 shots, and 104 hits in 80 games as the Flames finished second in the NHL with 107 points.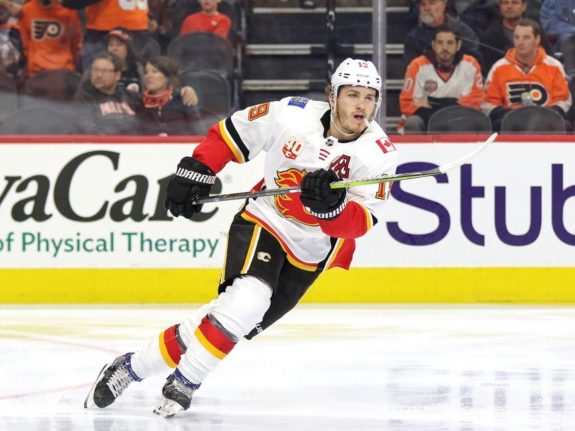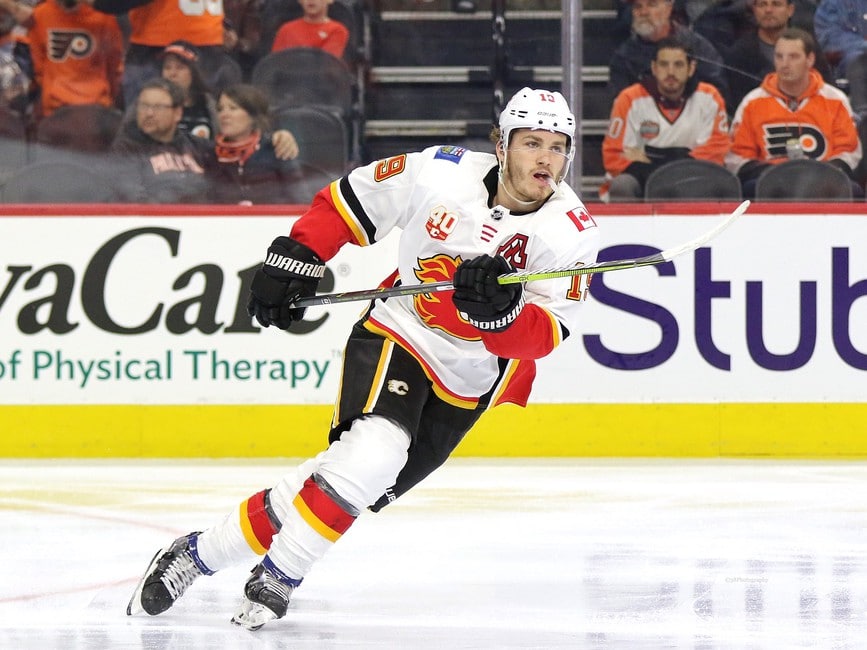 While Svechnikov isn't quite the game-changing agitator Tkachuk is every night, he does have a bite to his game that doesn't always come in players with his talent. If he hopes to earn a contract upwards of $7 million a year, he needs to prove he can drive his own line like Barzal, or be a catalyst like Tkachuk. And he's not far off from either of those labels.
LW Kyle Connor, Winnipeg Jets
Signed seven-year, $50 million contract in 2019
At the other end of the spectrum of the short-term "prove it" deals, are contracts like Connor's. He signed a massive seven-year, $50 million deal with the Jets in September 2019 after setting career-highs in goals (34) and assists (32) in 2018-19.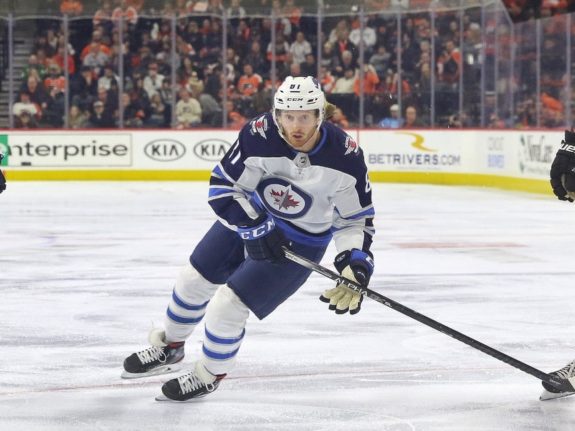 That marked the second straight 30-goal season for Connor, who took a slower path of development to the NHL than Svechnikov. Connor didn't sign his big contract until he was 22. His deal will also take him into unrestricted free agency (UFA) in 2026. For Svechnikov, anything shorter than a seven-year deal will keep him under RFA status, which is preferable for the Hurricanes.
The reason Connor draws the best comparison to Svechnikov is simply the player's commitment to the team. There's no doubt Svechnikov is adored in North Carolina by both fans and teammates, and Hurricanes' brass certainly wants to keep him around for a long time. As long as there's a mutual sense of commitment from both player and team, they'll be able to overcome any financial hurdles.
C Pierre-Luc Dubois, Columbus Blue Jackets
Signed two-year, $10 million contract in 2020
Dubois signed a two-year, $10 million extension with the Blue Jackets on Dec. 31, 2020, only to be turned over to the Jets three weeks later. It was an exchange of the 2016 second-overall pick – Patrik Laine – and the 2016 third-overall pick, Dubois.
Since Svechnikov was a second-overall pick himself in 2018, both Dubois and Laine, who both recently had signed extensions, make for good comparables.
Dubois is also a center and was the No. 1 pivot for Columbus the last two seasons. While he saw a dip in production in his contract year in 2019-20, he put on a strong showing with 10 points in 10 games in last season's playoffs. It seems like that wasn't enough to warrant a major contract, however, as his $5 million AAV, and two-year term, is the lowest among players on this list.
RW Patrik Laine, Jets
Signed two-year, $13.5 million contract in 2019
The other side of the coin, Laine, also saw a dip in production during the season before his extension. He scored just 50 points in 2018-19, after netting 44 goals and 70 points the year before. Laine, similarly to Dubois, landed a two-year contract in September of 2019 worth $6.75 million annually.
The now-Blue Jackets' right winger bears few similarities to Svechnikov, apart from their knack for scoring. Laine may be a deadlier shooter, but Svechnikov has a more complete game.
Bridge Deal vs. Long-Term Contract
The difference in comparing Svechnikov to the players on this list is he hasn't actually played out his contract year yet. Lack of consistency has plagued many players in this stage of their careers before, but Svechnikov has shown remarkable poise for a player at such a young age. And if the early goings of this season are any sign, confidence will not be an issue.
It's not uncommon for high-end players coming off their entry-level contracts to opt for short-term deals. These bridge contracts allow young players to prove they can meet, or even exceed, the expectations put on them. They're also seen as low-risk from the general manager's perspective, which can make complex negotiations, like Laine's or Dubois', easier to resolve.
However, because Svechnikov is such an important gear in the Hurricanes' machine, there may be incentive to get a long-term deal done now.
Final Verdict
As it stands, the Hurricanes will have a chunk of cap relief at the conclusion of the season. Pending UFAs include Ryan Dzingel, Brock McGinn, Jordan Martinook, James Reimer and Petr Mrazek. They all currently carry cap hits of $2 million or above.
If the Hurricanes go the long-term route, Svechnikov could net anywhere from $7-9 million per season. If the Hurricanes want to be stingier, or in the event of a serious injury or other disruption of the season, they may prefer to go with a smaller bridge deal. In that case, the Hurricanes may try to bump that number below $7 million AAV.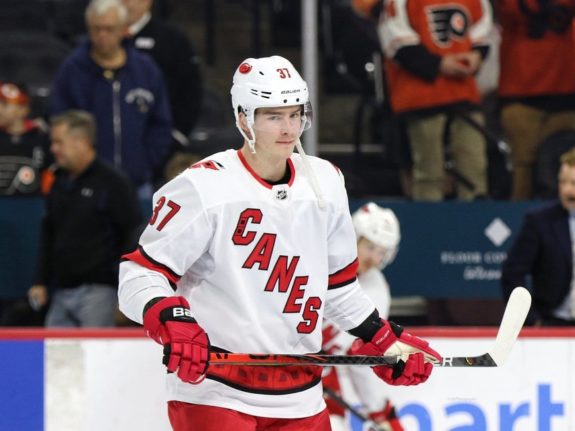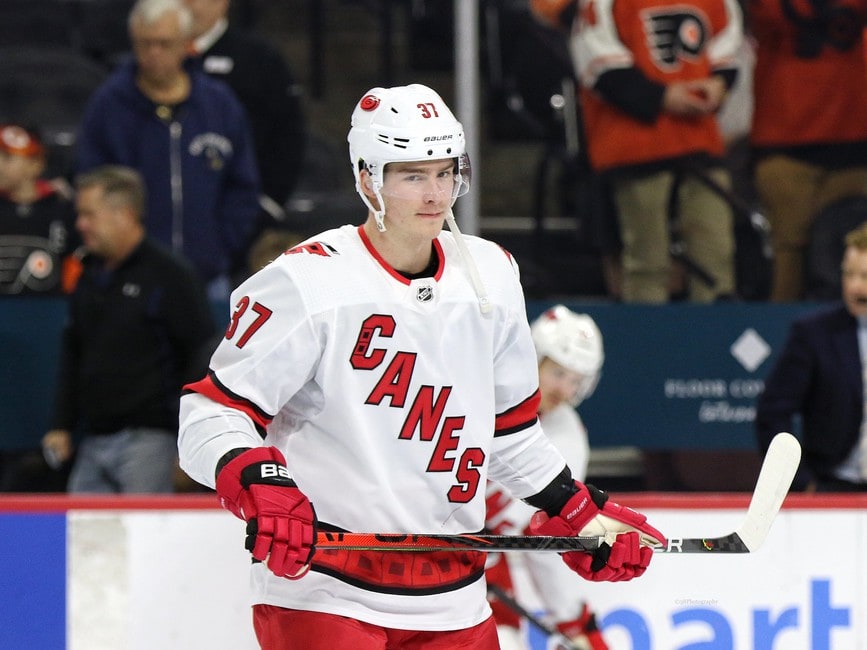 Svechnikov has all the tools needed to evolve into one of the league's top forwards. If he remains healthy throughout the season, he should easily command a contract in the neighborhood of a Barzal, Tkachuk, or Connor. The only question then, will be the term.
Signing pending UFA Dougie Hamilton will be the team's other top priority. After Hamilton and Svechnikov are locked up, it'll be up to general manager Don Waddell to decide which – if any – UFAs to retain with the remaining cap space.
The Hurricanes' only other area of concern is their goaltending. Assuming they can come to terms with Svechnikov and Hamilton, the rest of the team's core will be locked up for the next several years. That's why the events of the 2020-21 season will be so crucial for the future success of the Hurricanes' franchise.
---
---
Matt Cosman is a Sheridan College print journalism graduate from Oakville, Ontario. I've been with THW since 2019 covering the Carolina Hurricanes, one of my favorite childhood teams. When I'm not in my hockey bubble you can probably catch me jamming out on the piano or losing money at the poker tables.