It's no secret to anyone who watches the Montreal Canadiens on a regular basis that this team is struggling big time. 1-5-1 in their last seven games is a far cry from the team that was piling on the wins at the beginning of the season with a pretty firm grip on first place. But things have gone downhill since the end of November and there are several underlying problems. In my mind, the biggest thing has to be who are the Montreal Canadiens?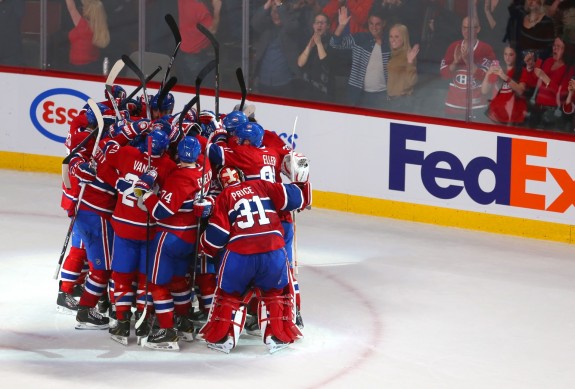 Who are they really?
When you think of the Habs, goalie Carey Price definitely pops into mind as does the flashy and ever entertaining PK Subban. Some still refer to the team as Smurfs while the diving label has been attached to this team. But as a whole, Montreal really doesn't have much of an identity. The closest they get is Canada's best chance at a Stanley Cup.  When you think of other teams around the league especially contenders, a pattern emerges. Chicago and Los Angeles are both puck possession teams with great depth that are solid in all three zones. Pittsburgh and Tampa Bay play up tempo offensive styles that best suit their abundance of offensively gifted players. Boston still has their us against the world attitude. But with Montreal, they aren't easy to label.
Conflict of styles
One of the biggest reasons why it's tough to pin down an identity for Montreal is the conflict of styles going on. Coach Therrien wants a grinding team. But when you look at the composition of Montreal's roster, the team isn't built for what Therrien wants. The team especially up front skews towards the smaller side with an emphasis on speed. The system appears to be chip and chase as well as relying on the stretch pass. Chip and chase is such an old school tactic. It has its uses but when it comes to the point where you are using it on the power play, something is awry. One thing that has been an issue for Montreal in their recent struggles has been the defence corps. The back end is too old and slow and if Subban and Andrei Markov aren't on the ice, the puck has a hard time getting up to the forwards.
When Montreal is at the top of their game, they are a good hockey team. When they have a off night, it gets ugly fast and that's a concern. It's one thing to lose games by a goal or two but when you consistently lose by three or four goals, either the system is broken or the players as a unit are not on the same page. But a constant throughout Therrien's second stint as the Habs' head coach is the over reliance on Carey Price. Stubbornly sticking with the same lines when things aren't working and relying on a system that doesn't work just makes life harder for Price. Not every team is gifted with an all world goaltender who makes the team look good and can steal a lot of games. But when Price is just good but not great, the team gets exposed really fast.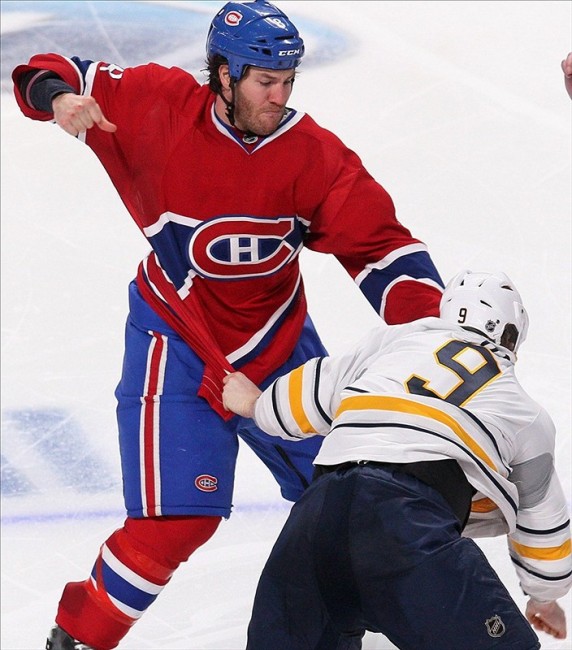 Team flaws
GM Marc Bergevin too has to recognize the flaws of this team. Since the trade for Bryan Allen, the team has been worse. Since demoting Jarred Tinordi and Nathan Beaulieu, the team has lost a step. Beaulieu in particular brought a nice dimension to the Habs' blueline with his excellent skating abilities and ability to get the puck out. Therrien's system punishes the youngsters for making mistakes but rewards the veterans for making the same bonehead plays over and over. Alexei Emelin consistently takes too many penalties and misses defensive assignments but Therrien throws him back out there. But if Beaulieu coughs up the puck trying to make a play, he gets benched. Another thought could be the team needs a captain. Most players shrug it off as no more than a symbolic gesture saying the team has a core group of leaders. But is there a deeper psychological component to having that one guy wear the captaincy?
What is the solution?
It's a little early to push the panic button in Montreal but if this team wants to contend, they have to figure what kind of team they want to be. If Therrien still insists on a team that grinds, I have trouble envisioning Bergevin changing the entire roster to fit that need. Relying on Price to win every game is not a recipe for success, certainly not in the long term grand scheme of things. This team has potential to do some good things but they need to take a step back and evaluate things. No doubt the franchise has been rocked by the loss of Jean Beliveau who embodied everything what it meant to be a Hab. Perhaps Montreal could look to the past for some inspiration. The current Habs could never replicate those dynasty teams but it never hurts looking back at the best for insight.