In Round 1 versus the Los Angeles Kings, video footage of Connor McDavid nursing what appeared to be a leg injury made the rounds on social media, and the reporter who shot the video, TSN's Ryan Rishaug, took some heat for potentially revealing a weakness that the Kings and any other potential future opponent could exploit. In the end, the Oilers got past the Kings and the McDavid story seemed to quiet down a little. But, following a bit of a clunker by the Oilers in Game 1 versus the Vegas Golden Knights, questions about McDavid's health are making the rounds again.
Related: 3 Takeaways From Oilers' Game 1 Loss to the Golden Knights
And again, it's Ryan Rishaug who is under the impression that something is hampering the Oilers' captain. In Rishaug's defense, he's not alone in his assessment. There are plenty of fans wondering if something is lingering with the dynamic superstar. The question is, if he's not 100% healthy, is McDavid hurt or is he injured?
What's the Difference Between Hurt and Injured?
While neither is ideal and the Oilers would prefer McDavid operating with a clean bill of health, flying around, pivoting and cutting, and making his opponents look foolish, there is a huge difference between being hurt and being injured. Being hurt suggests that something is bothering McDavid but it's not nearly enough to keep him out of practices or games. There's no risk that he'll have to miss time, but he's bothered. Being hurt is something that affects nearly 50% of player during the playoffs at some point.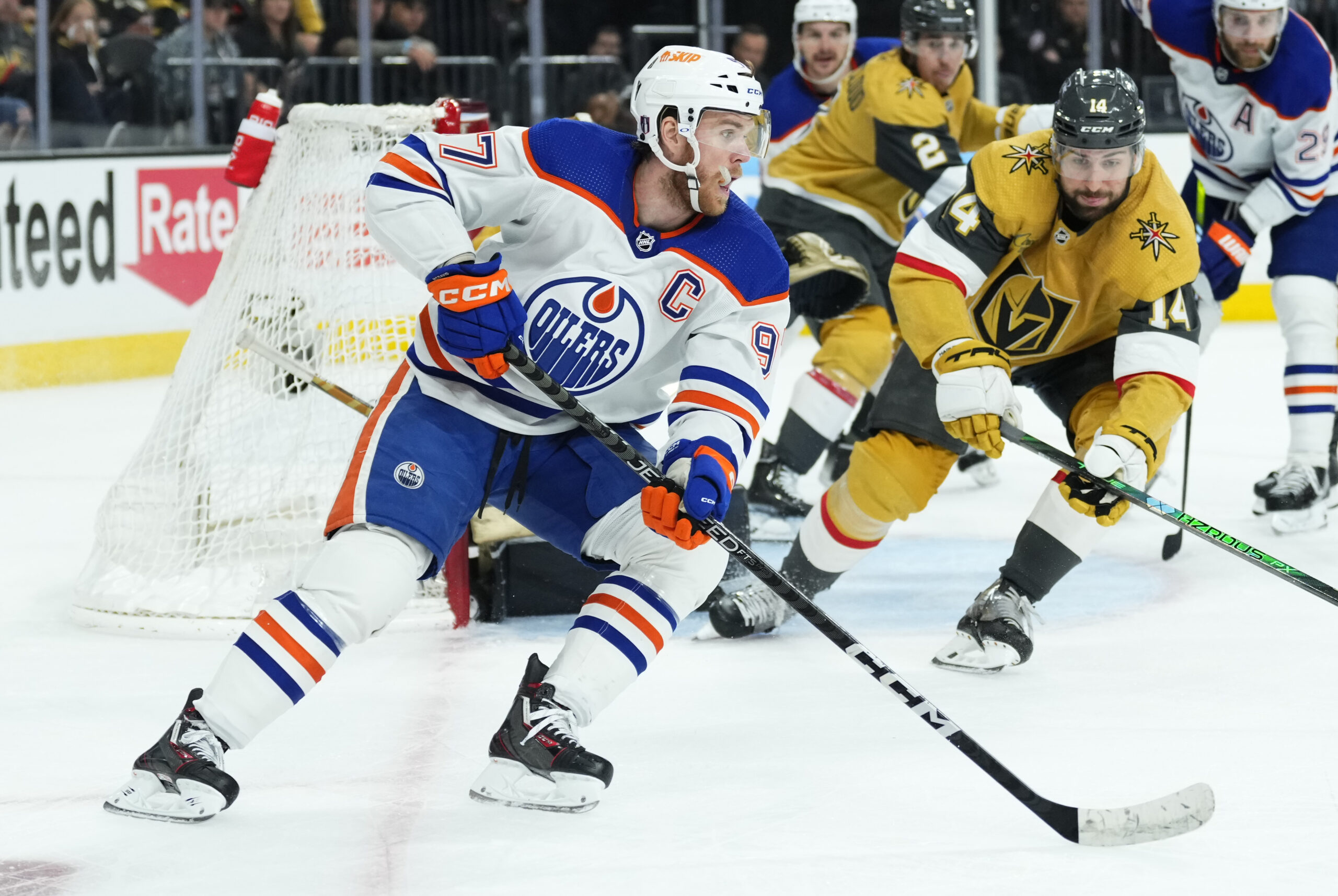 Being injured suggests there's a serious problem and head coach Jay Woodcroft should either be limiting McDavid's minutes or considering giving him a rest. That the league's-leading scorer played 24:01 on Wednesday means there should be a real concern if an injury is what's making it appear like McDavid doesn't have that typical extra jump in his step. If he's injured, and the Oilers feel the need to keep pressing and getting him out there, eventually, the odds suggest it could end badly.
An injury is not something you toy with. It needs to be monitored properly.
The Belief Is that McDavid Is Just Hurt
Rishaug was asked about the health status of McDavid in a recent interview and noted that he needed to be careful not to classify what was going on with McDavid as an injury. The star center is playing tons of minutes, he's still dangerous on every shift and he's taking part in every practice. To say he's injured might be too strong a description for why McDavid seems to be unable to explode past the opposition in the way Oilers fans take for granted because they've seen him do it so many times this season.
---
Latest News & Highlights
---
Instead, he noted:
"Here's the thing, Connor McDavid is not blowing past people with his speed. Connor McDavid is not shifting left to right and turning people inside out and turn-styling them the way he normally does. He's still playing really good hockey, he's still producing, he's still highly useable, but there is that separation that McDavid has in his game that I'm not seeing from a speed and agility standpoint. I do think he's diminished."
Can a Diminished McDavid Get the Oilers Past the Golden Knights?
On Wednesday, it was the Leon Draisaitl show, but four goals weren't enough to lift the Oilers to victory. McDavid was dangerous, but multiple failed attempts to skate through three or four collapsing defenders plagued McDavid and kept him from putting one past Laurent Brossoit.
Can a diminished McDavid still be effective enough to help the Oilers steal one on the road and take the momentum of the series back? The answer is probably yes, especially if Draisaitl keeps doing what he's doing and the rest of the team steps up and has a better performance than they did in Game 1.