In today's NHL rumors rundown, Patrick Kane has ruled out any return to the Chicago Blackhawks. Meanwhile, there are lingering questions in Colorado where the Avalanche have to wait on news regarding both Gabriel Landeskog and Valeri Nichushkin.
---
---
What will the Winnipeg Jets do to solve their potential issues at center? Finally, is Connor McDavid playing in a way that suggests his dynamic skill set is diminished?
Kane Isn't Considering a Return to the Blackhawks
Patrick Kane will be an unrestricted free agent this summer and after saying he'd like another chance to play with the New York Rangers if his health permitted and they had interest in signing him, he was asked about the possibility of playing again with the Chicago Blackhawks. He quickly shot down any idea that he was even considering them.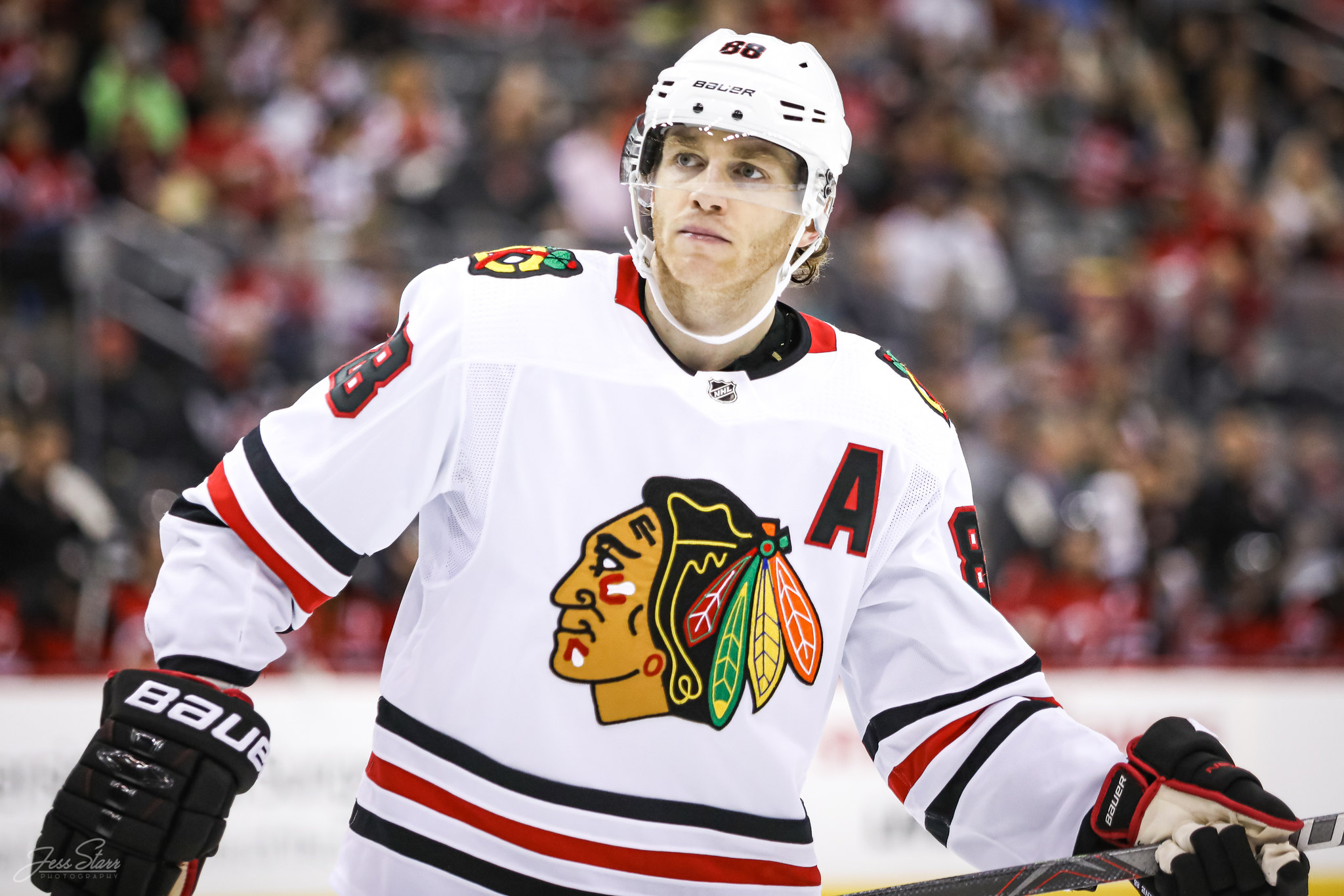 His response to the question came without hesitation when he said, "They're rebuilding, so that's never crossed my mind, to be honest with you." As for where and when Kane will sign with any team, he told the media on Wednesday that he was not 100 percent healthy and was dealing with a lower-body injury. He added that he hopes to know within the next week or so whether he'll require surgery this offseason.
What is the Future of Valeri Nichushkin in Colorado?
The Denver Post took a look at the future for forward Valeri Nichushkin with the Avalanche and noted that his status is still unknown considering the club has said absolutely nothing regarding his whereabouts. Bennett Durando noted that there isn't a criminal investigation going on in relation to the incident that took place during the playoffs where a heavily intoxicated woman was found in his hotel room in Seattle, but there are certainly questions.
---
Latest News & Highlights
---
Durando writes:
Perhaps he'll be back by training camp and the Avs will pretend it's business as usual, but the circumstances surrounding his disappearance are confusing and somewhat ominous for now. He's under contract for seven more seasons. His cap hit combined with Landeskog's comes out to $13.125 million for the next six years.

source – 'Avalanche's five biggest offseason questions in 2023: Free agency, looming contracts, Gabriel Landeskog's knee and Valeri Nichushkin' – Bennett Durando – 05/02/2023
The scribe also writes that Gabriel Landeskog has been seeking a solution to his chronic right knee injury that dates back to the COVID-19 bubble and kept him out the entire 2022-23 season. His issues could drag into next season.
What Will be the Jets' Answer at Center for Next Season?
Saying the Winnipeg Jets need to make some incredibly important decisions this summer, Murat Ates of The Athletic writes that finding a solution for their center ice position is among the top priorities. With rumors that the Jets will trade Pierre-Luc Dubois if rumors he wants to leave are true, that shifts the focus to Mark Scheifele. Ates writes, "To move him would expose the team at centre even if Dubois stayed. To move him and lose Dubois, too, would leave a gaping hole that would leave Winnipeg in rebuild mode, regardless of goaltender."
Related: Canucks News & Rumors: Lekkerimaki, Pettersson, Miller & More
He goes on to explain that the Jets either need to sign Scheifele or get a future center back in a trade for him. Ates notes:
It seems more likely that Winnipeg's answer at centre is Scheifele or whoever Winnipeg can get back in a trade for him. If there's an RFA or young, second-contract player who might grow into a 1C or 2C someday — the 2023 equivalent of Dach — then the principles of the deal would begin to favour the Jets. That seems like a tough ask but it's Cheveldayoff's job to find out.

source – 'Ates: 7 Winnipeg Jets decisions that will define the offseason' – Murat Atest – The Athletic – 05/04/2023
Connor McDavid Hurt, But Not Necessarily Injured
TSN's Ryan Rishaug was asked about Connor McDavid and rumors of a possible injury that was slowing him down. Rishaugh said he had to be careful in how he answered this, because there is a difference between being hurt and being injured, but he does believe McDavid is hampered by something that is slowing him down a little.
McDavid still played 24 minutes on Wednesday night in the Game 1 loss to the Vegas Golden Knights but Rishaug suggests the Oilers' captain is not as explosive as normal and there's evidence that the high end of his game where he can separate himself from everyone else is not there.