When asked about the idea that Sweden was in the weaker group and had yet to face a high-quality opponent, coach Tomas Monten paid respect to his Slovakian counterpart, as well as citing the pre-tournament games they played. But in reality, Sweden hasn't really played a team up to its talent level. In the semifinals, however, should all go to plan, they will be playing the hometown Canadians. Is Sweden just an unbeatable juggernaut, or can they be tamed by a worthy adversary?
Slovakia's Almost Comeback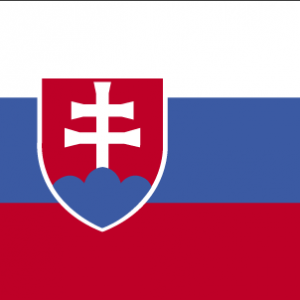 When the score was 5-0 Sweden in the second period, the sense in the building was that the game was over. And the players may have felt the same way, because they clearly let their guard down and had a few sloppy turnovers. As a result, Slovakia scored a couple before the period ended. Surely they wouldn't be able to overcome that large a deficit, would they? The Swedes didn't wake up after the intermission because Slovakia scored again early in the third to pull within two goals.
But then Sweden awoke from its slumber and rattled off three goals, including two on the power play to put the game out of reach, as if it wasn't already. Slovakia's coach lamented its slow start, but the reality is that Sweden let its foot off the gas when the game was in control, and the Slovaks capitalised. Not to take away from the effort, though. Because you could be sure there was a slight fear arising in the Swedes when the score was 5-3 with so much time left.
"It was a bit shaky when they scored their goal there, but we're a really calm group," Oliver Kylington said. "We talked a lot in the bench. There wasn't any panic. I think we handled it pretty good."
The comeback attempt ultimately fell short, spelling the end of Slovakia's tournament. "We just couldn't keep up with the Swedes," said Slovakia's coach Ernest Bokros. "They skated better and were better one on one. The shot advantage speaks for the Swedish team." The final shot count was 50-18 in favour of Sweden.
It's been a tough go on the junior level for a country that has produced NHL talent such as Marian Hossa, Zdeno Chara, Peter Bondra, Zigmund Palffy, Peter Stastny, and more. The Slovaks last won a medal (bronze) in 2015. "I think this year was pretty hard for Team Slovakia because we had a really hard group with Canada, the USA, Russia and Latvia," said captain Erik Cernak. "But we're staying in the division, and we beat Latvia. I think that was really important for Team Slovakia."
Sweden Looks Unstoppable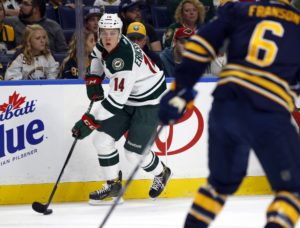 Weaker group or not, Sweden has looked outstanding in every aspect so far in this tournament. There's no shortage of talent, with seemingly a dangerous scorer on every line. Alexander Nylander is leading the way with five goals and 11 points. Captain Joel Eriksson Ek has five markers as well, and both of those guys have come through in the clutch time after time. Carl Grundstrom, another promising Toronto Maple Leafs draft pick, has two goals and six points.
The remarkable thing about Sweden is its depth top to bottom. In the game against Slovakia, only two players had more than 19 minutes of ice time, and just one had less than 10. The way that they spread out the assignments and the way that all the lines are contributing is a huge reason for their success.
When asked about a possible semifinal date with Canada, Monten had this response: "If it comes down to that game it's going to be an exciting game to play. It's going to be a great game and a great challenge." The challenge might be more on the Canadians' side because they fell short against the United States, and Sweden may be an even more daunting opponent.
@donholio yeah Sweden is likely the team to beat this tournament.

— Ian Reid (@IReidPucknology) January 3, 2017
The consensus is that Sweden is the easy favourite to win gold. They have everything going their way, they're firing on all cylinders and they are as focused as ever. In any winner-take-all game, a bit of bad luck can derail even the best of teams. But it's likely going to take a perfect performance from their semifinal opponent to take them down. Anything's possible, though.