After Mathew Barzal was locked up for the next three seasons last Saturday, New York Islanders fans breathed a sigh of relief. Instead, their anxiety, though considerably lower, turned towards the remaining roster spots and taxi squad. The Islanders moved players on Monday and Tuesday, placing a few on waivers, which gives us a better picture of what the team will look like heading into their first game of the 2020-21 season on Thursday against the New York Rangers.
Familiar Faces
For now, there aren't many new faces on the team. The first, second, and fourth lines will remain the same, solidified by Barzal's new contract, the announcement of Matt Martin's four-year deal, and Andy Green's return (terms undisclosed, not yet announced).
First Line: Anders Lee – Mathew Barzal – Jordan Eberle
Second Line: Anthony Beauvillier – Brock Nelson – Josh Bailey
Fourth Line – Cal Clutterbuck – Casey Cizikas – Matt Martin
Despite the decades' long call for a bonafide first-line winger, the Islanders feel comfortable with their roster heading into the season. They have grown exponentially under the guidance of head coach Barry Trotz, winning playoff rounds in back-to-back seasons for the first time in a generation. They'll need to become more consistent in the shortened season, but fans should be optimistic.
The Islanders will see the biggest change on defense this season. With Devon Toews traded to the Colorado Avalanche and Johnny Boychuk lost to injury, youngster Noah Dobson will be in the lineup next to Andy Greene to anchor the Islanders' defensive corps.
Pair One: Ryan Pulock – Adam Pelech
Pair Two: Scott Mayfield – Nick Leddy
Pair Three: Noah Dobson – Andy Greene
Thomas Hickey remains a polarizing figure among Islanders fans, even more so after Bolduc impressed during camp. At first glance, Hickey's $2.5 million cap hit made sense to move, especially with his bonus already paid, leaving the cash-owed fairly low. However, digging deeper, the Islanders don't have any other defensemen with NHL experience. With how easily injuries can plague a team, especially under the current circumstances, trading Hickey doesn't seem to be a smart move even with Bolduc or Wilde as options in the AHL. Sebastian Aho is also a member of the Islanders' final roster, giving them some extra depth on a day-to-day basis.
A Fresh Look
The Islanders' third line has had Islanders fans scratching their heads for years. This season, the picture didn't get any clearer especially, after Derick Brassard signed with the Arizona Coyotes. That left at least one wing open flanking J.G. Pageau. The team's rookies Oliver Wahlstrom and Kieffer Bellows impressed Trotz in camp, but so did newcomer Dmytro Timashov. Michael Dal Colle also received praise during the early days of camp.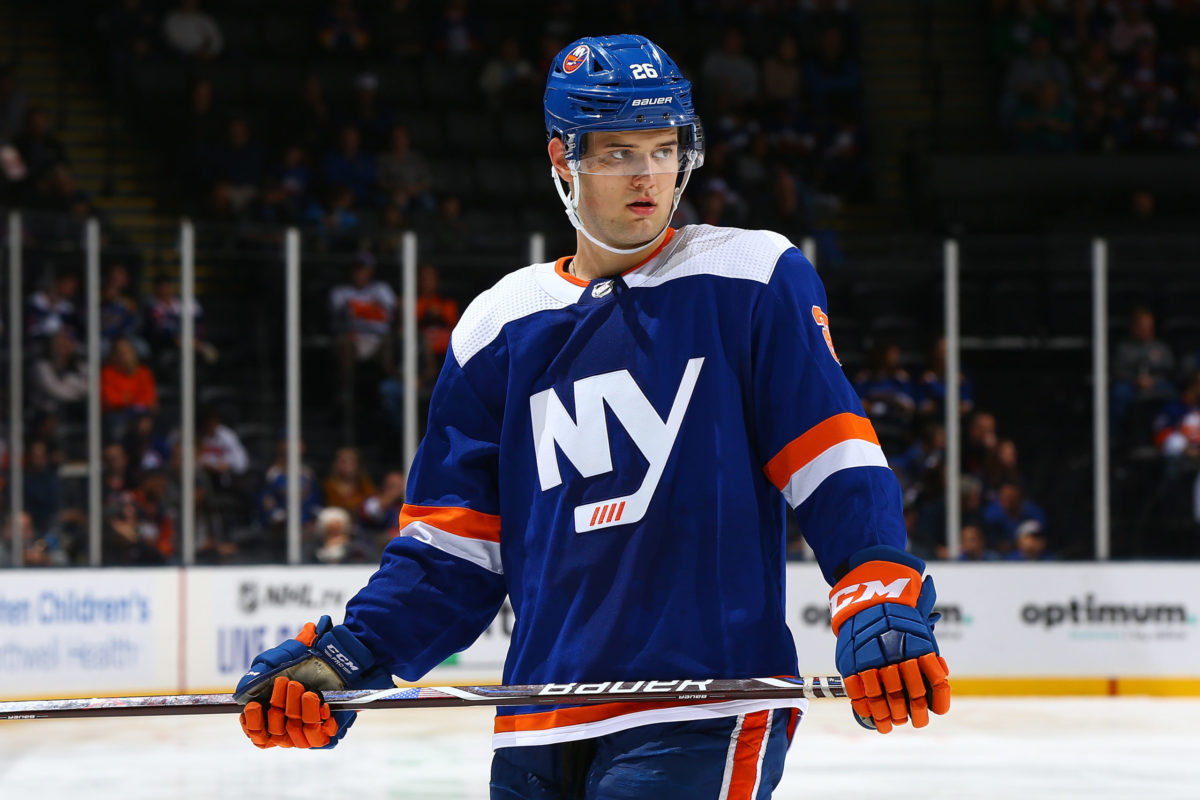 The Islanders' official roster announcement on Jan. 13 has Komarov on the main roster with Ross Johnston and Wahlstrom. Bellows was sent to the taxi squad (more on that below). Also on Jan. 13, Timashov was placed on waivers for the purposes of heading to the AHL with the Bridgeport Sound Tigers.
As it stands, it is expected we will see Ross Johnston, Pageau, and Wahlstrom or Bellows to start the season with Komarov as the 13th forward. In a press conference on Jan. 13, Lamoriello said the following in regard to choosing Bellows or Wahlstrom, "No final decision. We'll find that out tomorrow. We have all players available." Dal Colle was placed on the IR with an unknown injury.
Between the pipes, the Islanders have their third new goaltender in as many seasons. Ilya Sorokin, dubbed the "white whale," made his way to North America for good during the Islanders' playoff run last summer, getting valuable time to acclimate to the organization and spend time with goalie coaches Pierre Grecco and Mitch Korn.
He's excited to be a part of the Islanders and mentioned how he's grown comfortable over the last six months or so, being with the team. In an interview yesterday, he said how important it was for him to live up to the expectations and make fans proud. While Semyon Varlamov has the number-one goalie title, the condensed season will allow for Sorokin to get his time and show the NHL what he's all about.
Taxi Squad
The Islanders' taxi squad had some surprises on it. Bellows, Austin Czarnik, Otto Koivula make up this group for the time being. Bellows might be the biggest surprise here, especially with reports out of camp that he was pegged for the third line with Johnston and Pageau. Things aren't set in stone, and the taxi squad will be with the team, so there's a chance he and Wahlstrom go back and forth.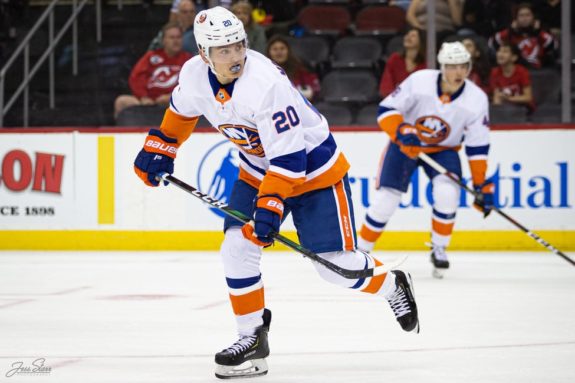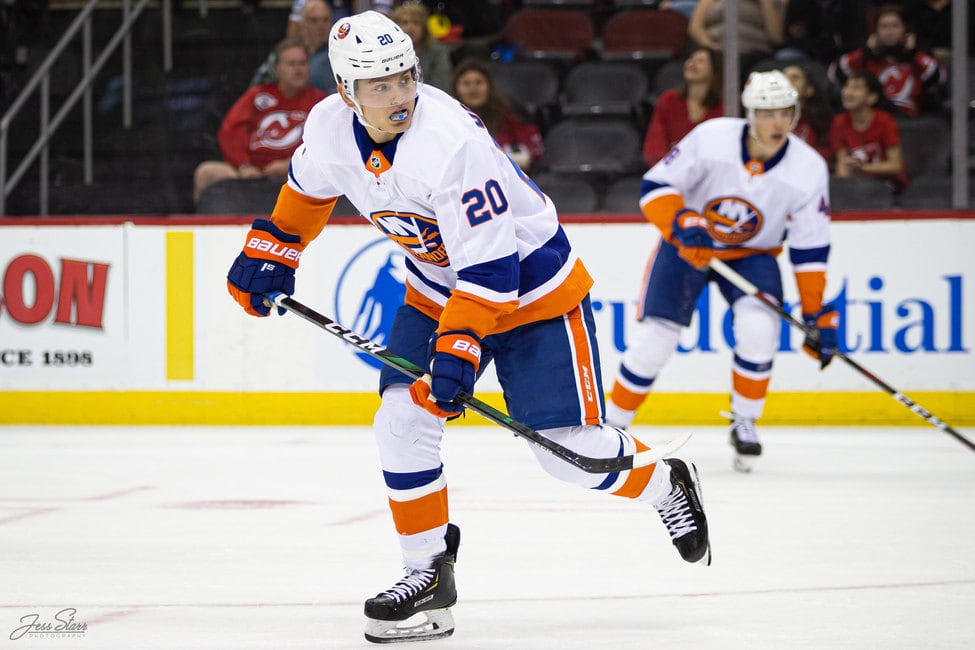 Corey Schneider was thought to be headed for this group, however, youngster Jakob Skarek is listed on the taxi squad, for now. Perhaps the Islanders would like Schneider to get some playing time in the AHL once his deal is signed, which Lamoriello said would be finished sometime this week. Ultimately, he could be the call up if Sorokin or Varlamov are injured one way or another.
Timashov made an impression on Trotz early in camp, leading many to believe he had a spot on the third line, and while he still needs a deal, it appears he'll provide some extra depth in Bridgeport.
The Islanders hope to use the momentum of their Eastern Conference Final appearance last season to propel them forward in 2020-21. They'll need every bit of it as they face one of the toughest divisions in the NHL night in and night out. Can the kids make a difference this season? We'll find out this week.
Want more Islanders content? Check out the Nassaumen Hockey Podcast, hosted by The Hockey Writers authors James Nichols and Jon Zella. Follow on Apple Podcasts, Spotify, and Google Podcasts!
---
---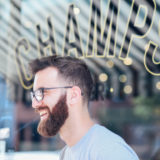 Jon Zella is a 31-year-old, Long Island native currently living in Syracuse, NY. Outside of hockey, he enjoys motorcycles, beer, coffee, and his dog Olive.