The New York Islanders and star center Mat Barzal have agreed to terms on a three-year, $21 million contract, with an average annual value of $7 million.
The Structure
Barzal's earnings will gradually increase over the three years of his contract. The good news is that the deal will expire when the star center is 26 and still a restricted free agent with arbitration rights.
In year one, Barzal will make $4 million, year two, $7 million, and in year three, $10 million. Additionally, year one includes a $1 million signing bonus with a $3 million cap hit. Despite their different structures, the contract is comparable to Calgary Flames forward Matthew Tkachuk's.
By retaining his RFA status, general manager Lou Lamoriello ensured the Islanders are in a position to lock Barzal up long-term at the end of this deal. Lamoriello has the option to qualify Barzal at the end of the 2022-23 season at $8.4 million. However, he's expected to be due for a bit of a raise by then. Expect that raise to be somewhere near Mitch Marner's ($10.8 million AAV) or Auston Matthews' ($11.6 million AAV) contract with the Toronto Maple Leafs.
It's unlikely a team will slide an offer sheet Barzal's way at the end of this deal, as the compensation would be four first-round picks in exchange for the two-time All-Star. Lamoriello has ensured that their star player will be with the organization as long as possible.
Immediate Impact
Signing Barzal should come as a relief to head coach Barry Trotz, who has voiced his displeasure about Barzal missing the first few days of training camp. "If you're going to start the season, you have to get going right away," Trotz said on Wednesday. "We've grinded, we've done what we do as an organization, as a franchise, and how we play, I don't know if you can replicate what we're doing if you've been out for a while."
Immediately following the announcement of his new contract, Barzal took to the ice at Northwell Health Ice Center, resuming practice with his teammates.
Barzal will resume his role as the Islanders' top-line center while also centering the first power-play unit. The Isles will enter the 2020-21 season with one of the deepest center cores in the league, with Brock Nelson, J.G. Pageau and Casey Cizikas following Barzal.
It's believed that Lamoriello and Barzal were working on a five or six-year contract, somewhere north of $9 million per year. However, due to cap restrictions, both sides settled for the bridge-deal. This works in favor of the Islanders, as it keeps Barzal a restricted free agent and his rights with the club.
Further, Barzal's desire for a long-term contract shows that the superstar forward is happy to be playing on Long Island and under the Trotz system. Despite the holdup, it seems the only reason the deal took so long was that Lamoriello had been working on moving out a contract or two in a trade.
"TFP reported earlier in the off-season the Islanders have been shopping veteran forward Leo Komarov, who owns a seven-team no-trade list," wrote The Fourth Period, "and defenceman Thomas Hickey."
Barzal's focus will now shift to the regular season, which begins in five days for the Islanders who will take on the New York Rangers at Madison Square Garden on Thursday night. He's coming off a successful 2019-20 season when he scored 19 goals and 41 assists in 68 games and five goals and 12 assists in 22 playoff games.
The Islanders could still use a top-6 forward who knows how to put the puck in the net. However, with the emergence of Anthony Beauvillier and with prospect Oliver Wahlstrom on the cusp of making the NHL roster, the goal-scorers could come from within. Barzal will look to capitalize on the growth of his team and aim to return to the 85-point mark he reached in his rookie season or higher.
Want more Islanders content? Check out the Nassaumen Hockey Podcast, hosted by The Hockey Writers authors James Nichols and Jon Zella. Follow on Apple Podcasts, Spotify, and Google Podcasts!
---
---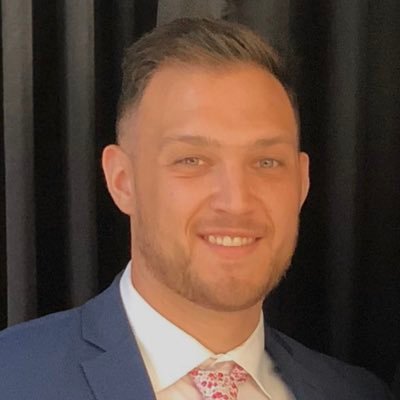 James is a THW New York Islanders writer and podcast host of Nassaumen Hockey Podcast. A trusted source for Islanders content for many years at THW, James is passionate about keeping Islander fans up to date on the latest in Islanders news. Other content contributions also include his Co-Editor-in-Chief status for NYIslesBlog.com. For interview requests or to provide content info, follow James on Twitter.